Happy Sunday. I hope you're all well?
Personally I'm enjoying these cooler temperatures, I finally feel like leaving the house after 9am is an option, which is nice.
Today I have personal training clients, and then I'm planning an efficient afternoon of program planning.
But first, this week I….
Felt Sorry for Myself
After receiving my negative Coronavirus test last Sunday I realised I am not actually living in Coronavirus: The Movie. And that it is actually possible to be ill and feel rubbish WITHOUT having Covid-19.
So I spent the first couple of days feeling very sorry for myself. I'd already cancelled my PT clients in case I had to self isolate. So I stayed home, slept a lot and did as little as possible.
My temperature dropped on Monday night and by Tuesday afternoon I felt much better.
So that's good news.
Officially Abandoned Underwires
Maybe not forever. I'm sure they have their place, but over lockdown I bought a couple of cheap pull on soft bras and the thought of going back to underwires was quite distressing.
So this week I splashed out a whole £9.50 on this zebra print bralet on M&S. The straps are a little thin, but there is a wider version for larger busts I might try. Overall it's great.
DOWN WITH UNDERWIRES!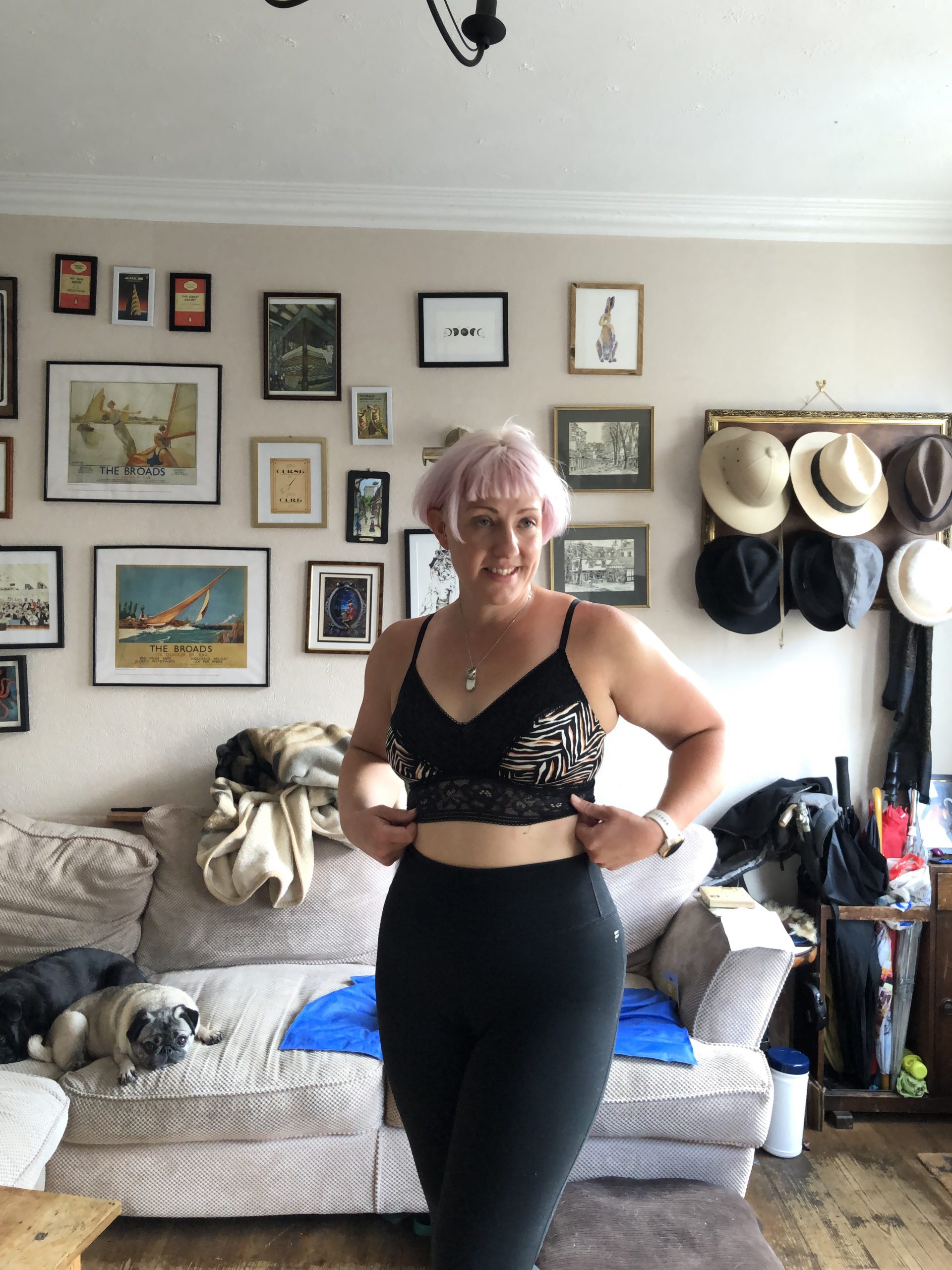 Regretted not Paying for Shipping
When I shop with Boots I rarely spend enough for free delivery, but there is a small pharmacy less than 5 minutes walk from me that you can use for click and collect. I've always used that as I resent paying shipping costs to a company like Boots.
Last week I ordered a few bits, vitamin B tablets, cotton wool. Nothing exciting. So I headed out in my snazzy new leopard print face mask to collect from the pharmacy. Normally when I collected pre lockdown I would wander in and see maybe one other person.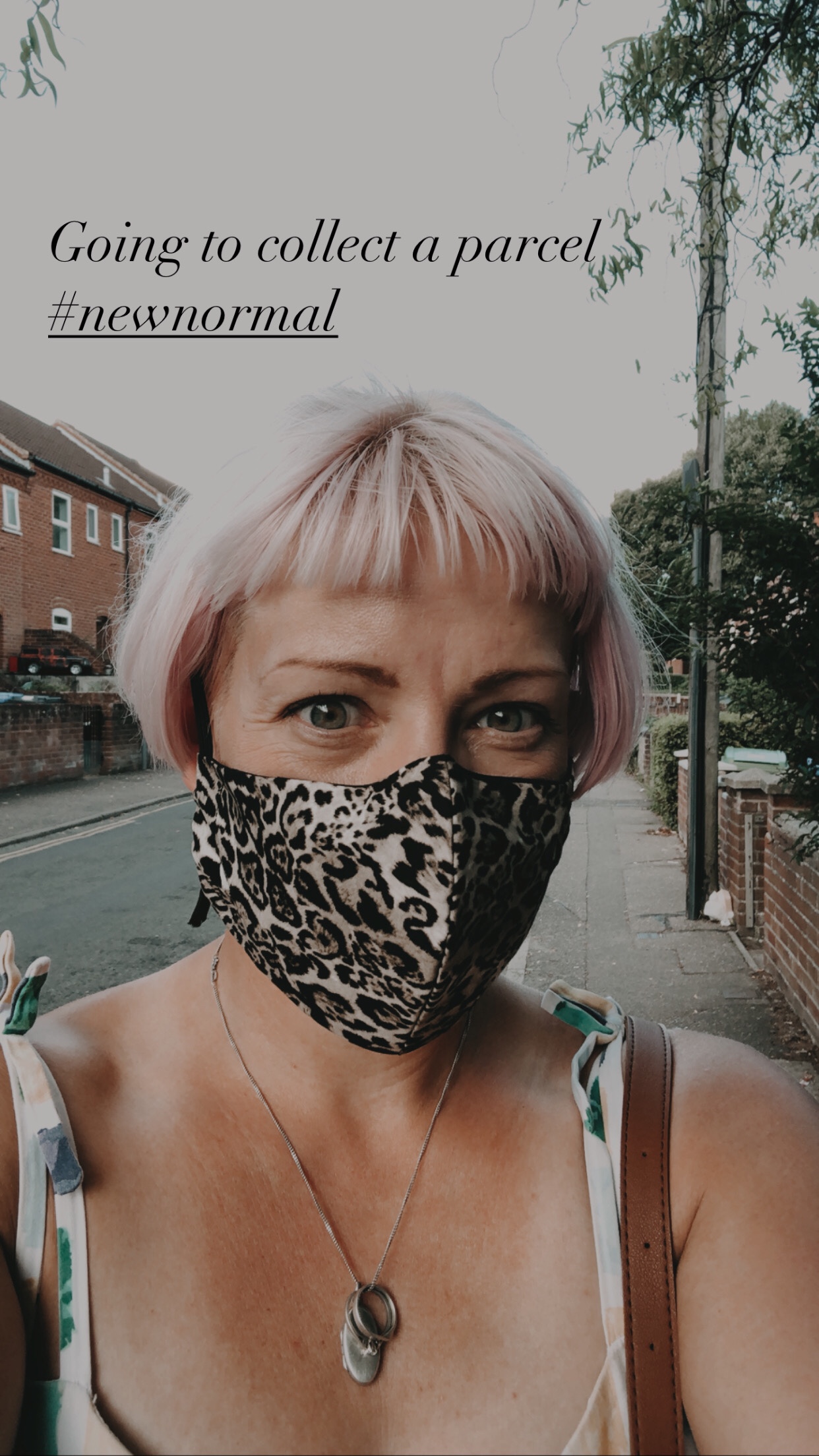 This time, however, there was a queue, which I dutifully joined. There were about 5 people ahead of me.
The queue did not move.
It was hot and there was no shade.
This woman demonstrated her total inability to understand TWO METRES.
The queue moved behind a large tall wall and I started to feel quite trapped and panicky. I couldn't have left the queue now without having to squeeze past the people in front or behind me. The sun was still beating down and I was starting to find it hard to breathe in my mask, but no way in hell was I taking it off. Asthma or no asthma.
After 45 minutes I finally made it to the front of the queue, collected my parcel, bought some piriton and went home to douse myself in hand sanitiser and get over the trauma.
Next time I'll pay the £3.50 for delivery.
Cut it Close to the Wire
On Friday I had no clients booked in, so I decided to take the morning off and go for a walk with Mr LLL. I let him chose the route, and this time we started at the very grand Salle Church.
Many churches are still shut now, but Salle was open, so we had a look around at the Medieval interior before heading off.
Salle Church is rumoured to be secret resting place of Anne Boleyn. She was allegedly secretly exhumed from her place of execution by her friends and buried in Salle instead. The story was first told in a contemporary account just a couple of weeks after her death, but we'll probably never know the truth.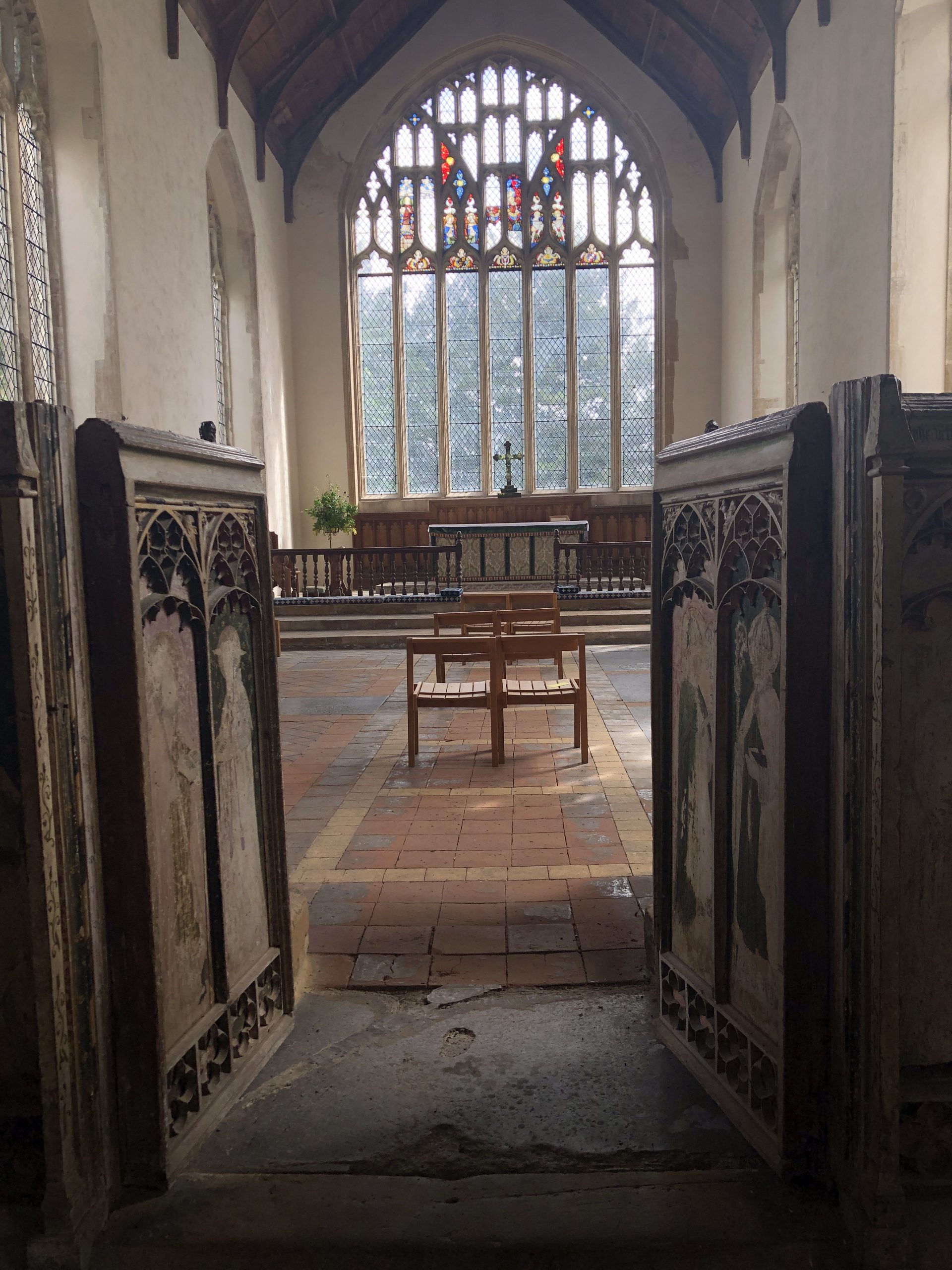 We walked a large circular route and met some sheep with faces that looked like cows. I have attempted, unsuccessfully to find out what breed of sheep this is, so if you're a sheep expert then let me know.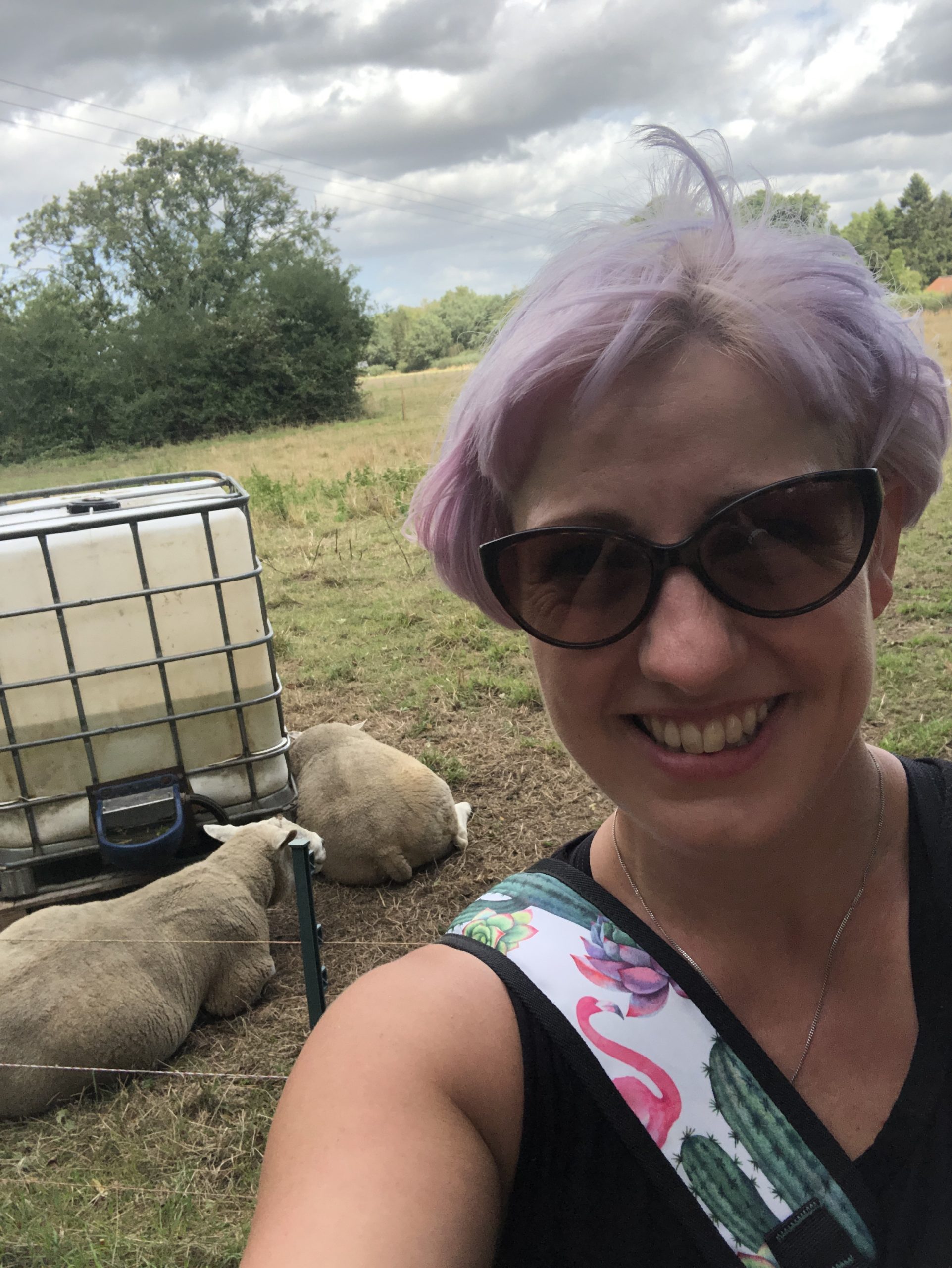 About 7 miles in we had coffee and cupcakes in the beautiful village of Heydon, sat on the green and engaged in some enjoyable daydreams about bring the Pugs out for a trip and staying in a B&B that in our daydreams would not be terrifying and make us scared of Covid.
Then my watch told me it had 10% battery left. I was using my watch to track the walk, so then followed a tense 2.75 miles in which I basically raced my watch battery back to car. It's very irritating to have a watch die half way through an activity.
In the end I made it back with 1% battery remaining.
I like to live life on the edge….
Was Right
But I wasn't happy about it.
There I was, peacefully watching Bad Boys for Life on Amazon Prime, when Mr LLL leaped into action, grabbed a glass and said "you might not want to see this".
He put the glass on the floor, then turned around to get a piece of card to get the presumably humungous spider he had caught.
I peered cautiously over the edge of the sofa, only to find the glass empty. He'd put it down on one of Waldo's toys and the spider had done a runner under the sofa.
Mr LLL had a quick look and declared he couldn't see it, so it was gone.
I disagreed. This was not my first escaped spider rodeo. "no," I declared "the spider will lie in wait and climb up the wall behind the sofa right by where I am sitting".
I actually assumed the spider would wait till I was alone in the house to do this, but this was an impatient spider and as promised it appeared over my shoulder about 5 minutes later sending me screaming and whimpering across the room like the big brave woman I am.
The spider was removed with a glass and rehomed on the street at least 3 doors away.
Took a Dive
As if the spider experience wasn't dramatic enough, the drama continued on Saturday morning when we took the Pugs to the park.
Peppa was engaged in some serious sniffing, and I waited patiently while she did so. Then, when she was done with sniffing, she noticed Mr LLL and Waldo were ahead of us down the path and ran after them. I broke into a little run with her to catch them up, only to trip over a tree root and hurl myself, screaming, through the air to land on my hands, shoulder and ribs.
I knocked all the air out of myself and my glasses flew a good 5 foot across the floor.
This is probably the first time I've fallen over while not wearing roller skates and full protective gear for many, many years.
Whilst I lay on the floor whimpering and conducting a survey of what bits hurt, Mr LLL and both Pugs came back to rescue me.
Quite disappointingly apart from a couple of light grazes I have no physical evidence of this dramatic fall at all, though it hurts.
This is unfair.
Went Out Out
I had a quick check back through my diary and I think the last time we went what you'd call "out out" was back in January when we met a couple of friends at Redwell Brewery while we were glamping at Whitlingham Broad.
In late January we went for an exciting night out just the 2 of us for a couple of drinks in the city, and in February we went out with some friends for dinner the night before the Half Marathon, so it didn't really count as "out".
In pre-lockdown March we had a couple of post dog walk pints at the pub, and since the pubs have reopened we've done that another couple of times, plus had lunch with my parents. But last night was our first evening trip to have drinks with friends.
Interestingly we ended up going back to Redwell with the same friends we went out with in January.
This was a rearranged trip after I was ill last week. So I was slightly nervous but very much looking forward to it. I painted my nails and everything.
The arrangements at Redwell were excellent. There were hand sanitiser stations and you were directed to your own numbered table, which was large enough for the 4 of us to maintain a decent social distance!
You ordered drinks and food at the bar, and they were bought to a collection table next to your table.
We ate pizza, drank beer, chatted about stuff, and then wandered home to apologise to the Pugs for leaving them behind. It's a long walk and we didn't fancy carrying them home.
All in all I had a lovely time and didn't feel crowded or squished in at all. So, hey, I might go out again one day, you never know.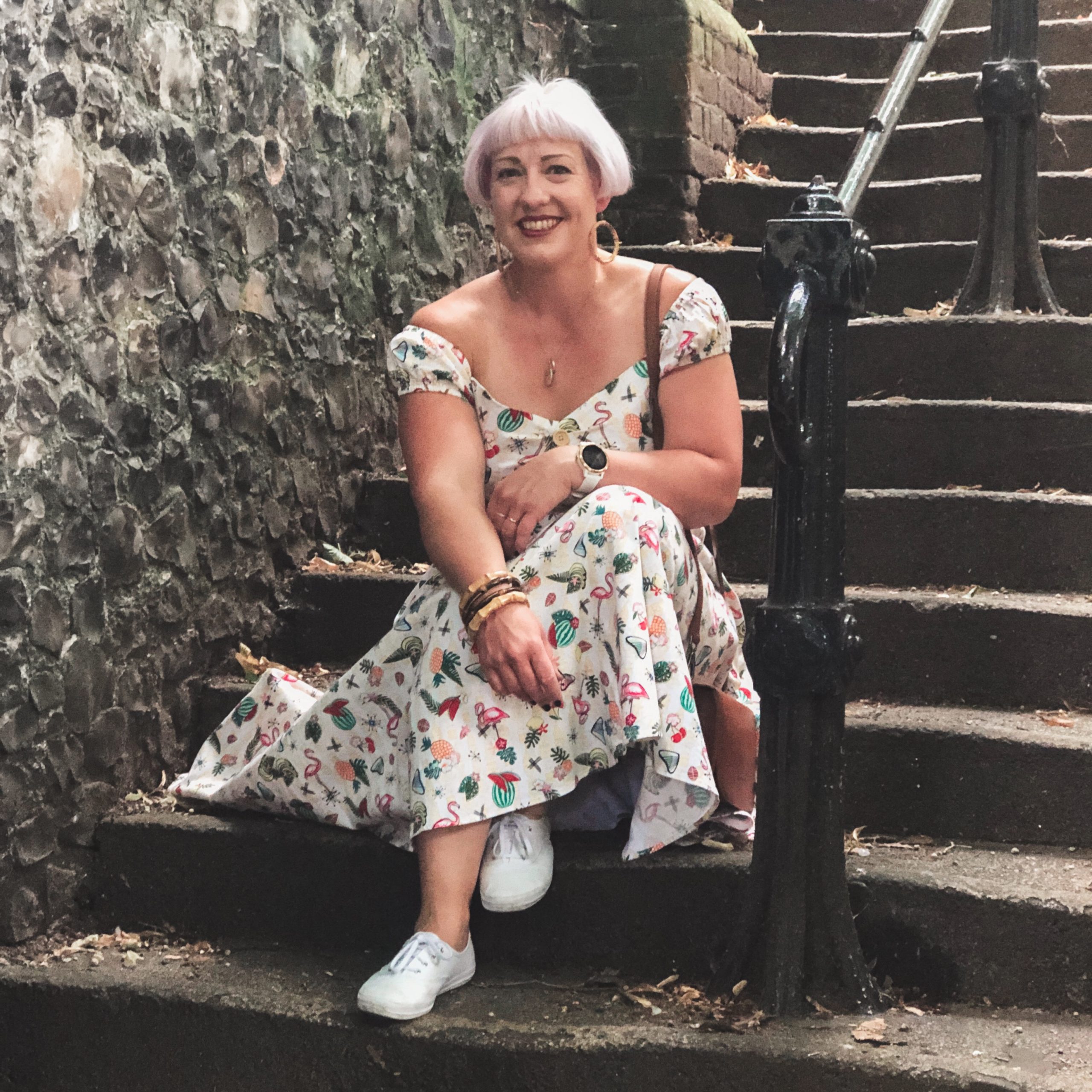 And that was the end of another exciting week.
How was your week?