Well, it's raining, again.
I thought for a moment we might have a few more lovely bright crisp autumn days, but apparently we're going straight from boiling hot to soggy and rainy, and then apparently into winter cold. Ah well.
This weekends horrible rain and wind has unfortunately stopped play on this weekends outdoor PT sessions. I could do something useful with it, but instead I think I will sit on the sofa and feel sorry for myself as I am hormonal.
But before I crack on with that important activity. First, this week I…..
Started Couch to 5k
I've run 2 Half Marathons this year, but since my enforced break when I hurt my back over the Summer I've struggled to get back into it.
My back still feels pretty tender at times, especially if I run too far, so I thought Couch to 5k might be a good structured way to ease myself back into it.
I've completed week 1, it felt surprisingly hard to be honest!
Had an Argument with a Deliveroo driver
Well actually it was Mr LLL who had the argument, but frankly I don't blame him.
He'd ordered himself an Indian takeaway as a treat. I didn't fancy curry so prepared myself a delicious pork steak with blue cheese sauce to be ready at the same time as his food arrived.
We could see on the app that the driver was nearby, then suddenly we got a phone call saying he couldn't find our house.
In 8 years no one has ever not been able to find our house. We live on a short straight road with the houses numbered in a perfect normal odds and evens fashion. There is a street name at both of ends of the road and a number on our house. It's not hard to find.
15 minutes later, after several conversations with the driver and watching him on the app as he wandered round assorted nearby streets, Mr LLL went out in his slippers to meet him at the corner shop less than a 2 minute walk from our house.
Apparently the driver is new to the area and his sat nav just took him to the corner shop. I would argue that the ability to see a street name and find a house number seems fairly essential for a job as a delivery driver, regardless how new you are to the area.
Anyway, my dinner was now cold, so I put it in the microwave, forgetting that I had also prepared a delicious salad that I did not remove from the plate so then I had hot wilted salad, so he ruined everyone's dinner.
Then Mr LLL spent the rest of the evening feeling guilty for being angry with the driver.
Good story huh?
Bought a Christmas Bauble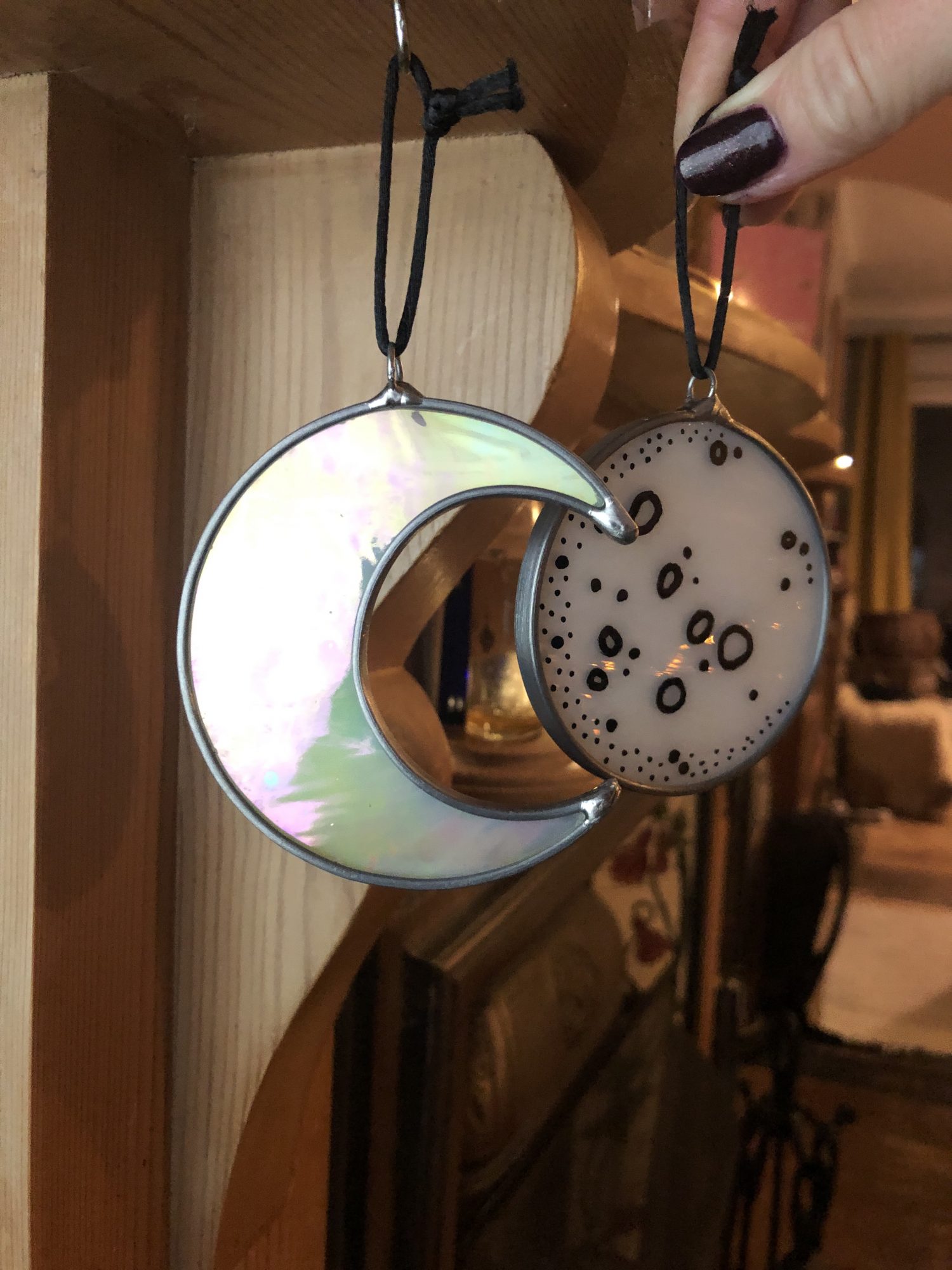 Every year I buy a new bauble for the Christmas Tree. Normally I'll buy it on a trip I've taken. We have baubles from Munich, Paris, Las Vegas and Scotland for example.
This year all our fun trips have been cancelled, so instead I decided to support a friends new business and buy some stained glass baubles from Luna Glassworks.
They're gorgeous and when the tree finally goes up (Not now, it's NOVEMBER) I can't wait to hang them.
Had another Lockdown celebration
Back in May we had a birthday trip planned. We were going to walk the Pilgrims Way and stay in some beautiful AirBnb, cabins tucked away in woodland and shepherd huts with hot tubs.
Obviously instead we stayed home and took a virtual European Tour.
Never mind. Our wedding anniversary in November was a perfect opportunity for another trip. So we booked a night in a Shepherds Hut on a nature reserve, that we were going to combine with a trip to visit my Parents.
Except then Lockdown 2.0 happened. So instead we took a flask of chilli and mulled cider out for a lunch time picnic.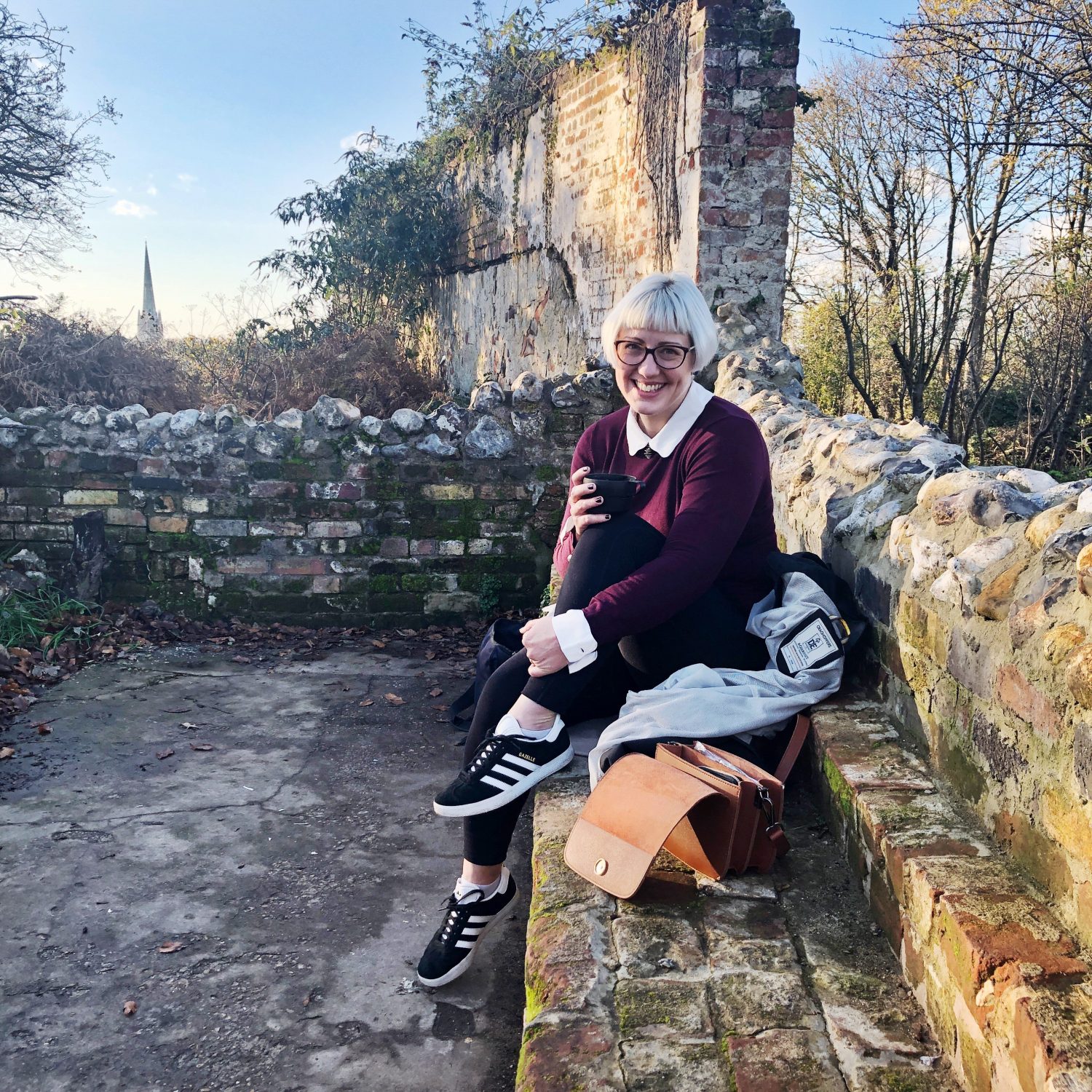 Then we ordered an amazing "oven ready" meal from fancy local restaurant Benedicts run by Richard Bainbridge who is on the next series of Great British Menu.
We ate it in a gazebo in the garden for a change of scenery, and drank Bollinger, which was an online shop substitution win, as I ordered a cheaper bottle, got sent that instead and now have a £10 voucher for the difference, woo hoo!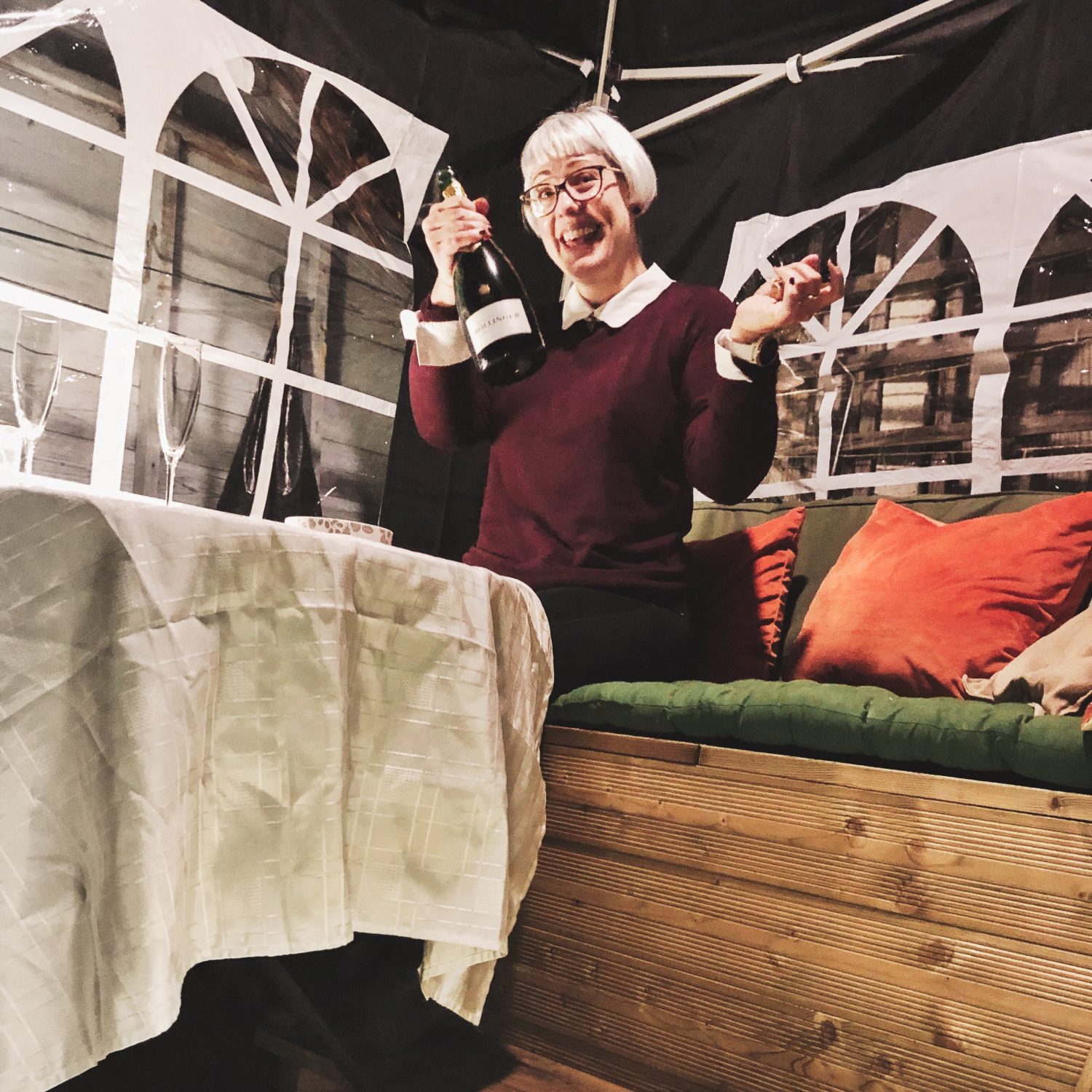 We have rescheduled our trip for February, just in case you were wondering when the next lockdown would be……
And that was another week in the longest year ever.
How was your week? How is lockdown 2.0 treating you?