The eagle eyed or extremely interested amongst you might have noticed that there was no this week I…. Last Sunday. The reason for that is that I felt awful. I spiked a temperature and was super tired. I think it was the side effects of a new lot of drugs I had that week, but regardless I spent the whole weekend pretty much sleeping.
So instead this week you get the benefit of a "this fortnight" I, which is good because it wasn't a particularly exciting fortnight anyways.
Today I shall be off to work in the gym for a bit, then planning to treat ourselves to a Yorkshire pudding wrap for lunch from a new cafe down the road. So fun times to be had. If you're intrigued by the Yorkshire pudding wrap I'm sure it will make a starring role on my Instagram stories!
But anyway. This fortnight I…..
Had new drugs
Now we've established my teeth are fine it means I can start on the bone strengthening drugs. These are administered every 3-4 weeks via a drip, meaning on Tuesday I had my first ever drip installed. At least while I was awake. Who knows what they did while I was under GA.
This is the drug that I think caused the side effects at the weekend, apparently they're worse the first time you have it, so hopefully next time I won't feel so terrible.
There were delays at the hospital and someone collapsed in the corridor and all the nurses disappeared which led to a tense race home to meet my Sainsbury's shop at 5:30pm. All this scheduling is hard work.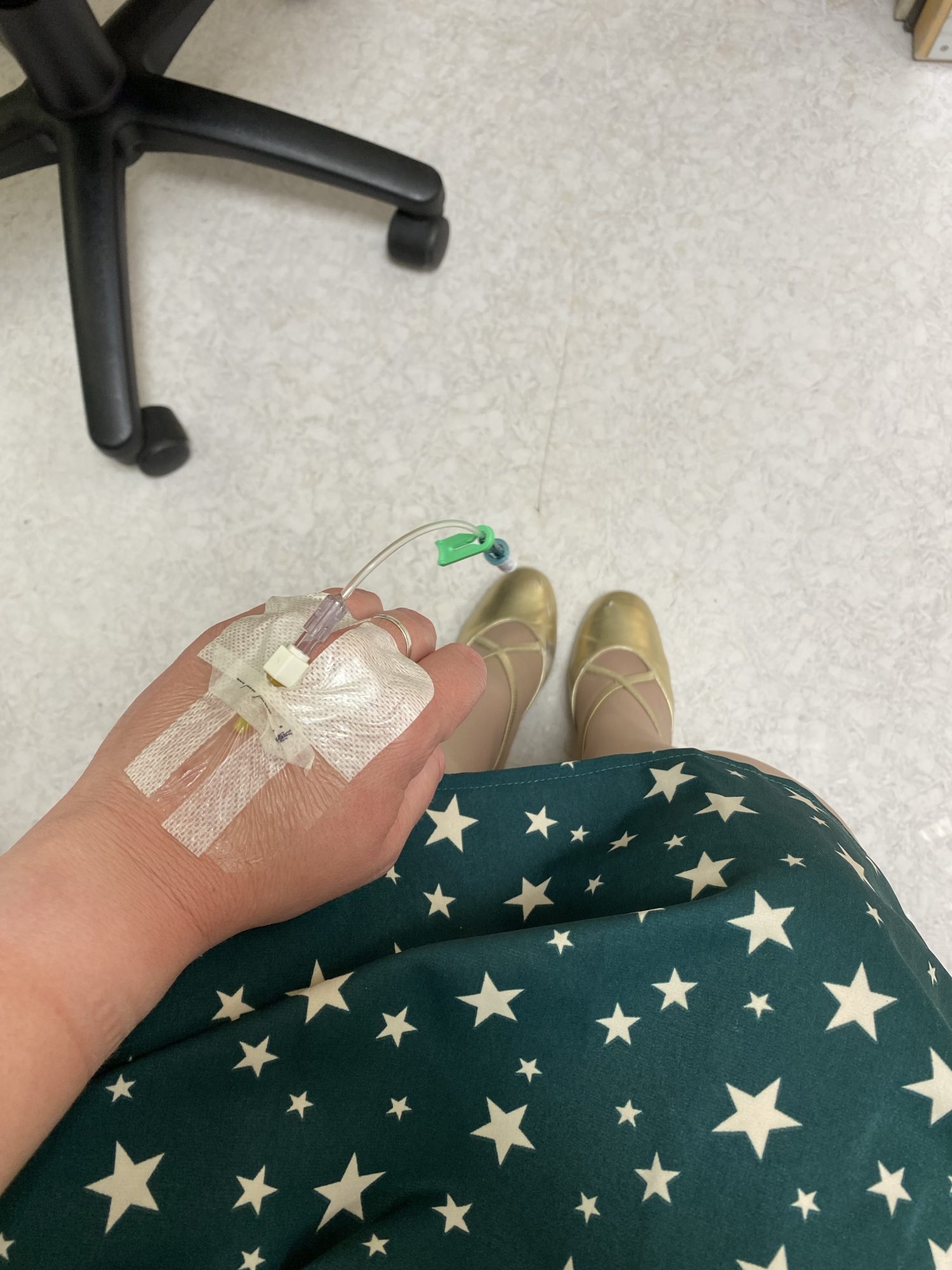 Found a Fairy Ring
It was cool, nothing more to add here. the photo is rubbish. Sorry.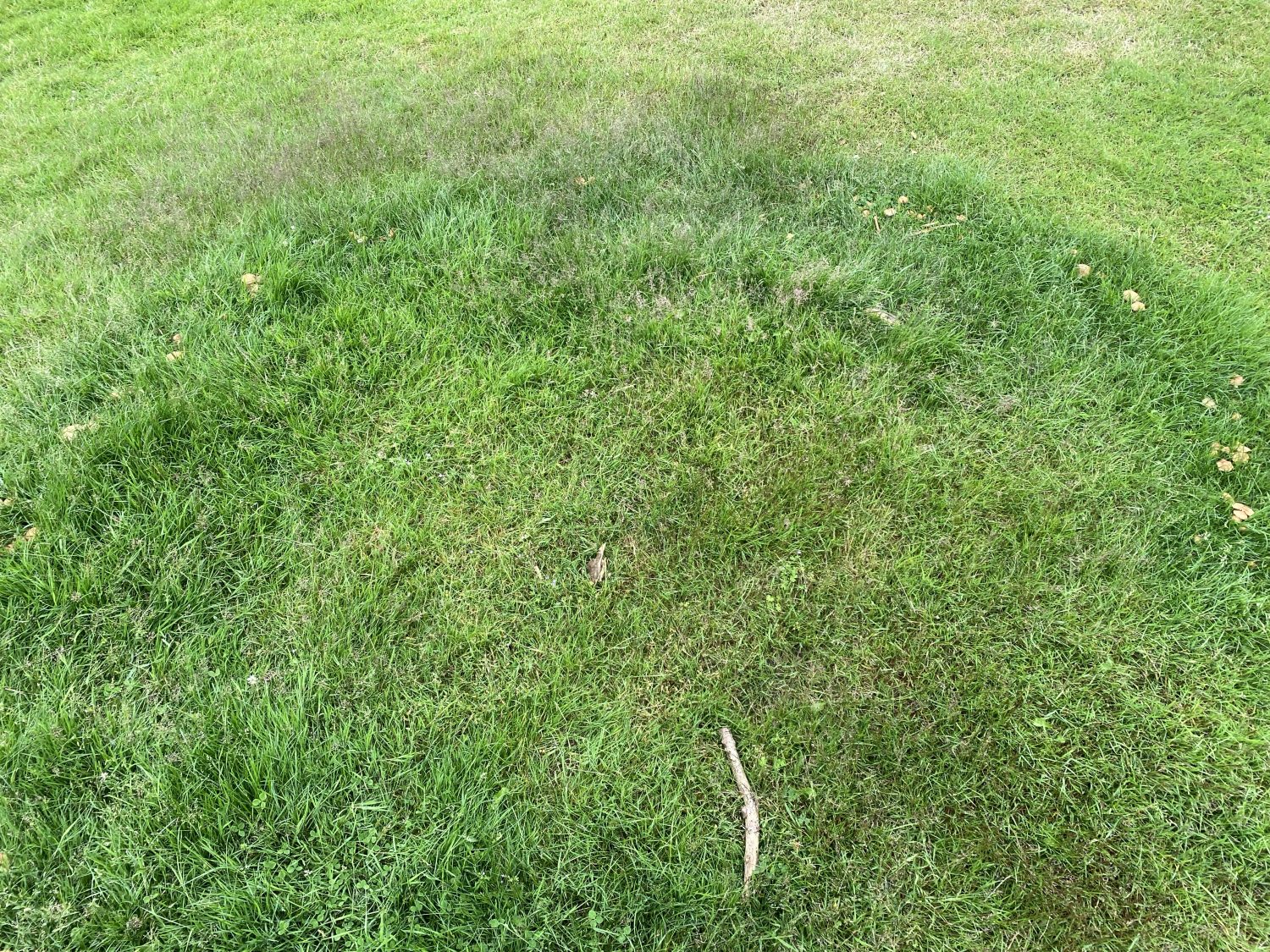 Did our first injection at home
My set up is way prettier than the hospital because it includes flamingos on the tray and mermaid plasters. I was trying to find some tropical flamingo/pineapple plasters to go with my inadvertent theme, but I couldn't, so mermaids it is.
Not having to go into the hospital twice a week is a huge time saver and money saver. There was a minor crisis when I discovered that they should have been refrigerated and I'd left them in the bag for 3 days, but the pharmacist at the hospital advised that while it "wasn't ideal" no real harm would be done.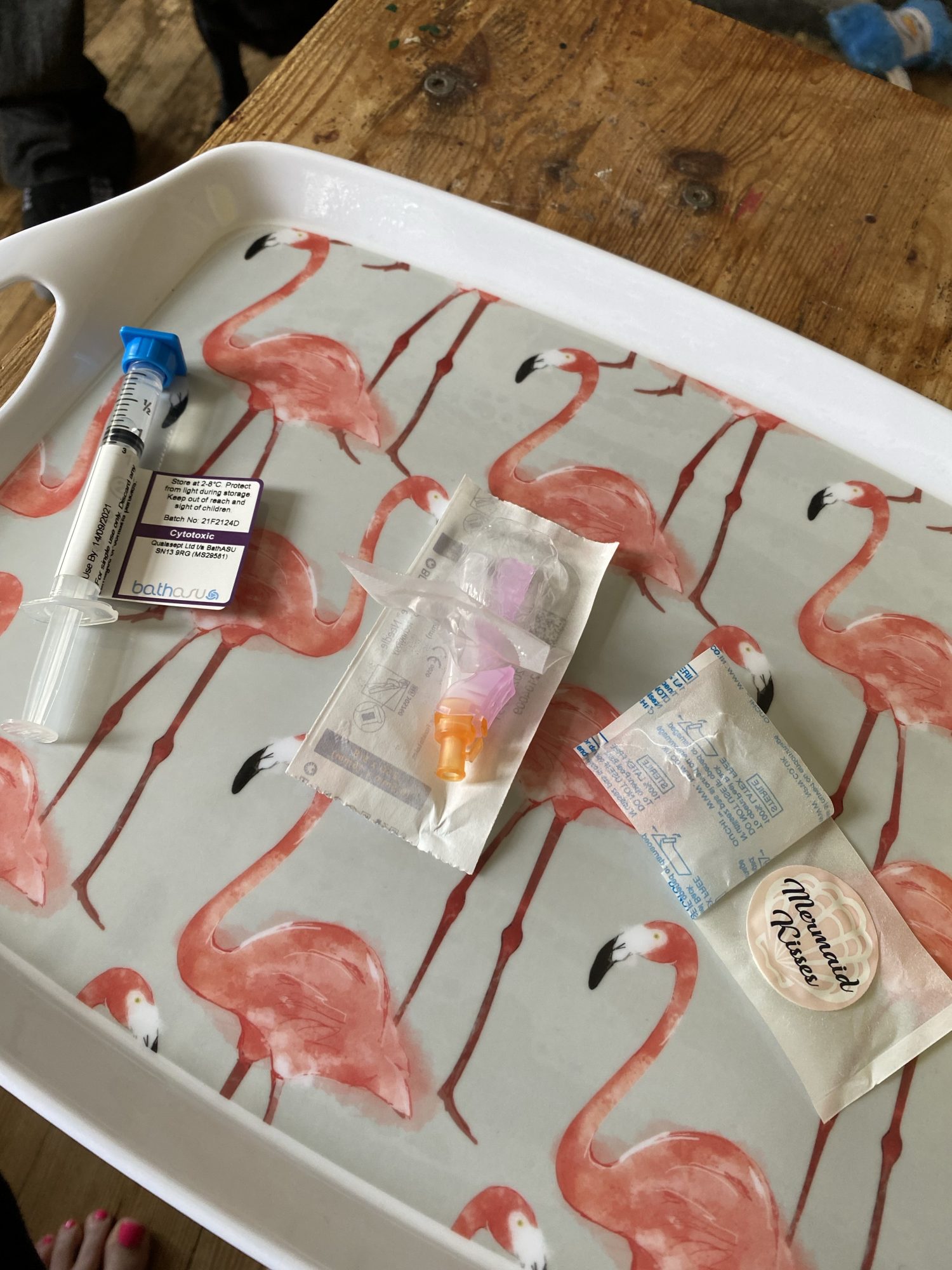 Watched some football
2 lots of football actually, because obviously the semis and the final were on this week.
It was tense, but enjoyable, and that's my football fandom done till the World Cup. I grew up in a football loving household and my Dad and Sister are big football fans, but I've never followed a team myself. I do love to watch the big matches though and get very tense.
I did find the news the day after the final about racist abuse and violence upsetting, if not, sadly, surprising.
I think the current England team seem great and I can't wait to see what they do in Qatar next year.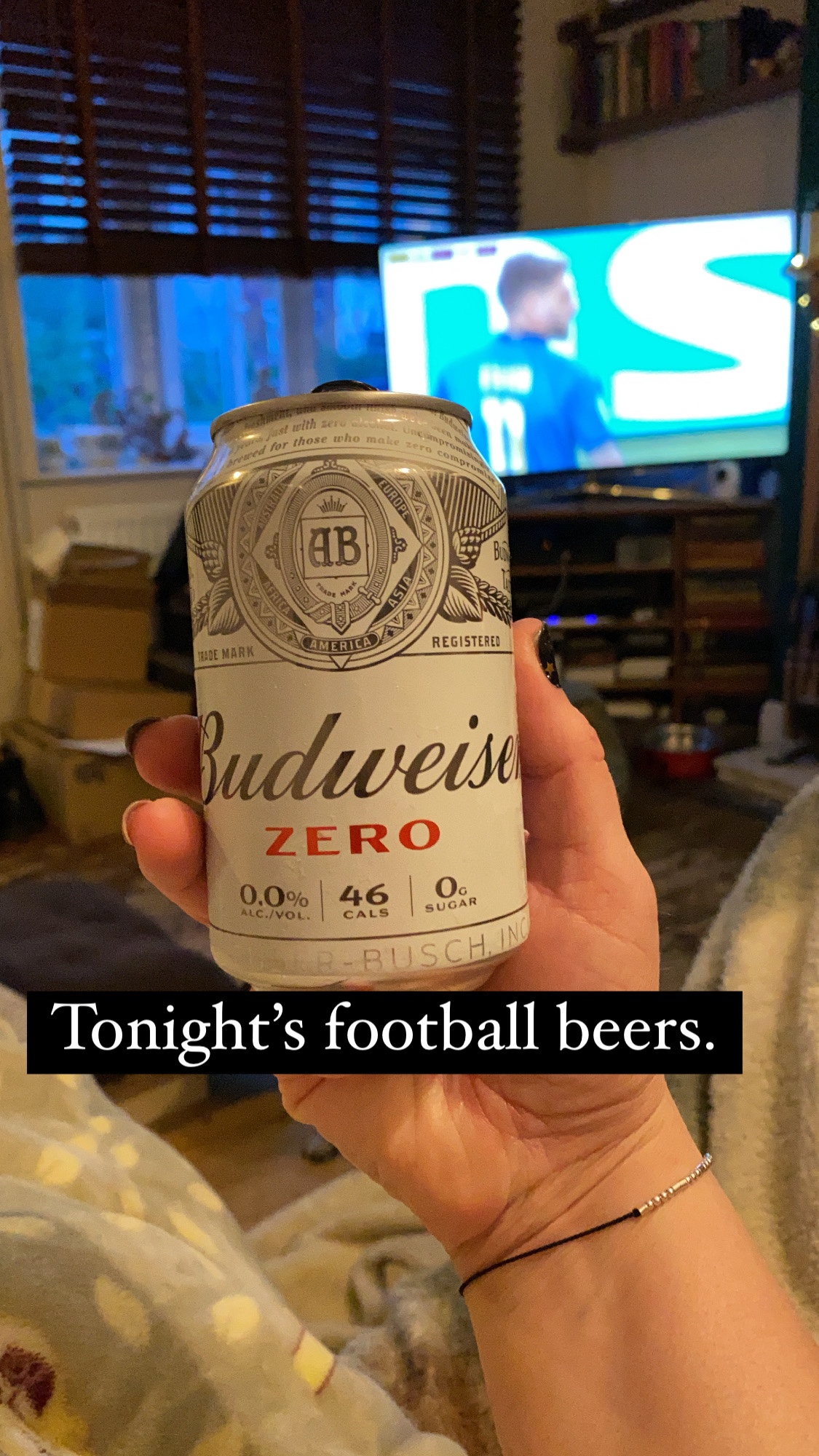 Had a mystery pillow issue
As part of my ongoing "deal with cancer with retail therapy" I bought satin pillowcases. They're easier to move around under my back, plus good for hair and skin.
Then I woke up in the morning to this:
What is it? Most common theory is that somehow the dye in the pillowcases is reacting to my sweat, and maybe my drugs are doing something weird. But it's in a weird patch.
Over the last couple of nights I have spotted some more smaller patches where my neck had been so this is the most likely explanation, but still. Weird.
Ate Brownies
Sponge offered to send me some Brownies, and having never been one to turn down free cake I said yes.
They're blooming lovely and gluten free and massive enough to share.
They're sorting me out a discount code on Monday so watch this space. I shall add it to my Links with my other discount codes when it's ready.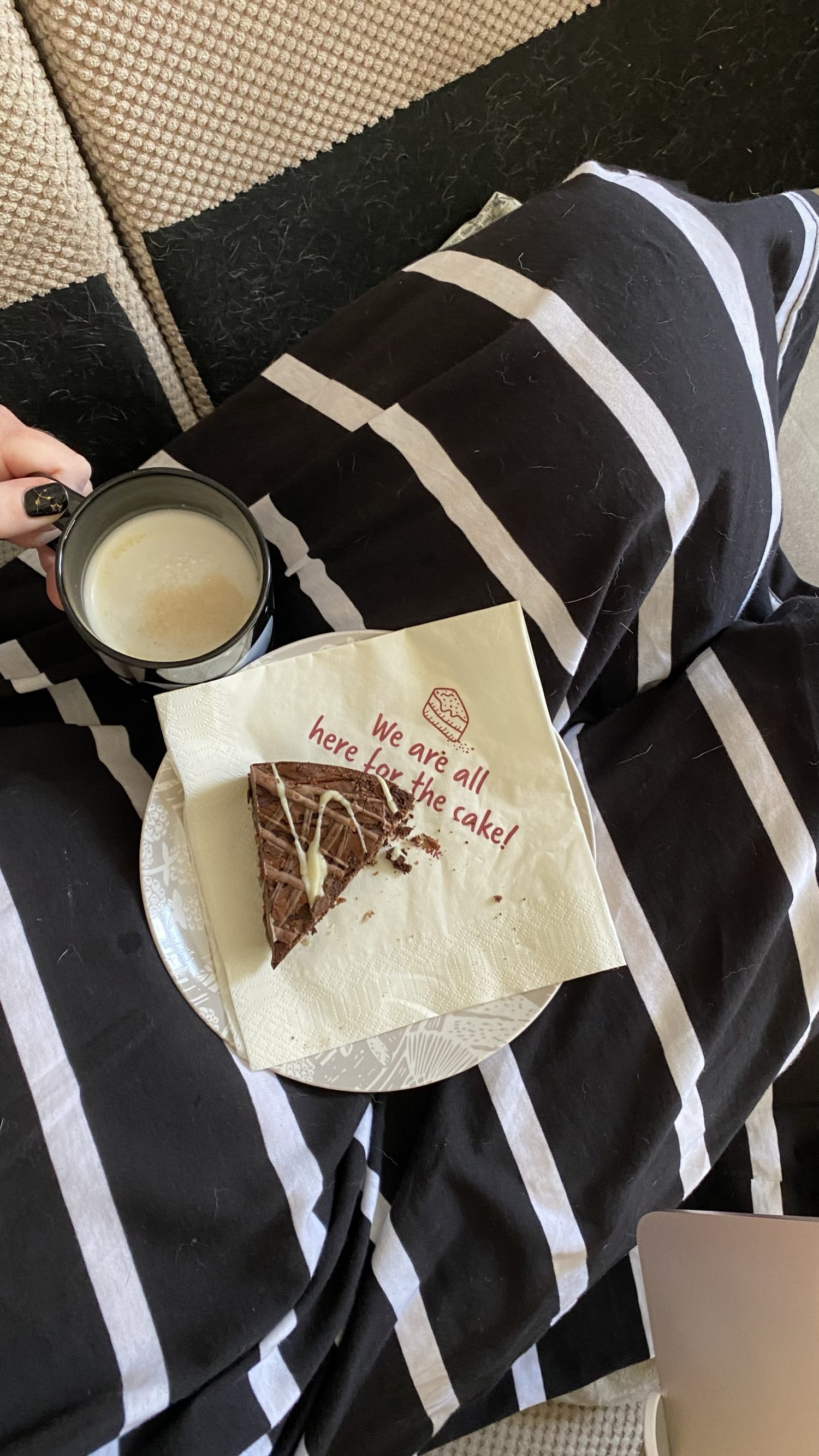 Got Zen
A few weeks ago a friend of mine sent me a gift voucher and I spent it on a "date night" box from Box 42. So on Wednesday this week we opened up the Zen date box for a date night.
We discovered that soap carving was not my special skill.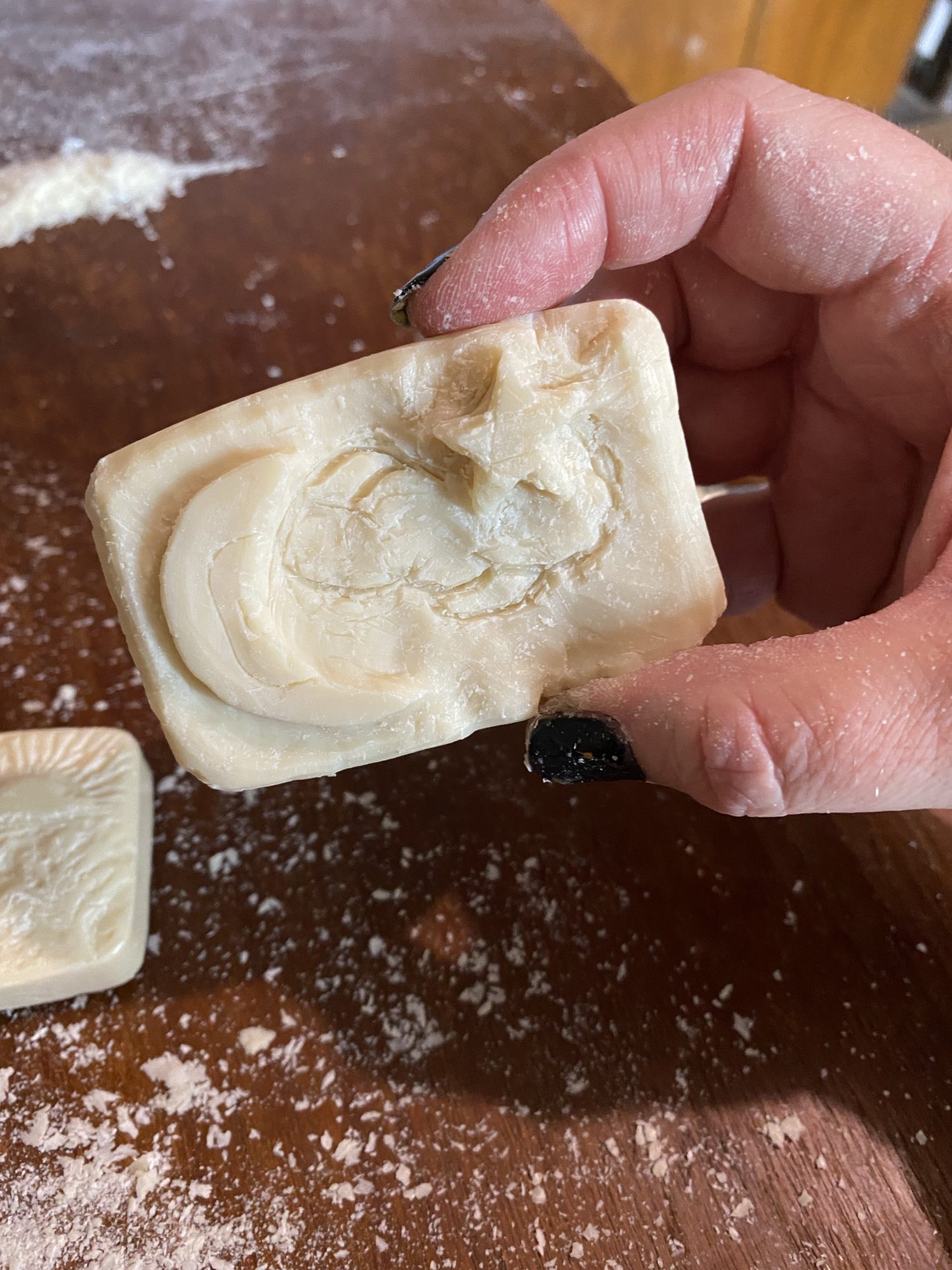 And that applying face masks was not top of Mr LLL skill set.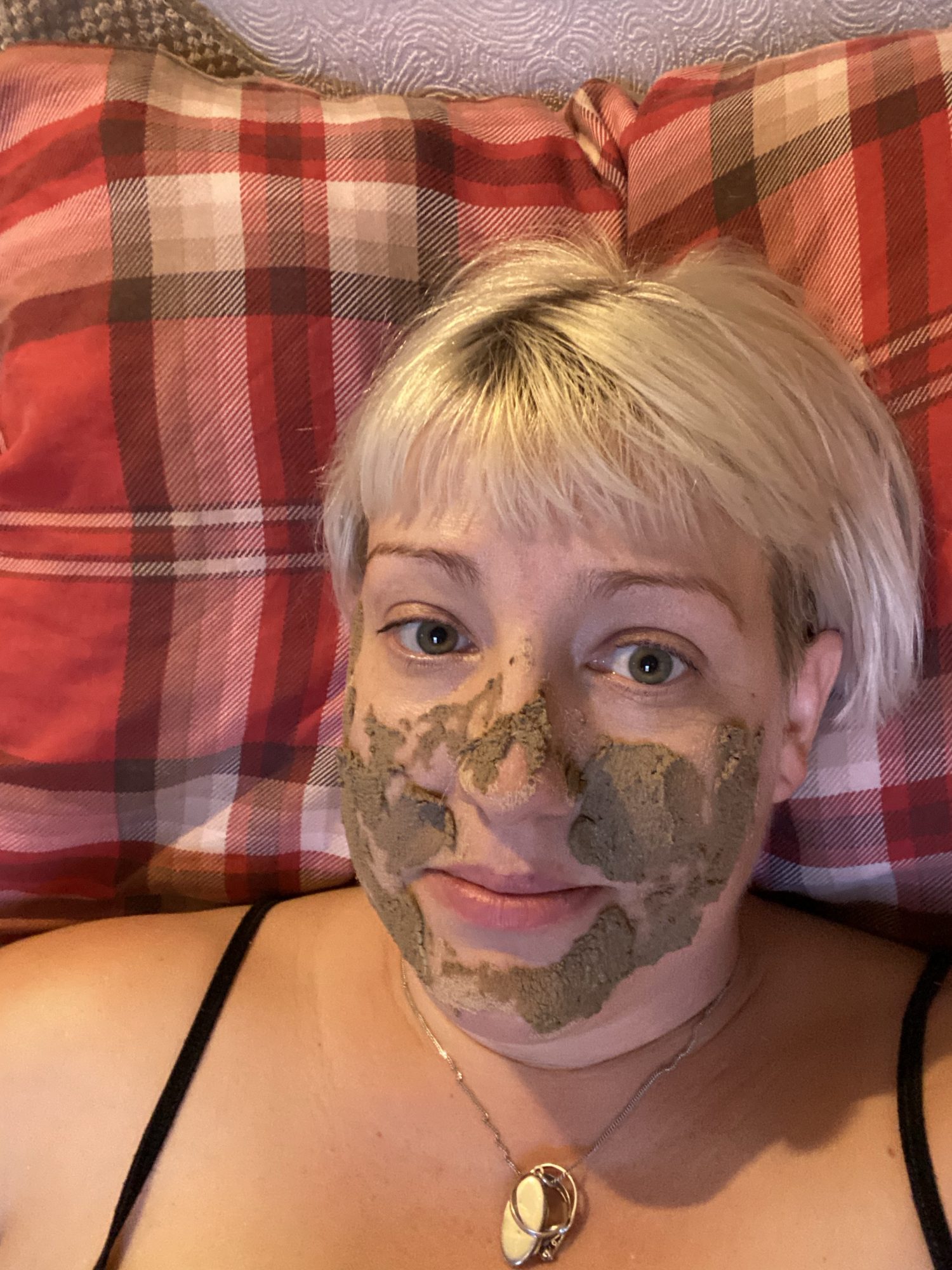 It was super nice relaxing evening with a massage candle which was novel and a short yoga session included in the box along with a playlist of spa music and some snacks and drinks.
I shall probably treat us to another box in future!
Had cake in the park
It was very sticky cake but delicious. Hand sanitiser and tissues dealt with the worst of the sticky, it was worth it.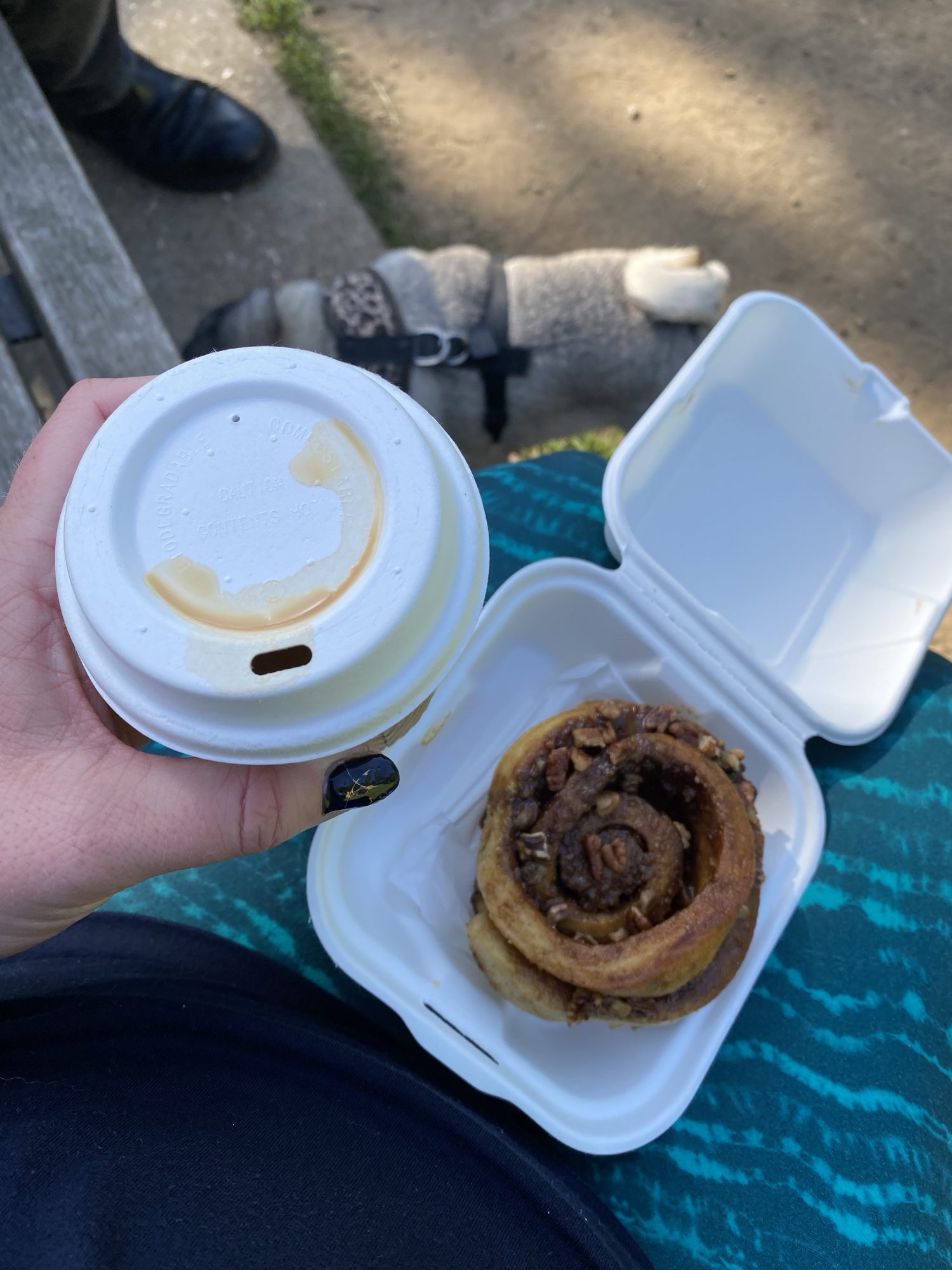 Ran out of eggs
We needed eggs for dinner.
We COULD have gone to the shop for eggs. Yes we could. But Uber Eats sent me a 50% off code so instead we ordered burgers from a new place I'd not heard of before called Rebel Vegan. They were very nice and £20 for 2 burgers, fries and a milkshake is a bargain, especially with 50% off.
More expensive than eggs, but hey.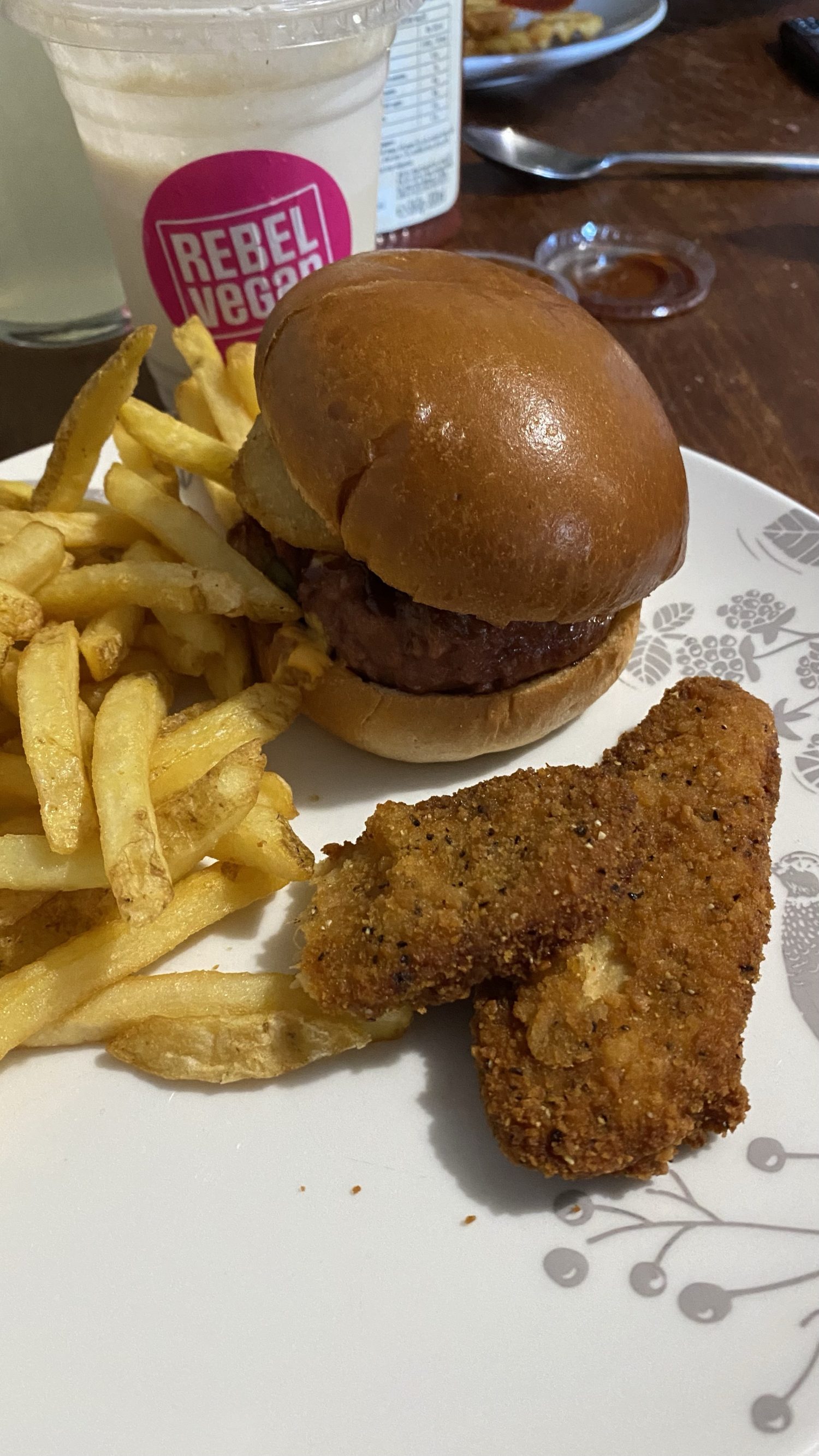 And that concludes the first fortnight of my second chemo cycle. Next week is a no steroid week. Otherwise known as "Gemma goes to the pub" week.
How was your fortnight?