So Saturday night it was finally time for Swing for Skin on board the HMS Belfast.
I've mentioned before that I was looking forward to this particularly as the HMS Belfast was one of the ships my Grampy served on in Word War II, he was a gunner and helped sink the German ship the Scharnhorst in a famous battle on his 21st Birthday.
I was fully expecting to cry, and on the way up I had a bit of a wibble on the train, but once I got there I was fine. After I'd tracked down the first of my free drinks I headed off to find my Grampys gun, and here it is….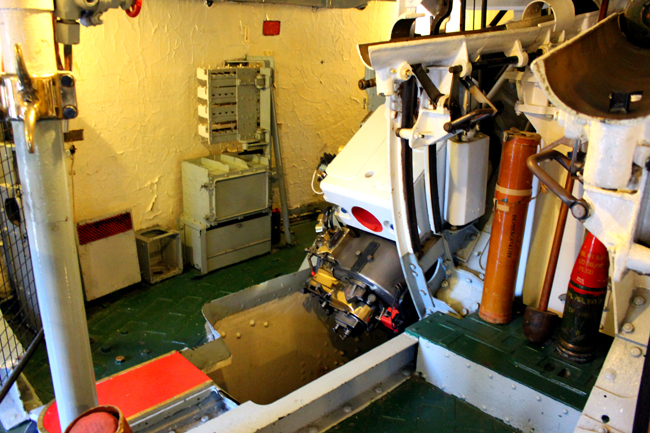 I couldn't get in to sit down as it was all fenced off (not that I didn't try squeezing in, but it was far too small a space and I wasn't up for scrambling over the top of a fence) so here's me with my Grampy's gun, separated only by 68 years of history and a small metal fence.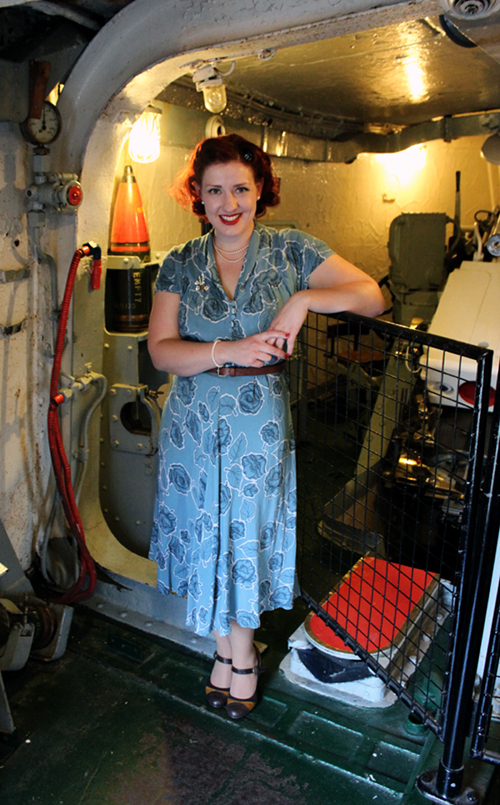 And here's my Grampy, not by his gun, but in his uniform at least.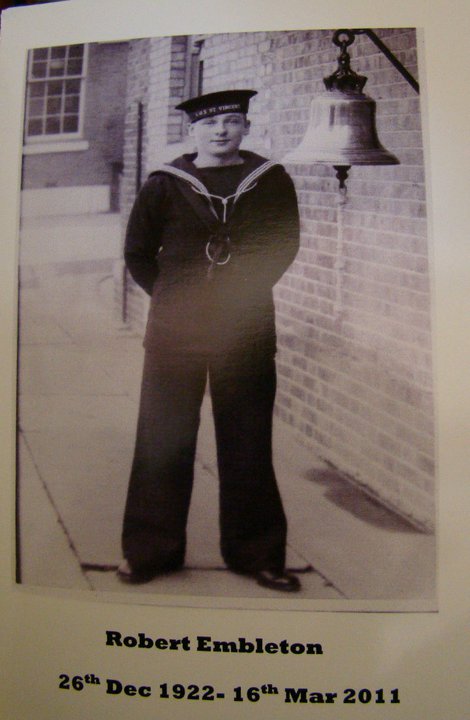 But anyway, just because I didn't cry then doesn't mean I won't now, so on to the important business of drinking and dancing.
The location was truly fabulous, with a ship to explore and views of the river and Tower Bridge that looked so beautiful as the sun started to set.
Melissa and Amy did a fantastic job with the organisation and hopefully raised a shedload of money for Debra.
Me posing in front of Tower Bridge!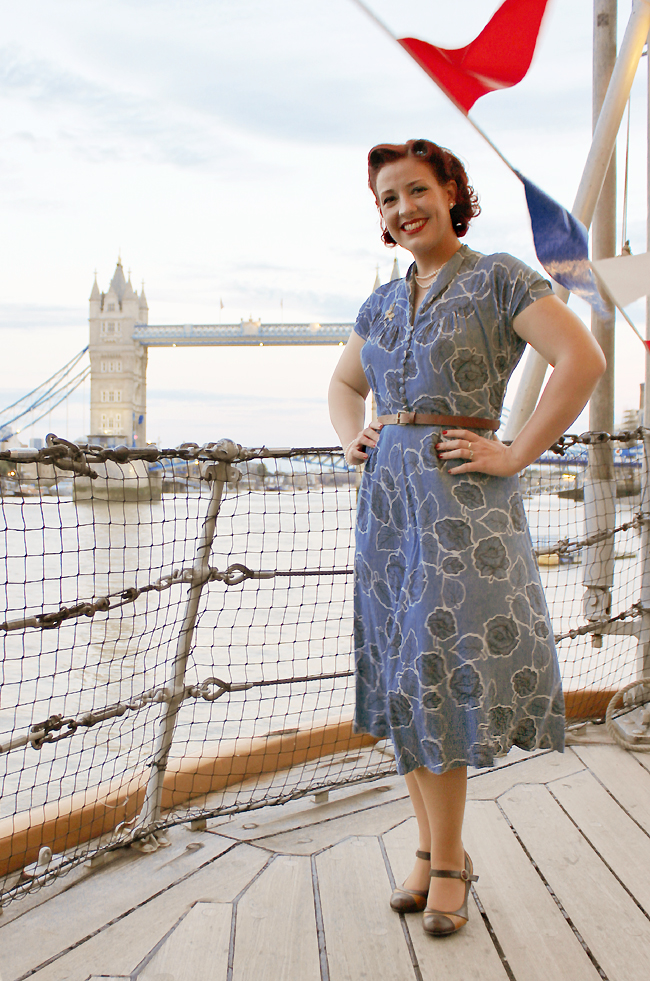 ❤ Dress - 40s Vintage ❤ Brooch & Pearls - Vintage ❤
❤Hair Clip - Babyliss ❤ Belt - H&M ❤ Shoes - Salt & Pepper ❤
I actually bought the shoes in Croydon that afternoon, they were super cheap, which is a good job as I managed to knock the heel off tripping over a cobblestone before I'd even got on board ship. I'm seriously such a klutz.
Far too much wine was drunk, we ate cake and waved at disco boats. Pretty much everyone who's anyone in the world of vintage was on board the ship! During the evening I had the pleasure of the company of Landgirl 1980, Red Legs in Soho, Penny Dreadful, Lady Cherry, Perditas Pursuits, Fleure de Guerre, Snoodlebug, Yesterday Girl, Vintage Secret, Natasha DeVil, Annie Pancake and many others who I've probably inexcusably forgotten to include in that list and will no doubt keep coming back and adding!
Inexplicably I failed to win anything in the raffle, I was so convinced I was going to win the Pashley I'd made plans on where I could cycle to, but never mind!
I didn't really take many photos as I was too busy drinking wine and having fun, including trawling the streets once we were kicked off the ship looking for a pub still serving beer (which, I was reminded yesterday, Perdita (not her real name, but that's what she's called in my head) tipped into Mr Chicks hat)
Anyway, I digress with my tales of drunken debauchery, for which we were all suitably punished on Sunday. Here's some of the photos I did manage to remember to take.