I planned to visit Lady Lucks Boutique a few weeks ago, but Jade asked me to wait until she'd made the shop all pretty for Christmas
So I did.
One of the things I love about independent shops is that they have the freedom to make their shops as pretty as they like. No corporate branding, no obligation to use the same racks as everyone else. They can display their wares on vintage display cabinets and retro coat stands and decorate their shops for Christmas with candy canes and handmade hearts.
And how amazing is that sofa?!
Lady Lucks Boutique is in Bridewell Alley in Norwich, just up from St Andrews Hall. She sells an amazing range of Rockabilly and Retro accessories, clothing and lingerie from labels such as Clutterfly, Collectif and other smaller designers, so there's always something new to discover.
She also has an online boutique, so if you're not local it's definitely worth checking out!
*cough* Royal Mail last posting for Christmas is next Tuesday! *cough*
For the burlesque queens among you she sells a range of lingerie and a selection of nipple pasties alongside the clothes in a tucked away section at the back decorated with leopard print curtains and vintage furniture.
The front of the store is packed with gifts and accessories (I'm in love with the rhinestone glasses above!) and if there are 2 things I think the shop is best for, it's handbags and hair flowers!
Local ladies attending the Hawaiian themed New Years Bash by Bo Nanafana should definitely drop in and stock up!
The store is also part of the Bridewell Collective, organiser of fabulous events featuring vintage hair, fashion and music.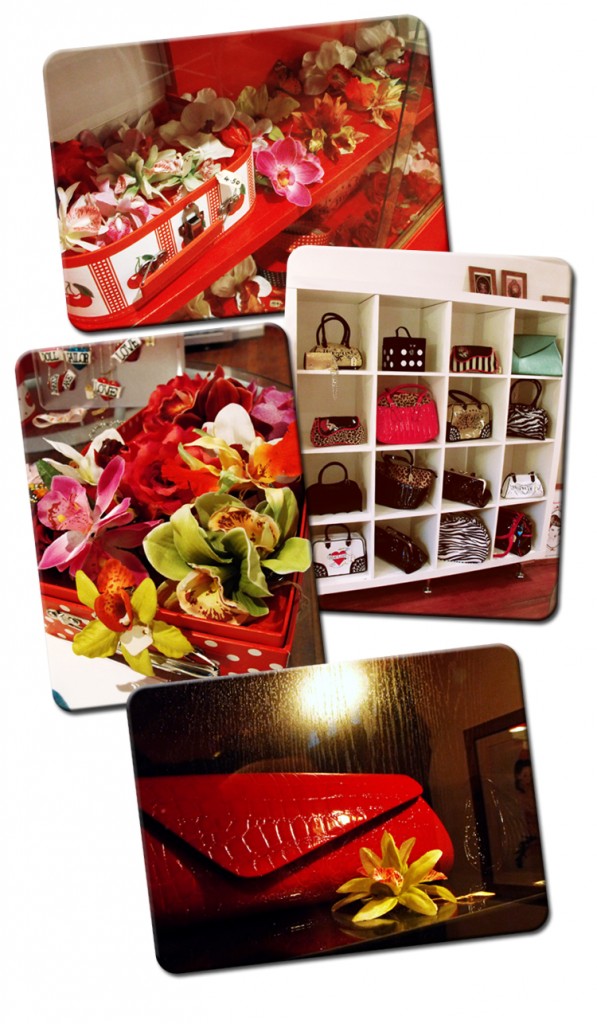 Lady Lucks Boutique can be found at 14 Bridewell Alley, Norwich
Open 10am - 5pm
Or find them on Twitter or Facebook