The title of this post pretty much sums up my weekend!
This outfit is bought to you courtesy of my new Heyday! trousers. When I saw this new fabric on the Heyday! website I just had to have them. They're a gorgeous grey and black pin stripe wool, and even better these are a size smaller than my other Heyday trousers as I've managed to knock off an inch or so since Christmas!
❤ Blouse - Oasis via eBay ❤ Trousers - Heyday! ❤ Shoes - New Look via a Charity Shop ❤
❤ Bag - vintage ❤ Collar Clips - vintage ❤
I was heading off into town for a few early evening drinks at a Belgian Bar, and look, no coat! The weather has taken a welcome turn for the warmer, lets hope it sticks around!
We enjoyed a few Belgian beers in Novelty glasses then headed home as Saturday night was supposed to be the big night out at the No Strings Boogaloo.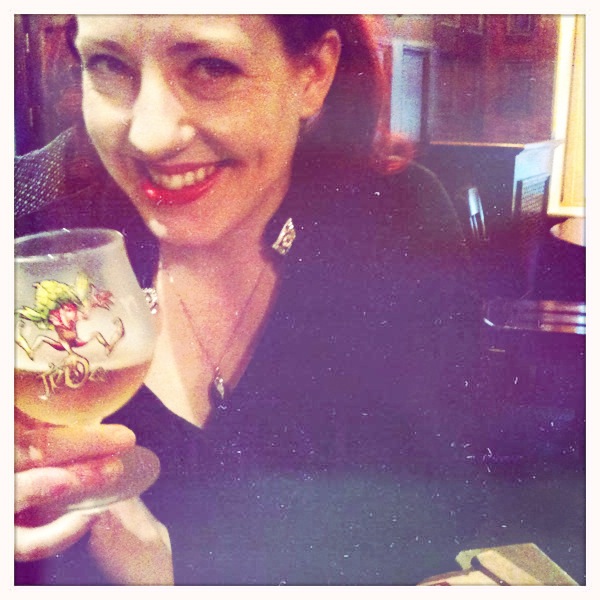 Unfortunately early on Saturday afternoon I appear to have managed to do some damage to my back. I suppose I only have myself to blame, after all, attempting to carry heavy things like CUPS OF COFFEE upstairs on my own is just asking for trouble.
I am now bent double, like a little old lady, and making "hilarious" squeaky noises every time I inadvertently make a sudden movement. I still went out to the Boogaloo, but I had to abandon my planned frock in favour of yet another pair of trousers. This time my super comfortable ones from Lady K Loves (which I'll tell you about in more detail another day I'm sure!). Frankly I just looked like an idiot walking around bent double in a frock and a feathered hat. *sigh*
The No Strings Boogaloo was fabulous as ever, but my poor back meant I ws back home tucked up in bed well before midnight. You can read more about the night over at Vintage Norwich and there's more piccies on the Facebook Page, but here's a few for you in the mean time.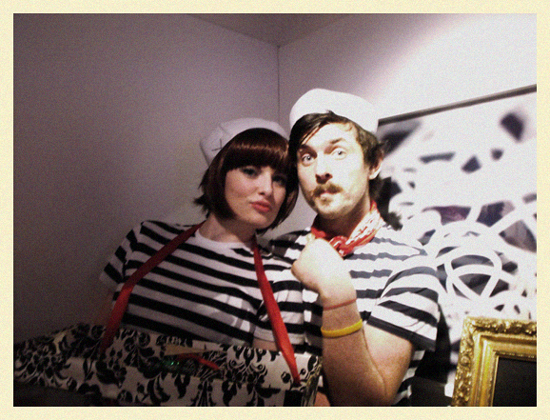 I'm now off to mainline ibuprofen and generally feel sorry for myself *sob*