It was aaaallll the way back in January last year when I made the man himself, Hercule Poirot, my style icon.
Since then I keep meaning to add another very stylish cast member to the style icon ranks, but it seems every time I plan to I read another blog somewhere about her and I think "oh, I can't possibly write that now, I'll wait a bit"
Yes, you've guessed it, I love Miss Lemon.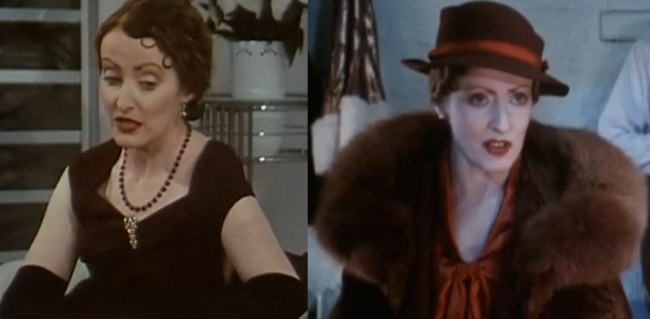 I've just been bought the Poirot Box Set
, so I decided it had to be time to stop waiting and just do it.
Miss Lemon, you are a style icon.
One of the things I love about Miss Lemon is that she's somewhat different to the majority of the female characters in Poirot. Very often women are the daughters of monied country Lords, innocent ingenues or man eating femme fatales, but Miss Lemon is the very epitome of the modern woman.
She's independent, unmarried, despite no longer being the springiest of chickens and she has a job, one that she's good at and got on merit. Can you see Poirot standing for anything less than absolute efficiency?
But, of course, it's her wonderful 1930s wardrobe we all love. Her wardrobe reflects her lifestyle. Not the dowdy tweeds of the country housewife or the glamourous silk gowns of the elegant party girl. Her wardrobe is that of working woman with her own money and an interest in fashion. It's chic and simple, but with amazing detailing on the bodice and fabulous accessories.
I particularly love the stitching on the bodice of this pale blue dress.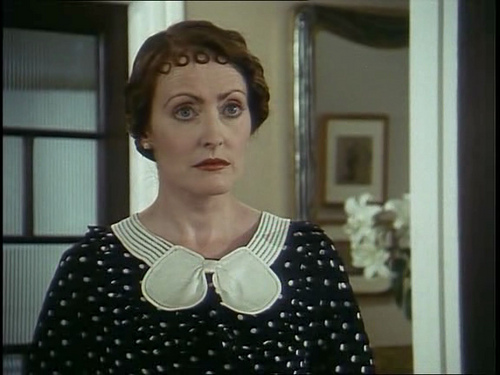 Miss Lemon also often has fabulously intricate hair. It's sensible, neat and chic but constructed with elaborate finger waves and pin curls.
Best of all, though, is when Miss Lemon has to leave the office. If there's one thing that this woman must have a taste for it's hats.
Jaunty little hats, perched atop that elaborate hair do at a rakish angle.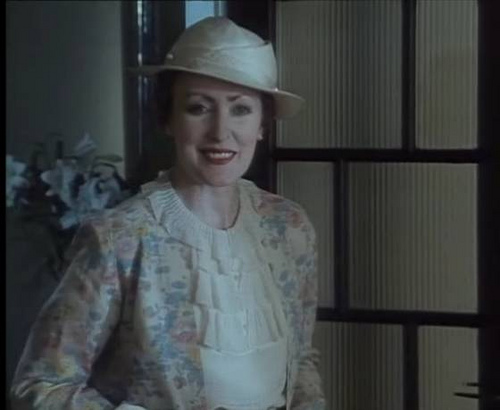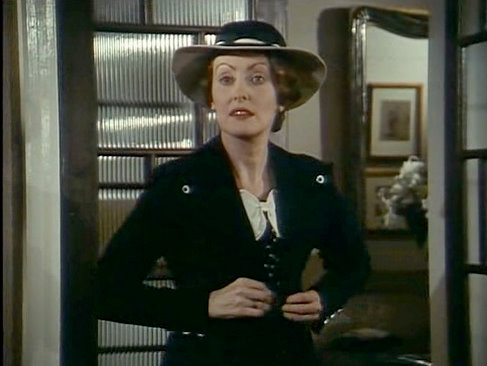 Maybe I should have called this post "The many hats of Miss Lemon"?
So, today, Miss Lemon finally officially joins the ranks of my style icons for proving that you can be efficient AND stylish.
Related