I do have interesting things to post, I promise.
But currently work on upgrading and discovering why my websites server keeps crashing is ongoing and I wouldn't want to lose anything actually interesting. So instead today I'm sharing a couple of recent outfits.
I'm putting them together as they contain many of the same elements, but worn in different ways.
I've been wearing this combination a lot recently day to day. Pencil skirt, basic T Shirt and long cardigan gives a vaguely 1930s feel. This kind of look, but with a modern twist.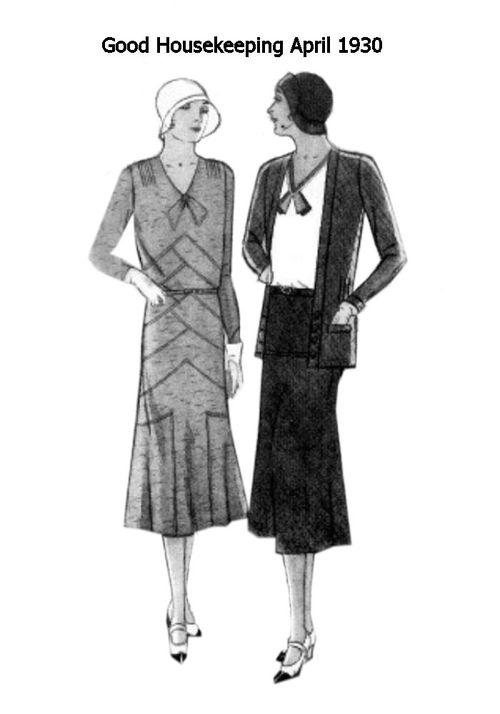 Outfit number one is a smarter belted look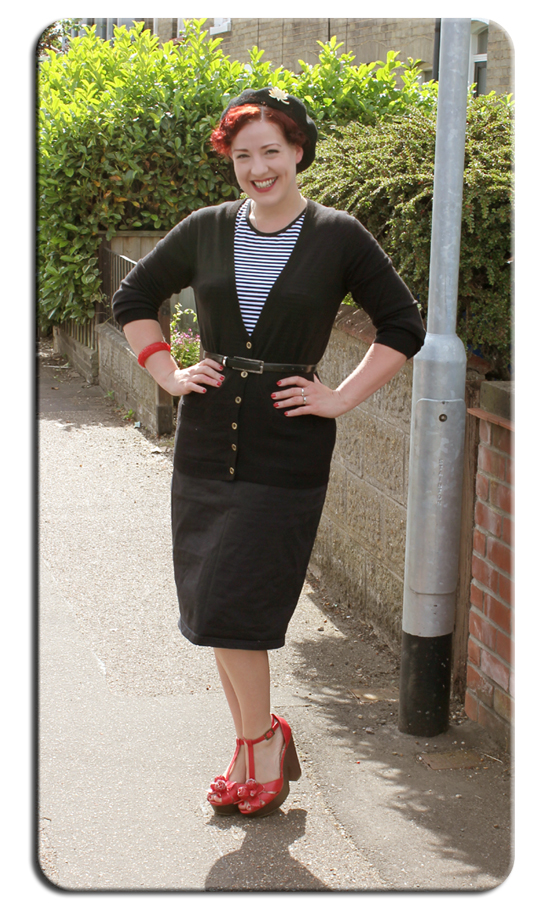 ❤ Pencil Skirt - Lady K Loves ❤ Cardigan & T Shirt - Primark ❤ Belt & Brooch - Vintage ❤
 ❤Beret - eBay ❤ Shoes - Rocket Dog ❤ Bracelet - Notorious Kitsch ❤
The 1930s silhouette was long and lean, with a natural waist line. So skirts for day would be around calf length, and the long line cardigan adds to that elongated feel. I looked around for ages for a cardigan like this, and believe it or not I ended up in Primark again. I promised myself I would buy a more expensive one this time so it would last longer, but I just couldn't find one! I didn't want too many fancy trimmings, and it was important that the V fell above waist line, so I could belt it in. In Primark I got 2!
Outfit number 2 is the sporty 30s, all I've really done is changed the shoes, and lost the hat and belt. (just look at that background, other bloggers might show themselves running through meadows, with me you get lamp posts and To Let signs)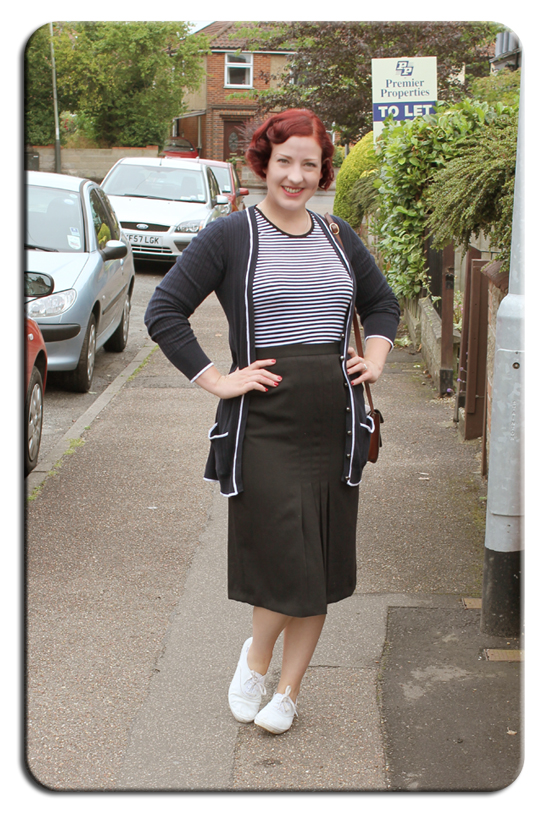 ❤ Pleated Pencil Skirt & Bag - Vintage ❤ Cardigan & T Shirt - Primark ❤ Shoes - Keds ❤
The 1930s was also a time when outdoor activity and sportiness came to the fore a bit more and it was fashionable to be "healthy". Keds actually started making sports shoes in 1916, they were very popular with women, and in the 1930s Keds introduced the Kedettes. I'd love to get my hands on a pair of these!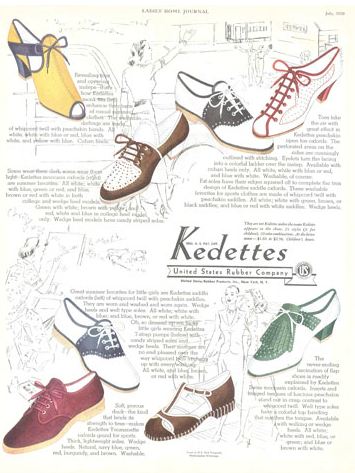 Later this week I can hopefully give you a bit of an update on the progress of the dress I designed for Lady K Loves, and hopefully the blog will be a bit more stable and you'll actually be able to read it!