Oooh, we're all feeling the squuuueeeze.
It's true because they talk about it on the TV all the time.  No one has any money, and lots of people don't have any jobs. But still the TV is full of adverts attempting to guilt us into buying expensive gifts. Like that horrendous Littlewoods advert where apparently "Mum" puts over £2000 worth of presents under the tree, presumably by racking up insane amounts of debt which she'll only just have paid off by next Christmas. Because gifts BUY love.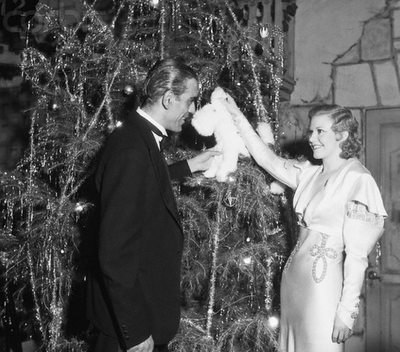 Well, I am a firm believer in the power of a little thought and imagination. We shouldn't be in floods of tears 3 weeks before Christmas because we have to make a choice between eating or buying a stupidly expensive gift for little Damian that he'll have forgotten about in a month, or worse, a stupidly expensive gift for a "grown up and old enough to know better"  friend or relative.
I'm not religious, but I LOVE Christmas, the secular, Christmas Trees, Santa and Starbucks Egg Nogg Lattes Christmas. I have equal love for Christmas Carols, Mariah Carey and Bing Crosby. Frankly if you mark it with the word "Christmas" then for 6 weeks of the year I'll love it. Part of the fun of Christmas is giving and receiving gifts, but that doesn't mean it's all about manic consumerism and unsustainable levels of personal debt. It should be fun buying those little tokens of appreciation and love for someone.
And that's what they are. For me, at least, the fun isn't in the accumulation of piles of expensive gee gaws, it's in knowing that the person thought about that present. That they wanted to be there when you opened it to see your face, even if in reality they can't.
Being given a gift can feel positively hurtful if you know that no thought went into it. So before you email everyone and ask for lists of what they want for Christmas so they can feel guilty asking for stuff and you can feel guilty for not buying it. And before you get caught up in the whirl of thoughtless 3 for 2 Supermarket gift offers, take a look at these ideas for an alternative way to do Christmas giving.
The Themed Gift
A collection of small gifts with a theme and a card explaining it is far more thoughtful, and cheaper than a supermarket boxed gift.
You can buy all the ingredients for this from the pound shop or Charity Shops if you use a bit of imagination! Think about the things you see. If you spot a nice tea cup and saucer (or if you already have one in your house!) then team it with a packet of biscuits and a tea bag, rather than just making the cup and saucer the gift.
Pine Cone firelighters, marshmallows, sachet of hot chocolate and a christmas mug = Afternoon by the fire (only works if the recipient has an open fire! If not try swapping the firelighters for a candle and framing a photo of a roaring fire!) Total cost, about £12, including the fancy pine cone firelighters.
Shower Cap (I just bought a spotty one from Poundland!), Lush Bath Bomb and a paperback book = Relaxing bath. Total cost, approx £6.
The Budget Challenge
The idea of this gift is to set a budget, say £10 with a 10% each way margin, and get as many gifts as you can for that price, while still bearing the recipient in mind! You'll need the agreement of your gift giving partner, but this is actually a really fun way of saving money, and feels quite exciting on Christmas morning as you've no idea what you're going to get!
Charity Shops, Hawkins Bazaar, Poundland, The Works and the miniatures section in Boots are all great for this, as is cheating and raiding any samples you might have laying around the house!
The Craft Option
This might smack a bit of children making mothers day "gifts" at school, but if you have an actual skill then this is an opportunity to put it to use! Sometimes knitting a jumper might work out more expensive that buying one from Primark, but the one you make will have actual thought in it and can be customised to the recipient.
You can even customise parts of other gifts. Photoshopped pictures and customised vases for flowers are all a nice idea. Best crafty gift I ever had?
The Internet. (If you haven't seen this episode of the IT Crowd this will make no sense)
The Really Skint Option
If you're really, really poor this Christmas, then make your gifts more or less free. Promisory notes for a months worth of washing up, vouchers for a coffee in bed or, if you're likely to have more money in future, for cocktails for 2 are a nice gesture, as long as you've really thought about what the recipient might appreciate.
One year Mr Chick gave me a bell for Christmas. It came from a Charity Shop and cost next to nothing, but all I had to do was ring it and I got bought drinks, food and warm jumpers. What a brilliant gift.
As long as you've genuinely thought about what you give, don't feel guilty about it. If they don't appreicate it, then they don't deserve you!
When you're buying your gifts this year, just remember you're buying them for someone you love and care about, and who hopefully loves and cares about you too. Remember, a voucher might seem thoughtless,  but £10 to spend in Boots might be more useful for friend with money worries than an expensive necklace that they'll never be able to wear as they can never afford to go anywhere nice enough.
I hate to use a cliche. But….
It's the thought that counts.
P.S. It's Day 3 of the 12 days of Christmas giveaway and today I've added 2 handmade heart shaped tree decorations from my Etsy shop. Any comment on this post will get you an entry to the competition, and you can still get extra entries on Day 1 and Day 2.