Swoon…..
I've written about Austrian designer Lena Hoschek before, and she's been a big inspiration on my Autumn wardrobe.
Despite the sunshine there's a definite morning and evening nip in the air, and thoughts start to turn to Autumn knits, where I've had my berets stored all Summer, and whether I need a new winter coat (I do, badly). The promotional shots of Lena Hoschek's Autumn Winter collection are making me long for cooler days.
I love the contrast of sharply tailored coats and jackets with florals and lighter shades in these outfits. A wonderful way of getting more wear out of Summer frocks the rain in early summer got in the way of getting proper outings!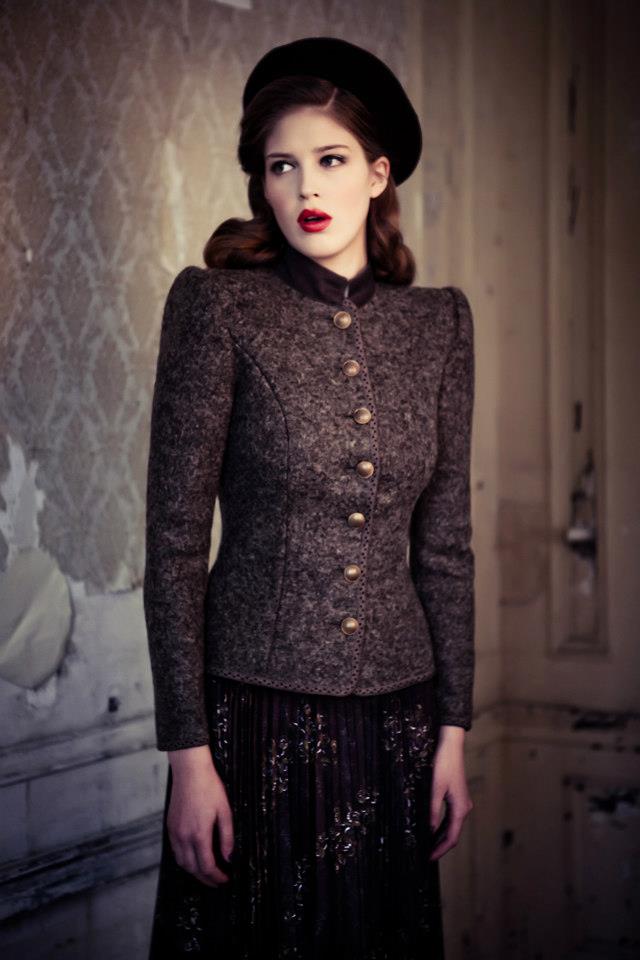 I'm a huge fan of the beret, anyway, but I love the way it's teamed in these pictures with delicate evening dresses. This is definitely something I might try out if I have anywhere nice to go this Winter (open to invitations, by the way)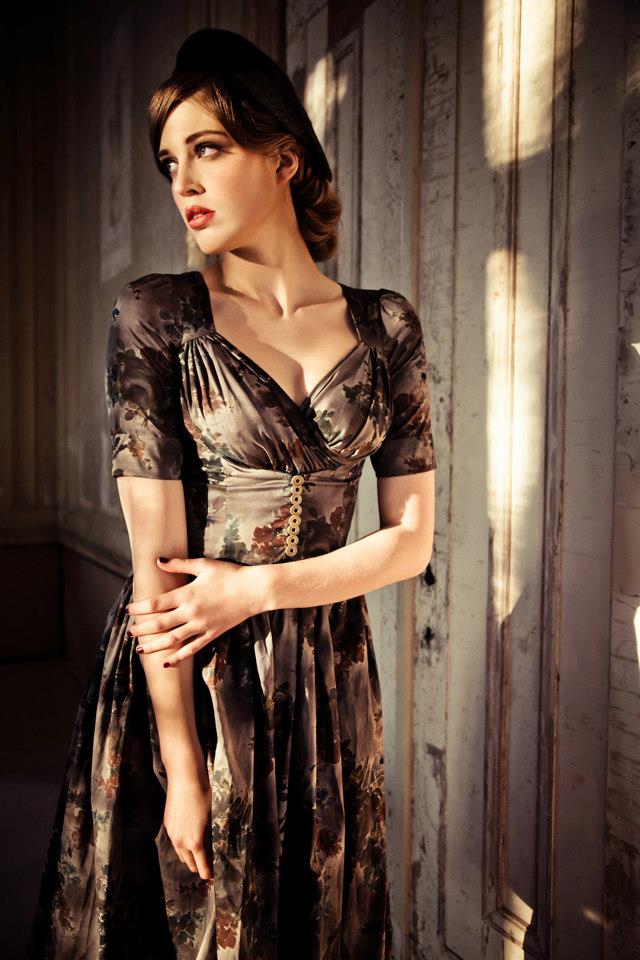 I also love how the shapes and styling has a vintage feel, but without becoming a pastiche or fancy dress. I've really struggled just picking out a few photos from the collection as it's all so gorgeous!
The hunt is now on for tailoring and floaty skirts and dresses to team with leather boots and berets.
You can take a look at the whole Autumn Winter Collection or buy it on her online shop, if you're richer than I am. Sigh.