Wetherspoons has long been one of my favourite places for eating out when away from home. The food is generally good quality, it's cheap, and they have a good selection of meals under 700 calories clearly marked on the menu meaning I don't go over my calorie limit and still get to eat something tasty.
They do, however, have a terrible habit of removing my favourite healthy meals from the menu every time they revamp the menu. About a year ago they had a lovely beef stew on the menu, I was still struggling on with the Weight Watchers Pro Points system at the time and I think it was about 10 points, including peas and mashed potato, and it was delicious. And then they re-released the menu and it was gone.
Over the Summer I've been particularly enjoying the Wetherspoons Super Food Salad wih Chicken. It had pomegranate seeds, butternut squash and all sorts of other tasty and nutritious bits in it, and it weighed in at only 380 calories for the whole lot. At the weekend I popped in to Wetherspoons for lunch, and guess what, on the new menu it's gone, to be replaced with a "Club Salad" with 688 calories in it, and a whopping 94% of your GDA of saturated fat, the sort that's not really your hearts best friend.
So, what's GOOD on the new menu? Well, I found the menu in the restaurant very hard to read. The layout is cramped and complicated and I found it difficult to find what I wanted. On the plus side, it did have the calories for all dishes printed on the menu. I've taken a peek at the website, and there are several things still listed that I KNOW weren't on the restaurant menu (including my beloved superfood salad), so I assume the menu is so new they're still the process of updating it
So from their NEW items, these are the ones that seem to be the best choices to me.
Breakfast
They have some great new choices in this section actually if you're watching calories
Porridge with honey and banana (511 cals) is high in calories and sugar for a breakfast, but at least comes with fruit. Choose Porridge with Strawberry & Blueberry Compote (311 cals) is lower in sugar.
Starters, Sharers & Deli
There are some great soup additions in this section which make a good lunch choice, however my recollection of the terrible in pub menu is that it said "Soup of the Day" making me wonder if they are all available at all times. if you have bread choose Bloomer bread instead of the baguette for lower calories.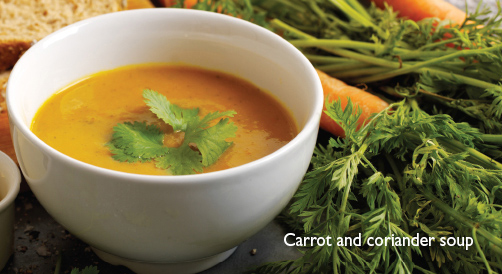 Broccoli & Shropshire Blue Soup (215 cal) sounds tasty, but is higher in fat because of the cheese. Both the lentil and bacon (200 cals) and carrot and coriander (176 cals) are lower fat choices.
Mains
This is where the new menu really lets itself down. The Lamb Cawl with malted grain bloomer and butter (614 cals) is ok calorie wise, as is the sausage and mash with beans (471 cals) or peas (444 cals) as is the Wiltshire Cured ham, egg & Chips (552 cals), which is marked new, but I am sure was on the menu before, but is tasty and surprisingly low in saturated fat considering it's got chips with it..
Another issue with this section is the calories as shown for the burgers. They are for the burgers only, though this isn't obvious on the website. On the menu in the pub the calories for the chips that come with it are shown separately and you have to add them together, which seems odd as there is no choice to add a different side, like a salad or jacket potato to change the calorie count of the meal.
Your best bet in Wetherspoons for a main meal is now 2 of the old favourites from the menu Chicken Caesar Salad (623 cals) and Chilli Con Carne (699 cals) which are both under 5% fat.
Desserts
Just don't even go there. Unless you want 2 scoops of Vanilla Ice Cream (176 cals). At least it looks like they still have the gluten free crumble (602 cals) and fresh fruit and yoghurt (290 cals) on the menu.
Clubs
There are new additions to the Sunday Club and Curry Club menus, with my favourite being the new Thai Green Curry (799 cals) on the Curry Club menu. It's not as high in fat as I expected, though it will provide nearly half of your GDA of saturated fat. Someone was eating it when I was in Wetherspoons the other day and it smelt delicious, so if yo've had a light lunch treat yourself! The Flaming Dragon Curry (860 cals) is an even better choice with just 2.1g (11% GDA) of saturated fat.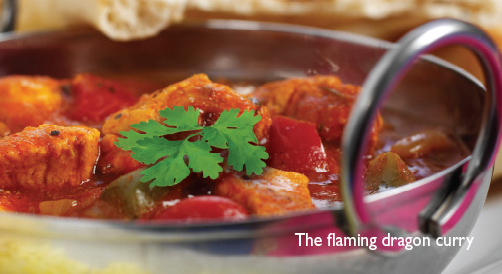 Overall I think there are a few nice new additions to the menu, though, particularly with the mains, the old favourites still seem to be the healthiest options.
I'm unimpressed with the new layout of the menu in the restaurant itself, though maybe it just takes a little getting used to and I'm just being change phobic. We shall see.