Last week I asked on my Facebook page what people thought of leopard print.
The overwhelming opinion seemed to LOVE, if it's done right.
One of the reasons I asked was that just after Christmas Debenhams asked me if I wanted to "review" something from their website.
So I sat and did a bit of fantasy shopping and decided to choose something I would probably never buy myself and picked out these leopard print shoes.
I've never been a particular fan of leopard print. On some people it looks fabulous, but I always felt more Bet Lynch about it. Then  I saw this picture of Dita Von Teese looking her usual elegant self in leopard print accessories and it's been on mind to give it a try.
So today I've given leopard print it's first proper try. I thought I'd go for all black, and very simple. A V neck jumper and a pencil skirt with black tights.
A brooch for a splash of colour, no red lips and simple, uncurled, hair with a tortoiseshell hairband.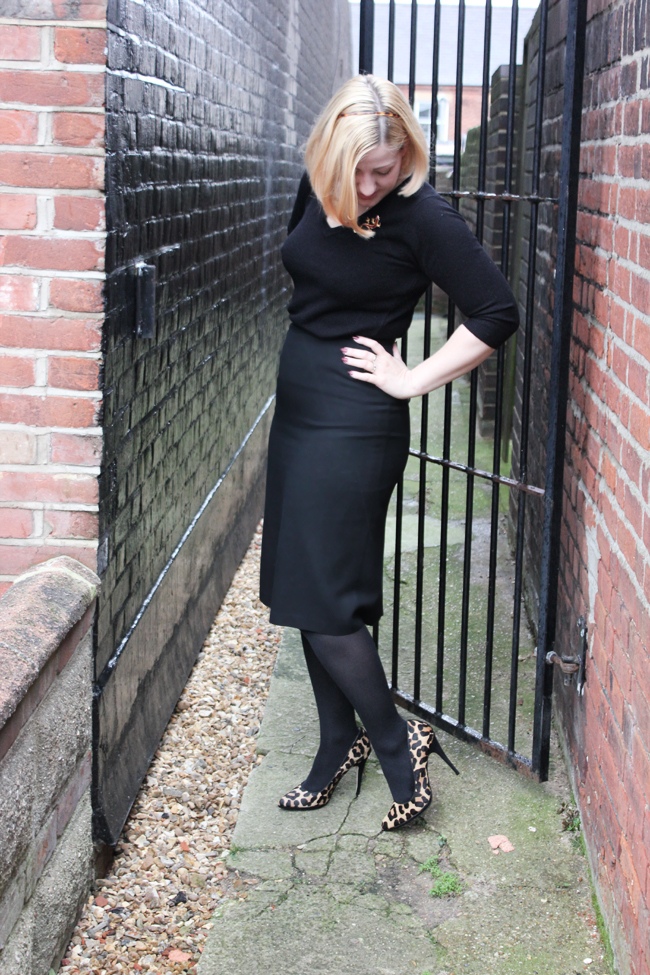 ❤ Hair Band – Primark ❤ Jumper – Tu at Sainsburys ❤
❤Pencil Skirt – Vintage via a Charity Shop ❤ Brooch – Vintage ❤ Shoes – Dune ❤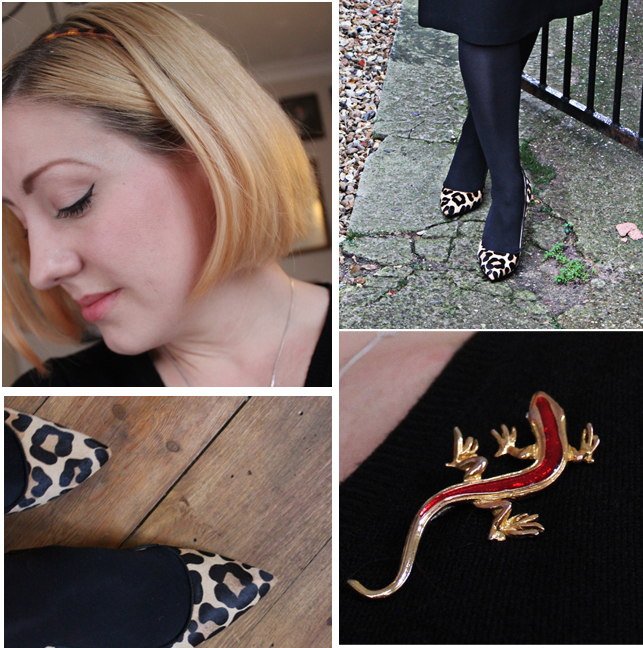 Looking at the pictures I'm not entirely sure how I feel about it. I think it's nearly there, I think the black tights, which I thought might make the leopard print less brash actually have the opposite effect. Next time I'll try nude stockings.
I also think maybe the pencil skirt is a little too fitted and maybe next time I'll try it with a looser dress but go for all out vintage glamour with red lips and curled hair.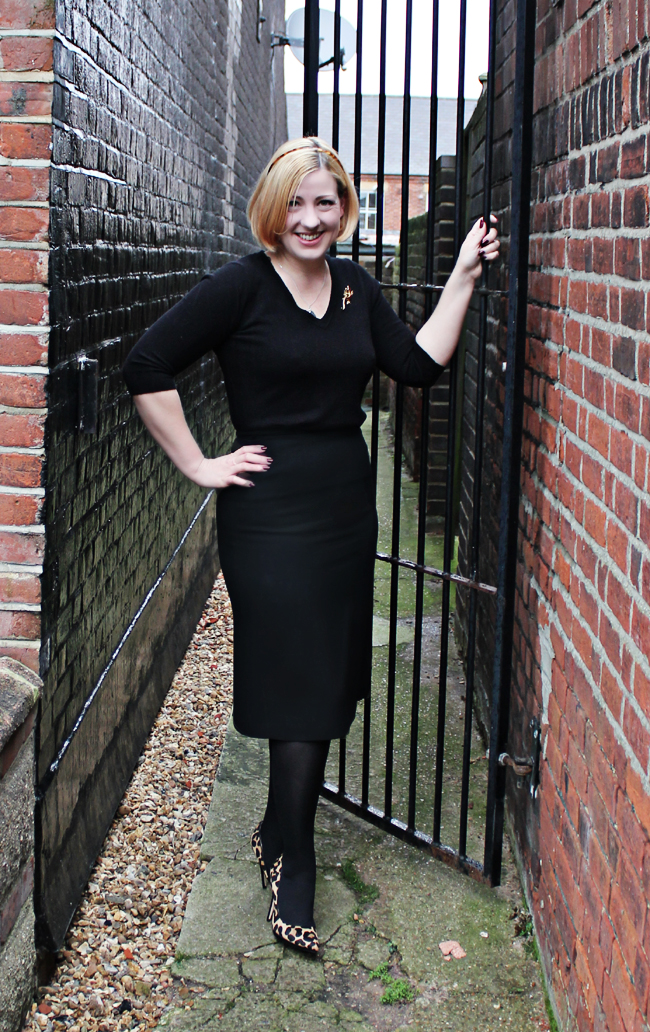 Still, I love the shoes, and I think I'll definitely be experimenting with them a bit more till I get it right.
What do you think of leopard print?