Happy Friday!
Today, for me, a holiday of sorts begins. It is my birthday on Monday and I have party plans aplenty for the weekend. Then on Tuesday I will be Rotterdam bound for the Travel Bloggers Unite conference where I will be appearing on a panel on the Friday morning.
So today I shall leave you with another outfit from the Bank Holiday weekend. On Sunday I decided to have another go with the pink hair dye. I tried a different brand called Smart Beauty, which seems to take slightly better on my hair than the Directions, though I think I really needed another tube to cover my hair properly. To go with the pink hair I decided to go full on candy colours for a trip to a Vintage Fair.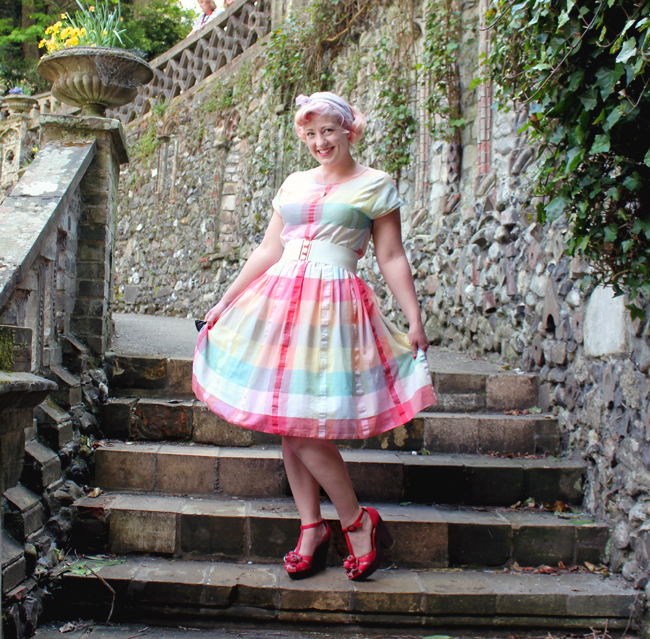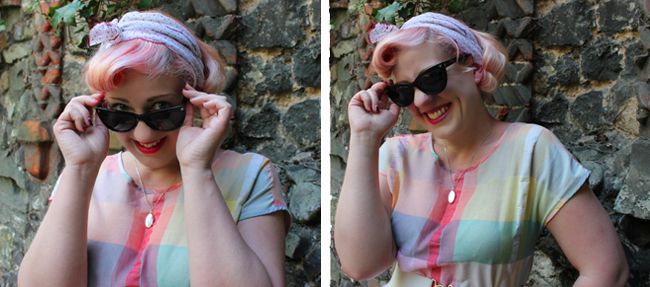 ❤ Dress- Vintage from a Charity Shop ❤ Belt – Vivien of Holloway ❤
❤ Shoes – Rocket Dog ❤ Scarf – Vintage ❤ Sunglasses – Derek Cardigan* ❤
It was a gloriously sunny day on Monday, so the Derek Cardigan catseye sunglasses I was given last year came out. When I wrote about them then they weren't in stock, but now they are and you can get them on the Lensway site.
At first I struggled to decide what shoes to wear with the dress. I didn't want to wear flats, but needed to be able to stomp around a park. In the end I took a little inspiration from the beautiful Esme & The Laneway who teams chunky platforms with 50s sun dresses all the time. Mine is 80s from a charity shop, but the principle is the same!
I also want to show you my beautiful original 50s petticoat that I bought from a now defunct vintage shop in Norwich. It has gorgeous embroidered ribbon trim that is just too beautiful to keep hidden away.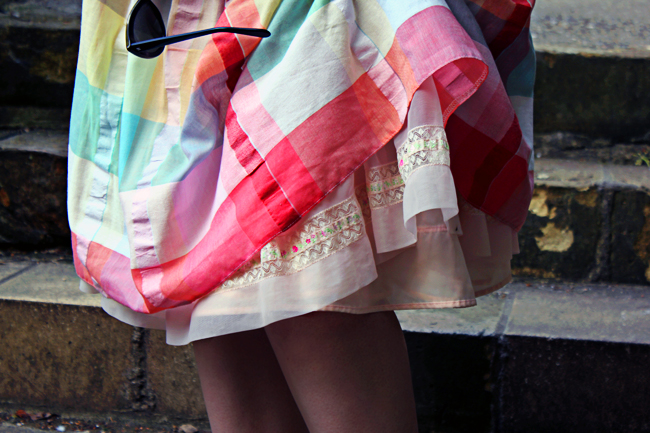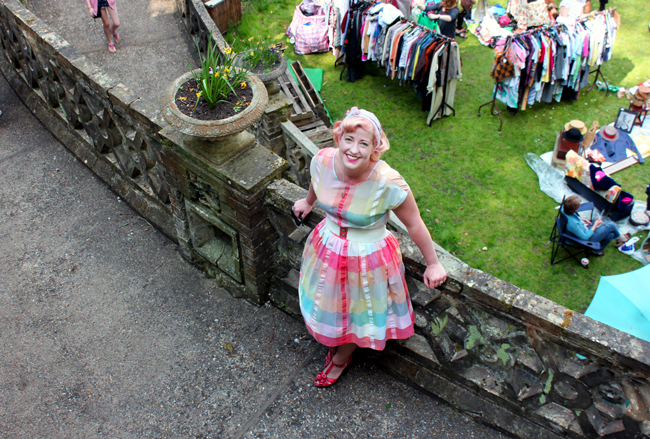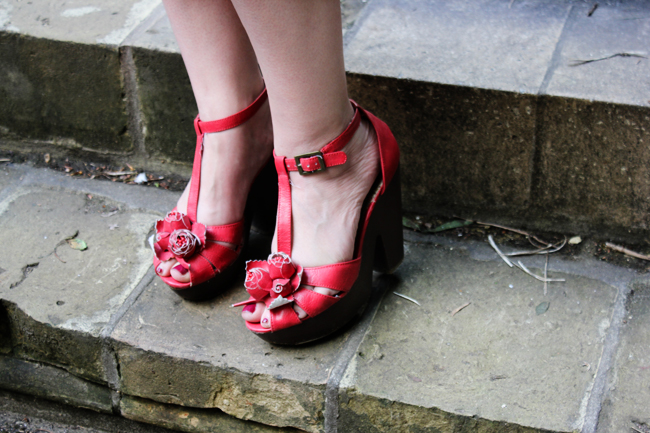 The vintage fair in question was held at the Plantation Gardens, otherwise known as the Secret Garden. It was created in the late 1800s by Henry Trevor who spent 40 years transforming an old chalk quarry into a gorgeous Gothic Victorian garden with meandering paths and a huge gothic fountain.
After WWII the site was abandoned and fell into disrepair. No one really knew what was there until in the 1980s part of the road outside collapsed and a bus fell into it. The site was rediscovered and restoration started by the Plantation Gardens trust. Now it's a wonderful place to have picnics, and they hold open air jazz and swing evenings during the summer which are beautiful if the weather stays nice. We often go for picnics in the winter with a flask of chilli and another of mulled cider, and if you're lucky you'll have the place completely to yourself.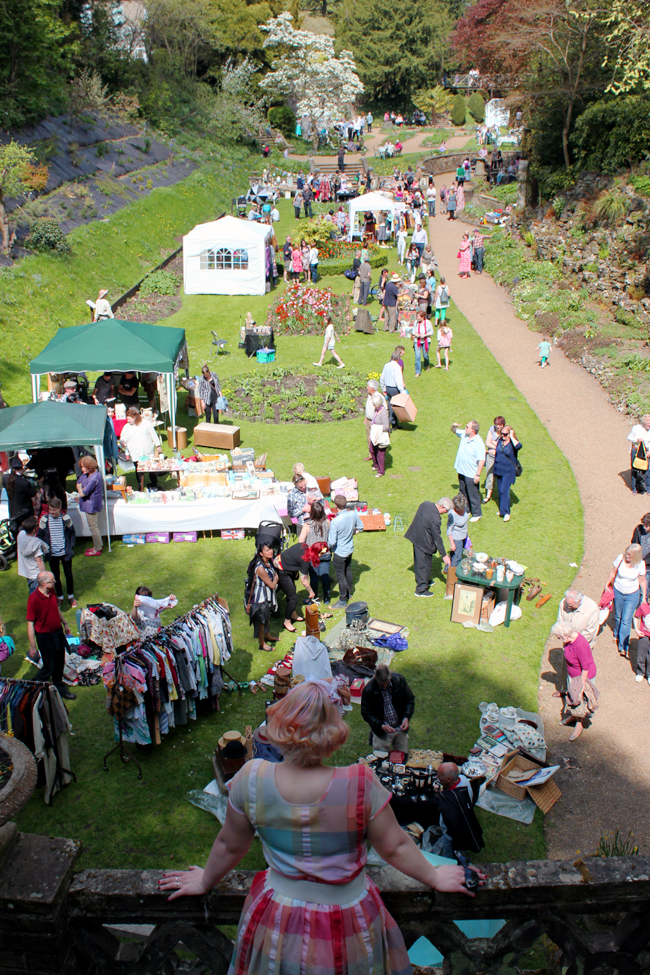 Have a lovely weekend!