3 days into Juneathon and I've decided to adapt my own rules slightly. Ok, I've decided to completely change my own rules, just because I can.
Yesterday I had the chance to go along to a Roller Derby try out session and learn how to skate. I say "had chance" it's a weekly rolling recruitment and practice session for my local team the Norfolk Brawds and some of my friends were going along last night. I didn't have time to run AND go skate, so in the end I decided skating was probably good exercise and went along to that instead.
Let be clear, the last time I was in any pair of skates at all was around 1999 when I had a pair of inline skates for Christmas, a short lived craze and I went out a couple of times, for about a month or two, and now I don't know where they are. Probably my Mum sold them. The last time I wore quad roller skates I was about 8 and I think they were the sort that you velcro on over your trainers.
So I ummed and ahhed for about 3 hours over what to wear. I didn't want to look too keen or professional, or like I'd never seen Roller Derby before. I don't own shorts and felt uncomfortable in leggings and a short top. Eventually I settled on a pair of Nike running capris teamed with a long black and white striped t shirt that covered my bum a bit.
Then I headed off to Funky's in Norwich with a set of discounted No Fear skateboarding pads. Signed my life away on a waiver form and strapped on a pair of hired skates.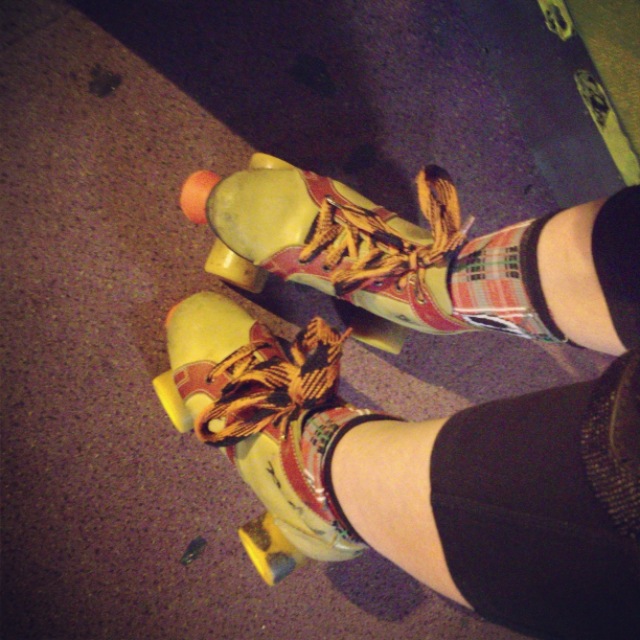 Well, it's certainly exercise! I was there for 2 hours in total, and managed not to fall on my bum, in fact I was quite surprised I managed to stay upright considering how long it's been since I was on wheels!
It also definitely uses some different muscles to running, and this morning I have bruises on my knees (In need of better pads!) and a slight ache on the inside and outside of my thighs.
If you've ever considered giving Roller Derby a go then I highly recommend it! It's great fun and good exercise. That's me on the left there. I am supposed to be on my knees, it's fine.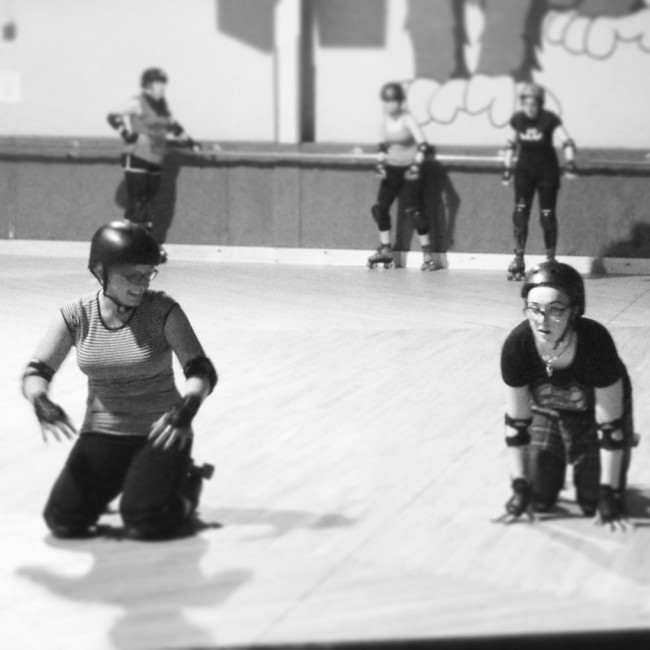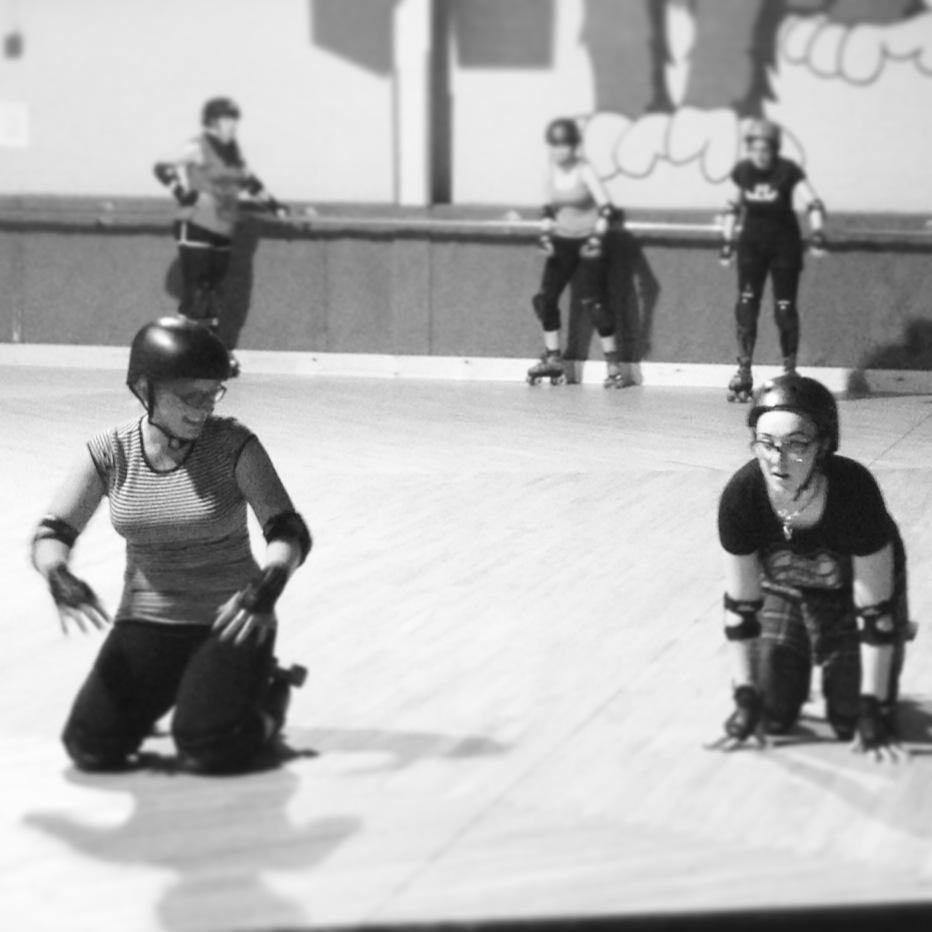 So I didn't run, but I did exercise. I might even swap one of my runs for a swim this week too. Haven't done that for years either, and if I had a bike I might ride one of those too. This mixing it up thing is kinda fun, and also allows me to ignore the fact I have a half marathon to run in 6 months and have so far never run more that 6.5 miles……