So, like I've said before, I don't do New Years Resolutions. It's a fact that only 8% of people manage to keep their New Years Resolutions and setting yourself unrealistic goals is a sure fire way to end up miserable, and worse off than before you set them!
Of course, having said that, there's nothing wrong with setting yourself goals and targets for the year ahead. I'll be sharing some more of mine later in the month, but I've also decided to take the LivLife pledge! LivLife are a bread brand that contains 50% less carbs than regular bread. This is interesting for me as one of my goals for the year is to eat less carbs, particularly in refined forms like bread and pizza, as it seems to disagree with me and cause a flare up of my IBS. I've also seen diabetics who are trying to cut down on carbs suggesting this is a great product as well.
To take the LivLifePledge LivLife are asking you to make a pledge for something you CAN do for the year ahead. Something positive, whether it's go travelling, learn to dance, or just drink more water, it's a positive step, not a punishment.
So, my #livlifepledge for 2014 is to eat better. Just that, simple. I travel a fair bit and the food I eat isn't always as nutritious as it could be, so I want to eat better as much as I can. I don't even necessarily mean healthier, I mean eating quality, nutritious food whenever I can instead of empty convenience junk.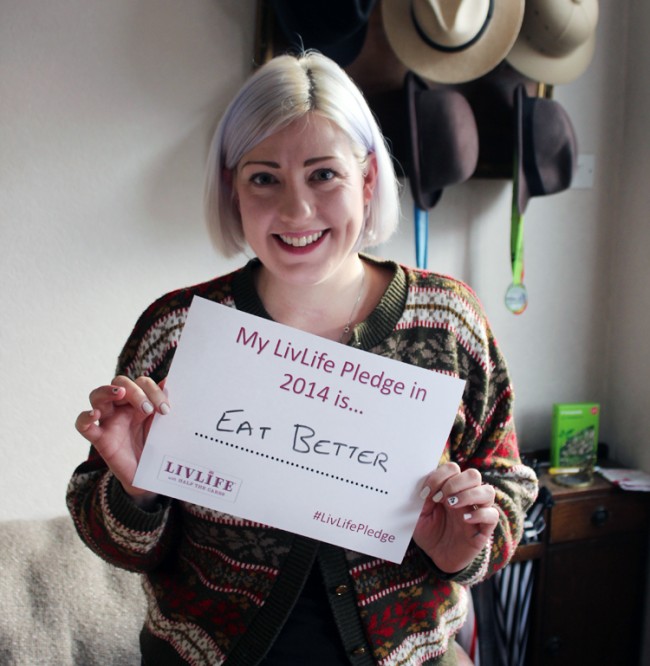 If you'd like to make your own LivLife pledge for 2014 then you should be able to download a template here. Just print it out, fill in your pledge, take a photo and share it on the LivLife Facebook page with the hashtag #MyLivLifePledge.
If you fancy trying the half carb bread it's available in selected Waitrose, Morrisons & Ocado stores across the country with an RRP of £1.99.
So, what's you LivLife Pledge?