Guess where I am?
Ok, so the title sort of gave that away. I'm in
VEGAS BABY!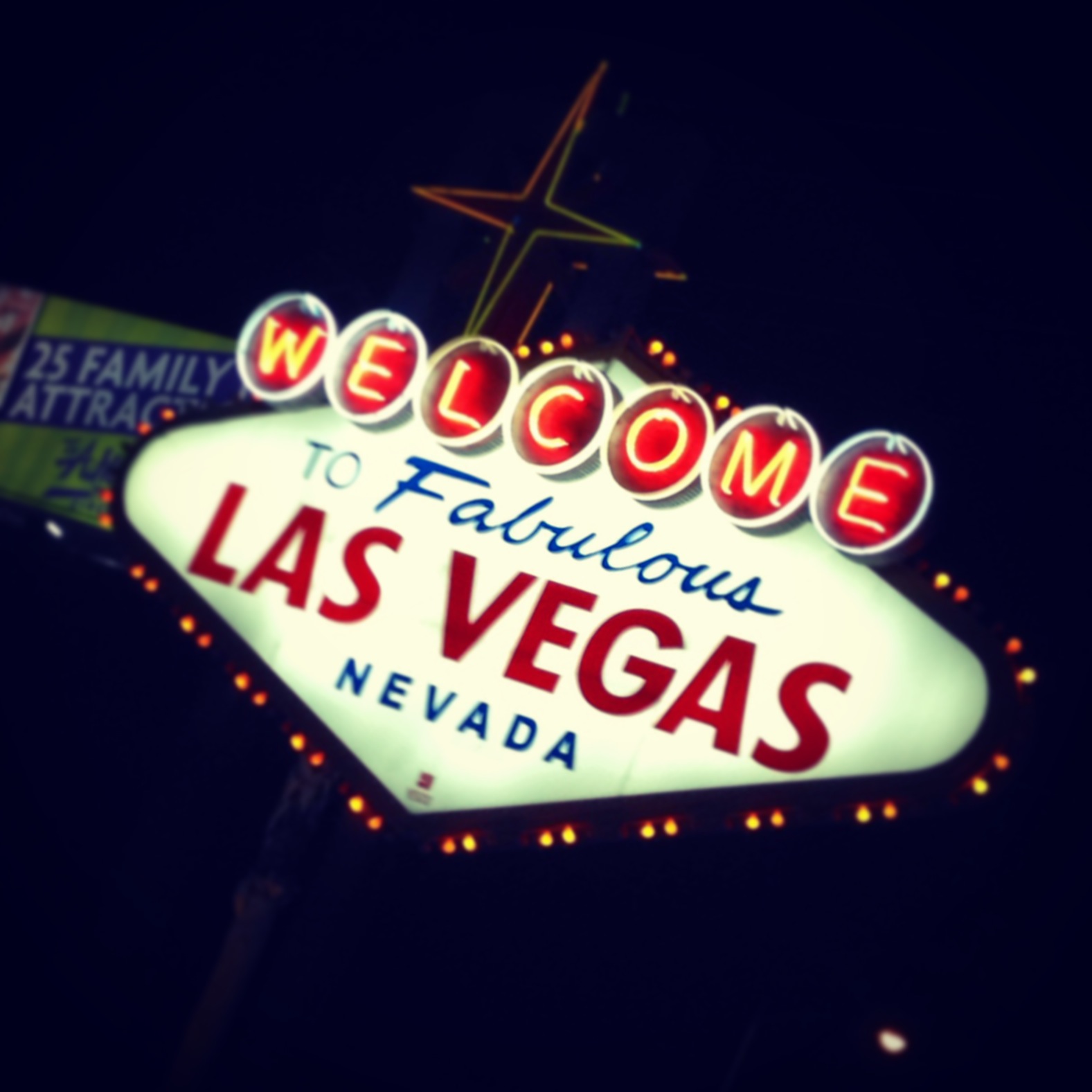 I hadn't mentioned it before as honestly, I didn't truly believe it would happen, even once I was actually on the plane!
There was no post yesterday as I was on an epic 21 hour trip that included a stop off in Minneapolis, which you may have seen on the news for having MENTAL weather (it was very cold) the baggage handlers were wearing balaclavas and ski goggles. Brrrr.
This is my first ever long haul trip, and my first trip to the US (except my Parents took me to Disneyland when I was 18 months old, oh yeah, that was for me.)
All I've done so far is had a bit of a drive around when I was collected from the airport, when I took the above photo then arrived tired and grumpy at my hotel, The Mirage.
I looked out the window, saw a view of a roof and tried to order room service, was told there was a 75 minute wait so just went straight to bed, tired, grumpy and hungry.
This morning it turns out my view is actually of some amazing deserty rock things, and after a bit of sleep I'm already to go and explore Vegas!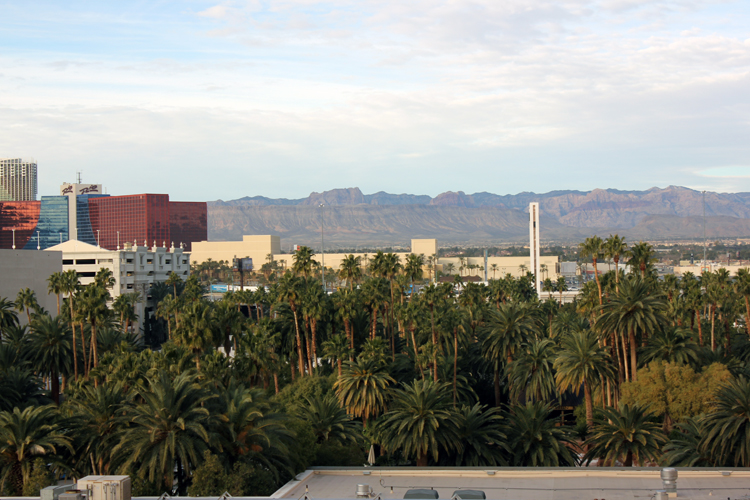 I'm here as a Lenovo Insider, to attend the CES Consumer Electronics exhibition, so I'm hoping to see some pretty cool things over the next couple of days. So far my overall impressions are "big" and "bright", oh, and "mental"
Have a nice day!