It's rainy, dreary, grey and windy.
Welcome to Monday. And Saturday and Sunday for that matter. On Saturday I decided grey and dreary needed perking up and the only was to pretend I was on holiday in Mexico for an hour. I got this dress in September last year, and it only got one outing before it was too cold for it, so I decided to see if it could be wintered up a bit with a cardigan and tights. Turns out it can!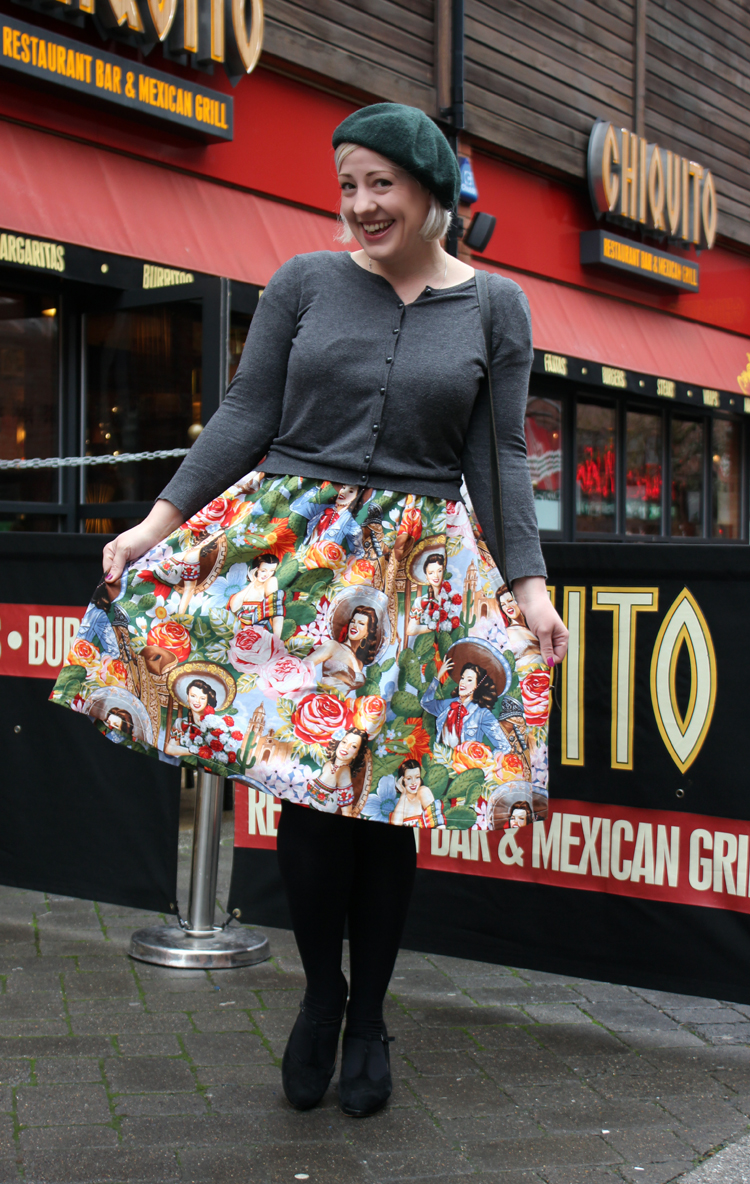 ♥ Beret – ebay ♥ Cardigan – Marks & Spencer ♥ Dress – Elisabeth Mary Smith* ♥ Shoes – Clarks*♥
Last week I got sent a voucher for breakfast at Chiquitos, so it seemed an ideal theming opportunity, and we all know how fond I am of them. I didn't even know Chiquitos did breakfast, but apparently they do, and a very tasty breakfast it was too. I opted for the most Mexican one, to match my dress, naturally. Eggs and beans and tortillas. Apparently it's Farmhouse Breakfast Week, which is why the voucher dropped through my door. Honestly, seeing it was 11:30 when I turned up I'm probably pushing the limits of "breakfast", but it was very nice.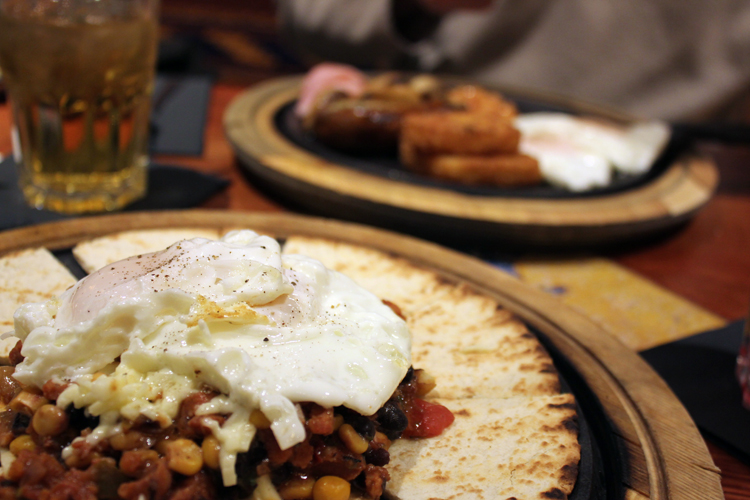 Unfortunately spending 45 minutes in fake Mexico had no impact on the weather and it just got worse throughout the day. So in the evening I took a fake trip to Scotland for Burns night instead, which was way more weather appropriate.
Tartan pyjamas and haggis for tea and a dram of whisky as a night cap. I know Burns Night has been and gone now, but there's a recipe for Haggis Wellington over on Lipstick, Lettuce and Lycra, plus you can find out how you can get free champagne!

How was your weekend? Did you do anything for Burns Night?
Related