This weekend the lovely Betsy Hatter got married!
Mr & Mrs Hatter had a beautiful wedding at a local venue out on the country called the Keeper and the Dell.
It's a beautiful place, but very rural, so normal wedding attire and high heels were very impractical. Ballet pumps were very much the order of the day for most of the female guests. I, however, decided that uneven ground, alcohol, sprained ankles and my own unbelievable klutziness sounded like a recipe for disaster. So for the first time since I was about 14 I wore DM boots to a wedding! 14 year old me couldn't be parted from her DM's for love nor money, so I think she would have appreciated the outfit, especially teamed with this amazing foxy print dress, it's by Hell Bunny and came from the very lovely Attitude Clothing.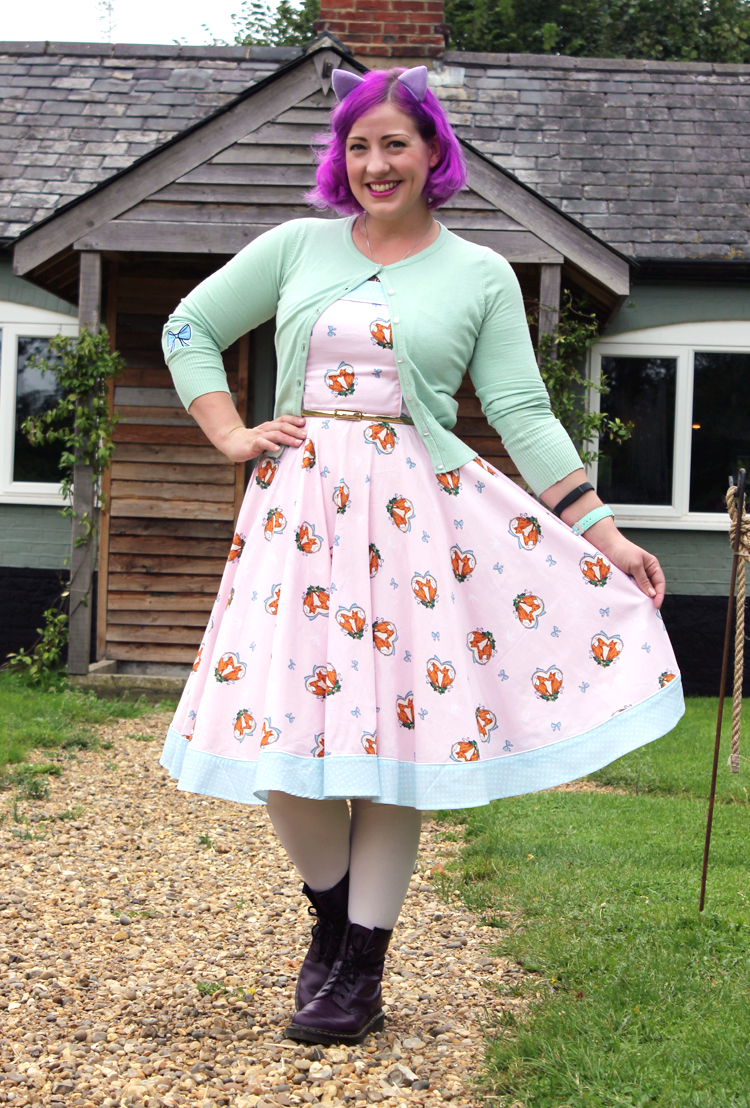 ♣ Dress & Cardigan c/o Hell Bunny @Attitude Clothing ♣ Ears – From Hyper Japan ♣
♣ Belt – Vintage ♣ Watch c/o Shore Projects ♣ Boots – Dr Marten ♣
The print on the dress is completely amazing, little kissing foxes, and I got the matching cardigan too, which sadly doesn't seem to be available on the website any more!
Teamed with my clip on ears I bought at Hyper Japan, I felt very, er, foxy….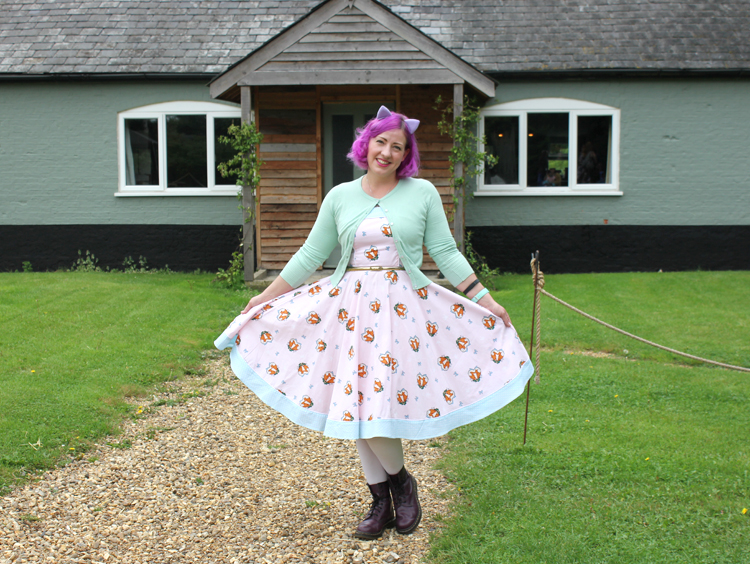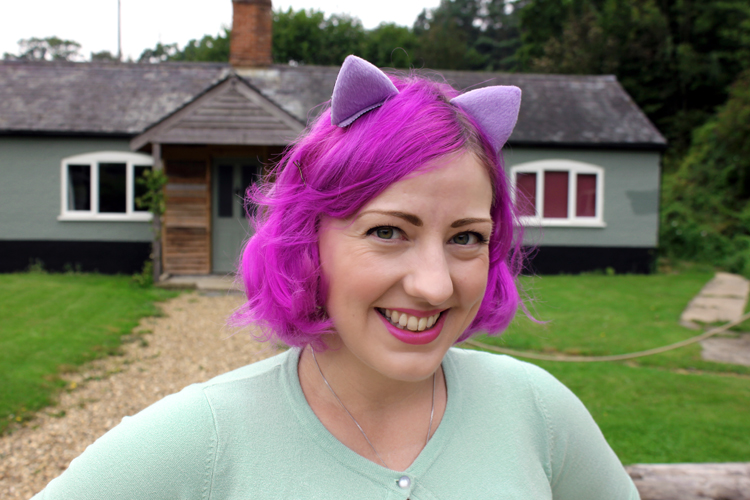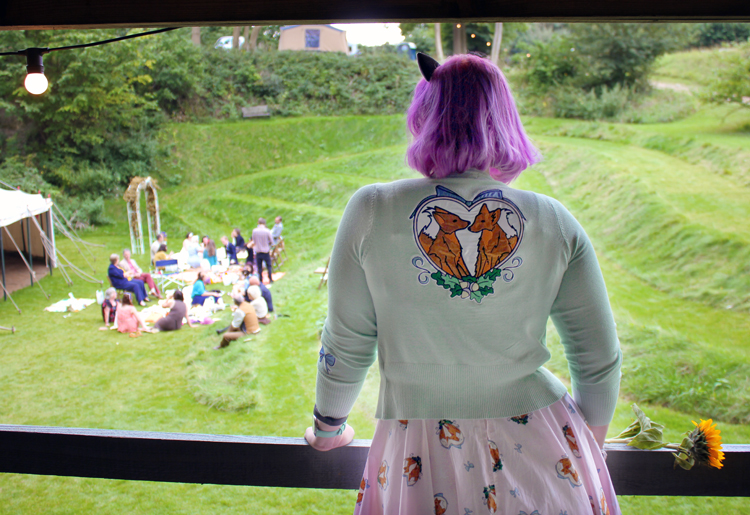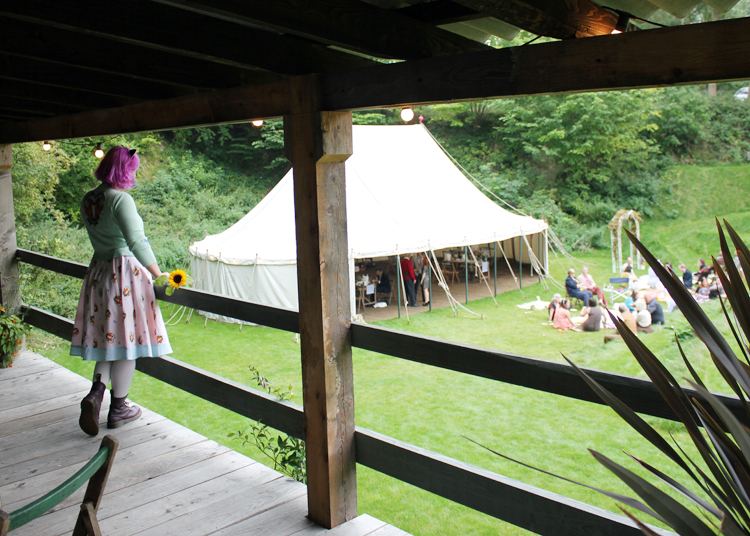 I also, conveniently, had been sent a watch by Shore Projects with a polka dot watch strap that matched the colours of the cardigan perfectly. It's like it was meant to be!
The watch has interchangeable straps as well, so I can match it up with future fancy outfits and drink mojitos out of jam jars lit by fairy lights!
In fact, I just noticed the roof of the cabin matches as well, I'm so co-ordinated.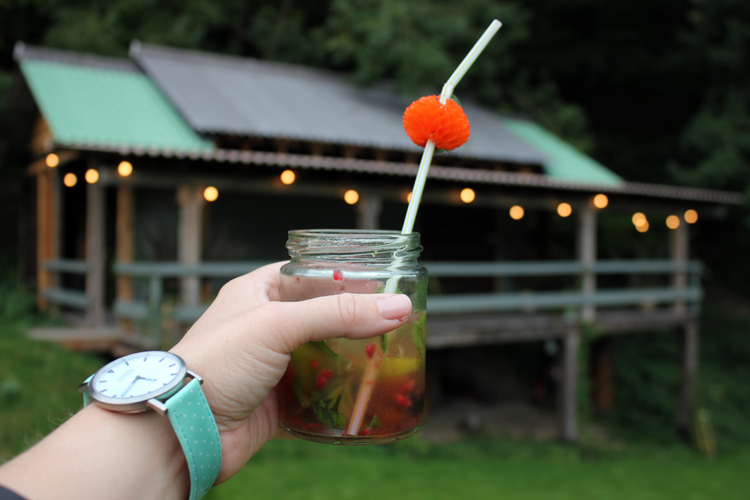 There was swingball, lawn games, a fire pit, cake and many, many beers were drunk.
It was a magical day, apart from my swingball injuries a bruise on my finger (which still fricking hurts!) and a smack in the face with a ball, which thankfully didn't cause any lasting damage. Swingball, it seems, is not my game.
I shall leave you, like I always do when I go to weddings and bore you with my outfit photos, with some photos from the wedding.
Take a peek, because Betsy Hatter wore the most amazing Irregular Choice Unicorn Shoes!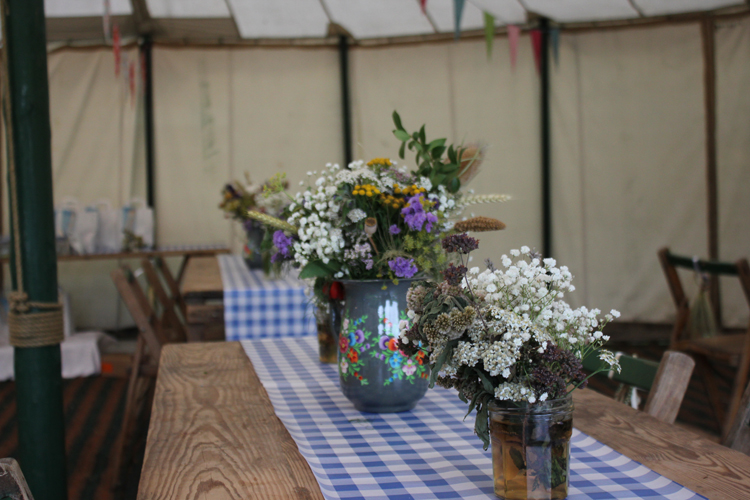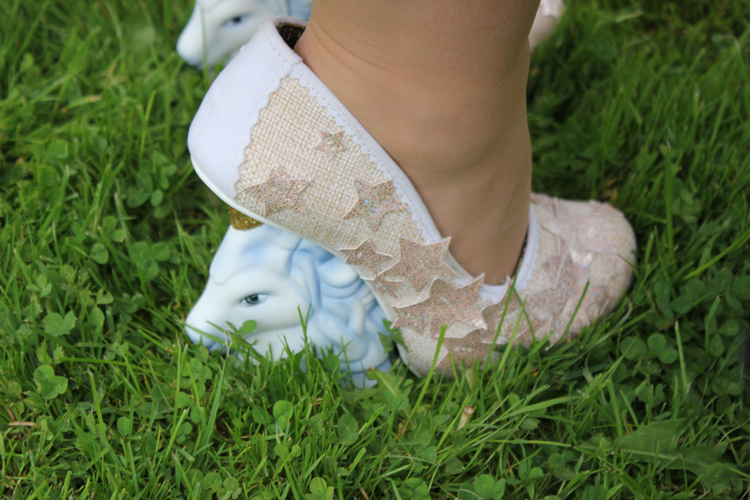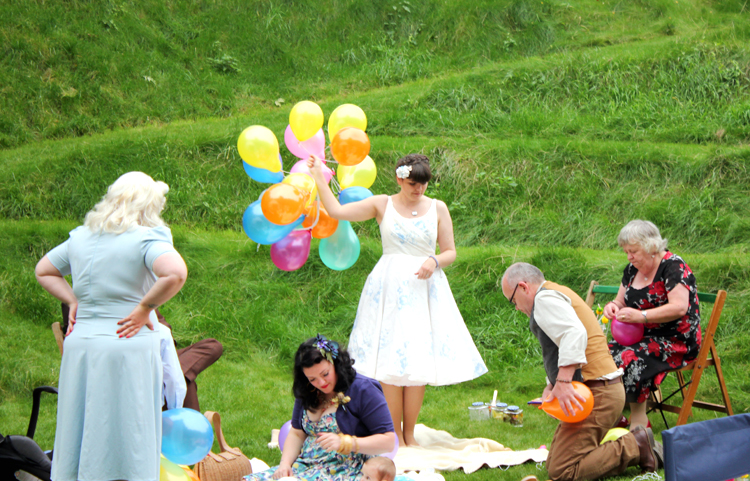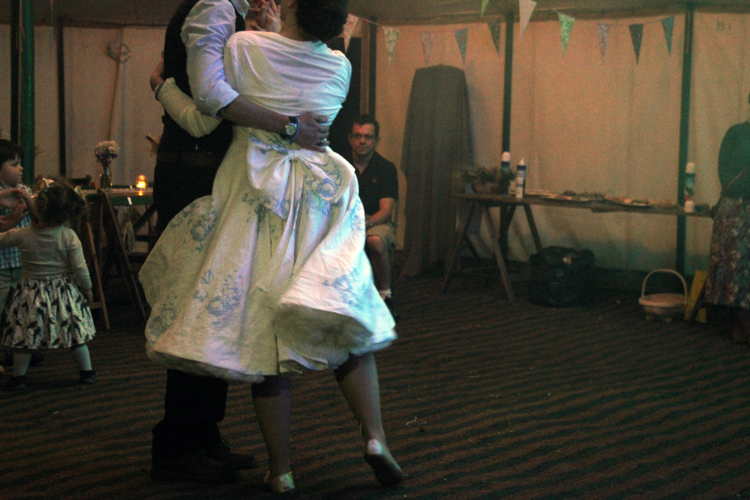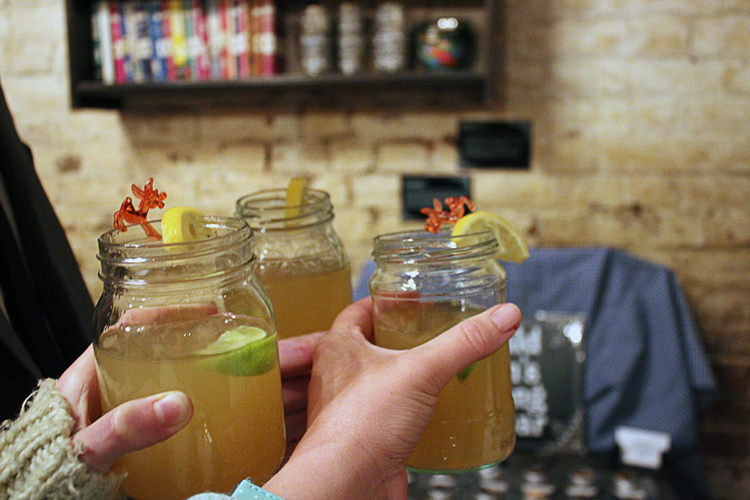 Congratulations Mr & Mrs Hatter!