It still seems horribly early to be talking about advent calendars.
But in reality there's only 25 days till you'll be opening that first door! Last years post on advent calendars was one of my most popular posts, and I've noticed it starting to pop up in my stats again, so that means people are out there looking for them!
I've also noticed that the market for advent calendars for grown ups has changed dramatically in the last few years and the really good ones are normally long sold out by mid November, so I thought now was the time to have a look at what's around!
This year, for a bit of a change, I've picked my top 10 advent calendars, with not a piece of chocolate in site.
 The Beer One
Great British Beer Advent Calendar £80
24 craft and festive ales to see you through December, plus "something special" in the trunk for Christmas Day!
The Nail Polish One
Ciate Mini Mani Manor Advent Calendar £49
Get it quick before it sells out as this one seems to be gone by mid November every year! Its got festive themed nail transfers, textured polishes and and exclusive full sized paint pot.
The Jewelery One
Charm Bracelet Advent Calendar £19.50
A cute retro looking music box design containing a charm bracelet and 23 charms to put on it over December.
There's no pictures of the charms, but I think this is such a gorgeous idea!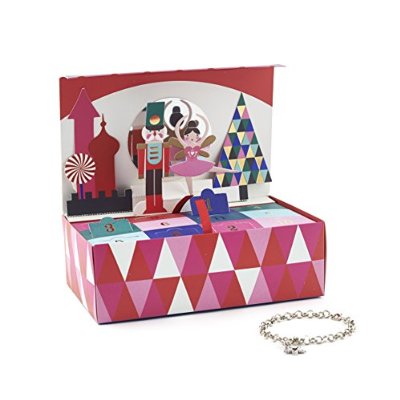 The Cognac One
Cognac Advent Calendar 2014 £149.95
A nice nightly nightcap in an advent calendar containing 24 different cognacs. There are also Gin and Whisky versions if cognac isn't your thing. I love the idea of this advent calendar, I'd love to finish each evening opening the door of my advent calendar and sipping my cognac or whisky in front of the fire.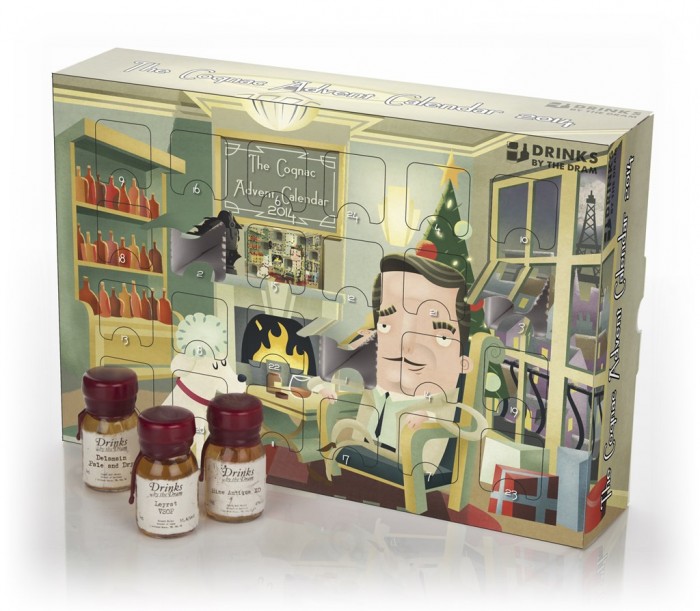 The Barbie One
Barbie Advent Calendar £17.99
Not technically for grown ups, but I know a few grown ups with a Barbie obsession who would love this. Barbie accessories, and a few for grown ups, every day till Christmas.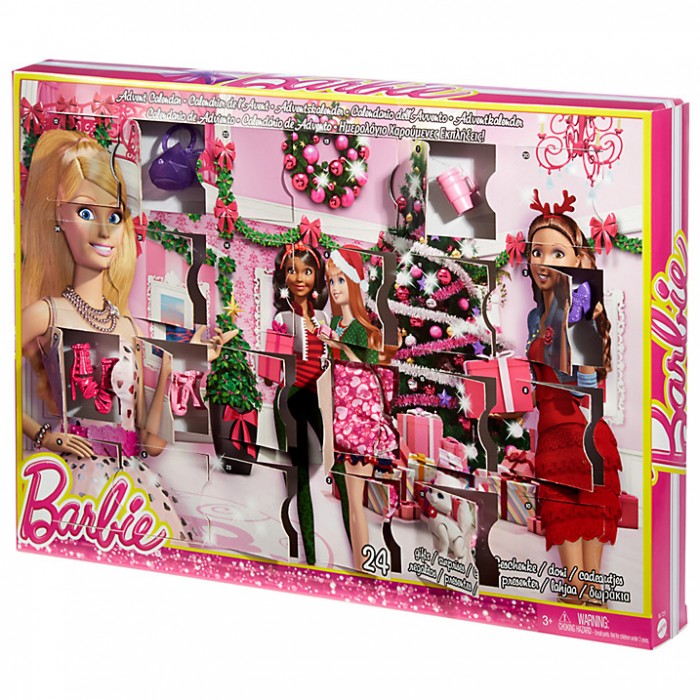 The Pampering One
Body Shop Beauty Advent Calendar £50
Stuffed with Body Shop body and face care products, fragrances and nail polishes so you can pamper yourself all through December. I think this one is a real treat and those mini sizes are ideal for travel as well.
The Chocolate Free One
Christmas Tree 3D Advent Calendar £17.95
A traditional chocolate free advent calendar, but in 3D it also doubles as a nice Christmas decoration that can stand on the mantelpiece or a table and looks beautifully traditional.
The Make Up One
Boots No 7 Beauty Calendar £35
I WANT THIS ONE!
It's another that's limited stock, and these always go fast! Containing best selling No7 Cosmetics and beauty products worth £135 and a beauty quote behind every door.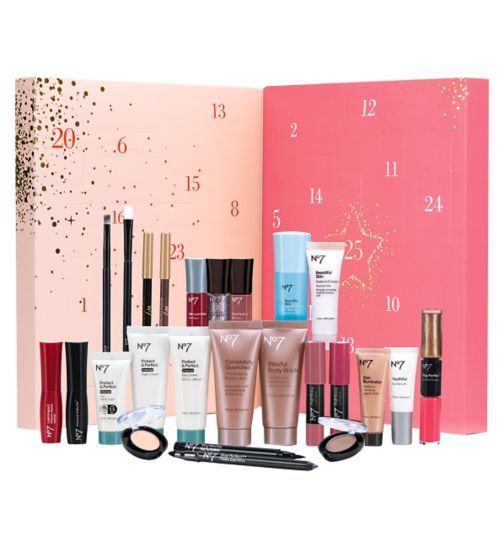 The Jelly Bean One
Jelly Belly Advent Calendar £15
Don't like chocolate but not averse to a sweet treat every day? Jelly Belly jelly beans are here for you with an advent calendar with 24 pyramid bags of Jelly Belly beans. I don't have a particularly sweet tooth, but if you, do then this is the one for you!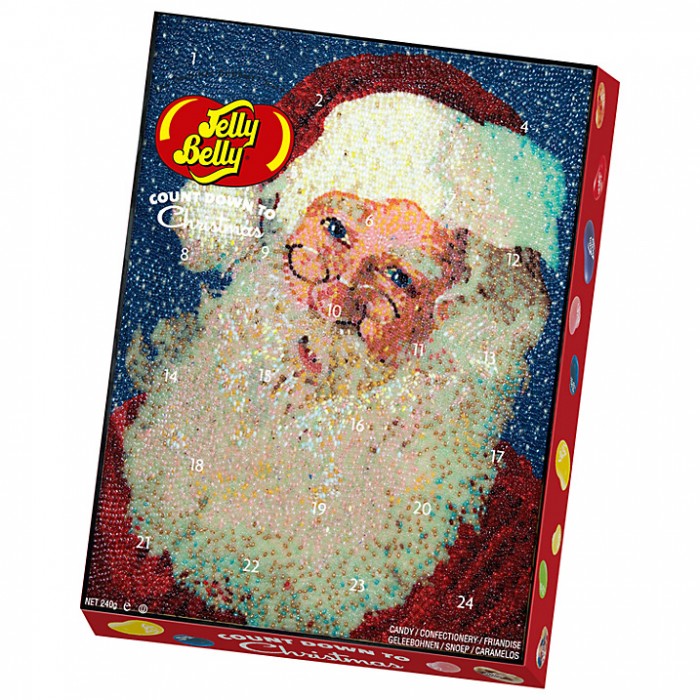 The Ridiculously Expensive One
Wedgewood Advent Calendar £1200
Only 3 of these are in existence apparently, so if you want one, you better be quick. Or maybe not, because at £1200 they may take a while to sell perhaps? The Wedgewood House is made in the UK and laser cut to look like a Georgian House with 24 windows, behind each window you'll find a Wedgwood blue and white Jasper ware porcelain ornament.