I've always been one of those people who likes to try the latest thing and one of things I love about blogging is that people send you samples of things to try. I've been astonishingly bad in the past at "reviewing" these things. I'm quite a wordy writer, so sometimes it's a little hard to drag a new smoothie or protein bar out into a full blog post, so I thought I might start doing little monthly round ups of some of the things I've tried and what I thought about them!
So, without further ado, here are a few products I've tried in November!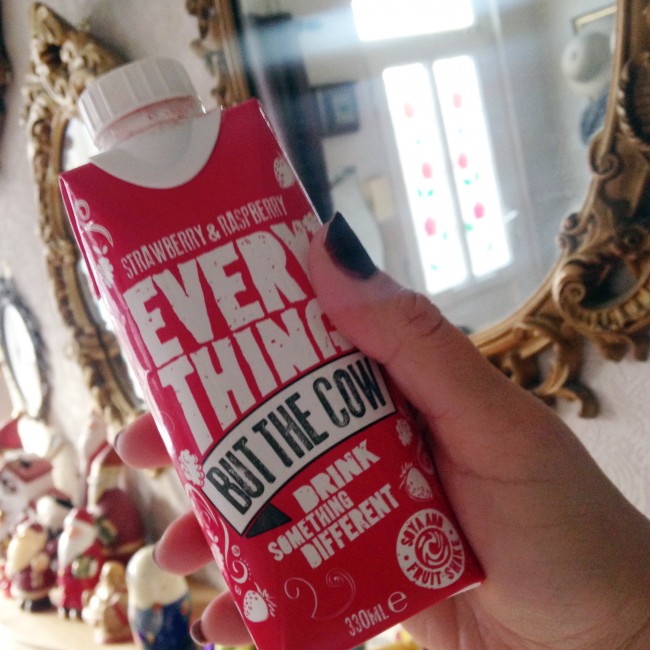 Protein shakes have traditionally been the preserve of weightlifters and body builders, but as the importance of protein for muscle repair becomes more widely known they are starting to slip into the mainstream and you can now buy them in the chiller cabinets in most supermarkets. Everything but the cow looks like it is marketed at a female market. It's dairy free, gluten free, completely natural and contains real fruit and honey. It uses soya protein rather than whey protein.
As a shake it tasted fine, but at only 7g of protein it doesn't really deliver the same volume of protein as many drinks do. I might have this as a snack and opt for something else after a hard workout.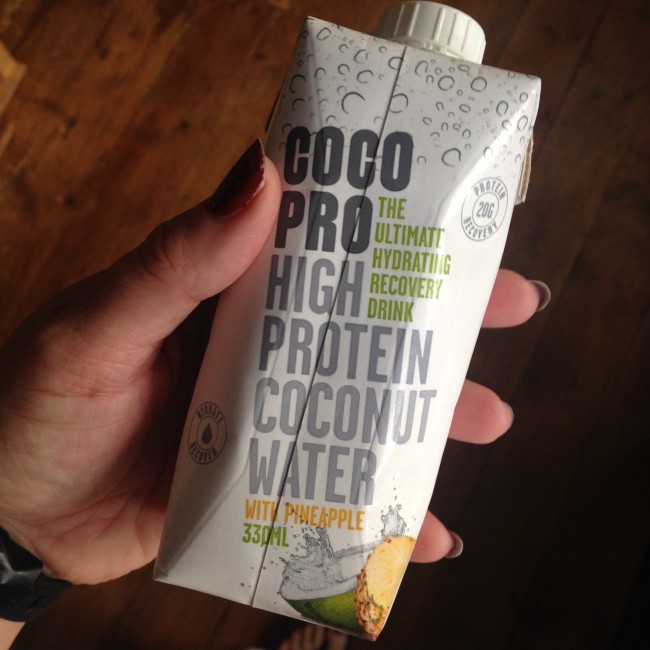 Coco Pro is a blend of 2 of exercise nutrition's current buzzwords. Coconut water; with all its exciting potassium and electrolytes; and whey protein. It contains no added sugar and comes in plain coconut and pineapple flavours, with around 20g of protein, making it great for after exercise.
I was really looking forward to this as I love coconut water! On first taste I found it a little confusing, as I was expecting coconut water, but it doesn't have the same texture at all, it's more like a regular protein shake and the coconut water is somewhat overwhelmed. Once I'd got used to it it was nice enough. It also contains concentrated grape juice and stevia as a sweetener, so as long as you're expecting a convenient protein drink with the added benefits of coconut water and your daily allowance of vitamin C it's a good choice!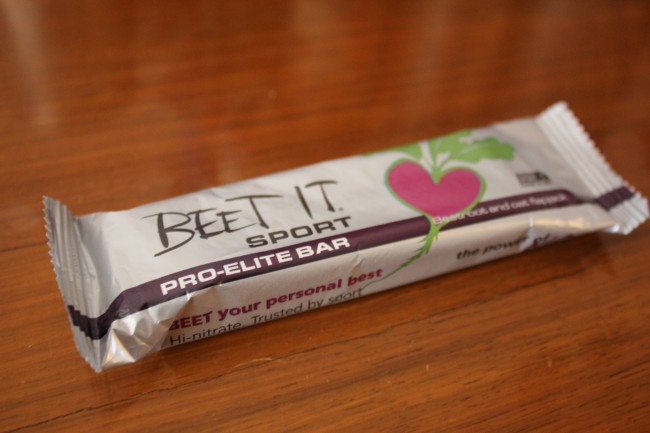 The Nitrates in beetroot are supposed to be really good for improving stamina, and in the past I have tried Beet It shots, but, well, they don't taste very nice! I was actually sent these over the summer, but obviously not doing any exercise because of my poorly ankle, so didn't get the chance to try them properly!
I can certainly say they taste MUCH better than the shots, and also contain oats which are good for slow release energy before exercise. I can't find the ingredients online, but I believe they also contain sugar and sunflower oil and other not so good things which makes them not so awesome.
I might eat these as they are convenient pre workout snacks for those days when there's a big gap between lunch and dinner and they make a better snack than the shots, but for the nitrate benefits I would probably stick with the shots!
Buy these by the box on amazon.
Litozin is a supplement that claims to help with the normal function of bones and cartilage and therefore keep your joints healthy. It's made from Rosehips and based on some research that showed a significant improvement in arthritis sufferers.
Personally I don't have arthritis and I didn't notice any significant difference in my own minor joint aches. I will say that taking 3 capsules a day was a bit of a pain, but a far easier option was to open the capsules and add them to a smoothie. If you don't have arthritis, these probably aren't worth it, if you do, they're worth a try.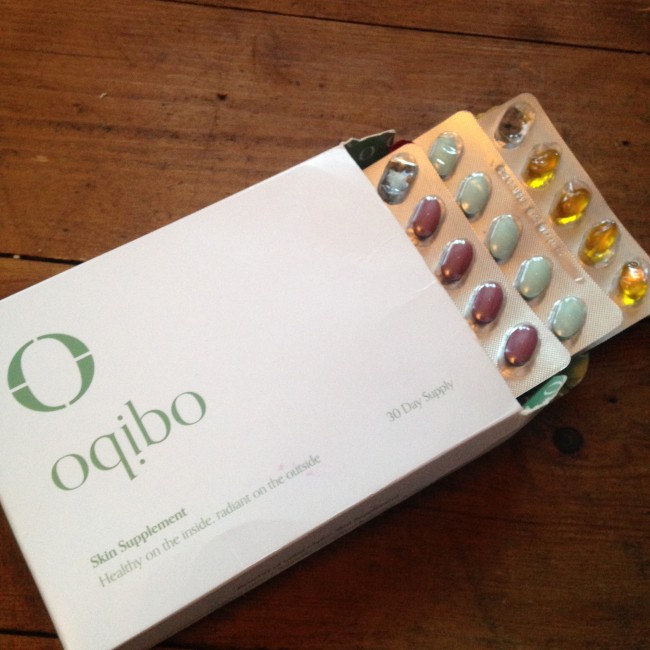 Oquibo are certainly one of the fanciest supplements I've tried, with 3 boxes for a 3 month supply arriving in a rather plush box. At £29.95 for a months supply they are somewhat expensive, but they certainly earn their money with the packaging!
I tried the supplements for about 6 weeks, and honestly didn't notice any difference in my skin or hair, so, fed up with taking 3 different tablets each morning. I stopped. A few weeks later I was coming to the end of a contraceptive injection and starting to get PMT like symptoms and someone advised me that vitamin B could help. I noticed there were large doses of vitamin B in the Oquibo supplements, so started taking them again, and found they really helped!
So, whilst I didn't notice any of the claimed appearance benefits, I did notice improvements in my energy levels and mental health while taking the supplement! Whether there is a cheaper way to obtain that benefit I couldn't tell you, but these were good!