I *should* have worn shades!
On Friday afternoon I was going out for lunch and as the weather was so beautifully bright and sunny I decided it was the perfect opportunity to wear that fabulous Boden dress I bought in TK Maxx over the Easter weekend. I also decided it was the perfect opportunity to pop outside and get Mr Chick to take a few outfit photos before I went out, so off we popped. Except I underestimated exactly HOW beautifully bright and sunny it was and didn't take sunglassses, so I am squinting like an idiot in all the photos!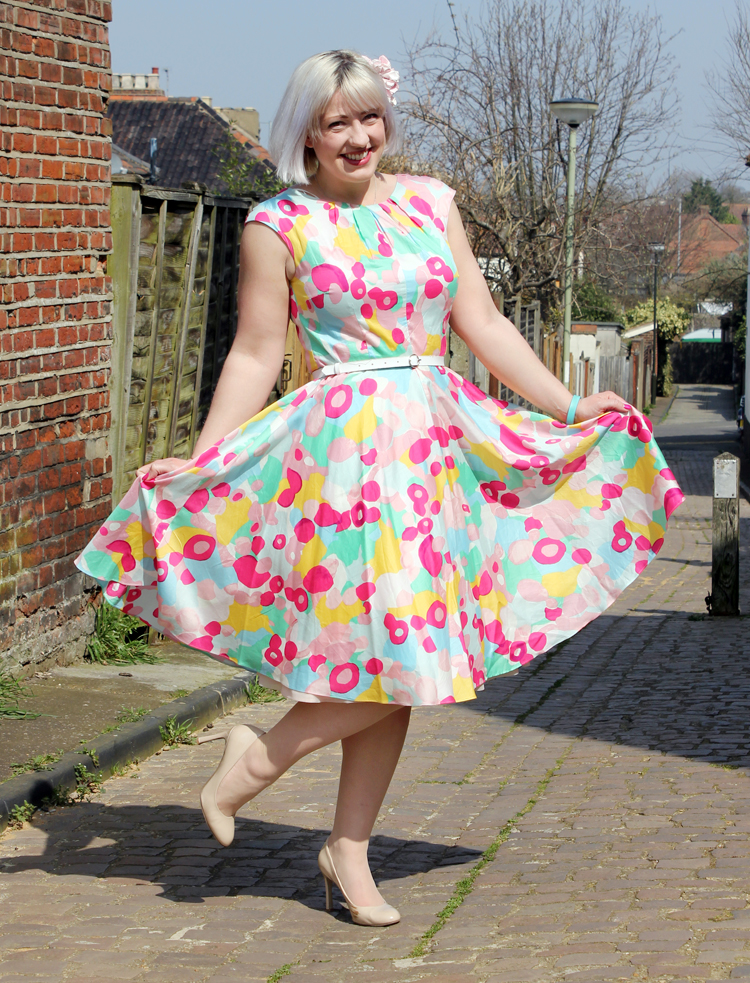 I did look to try and find the dress online somewhere for you, but I couldn't see it, it's worth popping into a TK Maxx for a look though! They had a few Boden styles in when I went and I got a bit excited!
I also bought a ridiculous pair of peep toe shoe boots and I'm not actually sure why now. I tried them on in front of the mirror and felt a bit tall, and just a bit sexy in the stupid spiky heels, but now I'm wondering when on earth I am going to wear them, and what on earth I am going to wear them with. The heels on the shoes I am wearing in these pictures might look high and spindly, but they are NOTHING compared to the heels on the new shoe boots and I may well break an ankle.
I will experiment with them, but the dress, at least, is a total bright and summery win.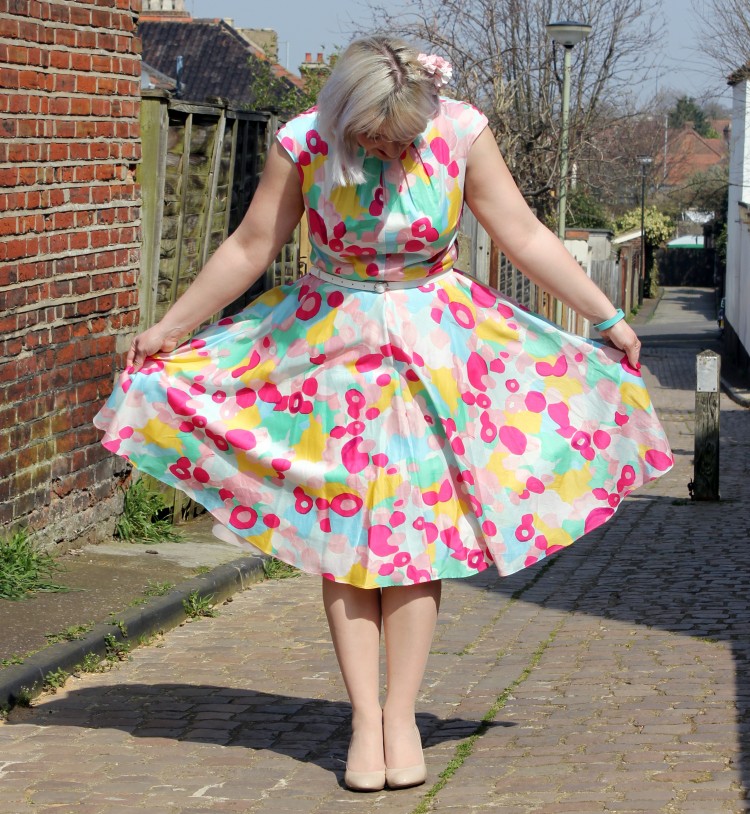 I wore the dress with these heels from Nine West, a vintage belt and a Betsy Hatter origami hair flower.
Nude heels (and I am aware that phrase may bring me up in some unsavoury Google searches) are a thing I was probably the last person in the world to realise were useful. They're the sort of thing that fashion magazines are always waffling on about while I raise an uninterested eyebrow and buy shoes in black, red, brown, snakeskin, shocking pink, purple and whatever other colour I fancy and then never have any shoes to wear that match my clothes.
Then last year I bought this pair just because I liked the style, without even considering they might be the ubiquitous "nude heel" and then suddenly I realised I could wear them with anything and they were actually, a wardrobe staple, in a way that wibbly heeled peep toe shoe boots never will be, no matter how hard I try and convince myself.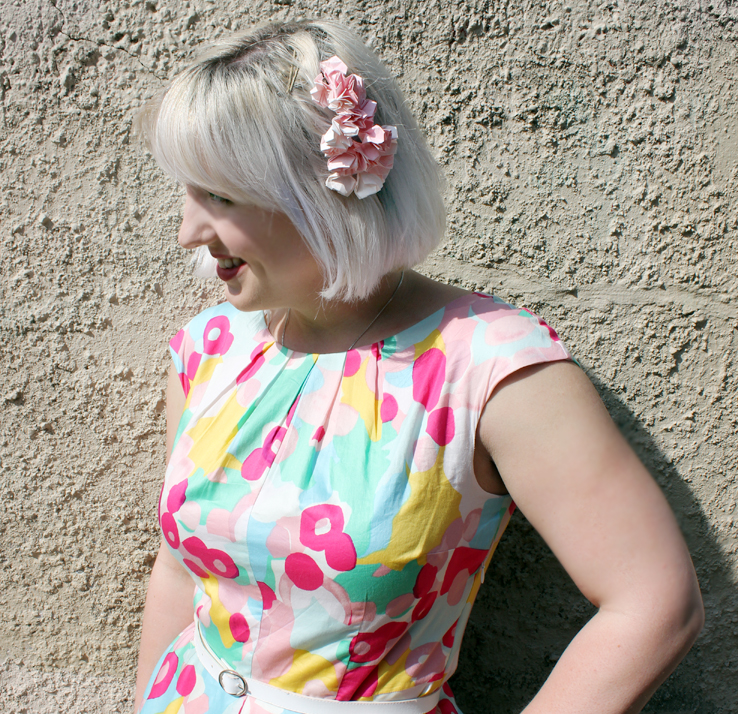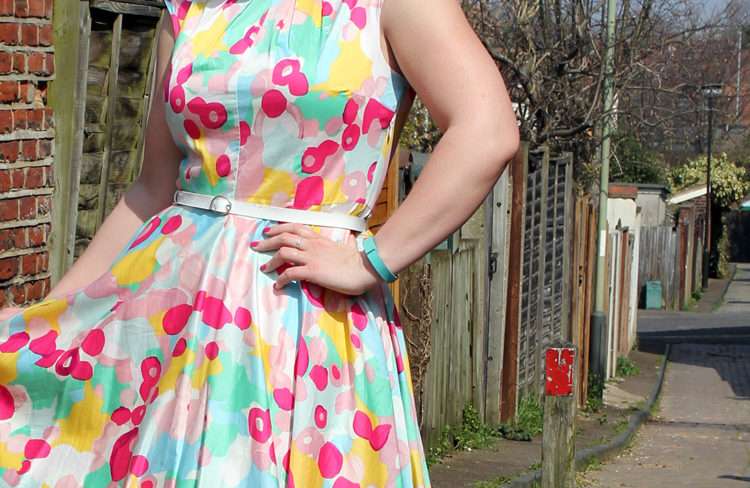 ♥ Dress- Boden via TK Maxx ♥ Belt – Vintage ♥
♥ Shoes- Nine West ♥ Origami Hair Flower – Betsy Hatter ♥