You don't even want to know how many cocktails I've drunk since Saturday.
No really, you don't.
Oh ok, it's somewhere in the region of 25 Cocktails, it feels like more than it looks. Yesterday we decided to a bit of lunch time/late afternoon cocktail sampling so that we could spend the evening at home for once, and headed out about 2pm.
On Monday I appeared on local channel Mustard TV, it was pre recorded and my episode aired last night. I looked fractionally less like a troll doll/potato than I did in last years episode, but I'm still not sure TV is my medium. If you fancy watching it will be up on Catch Up soon, I'm in Part 2 I think.
Appearing on TV requires heels, even if it's a local channel and all you'll be doing is sitting on a sofa and your feet won't even be visible, because, well just because ok. So having shredded my feet on Monday trekking round the city in heels I decided that Tuesday afternoon cocktails required dressing down.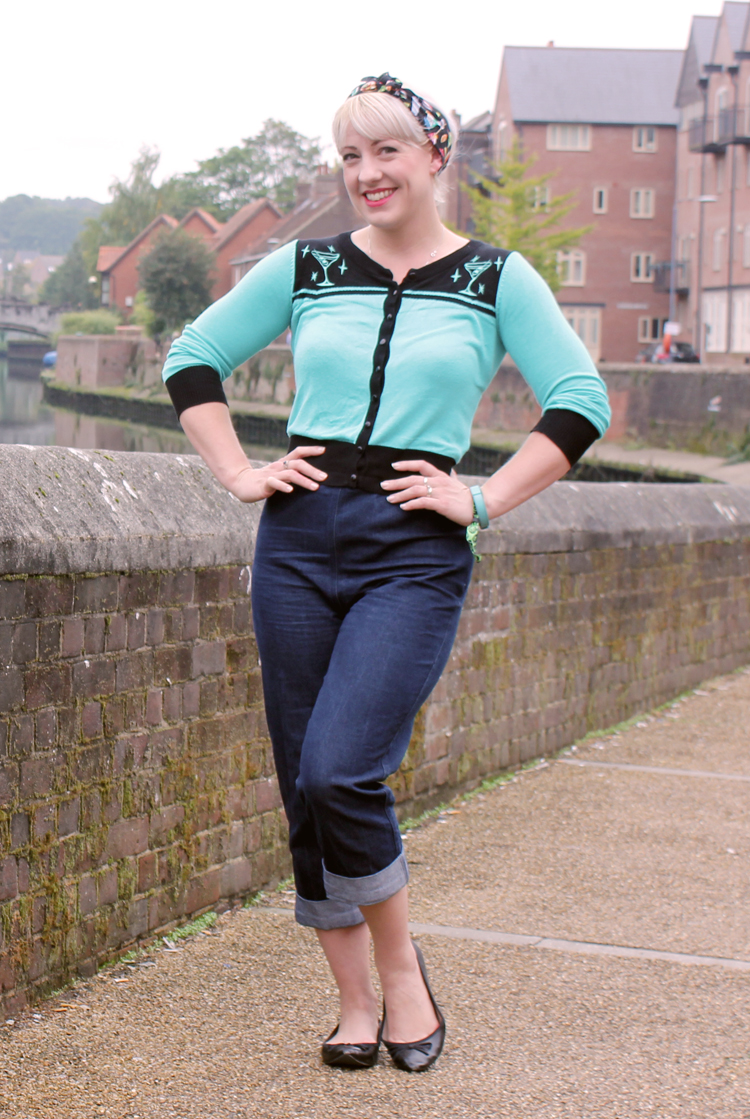 This is my version of dressing down. It involves denim, so it might as well be work overalls as far as I'm concerned, even if they are a pair of Collectif capris. It also involved flat shoes and I find it very difficult to feel dressed up in flat shoes.
There's also a head scarf printed with cocktails from Bad Kitty and a Cocktail cardigan from Voodoo Vixen because this week I have to wear all my clothes with cocktails on them over and over again.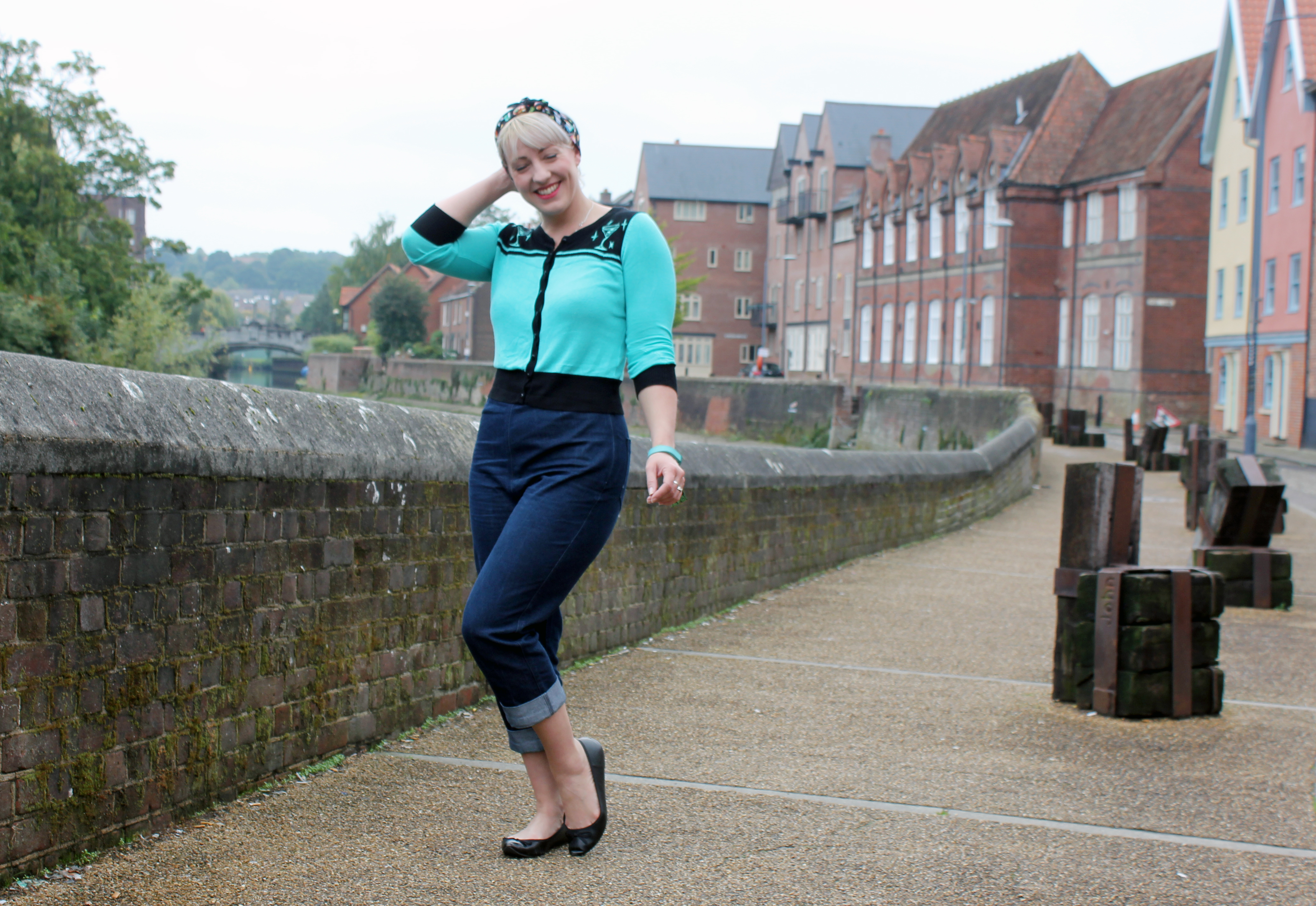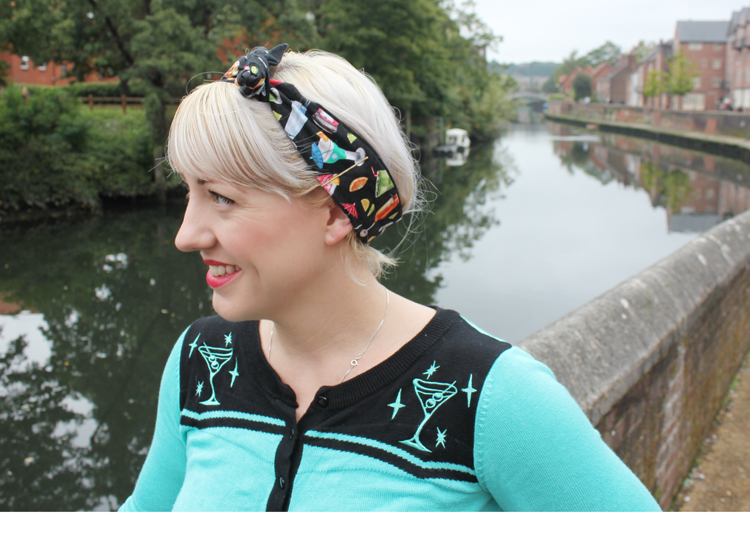 One of the hardest things about Cocktail Week, apart from the fact that drinking this many cocktails really DOES get pretty tiring after a while. Is having sensible conversations with sober bar owners after you've already been around and sampled 5 other cocktails. Hic. I'm wondering how big Norwich Cocktail Week will need to be before we have to stop visiting and instagramming the cocktails in all the bars? Or maybe we'll have to hire a team of roving cocktail instagrammers, all with a set "round" of bars they'll need to visit? London has about 275 bars involved in its cocktail week, I'm not sure there ARE that many bars in Norwich, but if there were I might have to draw the line at drinking a cocktail in each one.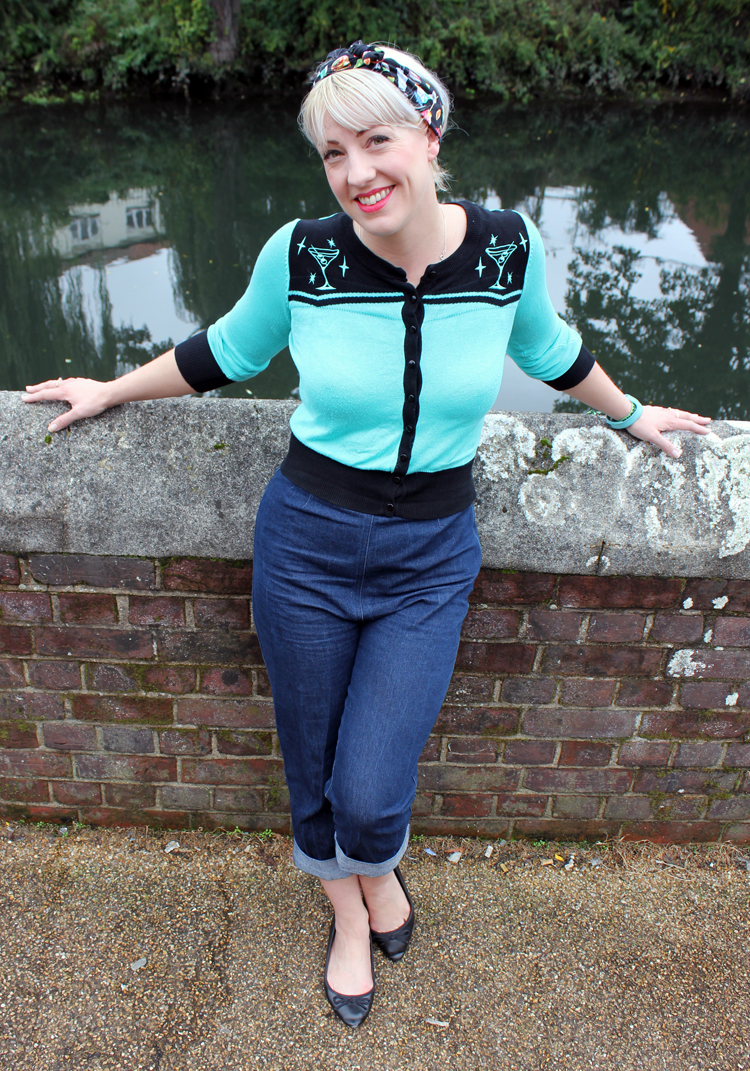 ♠ Cardigan – Voodoo Vixen ♠ Capris – Collectif* ♠
♠ Head scarf – Bad Kitty ♠ Shoes – Dorothy Perkins ♠
Tonight I will be judging a Cocktail making competition. Which I'm hoping only involves going "Yum, that's delicious!" as after 25 cocktails I'm losing the ability to judge! Still, there will be 2 other people on the judging panel who will hopefully have more actual knowledge, and possibly still some taste buds and liver function remaining!
Just in case you need a visual reference for all those cocktails, here's my week so far!
Cheers!