I thought I would have to start this post with a disclaimer about how I had a coat.
But actually I didn't have a coat, and it wasn't actually that cold. After 3 days in freezing York at the start of this week, Norwich feels positively balmy right now, but I was only outside for a few minutes in this get up before I got back in the car.
So instead of the "I had a coat" disclaimer, I will instead be starting with an "I don't normally wear furry hats with evening dresses" disclaimer. Dolly & Dotty are a new repro brand that I worked with over the Summer, and they offered me one of their party frocks for Christmas, plus a £50 voucher for the Advent Giveaway.
When I got the dress I immediately wanted to wear it as a completely monochrome outfit rather than adding coloured accessories. While I was playing dress up, because yes, that's my job, I spotted my Helen Moore faux fur hat at the back of my wardrobe where it has languished all Summer and had a terrible urge to do a sort of Winter pin up sort of thing. So I just did, ok.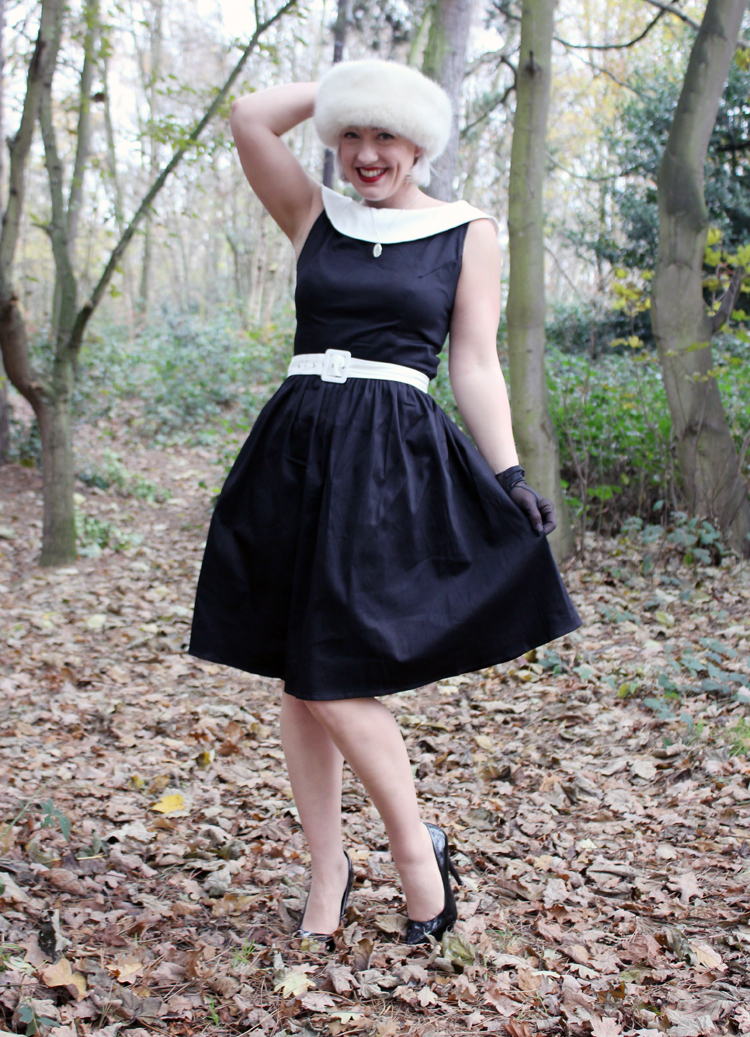 I absolutely love the black and white with just red lipstick to add a bit of colour, it's so dramatic. This particular dress is called Cindy.  It costs £29.99 and comes in 8 different colours, including black with a hot pink collar, and an amazing green that I ummed and ahhed over for ages before picking this one. It has a boat neck collar at the front, but at the back it dips down into a deep v that's just the right height not to show your bra strap!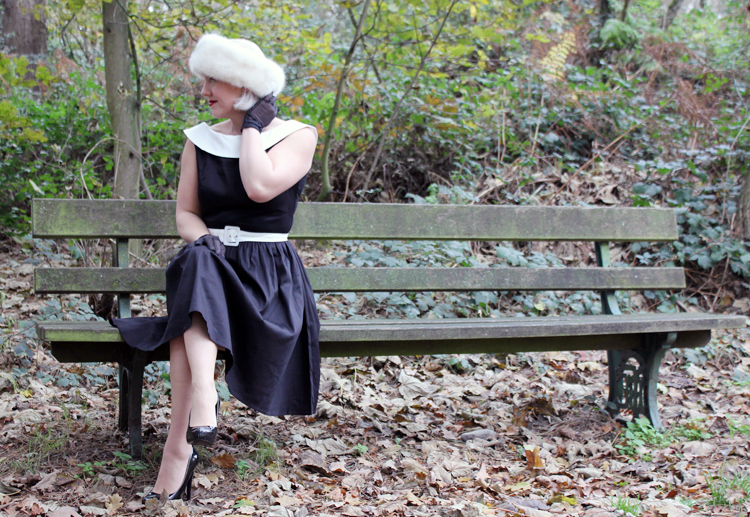 Frankly if I had my way this is how I would dress for the entire of December. Faux fur hats and party frocks, but unfortunately I don't have my way and I have to do things like wear shoes I can walk in and apparently it's not appropriate to go to the gym in sequins. Still, December does contain more opportunities for nice outfits than most other months of the year. It's the time of year when even if you are just going to the pub for a perfectly normal evening you can get away with wearing something a bit fancier, because it's CHRISTMAS! Though I still think a faux fur hat, evening gloves and bare arms might be a bit too much for most of my regular haunts to cope with.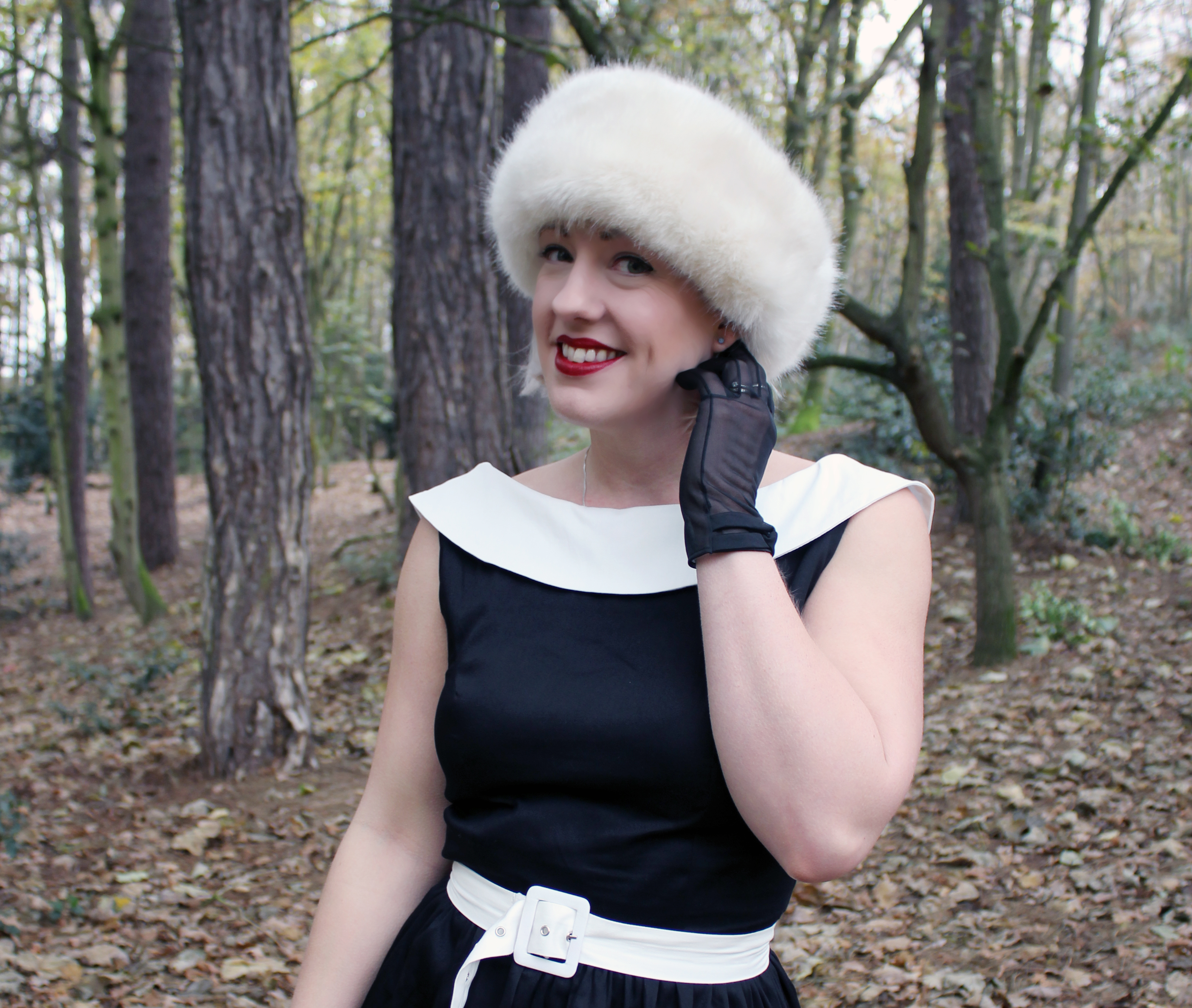 If you want a chance to win a £50 voucher to spend at Dolly & Dotty, then pop over to the Advent Giveaway and open door 4!
♦ Dress c/o Dolly & Dotty ♦ Hat – Helen Moore* ♦
♦Shoes – Faith ♦ Gloves – Vintage ♦
Related