Well, I'm half way through the 12 days of Christmas Outfits, and trust me, I'm not yet running short of Christmas themed clothing, which is kind of disturbing.
Todays outfit is what I am planning to wear to a Christmas party tonight, though I reserve the right to change my mind and wear something with less boob on show or with lower heels in case I want to hurl myself around inappropriately on the dance floor.
For day 6 of my challenge I have chosen a simple red dress, this one is the Ascot Swing Dress from the Pretty Dress Co. (Dammit, in the process of finding that link I have added 2 dresses and a coat to my "I must have it now or I'll die" list)
What I have then done is pile Christmas accessories on top of the aforementioned simple red dress, and where Christmas accessories don't exist I have supplemented gold.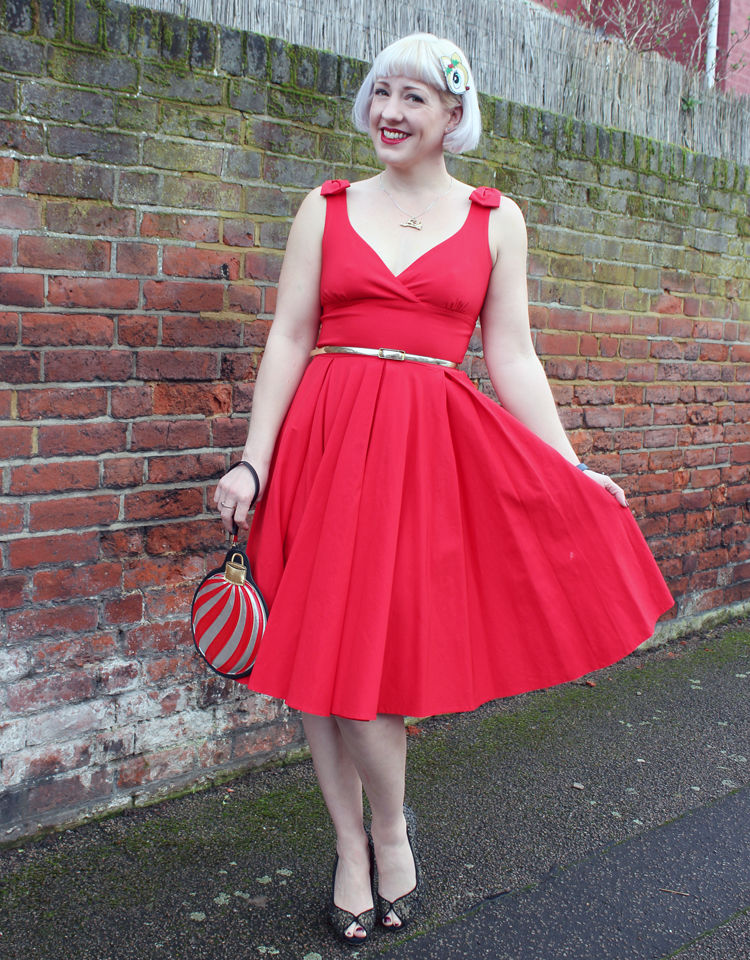 So, here we have a gold belt and gold sequin shoes, so far so good.
We also have a bauble clutch, a deer and holly hair clip that I bought from Cassy Fry on DePop and a necklace that I made from a Christmas ornament many years ago, actually in 2008, I just checked, blimey! Still, despite the excessive festive accessorising I think the overall effect still comes off quite classy, as Christmas outfits go.
And as a bonus todays photos are NOT in front of my fireplace.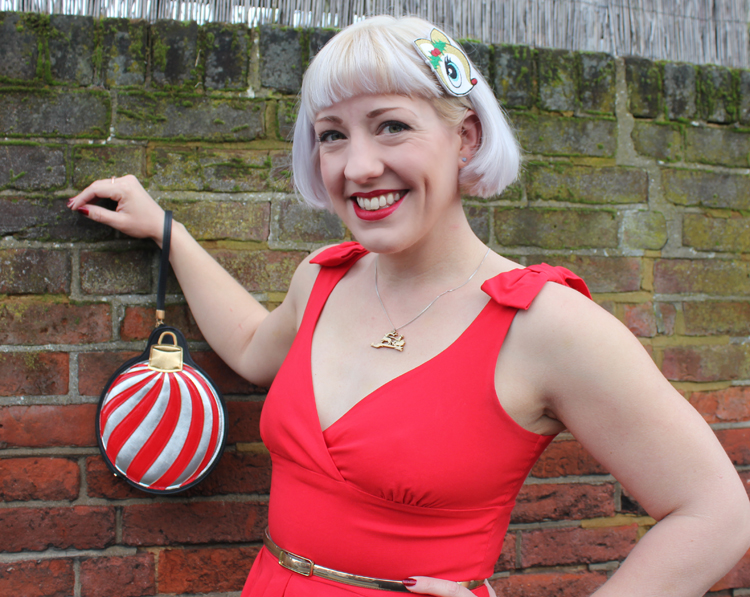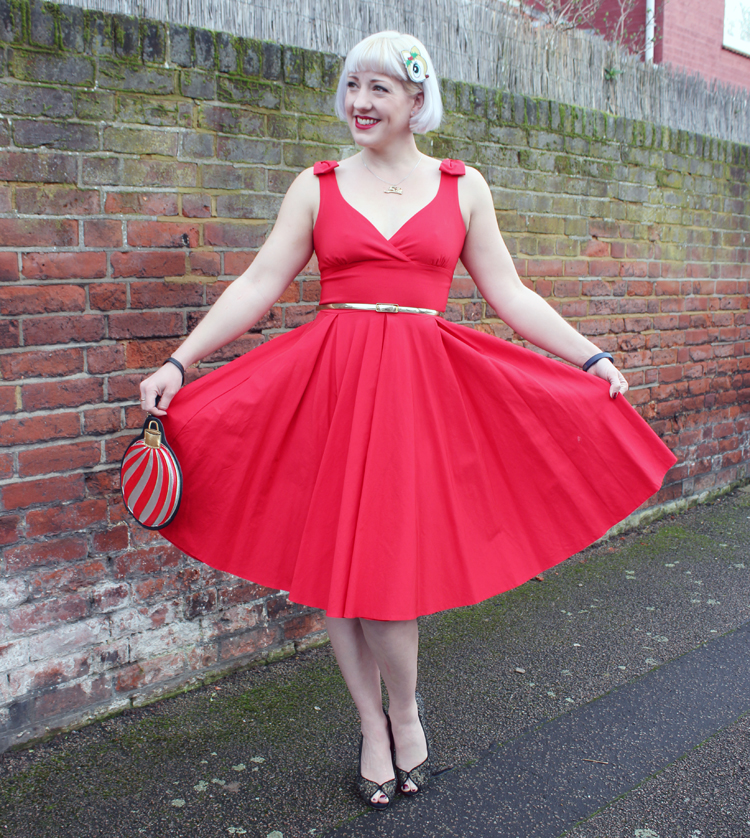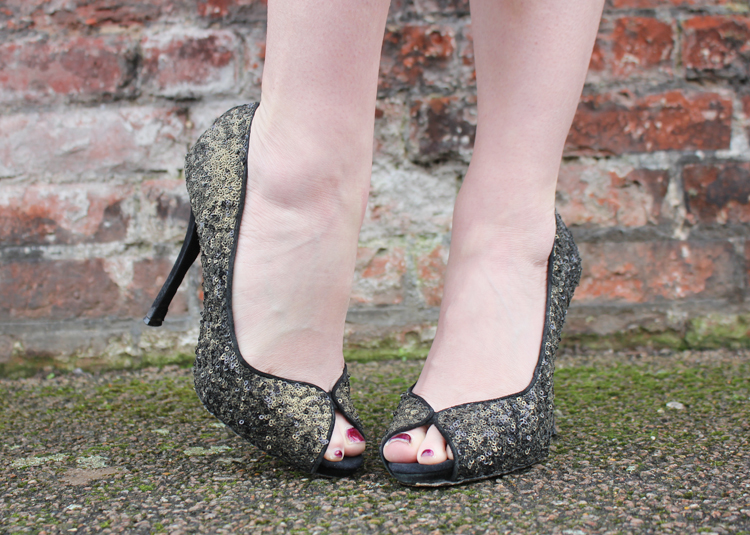 I am starting to get a little concerned about the potential arrival of the skirt that I have planned out for my Christmas Day outfit. I ordered it on an 8-12 day delivery option on the 9th December. 4 days after their suggested last delivery date, and with only 11 working days left till Christmas Eve. So I am now obsessively watching the tracking number as it works its way through the system. Fingers crossed or I will have to think of something else to wear!
♥ Red Dress – The Pretty Dress Company* ♥ Shoes – Jean-Michel Cazabat ♥
♥ Belt – Vintage ♥ Bauble Clutch – ASOS ♥ Necklace – Home Made ♥
♥ Hair Clip – DePop ♥
Similar: