Finally, the proper Christmas jumper arrives!
This was my first ever Christmas jumper, bought in the sale at the same time as the reindeer dress and the penguin dress, and still a favourite as its comfortable and warm.
In my head this is an "every day" Christmas outfit, perfect for the run up to Christmas. The fact that I think I need "every day" Christmas outfits, as opposed to just "Christmas Outfits" might be submitted as further evidence that I really don't think of my wardrobe like normal people do but rather as some sort of massive dressing up box in which I must have themed clothes for every occasion.
It is an acceptable every day outfit though, in fact as I write this I am wearing the outfit while sat in a Starbucks with an Egg Nog latte and my laptop. See, perfectly normal every day outfit, at least in December.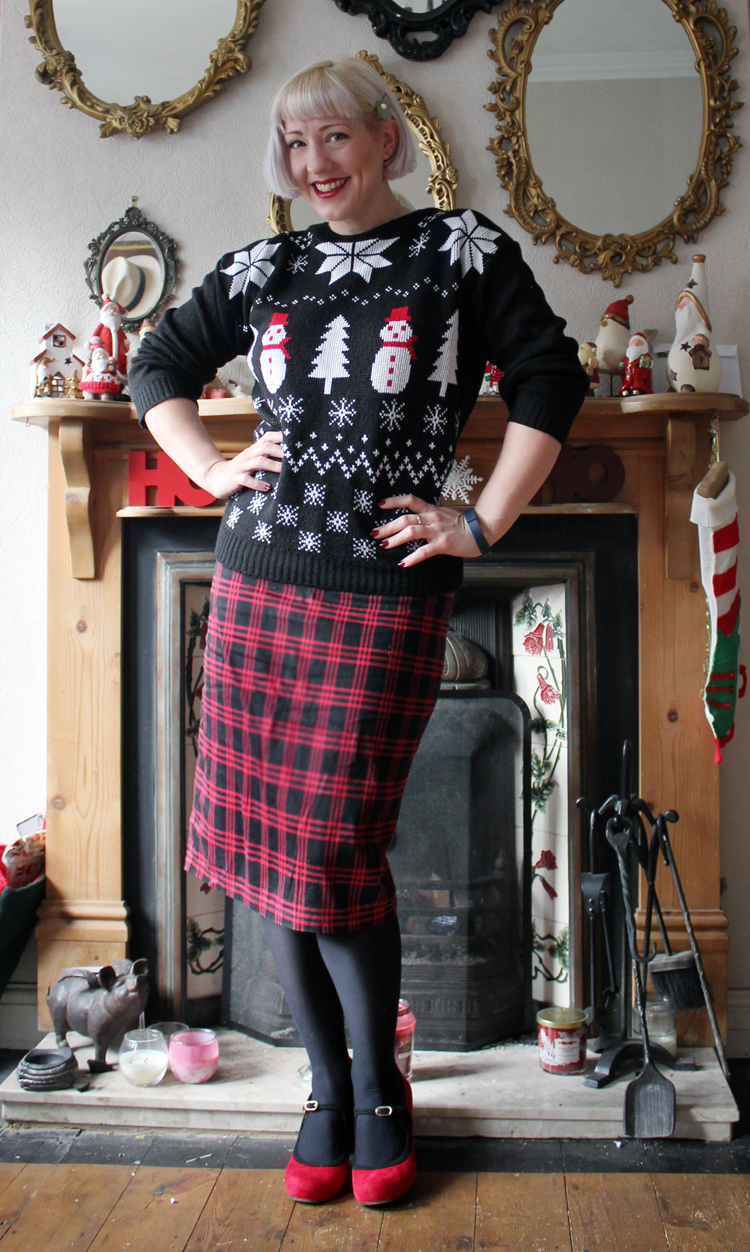 One thing it is obvious I DIDN'T do before photographing this outfit, is iron my skirt. It's a stretch skirt, so I rarely never iron it. In fact I rarely iron anything as I am lazy and it mostly just seems like too much effort.
I really do swear that the skirt wasn't that screwed up when I looked at it. Any creases in this one normally drop and stretch out on their own in about 10 minutes. I am blaming the light coming through my front window which has made every crease hugely visible, and made me look like even more of a scruff bag than I would normally.
You're just going to have to take my word for it that it looked much better in real life.
I also forgot to take a close up photo of my mistletoe hair slide. Seriously, I should have my fashion blogger card revoked.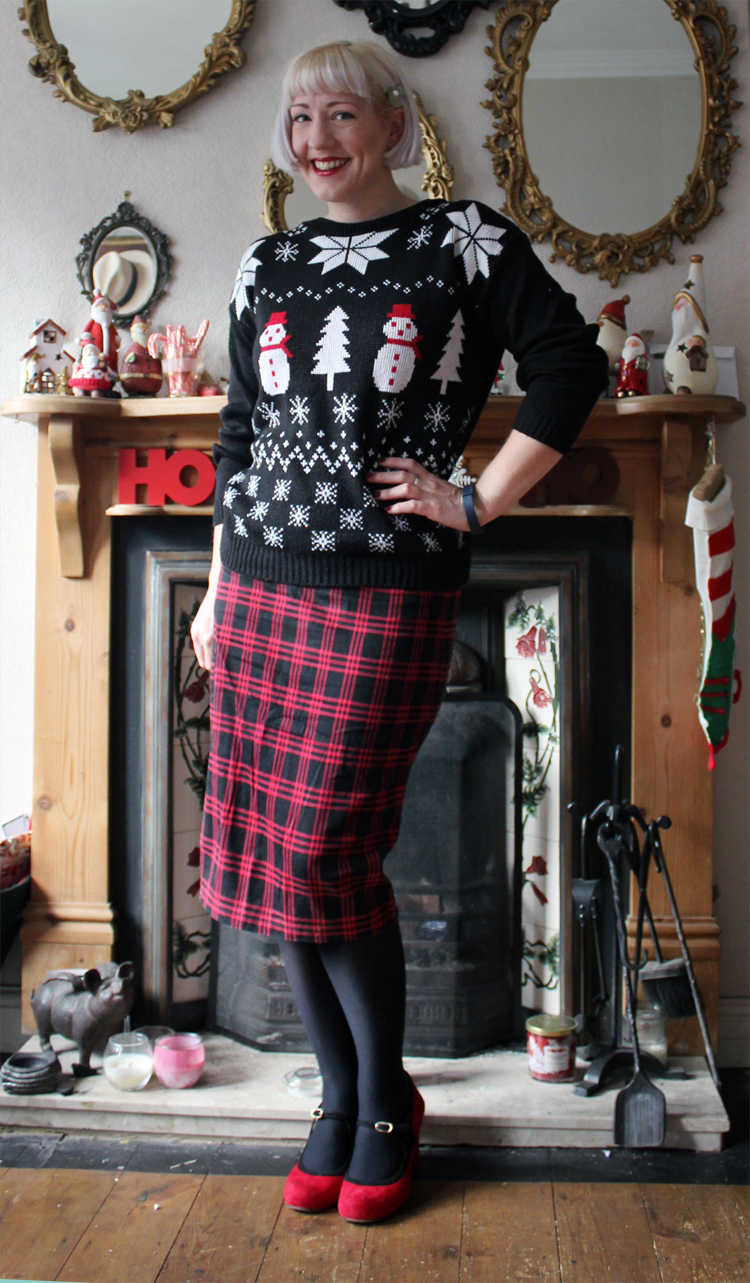 At this point, with 2 days to go, every one seems about sorted for Christmas. Except me that is. I still have presents to buy and a shopping trip to purchase enough food and booze to feed a family of 6 for a week, despite the fact that there are only 2 of us for Christmas and the shops are shut for one day. Also I have to clean my house so I can spend 2 weeks making a mess of it again.
If there's a last minute to leave things until, I'm the sort of person who leaves things to the last 10 seconds.
I hope you're all more prepared than me!
♦ Jumper – I forget! ♦ Skirt – Collectif* ♦
♦Shoes – Chie Mihara* ♦ Mistletoe hair slide – Siofra Connor Millinery ♦
Related