I was actually waking up in a cold sweat overnight last night thinking about todays Christmas outfit.
I know, it's tragic, in fact it's more than tragic, but I couldn't help feeling woefully under prepared. You see for the last 9 days I've had a list and I've been working my way through a variety of Christmas clothing and accessories that I have accumulated over the years. Tomorrow is Christmas Eve and I have a very specific outfit planned, and my Christmas Day skirt has actually arrived so I have Christmas Day sorted, but day 10, well day 10 on my list was a sort of vague unformed plan to wear something festive. I've exhausted my stock of Christmas jumpers and ill advised Christmas body con dresses, but I have lots of things that could be considered Christmassy.
Did I wear the green and gold cocktail dress perhaps? Or build an outfit around those green boots? Or what about those Fair Isle socks? Fair Isle is festive?
In the end, after a sleepless night and pulling everything out of my wardrobe, I decided to start with a Collectif fur trimmed jumper. Faux fur is festive. This jumper is currently available in red on the Collectif website.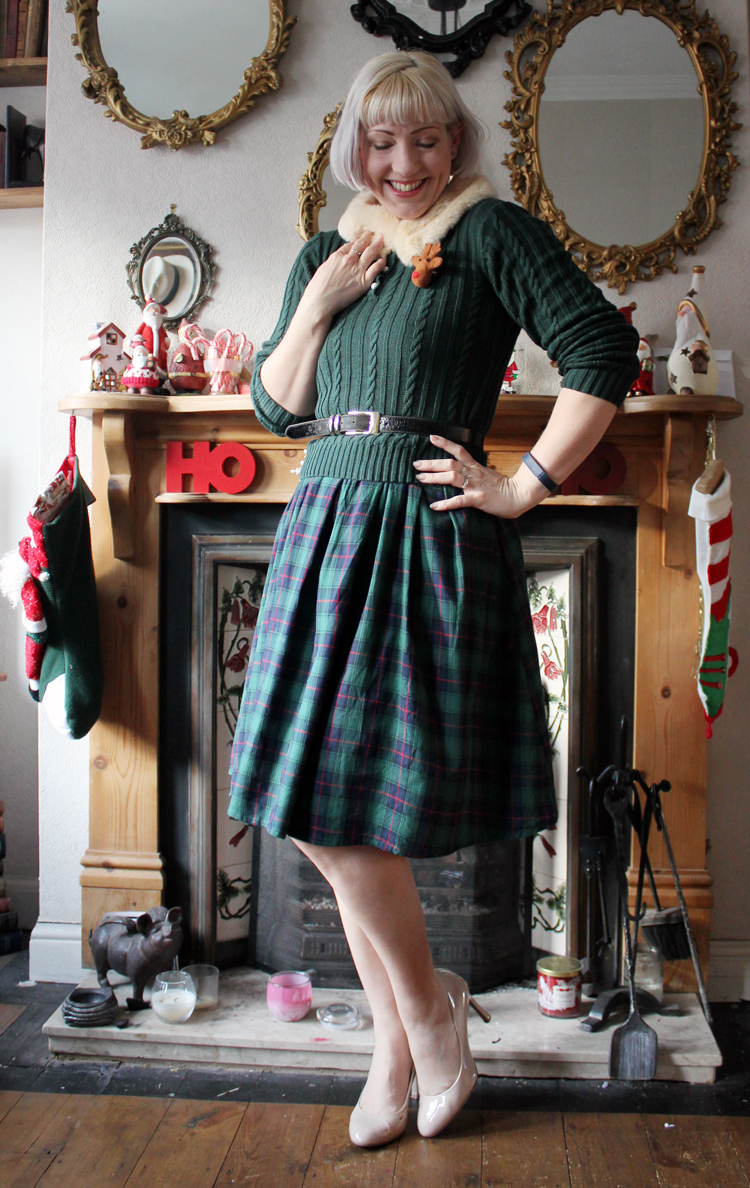 But then I needed a skirt to wear it with. I tried black, but well, black isn't really festive is it? And I tried red, but there's looking a *bit* like an Elf, and then there's just dressing like an Elf, so I abandoned that idea.
Then I remembered my Dolly & Dotty tartan dress. Tartan is DEFINITELY festive and the green happened to be a good match for my jumper. Hurrah!
I belted it in because the waist of the skirt comes up a little high when worn with a jumper and makes me look boxy, then I added a felt Reindeer brooch that was part of my fabulous Secret Santa gift at Roller Derby, because that totally had to be in a Christmas Outfit somewhere.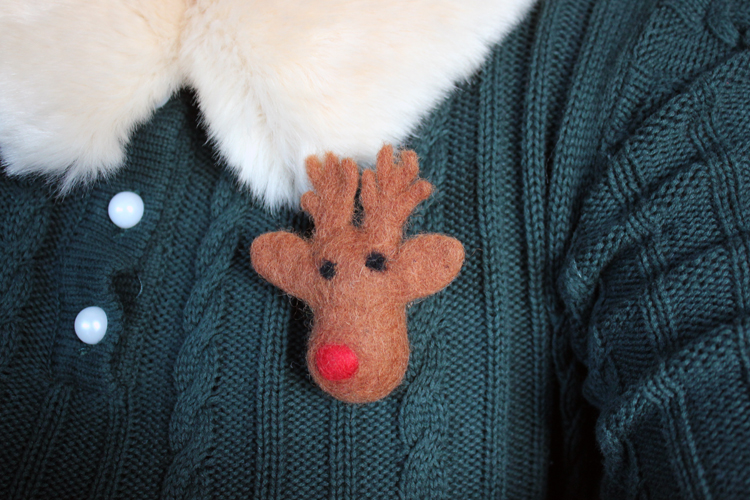 I did try this with green ankle boots, but again, it was just a little *too* Elf, so I went with nude courts instead.
Now, believe it or not I actually ironed todays dress, but these photos are proving 2 things to me. One is that I really am rubbish at ironing, I feel like I must have missed a class at School when everyone else was learning how to make their clothes look beautifully pressed. The other is that the light coming through my window really DOES show every crease, and therefore yesterdays skirt probably didn't look as bad as I thought while I was sat in Starbucks in it. Phew.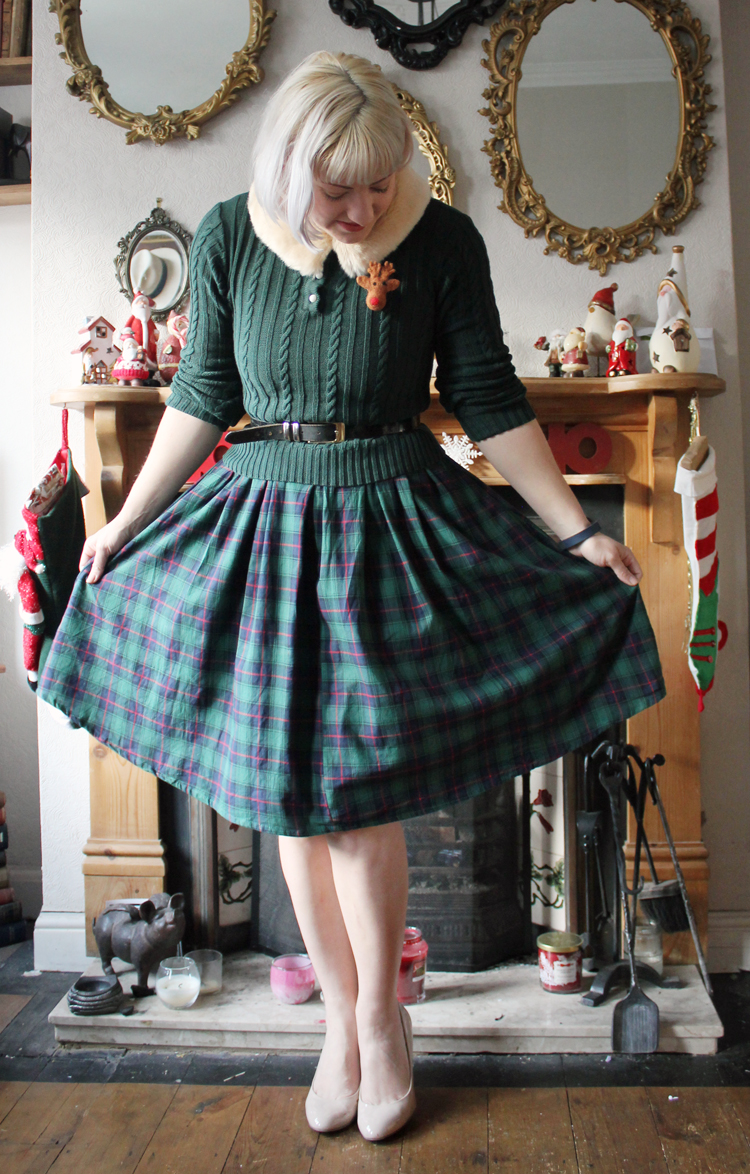 I swear on my life that I had planned to have some content that wasn't Christmas outfits when I started this series, but I underestimated how much time outfits, and giveaways and all that other Christmas stuff was going to take, so at this point I'm just saving it all for next year. When I'm going to be organised and efficient and creative and remember to walk my flying pigs every day.
I hope you're all having a fabulous Christmas Eve Eve, and I'll see you tomorrow!
♦ Jumper – Collectif * ♦ Dress – Dolly & Dotty * ♦ Belt – Vintage ♦
♦Shoes – Nine West ♦ Brooch – From my Secret Santa ♦