If you've been reading a while then you'll know I have a thing for Red Lipstick.
Over the years this blog has been running I've reviewed no fewer than 18 Red Lipsticks, making today my 19th Red Lipstick review. I feel like there should be some kind of prize.
Todays lipstick review is the Younique Moodstruck Opulence Lipstick in the shade Stinkin Rich. This was given to me as a gift in a big box of make up my Mum sent me a couple of months ago, and it seemed that it would be remiss of me not to review it and add it to my red lips tally!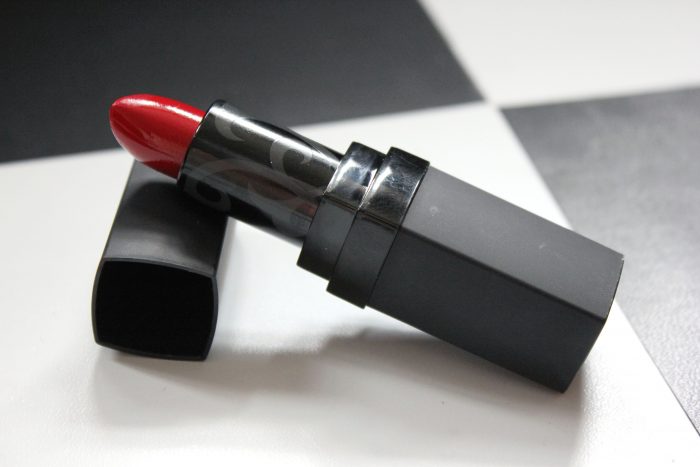 The Younique Moodstruck Opulence Lipstick retails at £15 +p&p, if you know a Younique rep you can reduce the p&p cost by ordering direct from them. This puts it at the premium end of the lipstick market
The Blurb
Blanket your lips in smooth color that glides on effortlessly, provides full coverage and lasts all day without feathering.
The Pros
This is probably one of the smoothest and easiest to apply straight from the tube lipsticks I've ever used. It's creamy and incredibly moisturising and on first application gives a lovely full coverage and bright colour. It gave a smooth lip line straight from the tube with no lip liner, though I did use one after application to even out a couple of wobbles.
The matte black packaging is sturdy and feels like it will be up to kicking around in the bottom of my handbag and I like the pretty Younique swirls on the inside of the tube.
Here's a disturbingly large close up of my lips so you can see the colour!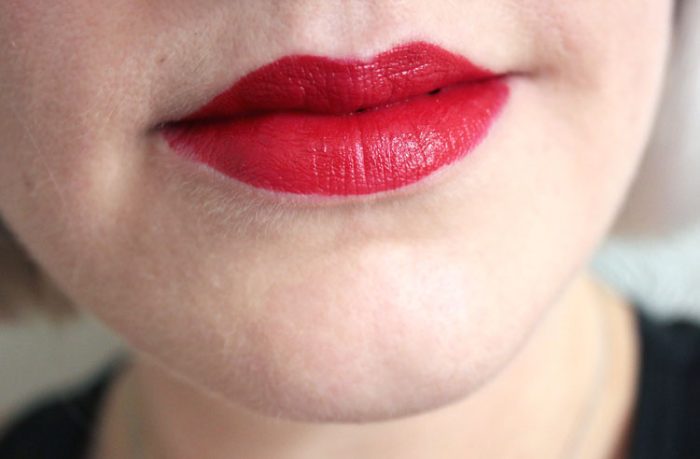 I wore the lipstick on a very intensive eating day, and although it did wear off, it did so pretty evenly. When I looked closely in a mirror at 11pm after 10 hours wear I had a very light red tint to my lips. It  looked even from a distance, though up close there were a few places it was patchy. As promised I had no bleeding or feathering issues during the day.
The Cons
My biggest problem with this is that it isn't very long-lasting at all. The creamy intensity of colour almost entirely disappeared as soon as I blotted it, and it took a few layers to get an intense red. I put it on before lunch, and had to reapply immediately afterwards before I left the house and apply several layers. I suspect this might be because of how creamy the formulation is, there's always a balance with lipsticks between that creamy, moisture filled feeling and a long-lasting blend. If you're willing to reapply throughout the day then that's not a huge problem as it does wear off evenly and doesn't dry your lips, but it will affect how long the product lasts.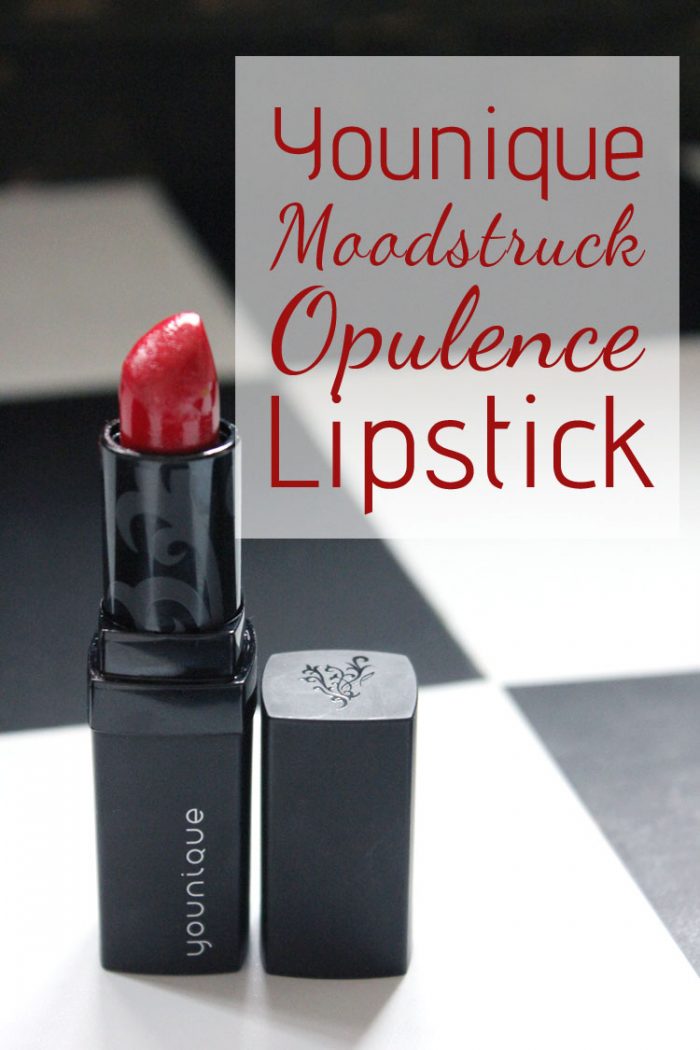 The price is also a downside for me. It is in the premium lipstick price range, and while it's not the most expensive lipstick I've tried if you are buying online that can push the price up dramatically once p&p is added.
The Verdict
The Younique Moodstruck Opulence Lipstick is a gorgeously creamy and vibrant lipstick that is great for those that like a slightly glossy finish. Although it wears off quickly,  it at least does so evenly and in my experience doesn't bleed or feather. On the downside it does need regular reapplying to maintain the colour intensity and finish and as it is an expensive lipstick that could affect how long the product lasts and it's value for money.
Lets finish this review, as ever, with a slightly awkward selfie of me wearing the lipstick.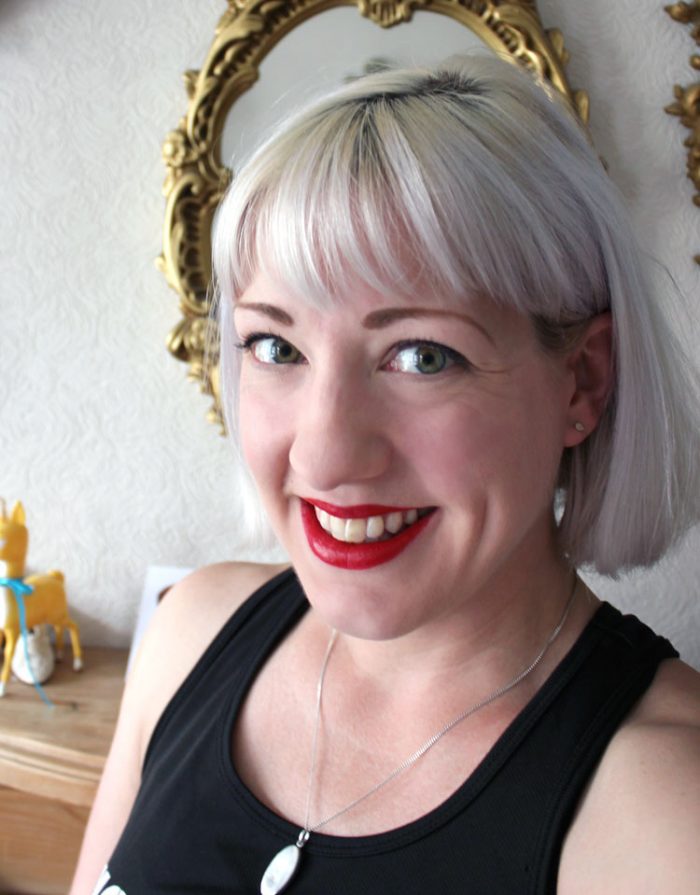 If you're interested in trying it then I suggest contacting a Younique rep directly, or purchasing a few things at once as the £6.95 shipping fee seems to be per order, and you get free shipping if you order over a certain value.
Younique Moodstruck Opulence Lipstick costs £15 (+£6.95 p&p per order) you can purchase it from Kellys Make Up Box online, or from your local Younique rep.
Quick note! This is the third Younique product I've reviewed, and as I've mentioned before my Sister is a Younique rep, most of the products I've reviewed have been presents, bought for me by my Mum, as it happens. I personally don't get any financial benefit if you purchase the products through the links I've included, but as it's my Sisters business, she will and I might get a nice Christmas present. It will probably be make up.