Festive season considerations are well underway.
Alongside digging out the Christmas pyjamas and Christmas jumpers (which I will no doubt be writing about very shortly), I believe this is traditionally the time of year when people throw fancy parties and a Christmas evening dress may well be necessary.
Whether you're a member of a club or society that throws a fancy Christmas ball, you're lucky enough to work for a company that throws a fancy Christmas party or you have tickets for something amazing on New Years Eve, there is never a better time for full length sequins and sparkles.
So today's Friday Frock Love is about Festive Glamour. Expect full length, sequins, red, figure hugging and swoopy. The kind of thing that will make you feel like Kiera Knightly in Atonement and demands accessorising with Champagne and candlelight.
First up, for the full Kiera Knightly effect, is this green satin beauty from Collectif. They also do a faux fur cape that would look just gorgeous over the top. I think it would be perfectly acceptable wear for popping to the supermarket, which is probably the most glamorous thing I, personally, have planned for December.
This is the dress that sparked this post. House of Fraser got in touch to ask me to write about their designer dresses, I opened the page and this was the first one I saw. I literally swooned. I am imagining myself at a party in a large country house hotel. It is late at night and I am sat by the Christmas tree and a roaring fire sipping whisky and lounging in this slinky yet elegant satin dress. Sigh, my dream life is often so much nicer than my real one.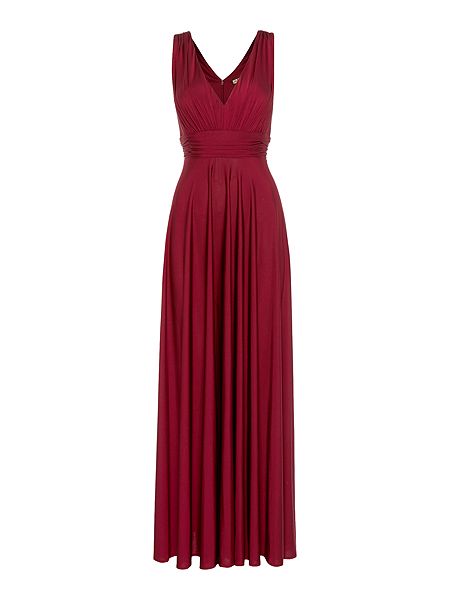 A whole collection of dresses from Phase Eight Collection Eight has been part of my dream life for a long time. This particular one has a touch of the Kiera Knightly about it, but a more contemporary feel. I'm imagining this is what I would wear to the Christmas party of my high-powered legal firm, in the version of my imaginary life in which I am a high-powered lawyer.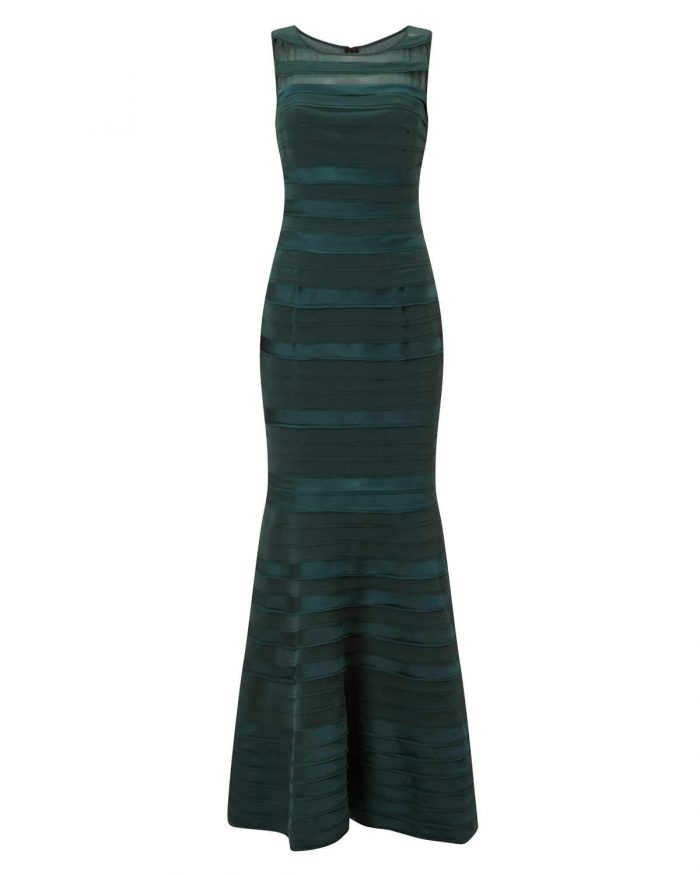 Shubette Flutter Sleeve Sequin Gown
I wrote about this one on All the Dresses a little while ago. With its fluttery sleeves and it's hip hugging shape it's got a beautiful 1930s inspired feel to it. I'd really play that up with gloves, and almond toed shoes.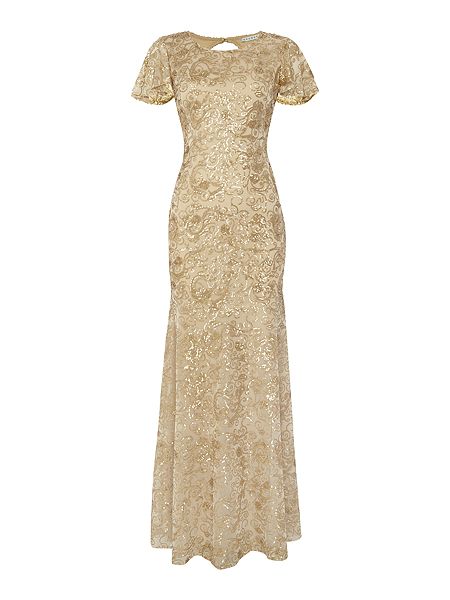 I don't think there is any version of my dream life in which I could wear this. It comes from the ASOS tall collection and that's definitely one thing I have never been. There is a regular version, but I fell in love with the styling of this one so much that this is the photo I had to share.
That high neck and slash sides are the kind of style that I have loved since my early 20s. It's sexy in an understated power bitch kind of a way. Unfortunately it's also not the most flattering shape on me, so I will just look and dream.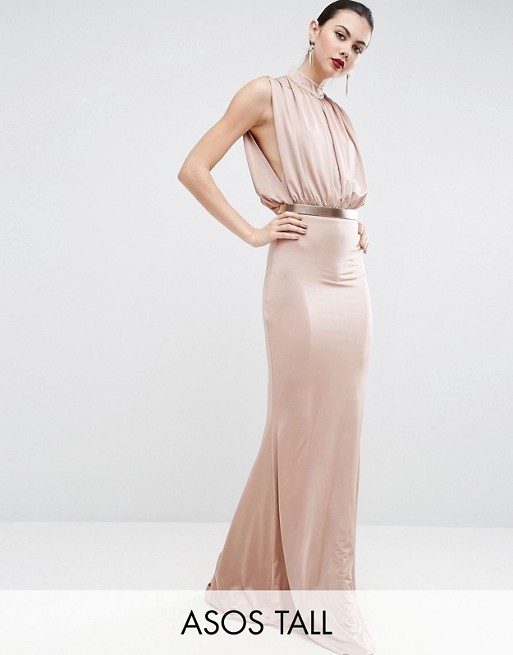 Do you have fancy plans this Christmas?
This post was produced in collaboration with House of Fraser, all fantasies about fancy evening dresses are my own.