If my Summer uniform is a sun dress and keds, then this is my Autumn uniform.
And autumn has most definitely started. There's not just a nip in the air, there's some definitely bloody freezing in the air, and it's time to pull out the big cosy jumper.
Yesterday we were headed to the cinema, and I asked Mr LLL to take some outfit photos on the way. He looked at my outfit and said "You look lovely, but is it photo worthy?".
And maybe it isn't, but maybe that's the exact reason to sometimes take photos of these outfits. Life isn't all cocktail dresses and crop tops. Sometimes it's a big cosy jumper and stretchy cropped trousers for a trip to the cinema.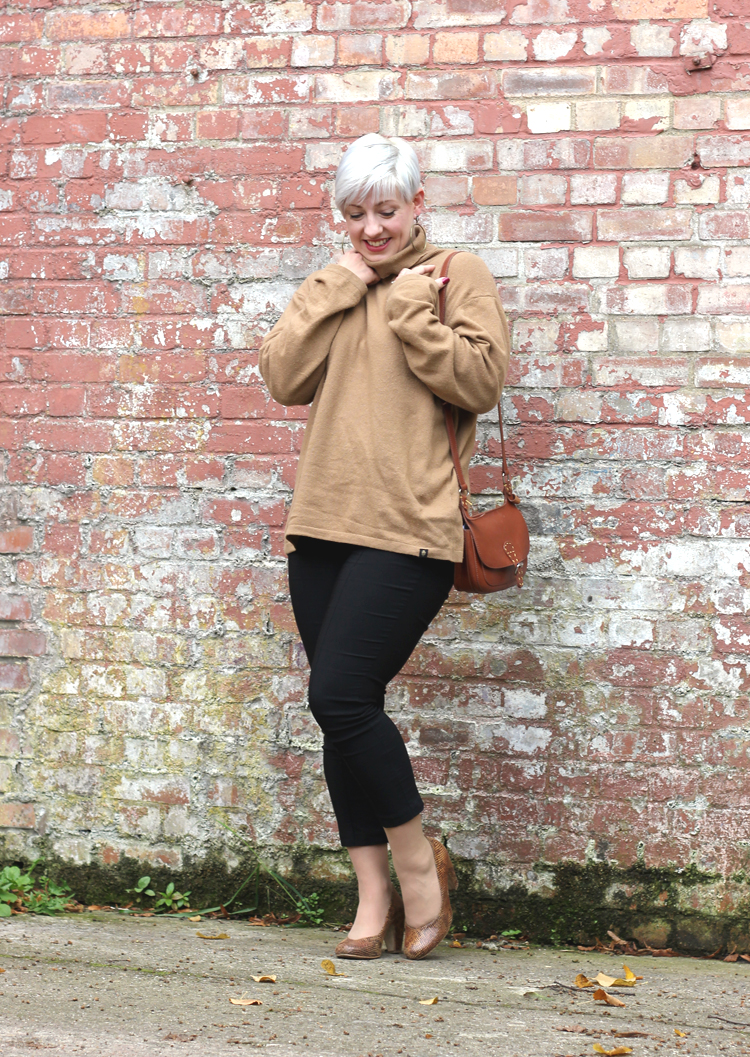 This particular big cosy jumper isn't even technically MY big cosy jumper.
It originally belonged to Mr LLL, but then he not only thought it was itchy as it's wool, he also remembered that he hates roll necks and feels like they're suffocating him.
So it became my big cosy wool jumper, that keeps me warm and means I don't need a coat till somewhere in late October. It's easy to fling on over skinny trousers, and in my head I look cute and gamine, like Audrey Hepburn in Breakfast at Tiffanys.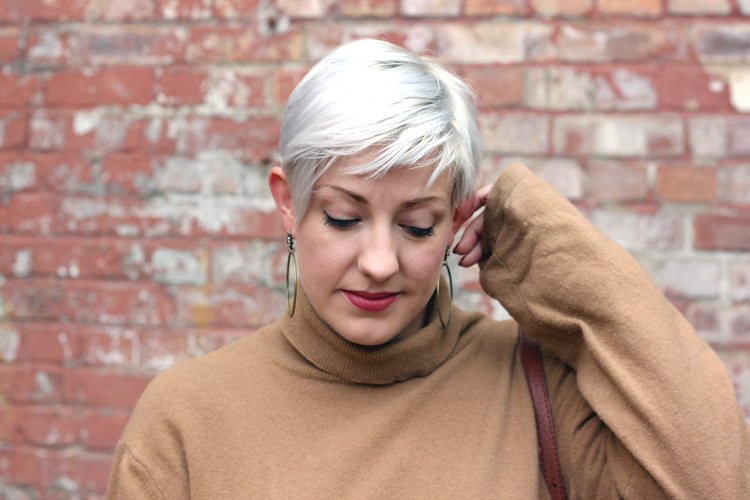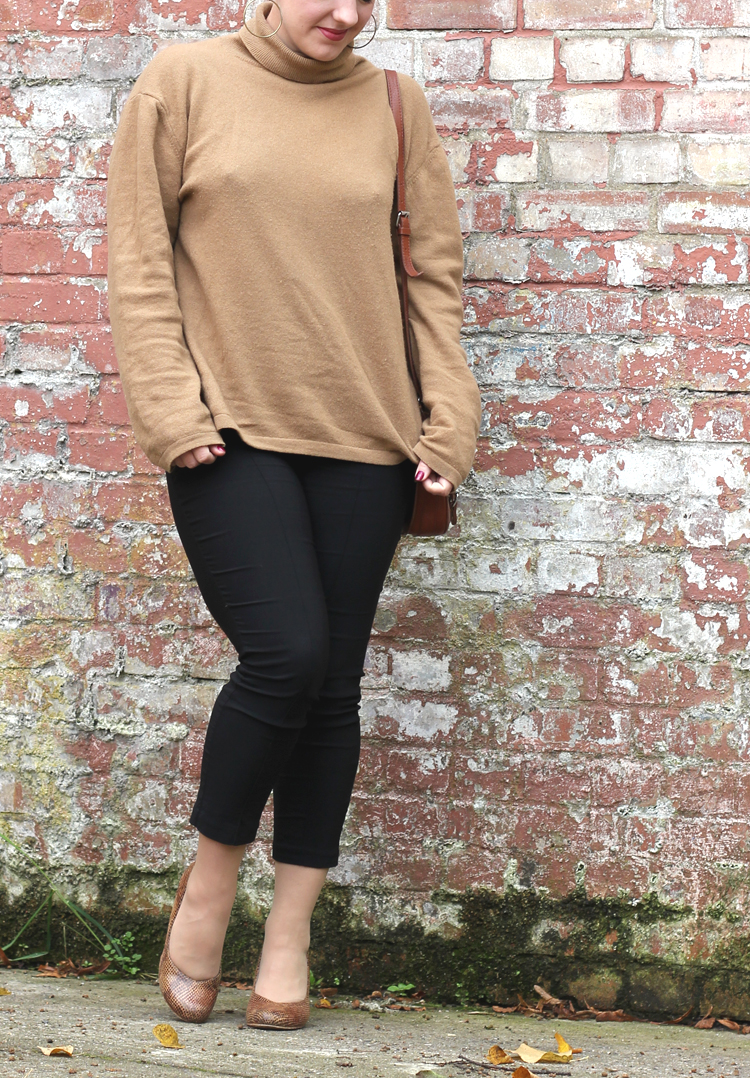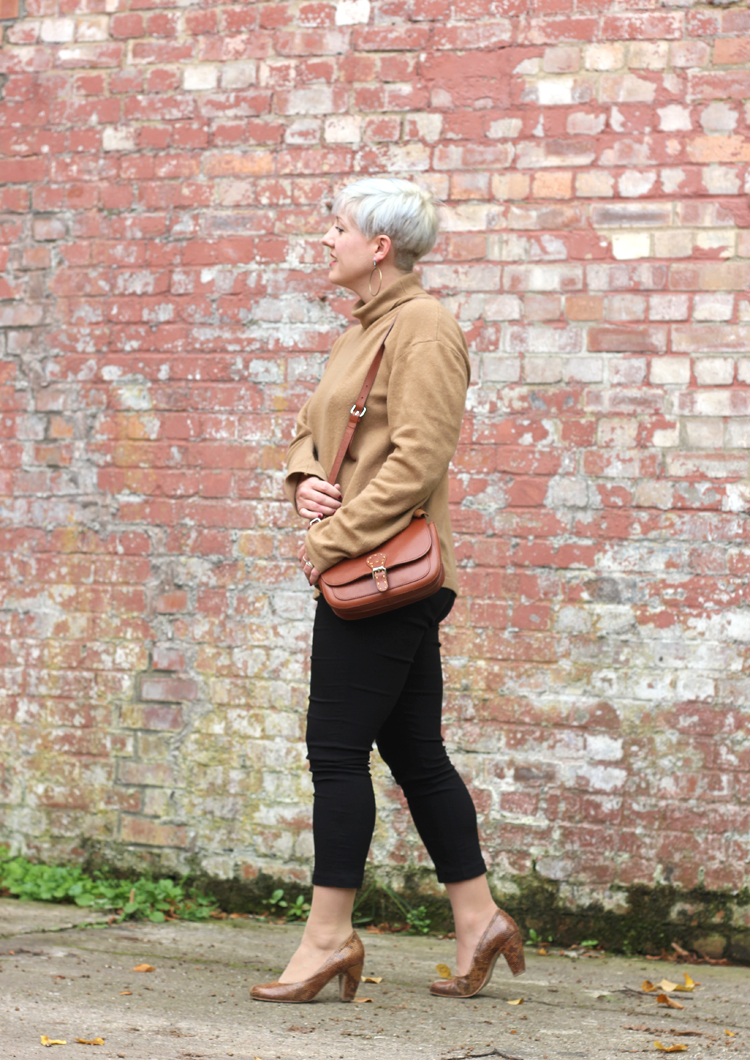 I've never been a big lover of trousers, but these are stretchy and comfy and easy to fling on, so I wear them more than I thought I would when I bought them.
They came from ASOS, look cute with flats and heels and are the perfect length. I feel like I ought to buy loads more and save them for the future. Trousers that fit and are comfortable are such a rare discovery for me I think I should buy enough to last the rest of my life.
So from Mid-September to somewhere in November, this the kind of outfit you can expect to see me in on days where I can't be bothered to find anything to wear.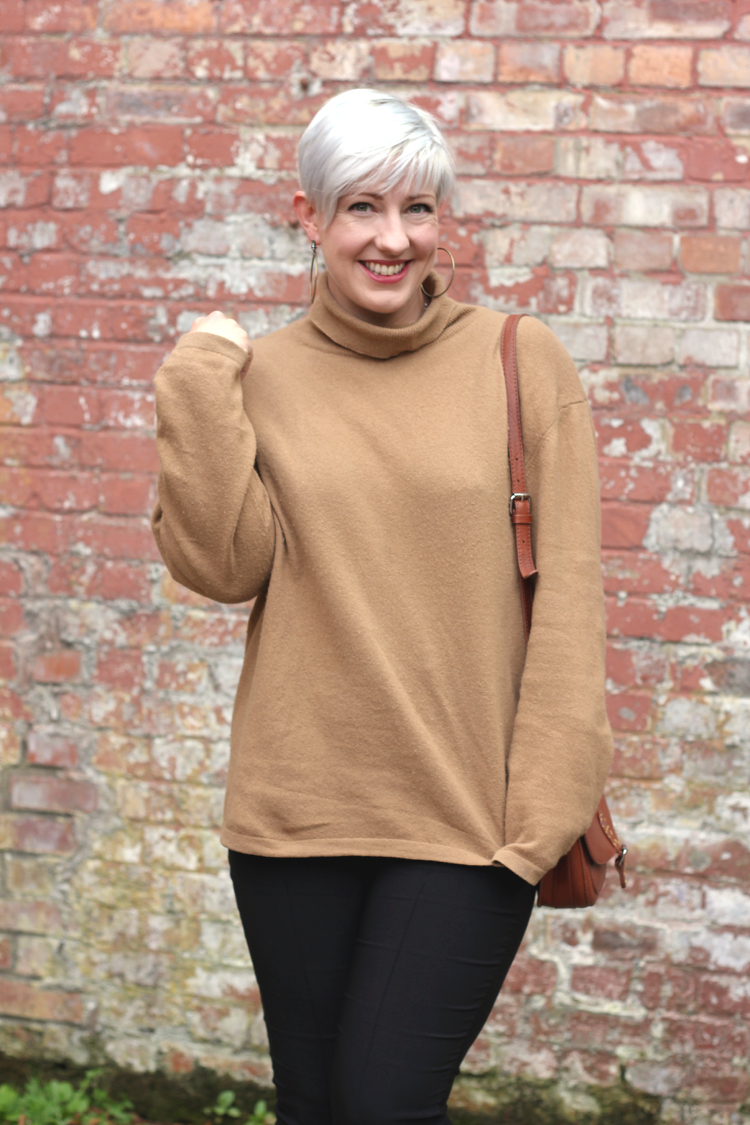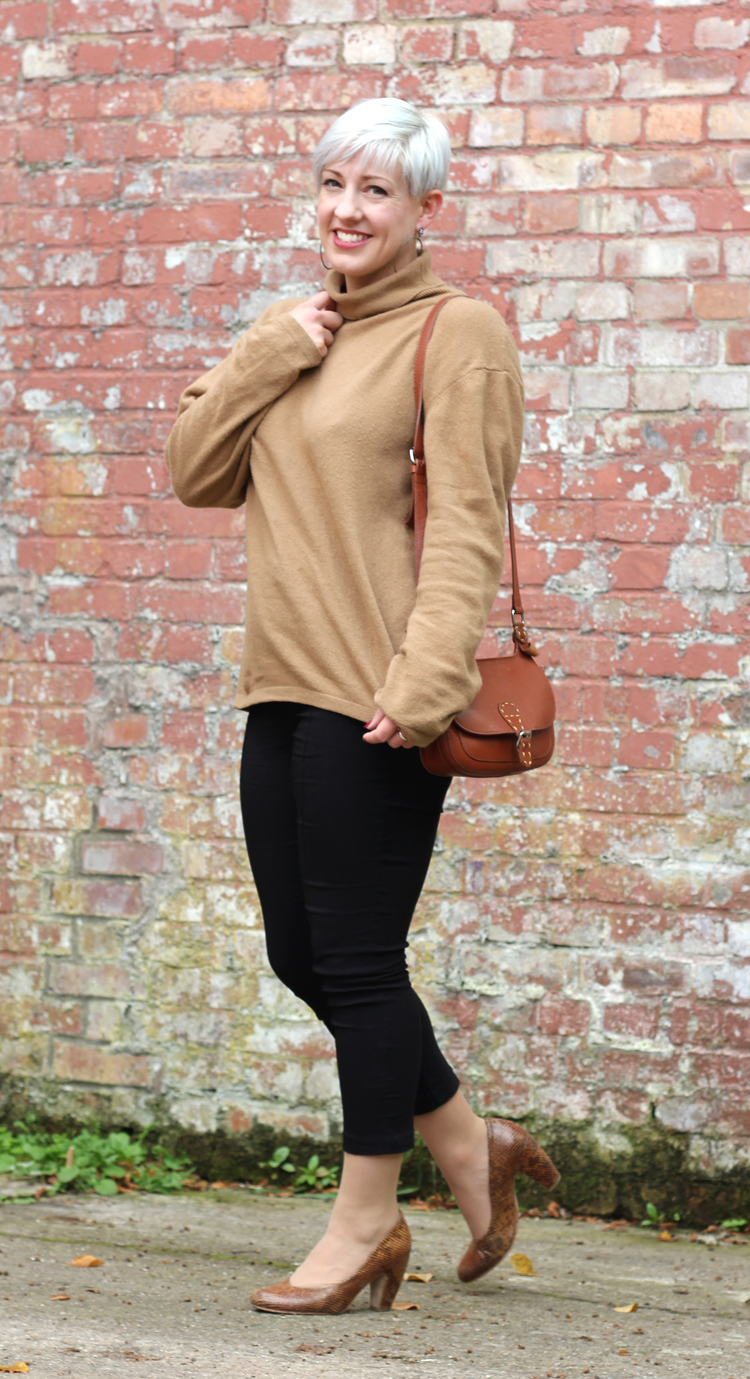 ♥ Jumper – River Island (similar) ♥ Trousers – ASOS  ♥
♥ Shoes – Office (similar) ♥ Earrings – No idea! (similar) ♥