I don't know why I find it so hard to take a day off.
When I'm talking about exercise I know that rest days are super important. Rest days are the days when your body processes all your hard work and makes you stronger.
When it comes to work, though, sometimes I find it hard to really spot when I need to just take a day off. I'm trying to get better at it, though, and yesterday I decided it was time for one of those days.
I deliberately didn't make any plans for my day off, and around 2pm I hadn't had any lunch and decided I fancied a trip to Wetherspoons for a burger. So I got dressed, and off I went.
It being a day off and everything I was in a much better mood than I was for my last outfit post (in which I have just realised I also wore this beret, dammit). Even if this stretch by the river did suddenly turn out to be the busiest stretch of river in the entire world.
The problem with people walking past when taking outfit photos isn't actually that there are people there. If they just kept walking they'd be gone in a few seconds and I could get on with just faffing around being a poser.
No. The problem is that people are just so damn polite, and they politely come to a stop and wait so they don't ruin your photo. Which means I have to then politely tell them to carry on and not to worry because I'm going to be here another 10 minutes, which would only have been 8 minutes, but I had to stop and talk to you. HAHAHAHA!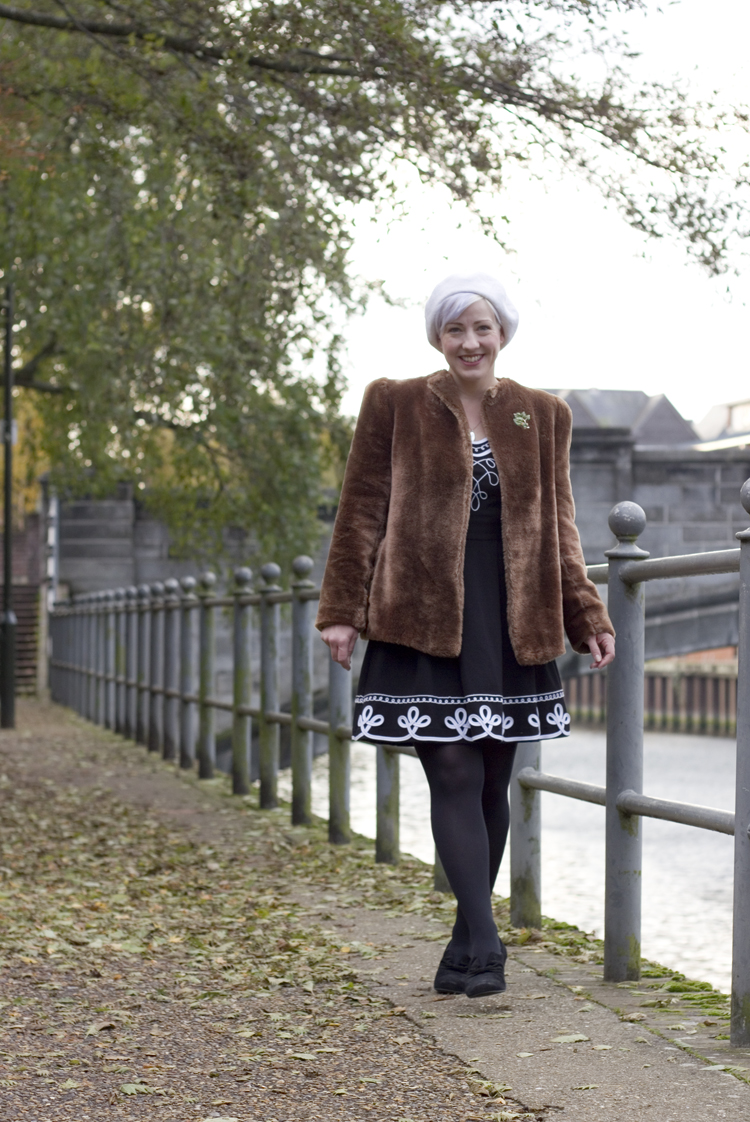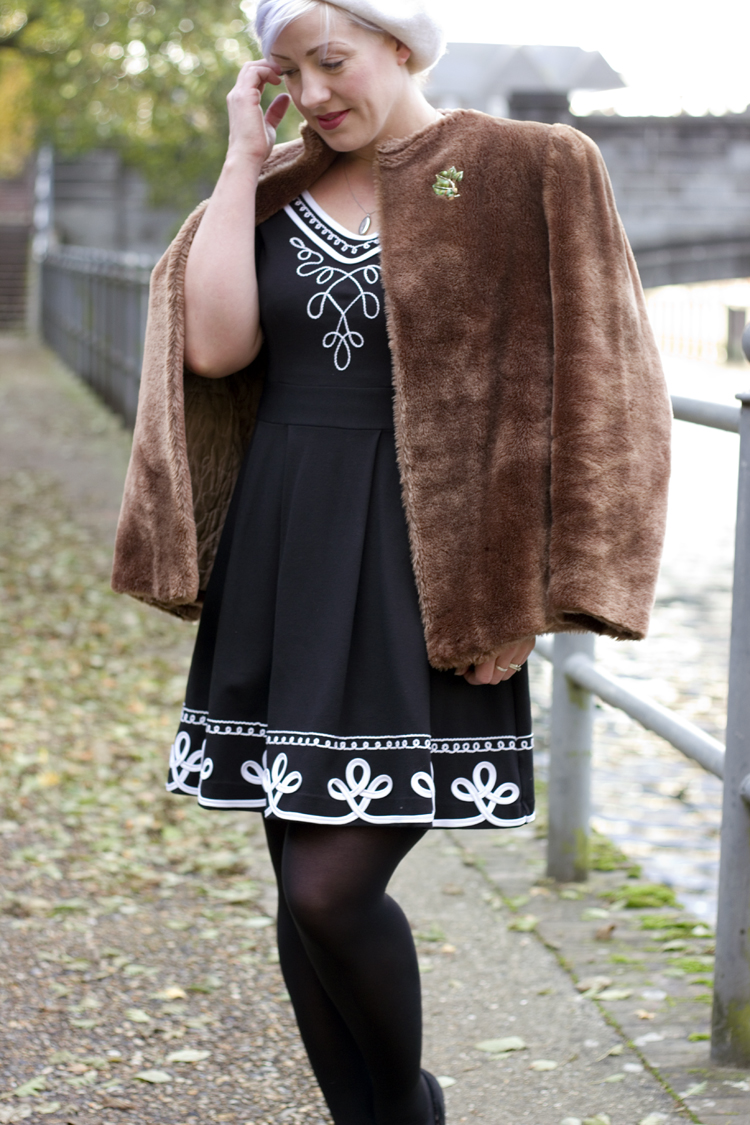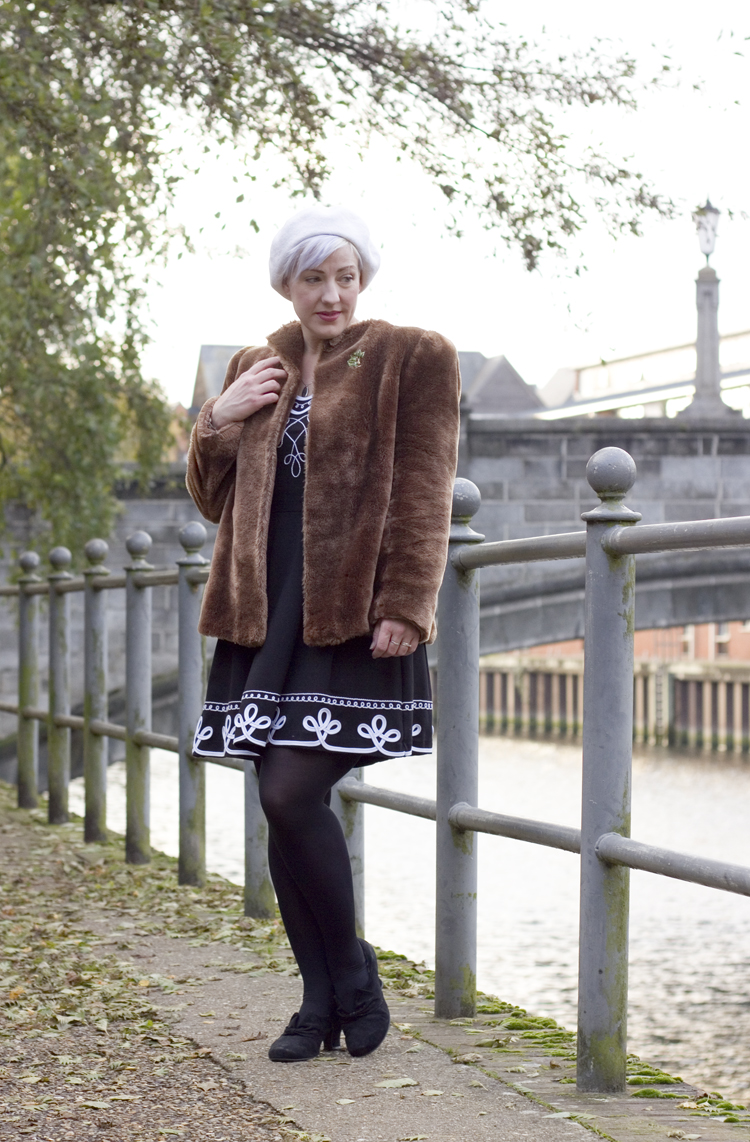 I had a lovely lunch, then I went back home, lit a fire, and watched a Harry Potter movie, whilst wearing Harry Potter pyjamas, which is the only way to do it.
It was great, and I feel quite refreshed by my short break. I might do it more regularly, you never know. It's just nice sometimes not to have any plans or obligations for once.
Onto the outfit, though. This dress is an Alice by Temperley dress that I got 4 years ago. I love it, but it's one of those things that I wear to death for a while, then completely forget I own and don't wear for ages. It's been in a "not worn for ages" phase, before I pulled it out yesterday. I Remembered how much I loved it, so it might be about to enter a "wear it to death phase". It's a gorgeous heavy material, and I love the embroidery that gives it a slight 1920s feel, but on a very modern shape dress. Teamed with a vintage faux fur jacket I felt pretty glam for lunch in a Wetherspoons.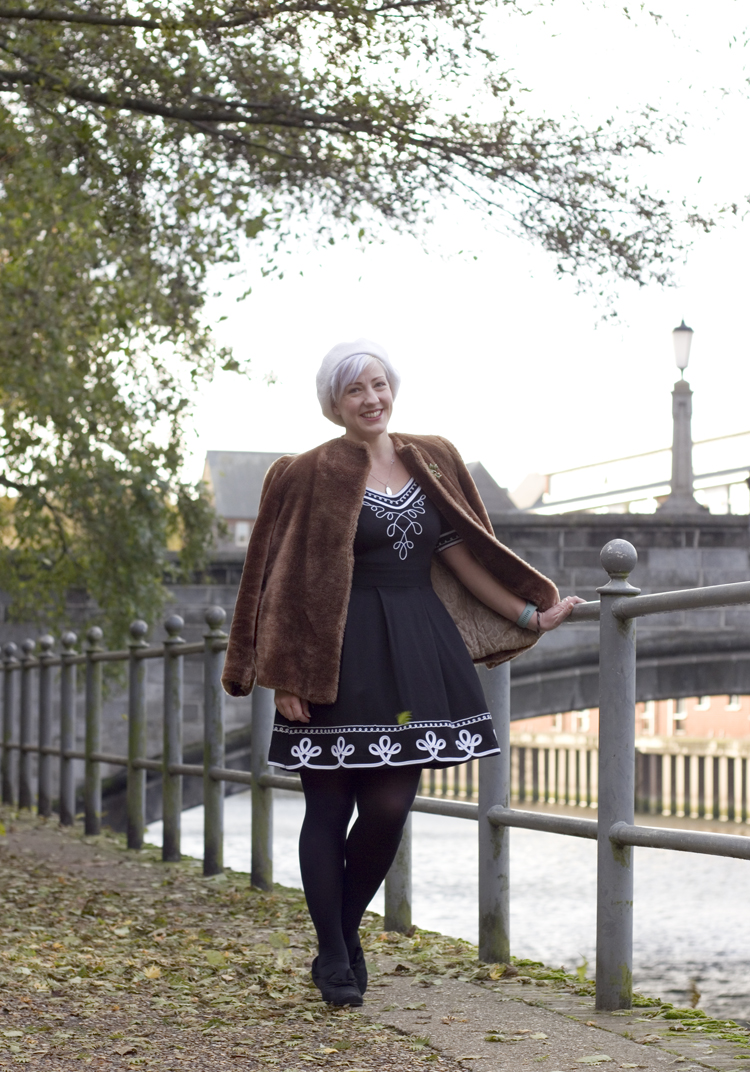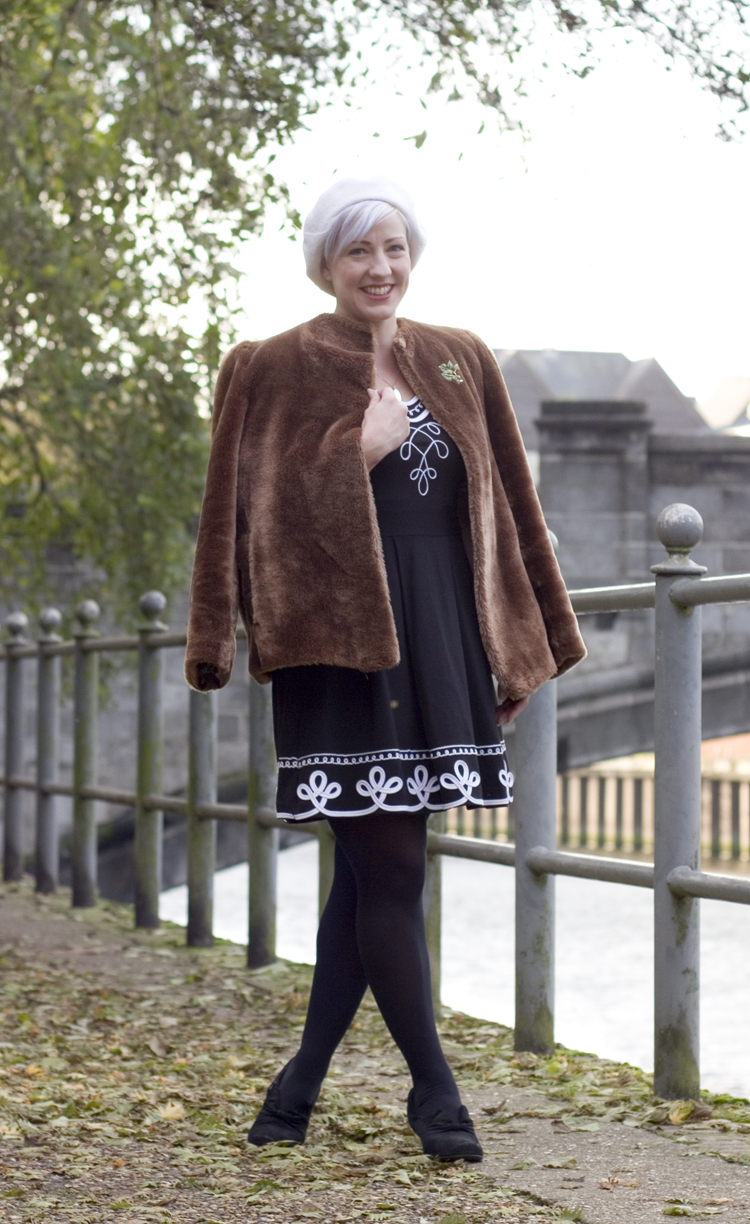 Speaking of the 1920s, I am now fully caught up with Peaky Blinders. Do you watch? It's excellent for a spot of wardrobe envy, and I have to confess it's making me miss my bob hair cut.
I'm tempted to grow it back, what do you think? Should I stick with the crop a while longer, or go back to my bob?
♥ Dress – Alice by Temperley* ♥ 1940s Faux Fur Jacket ♥
♥ Beret – eBay ♥ Donna Shoes – Hotter ♥