Do you like to listen to music while you run?
Back when I started running I spent some time coming up with a running playlist on my iPhone. I used Zombies, Run! and I used a Nike+ app to track my runs. This meant that taking my phone out with me on runs was an absolute essential.
I bought a super cheap armband from eBay for £3, and then 2 months later when it had stretched and ripped, I bought another one, then 2 months after that I bought a third.
Then I thought, "Hmmm, there must be a better solution than this" did some research and spent £15 on a good quality armband that then went on to last me for 5 years.
Lots of things have changed since then. I actually rarely run with music these days. I still listen to Zombies, Run!, but the chunks between the story are spent in blissful silence. I also use a watch rather than an app to track my runs.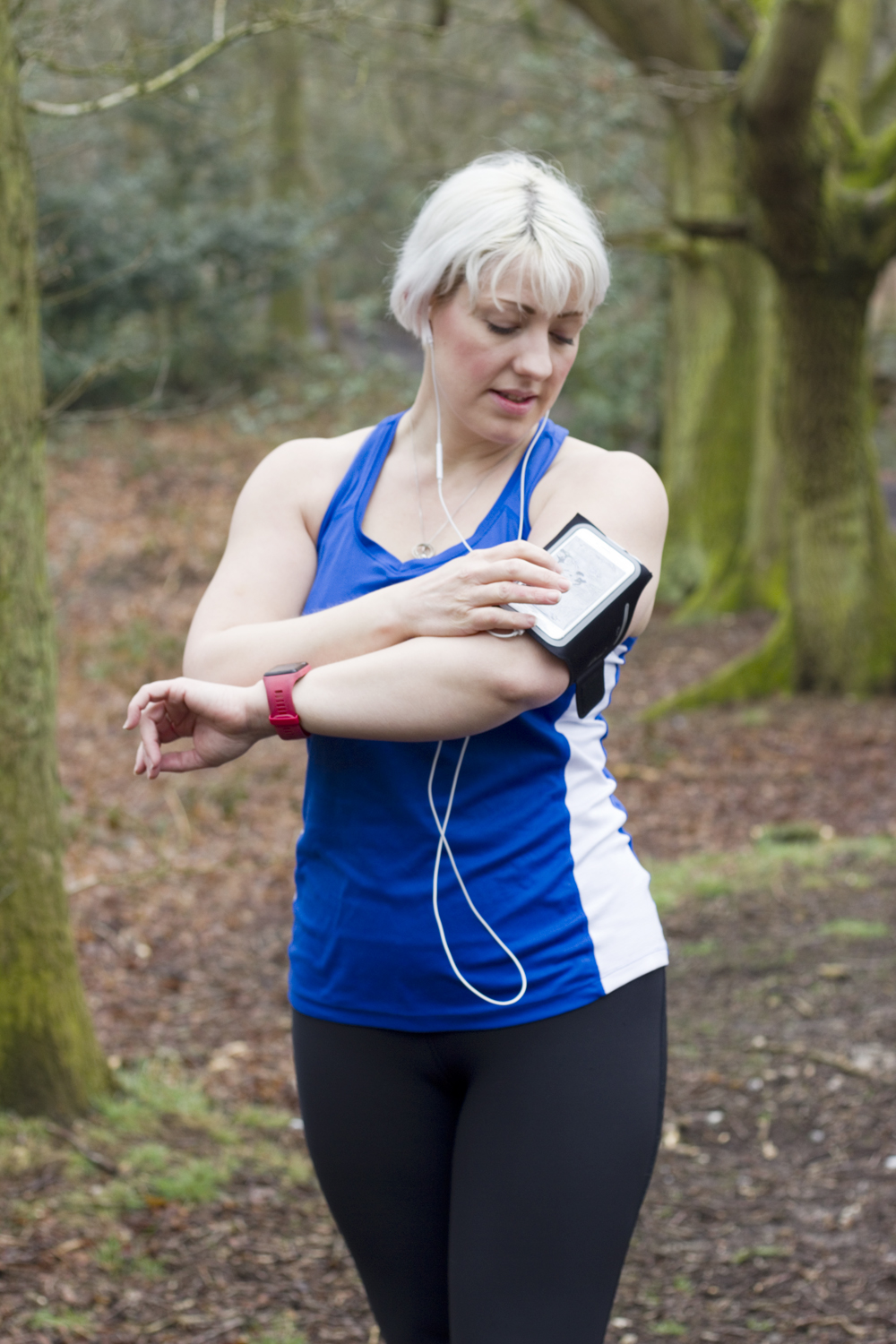 I do, however, still like to take my phone with me. Apart from the aforementioned Zombies, Run! there are other reasons it's good to have a phone on a run. For my safety and the safety of others, it makes me feel safe to know I could call an ambulance if I needed to, or even just call home and say I would be out a bit longer than normal. I've also managed to get myself lost on runs in strange places before and without Google Maps I'd probably still be there, running around the streets of Walsall trying to find my way back to the Holiday Inn.
The other thing that's changed is my phone. I've upgraded several times, and the armband I bought for an iPhone 5, no longer fits an iPhone 7, plus they've moved all the headphone ports and changed the home key, so the touchscreen fabric and holes for the headphone are all in the wrong place.
So, it's time for a new armband that's fit for the modern world.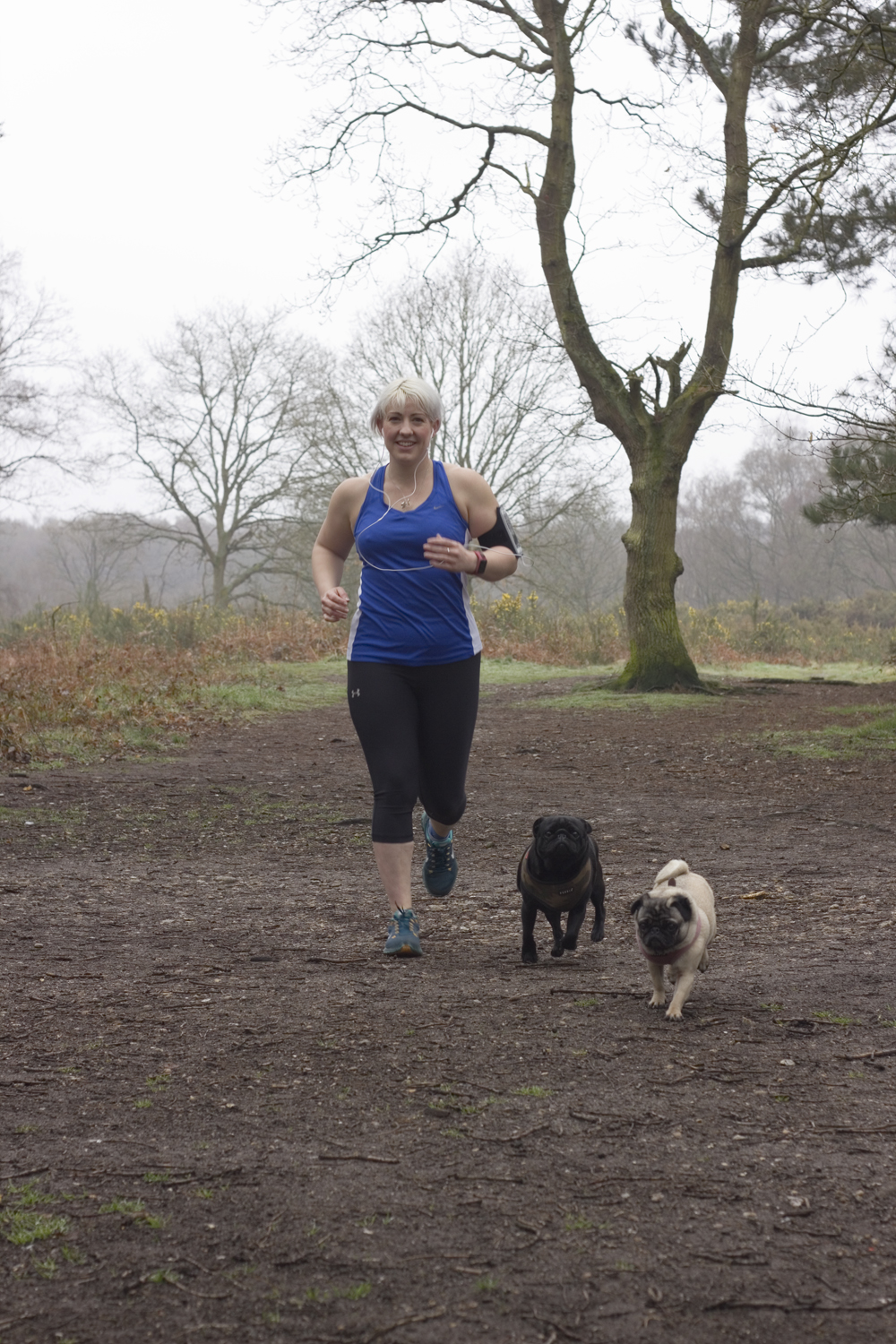 A running armband needs to be a secure fit so it doesn't move around, but not so tight as to cut off your circulation. What else it needs depends on how you use it. I like space to keep a house key and maybe a credit card or £5 note slipped in there. If you can see the screen it's also handy if you can use the touchscreen without having to remove it from the case. Protection from the elements and access to the volume controls and headphone jack are other considerations.
Recently I tried out 5 armbands from Revere Sport, to find my perfect choice. So today I'm going to give you the low down!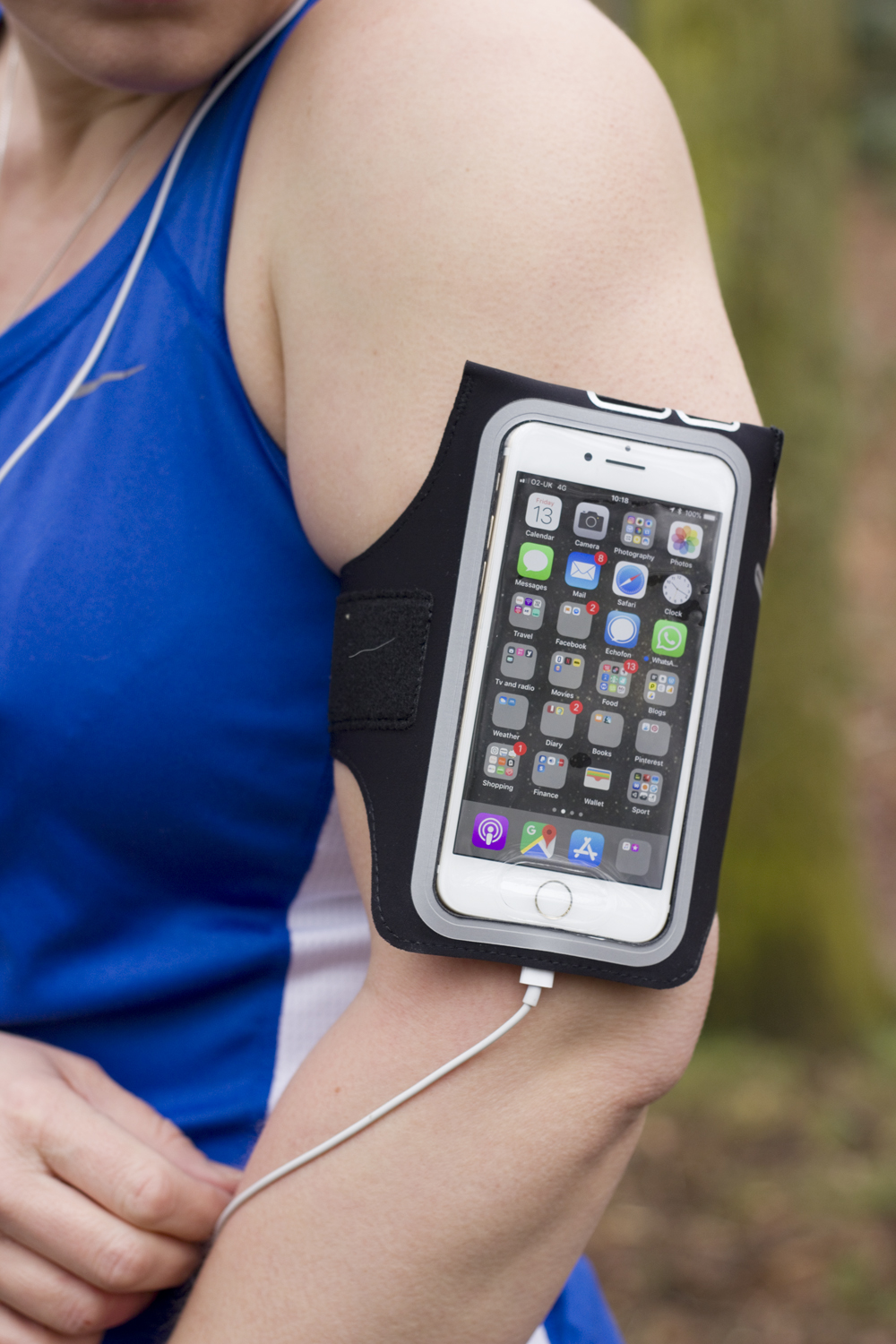 Probably most similar to my current armband, the Endurance is designed for the iPhone 7. It has slits in the bottom so you can plug in your headphones, and a flap over the top. The flap also has slits, so it would take other phones that have access to the headphone port at the top.
It's made of neoprene and is water resistant, if you like running in the rain. It'll also protect your phone from sweat. The clear front panel is touchscreen sensitive so you can work the screen and the home button.
It has a key pocket, so top marks for that and I found it very comfortable to wear. It also has a little pocket at the back of the phone section that's ideal for holding a credit card or money.
The only issue I had with this was the size of the armband. It comes with an extender, but with that it was far too big. The regular armband *just* fits my arms (which are pretty big!) and if I happen to randomly flex my biceps the velcro pops open.
Being neoprene I think it will stretch slightly, and this is still my favourite!
The Endurance £11.99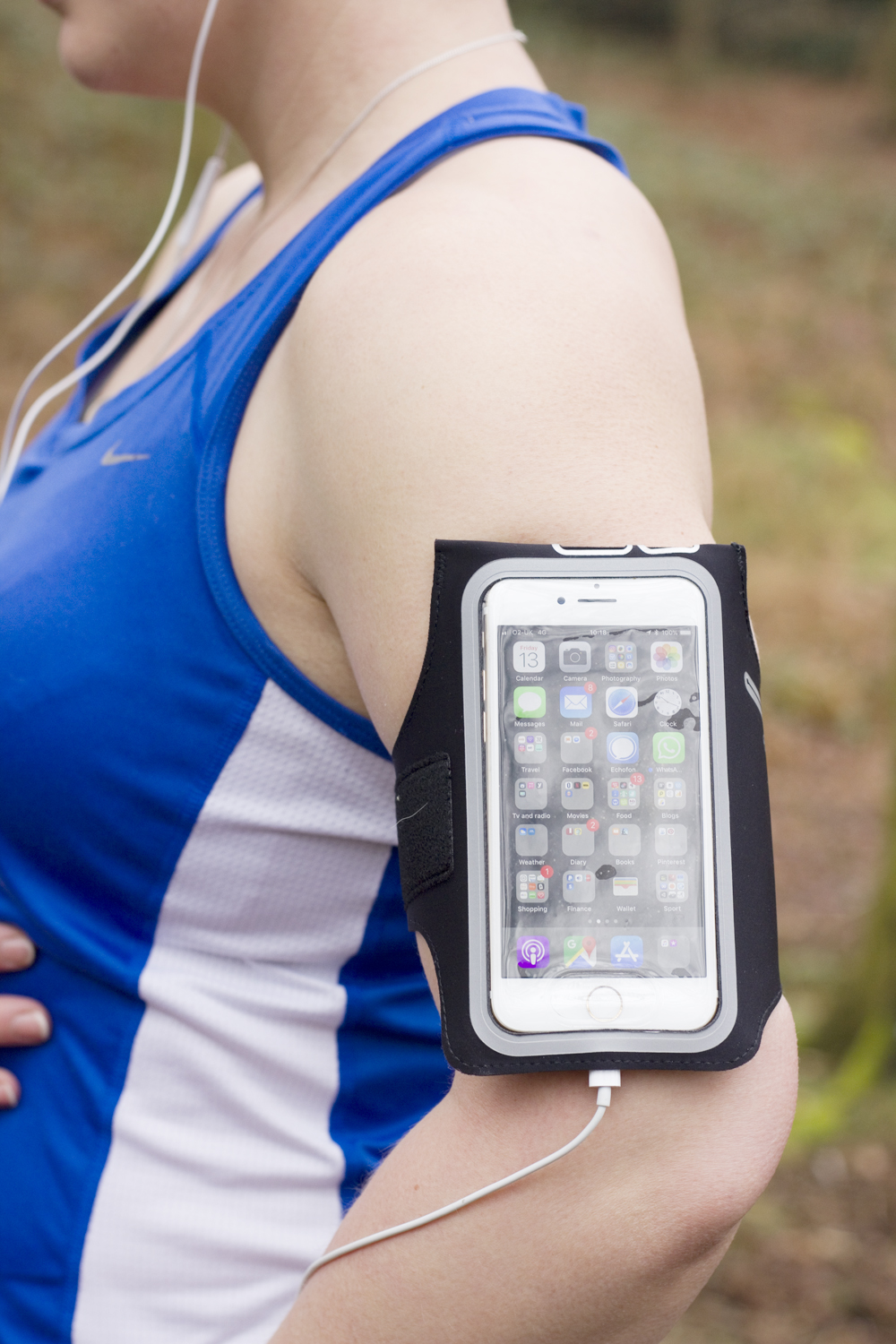 The Reflective Running Armband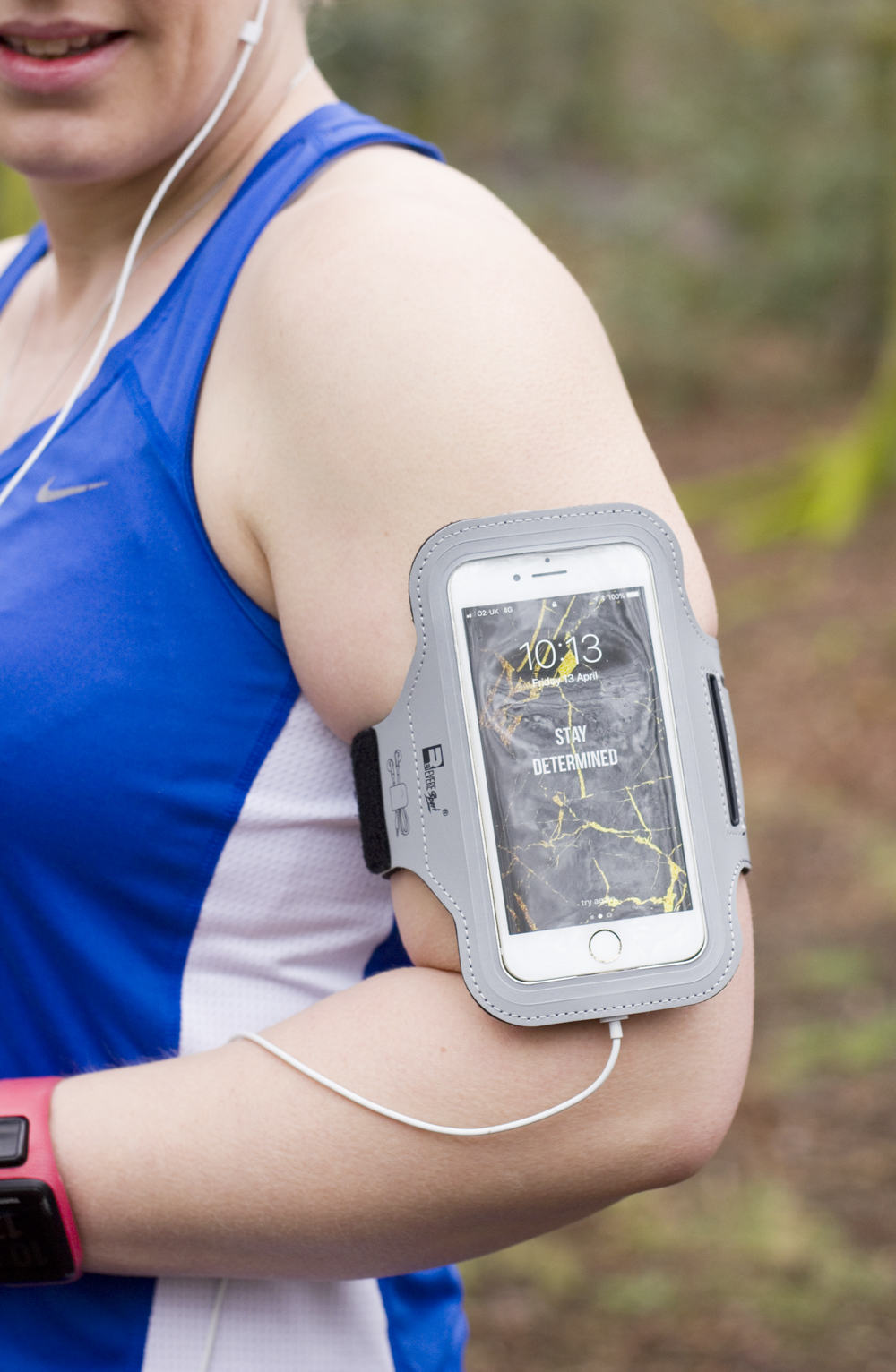 My second favourite. This is another neoprene armband, but this time in a silver relective finish, ideal for running at night.
Rather than a velcro flap at the top, this one has an over-lapping flap pocket, which makes it a bit more slimline, but also trickier to get your phone in and out if you need to in a hurry, though I'm not sure why you would. Again you can access your headphone ports at the top and bottom, and the screen is touch sensitive, with a hole to access the home button.
The key pocket on this is smaller. I think it would take a house key, but not a car key.
It also has a handy little velcro section to hold your headphones all neatly bundled up when you're not using them.
Reflective Running Armband £11.99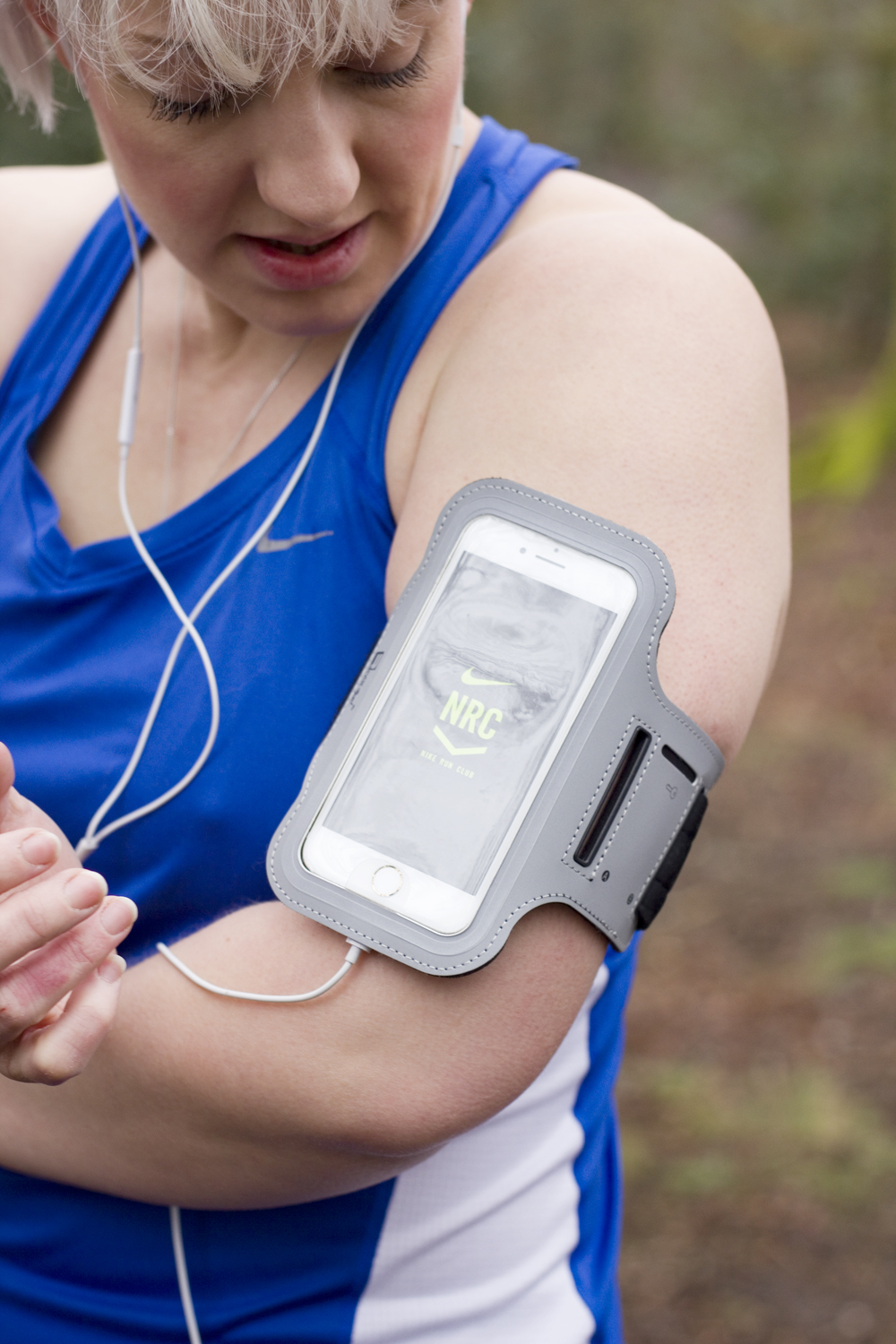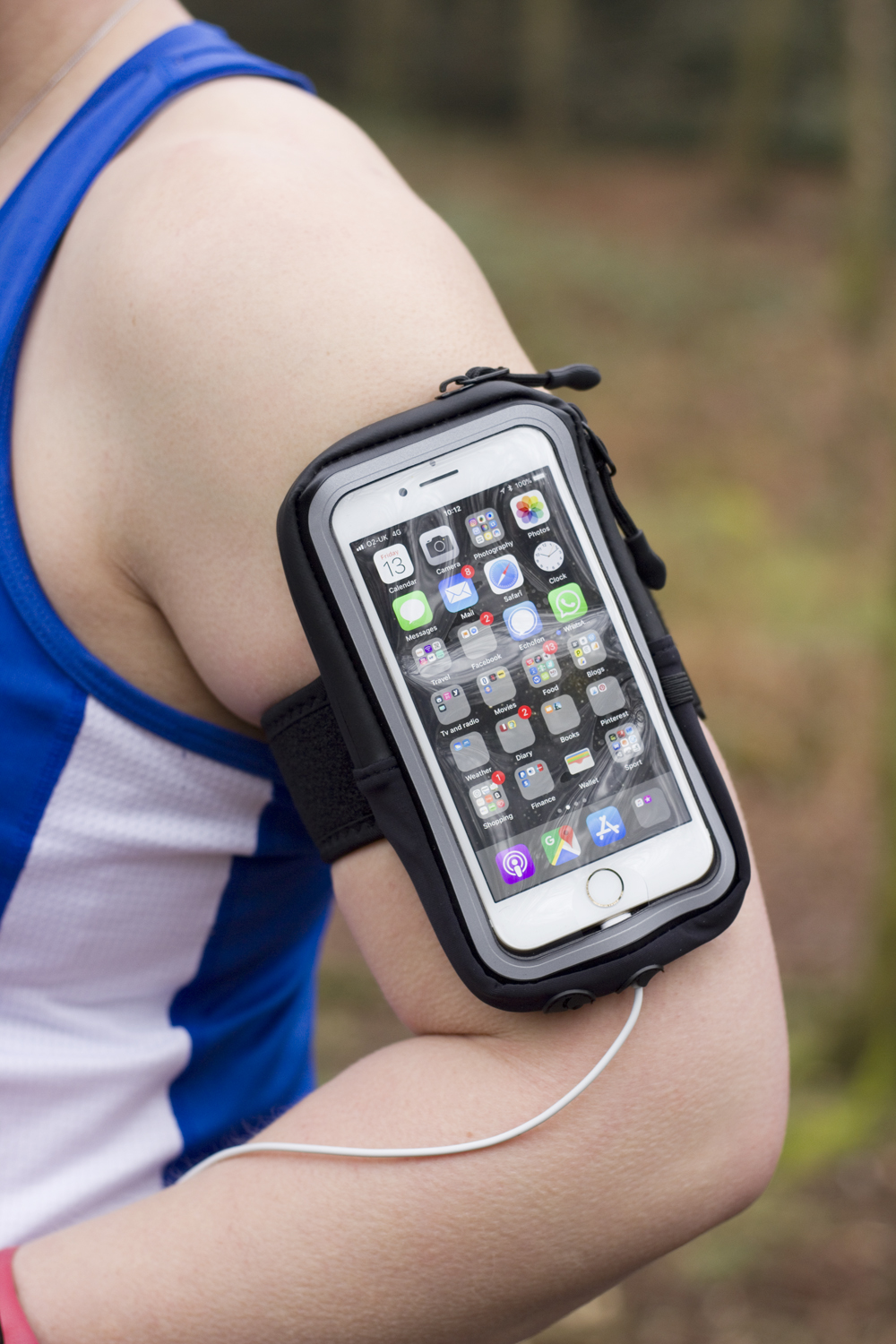 The Vertex comes in black and yellow, and is the running armband perfect for the kind of woman who carries her entire house in her handbag.
It's a zip-top neoprene wallet, with touchscreen access, and 2 pockets behind the phone that would be big enough to fit in lip balm, keys, money, credit cards, and probably a full makeup kit if you were a bit cunning about it.
Probably more practical for running, the pocket is also big enough to stick an energy gel or two in. It wouldn't get you through a full marathon, but it would work for a long training run.
The Vertex Running Armband £12.98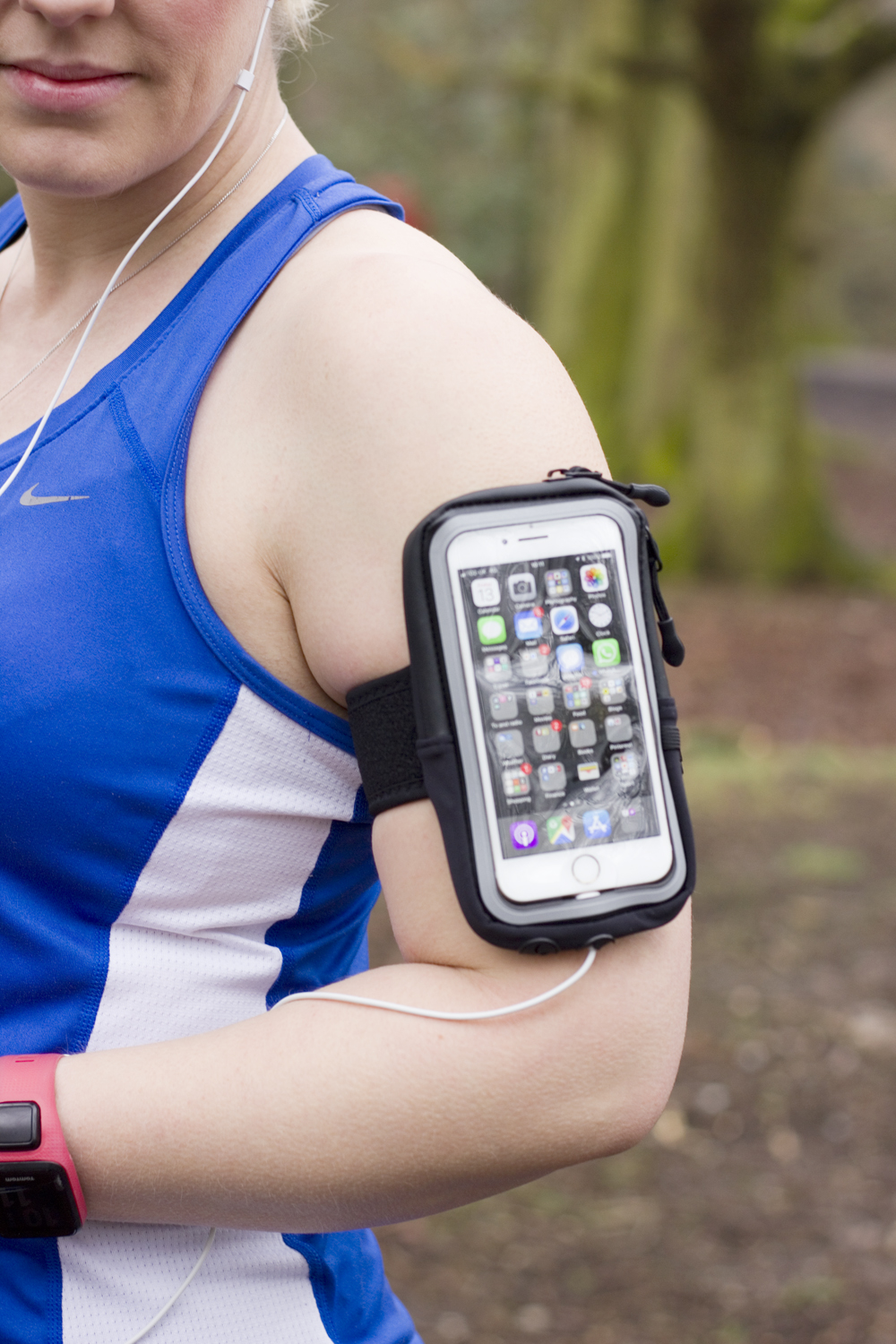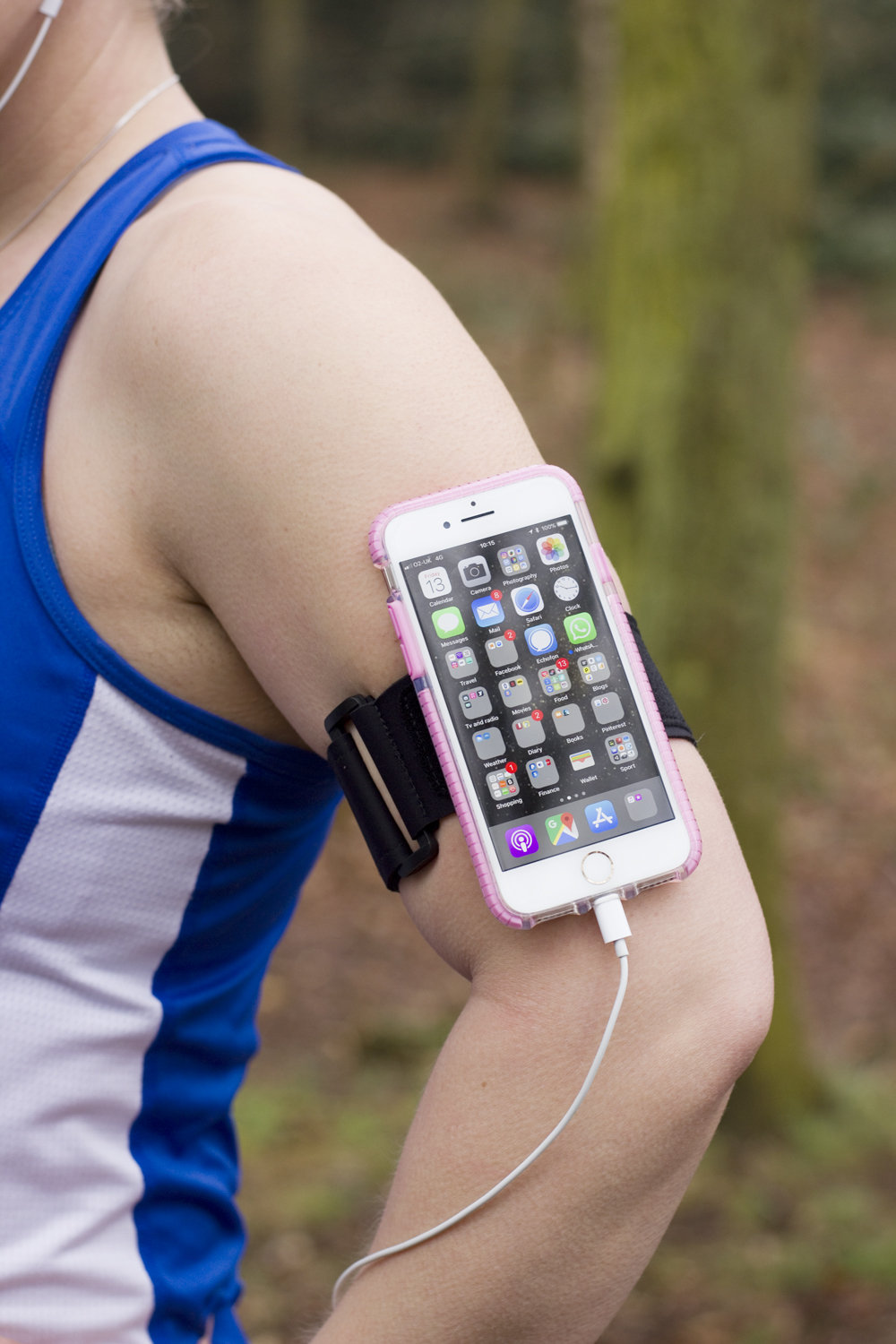 The Athlete was probably my least favourite, but not because of any comfort issues, just through personal choice.
It's basically an impact protective phone case with slots that an elasticated armband fits through.
It's very lightweight, and you have unrestricted access to the screen and buttons. For me I had an irrational fear that my phone would just randomly fall out of the case (it won't!), and I didn't like the lack of storage for keys/cards.
If you're looking for something minimal and light, this is perfect, however. It comes in clear, black, pink and green.
The Athlete Armband £11.99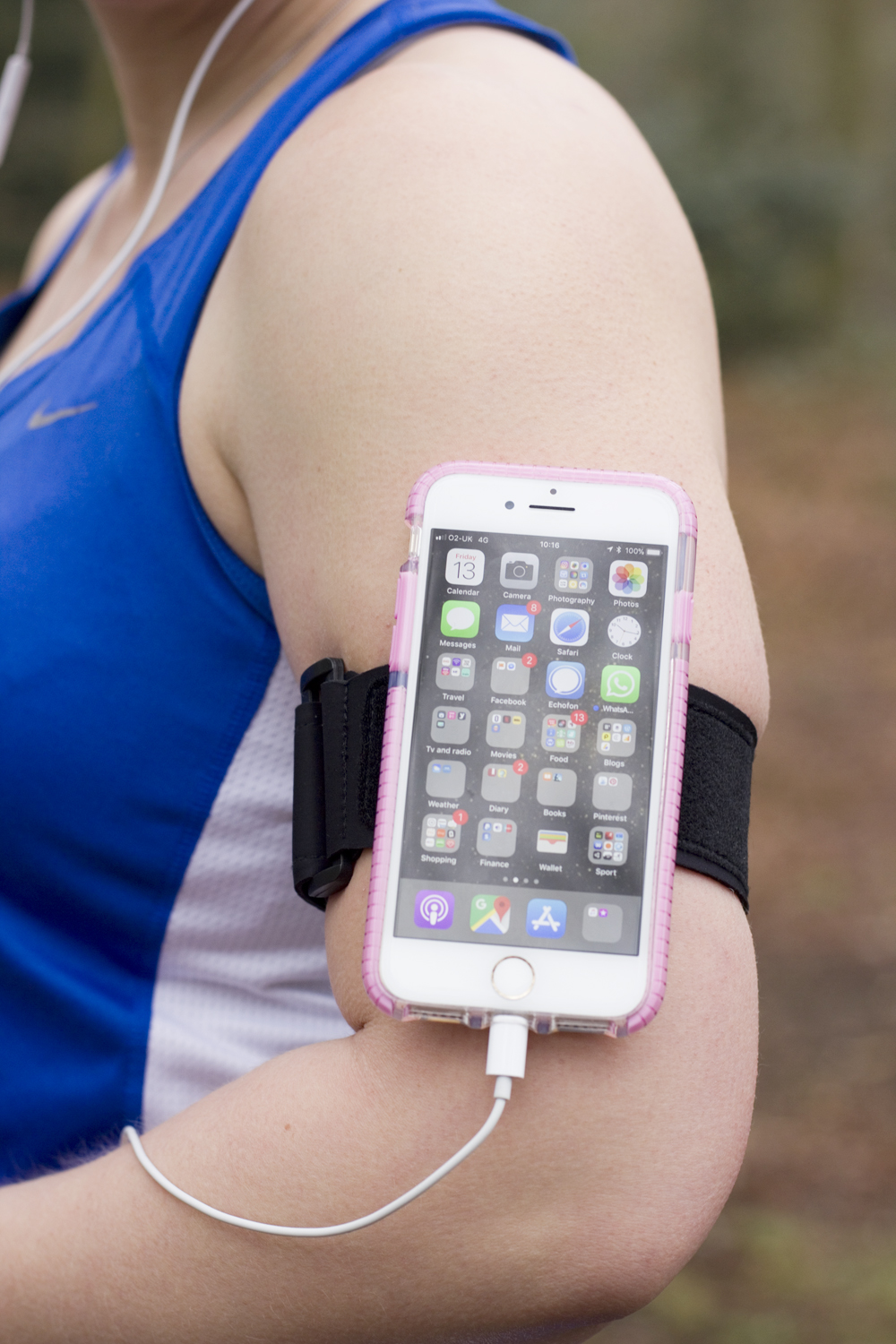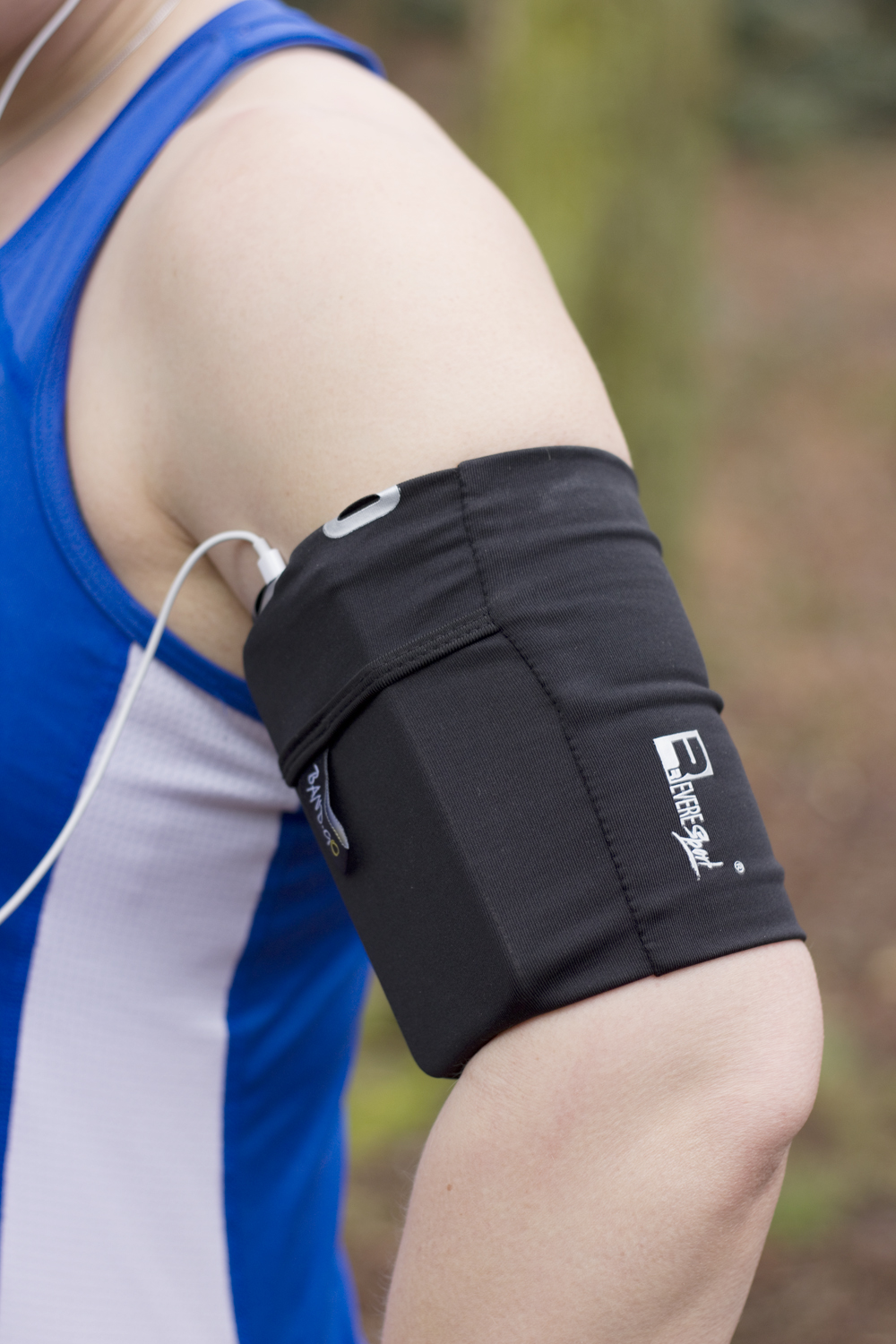 Finally, we have the Ultra.
This armband wasn't for me, as I couldn't access the screen while I ran. However, it was very secure to wear, and with no velcro it was really comfortable as well. The wide fabric armband means there's no fat squidging over the top!
Mr LLL runs with an iPod, rather than a phone, and he loved this one. He doesn't need to access the controls, and this one also carries keys, a card and even a gel comfortably. He's been taking this one out on his Half Marathon training runs.
Being fabric, it's also washable, so you can just throw it in the wash with the rest of your running kit. I would say this one is an ideal low maintenance armband, like a secure pocket for your arm!
The Ultra Armband £9.98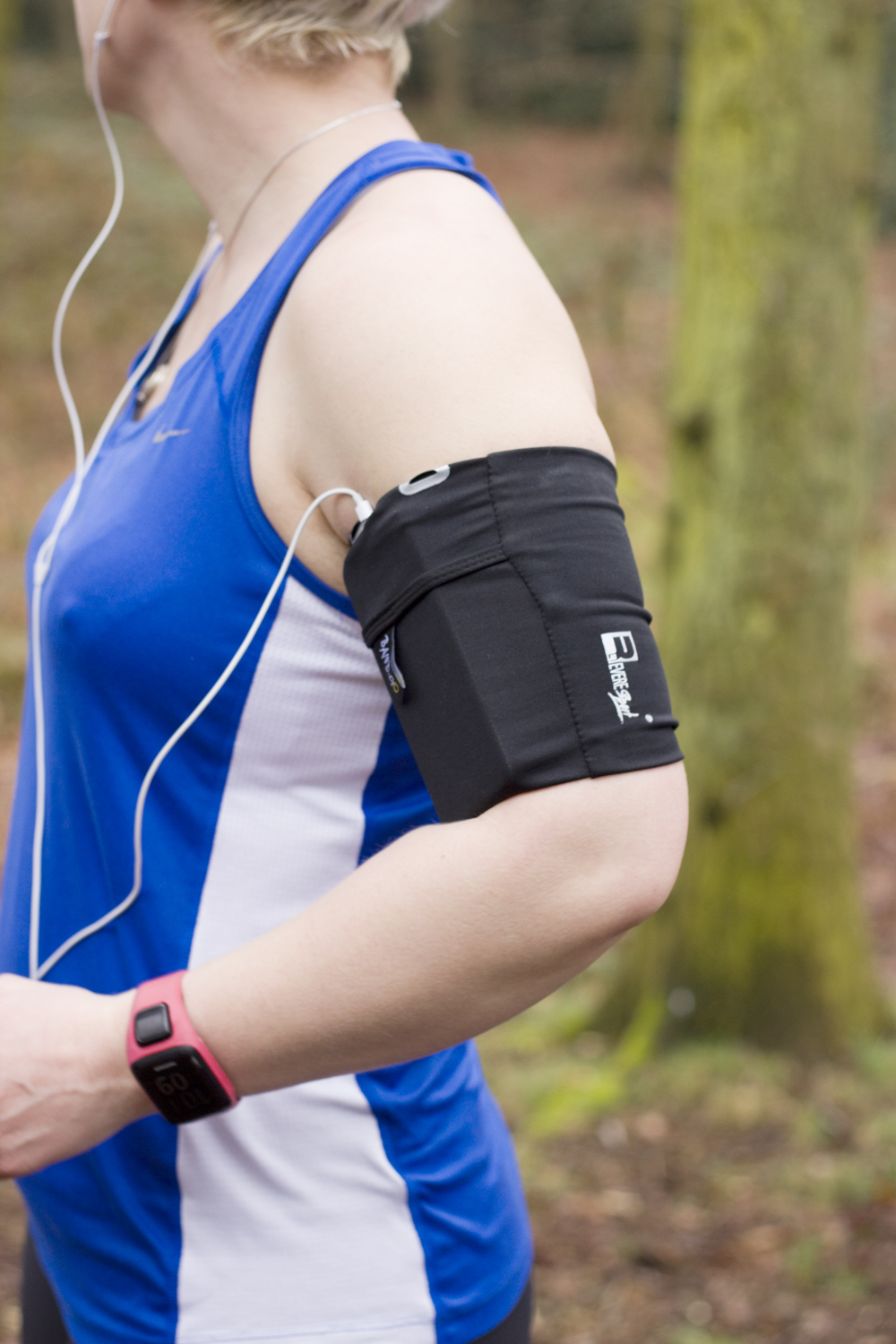 This post is produced in collaboration with Revere Sport.  Check our their website for armbands for iPhone, Samsung and LG phones as well as running belts, water bottles, and some rather snazzy looking headbands that I may have to get.
As ever, all opinions are my own!