Somehow it is May already, and I have spent much of the last few weeks trying to catch up with a load of stuff that I didn't do when I was feeling really ill earlier this year. Which means sending lots of emails that say "Hey sorry for not replying to this in February, that's not long ago, right?"
That's left not a huge amount of time for trying out exciting new things this month, but there's still some favourites worth a quick mention that have kept me going.
Food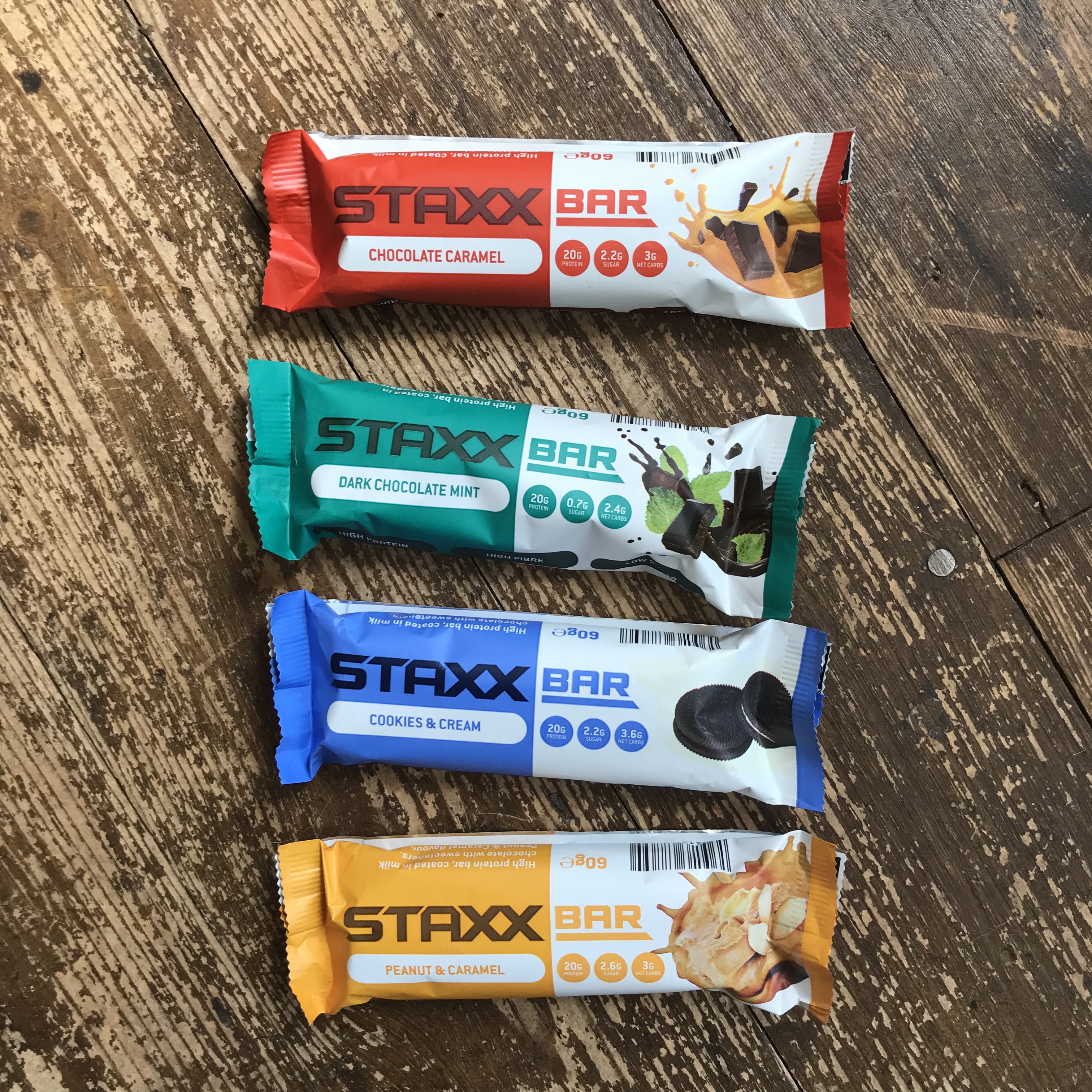 I was sent a selection of these to try and have scoffed all except one, which I am keeping for a special occasion as they are really, really good.
They have a kind of bobbly top, they remind me a little bit of Lion Bars, but with 20g of protein and high in fibre. Which sounds like a good deal to me.
They're also covered in real chocolate, not that chalky pretend chocolate a lot of healthy bars use.
You can get them at the Staxx website, or Muscle Food have them too.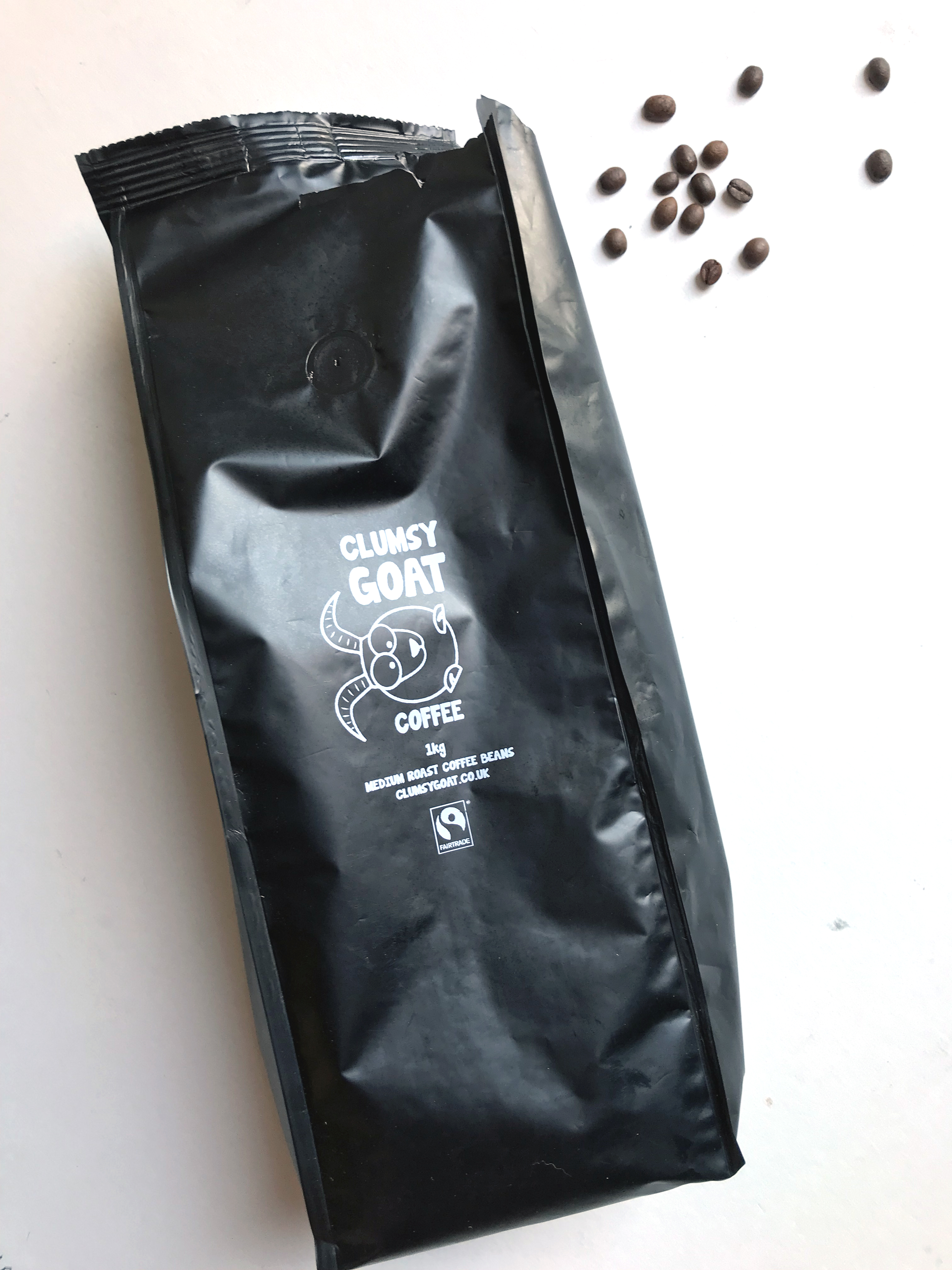 Many years ago I mostly drank tea. Then I discovered the wonder that is coffee. For a long time I thought that Carte Noir was nice coffee. Then I bought a cafetiere and now I like to have fresh ground coffee, and am the sort of person who takes coffee bags with her when she stays in a hotel.
Recently we rediscovered our coffee grinder, and how much nicer coffee tastes when you (or more accurately Mr LLL, as I am incapable of using the grinder without covering the whole kitchen in coffee) have ground it yourself. We wanted to get some nice coffee beans, and with my current obsession with subscribing to everything (See "Other Stuff"), I decided to give Clumsy Goat subscription service a go as I am a mug for a cute brand name.
The coffee is great and it's really easy to adjust your delivery dates. So if you're a coffee fan, I would recommend it!
Entertainment
Parks & Recreation
Yes folks, I have finally started to catch up with that program that everyone else has been watching for nearly 10 years. On the plus side that means I have a million series to binge watch and don't need to worry about running out.
I really love it. Everyone is nice, but not boring. It doesn't make me feel anxious, there's no peril, unless you count Tammy 1 and that time Sebastian went missing at the fair and Ron Swanson has a great moustache.
If by some random chance you are in my club and haven't watched it yet, then I highly recommend it.
Fitness
Epsom Salts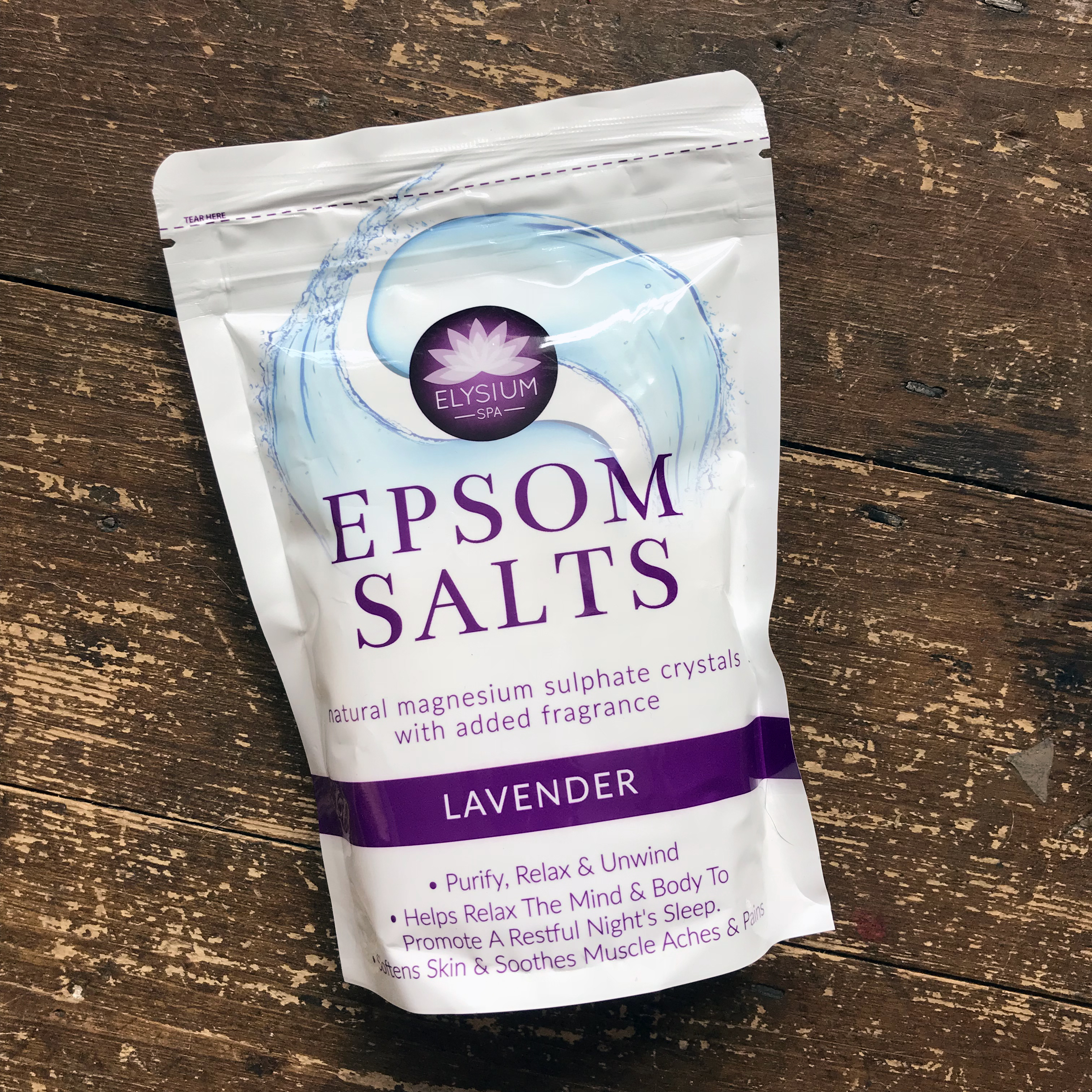 Ah, Epsom Salts, how I love you. They're one of those old wives tale remedies for sore and aching muscles, and I swear they have helped me so much with post workout aches and pains.
They can be pricy, but keep an eye out in Poundland for bags like the one above that come in Lavender or Eucalyptus, for, oddly £1. Alternatively, these Westlab Epsom Salts from Boots are regularly available half price (they are now!)
There aren't a lot of studies to back up their use for sore muscles, but it seems there just aren't a lot of studies, and personally I'm a big fan of the placebo effect anyway. Who cares why it works if it works?
Rock Tape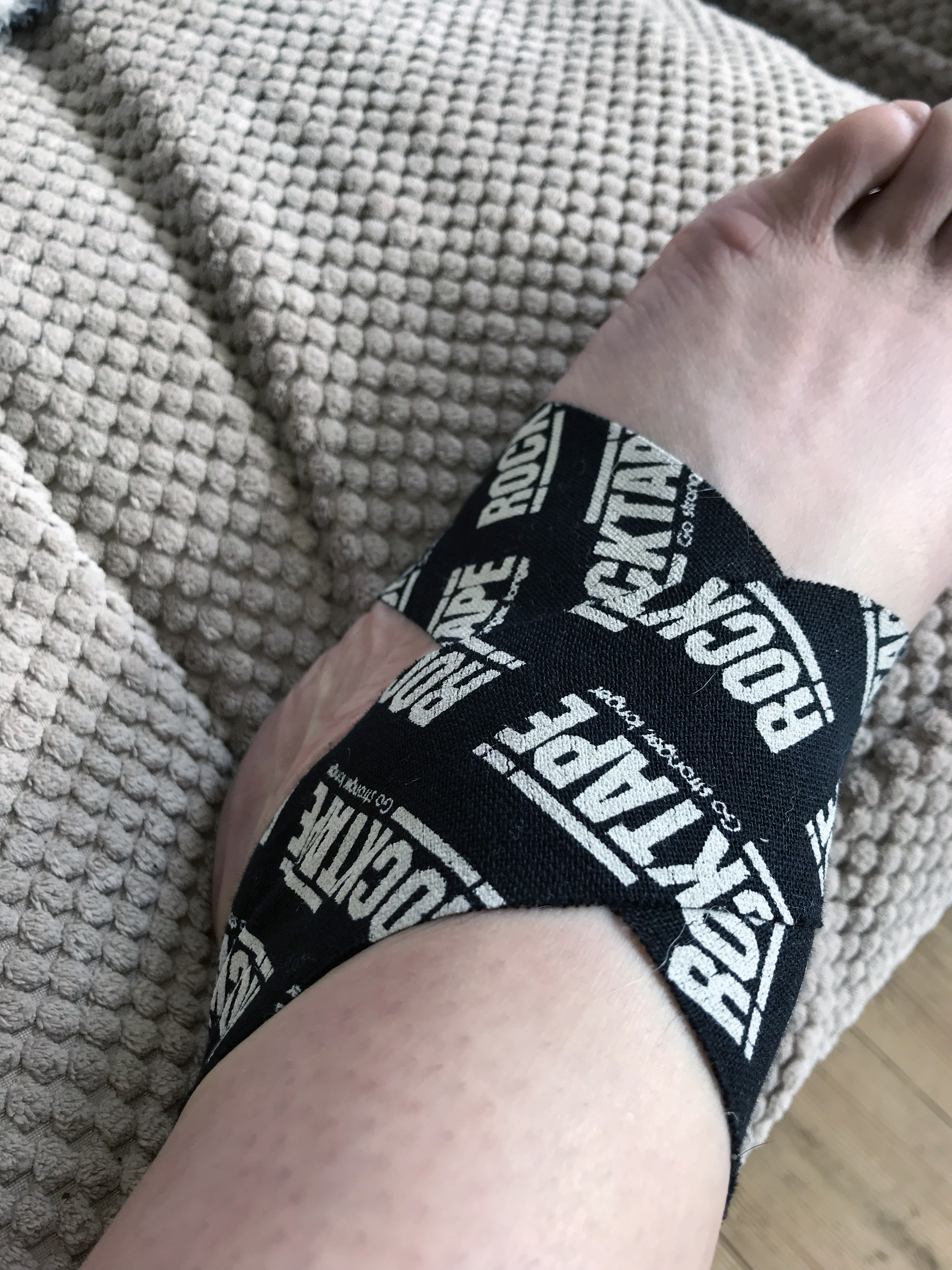 What do you mean you don't want a huge photo of my manky foot? Tough, have one anyway.
So. I have 2 sprained ankles right now. One because I sprained it years ago, which was when I first discovered Rocktape, and then resprained it when I forgot my ankle brace a couple of weeks ago. And the other was then hurt at a recent game.
They're recovering. I know the ankle rehab drill, and my favourite stuff in the world for rehabbing everything that hurts is Rocktape. I've taped my back, ankles, knees, quads and wrist in the past. It's the best.
Rocktape is pricier than other tapes, but I prefer it for 2 main reasons.
First is that it comes in some super cool patterns and colours. I personally love the tattoo print (which I ordered this time, but they sent me logo print instead, humph), but camouflage, skull print and cow print are all pretty cool.
The second, and possibly more relevant reason, is that it lasts longer. I've bought cheaper tape and it peels off as soon as I get sweaty, or have a bath. Rocktape will stay good and stuck through baths, showers and sweaty training sessions, thus making it more cost-effective than the cheaper stuff.
There's a selction of colours on Wiggle or Superdrug.
Other Stuff
Tails.com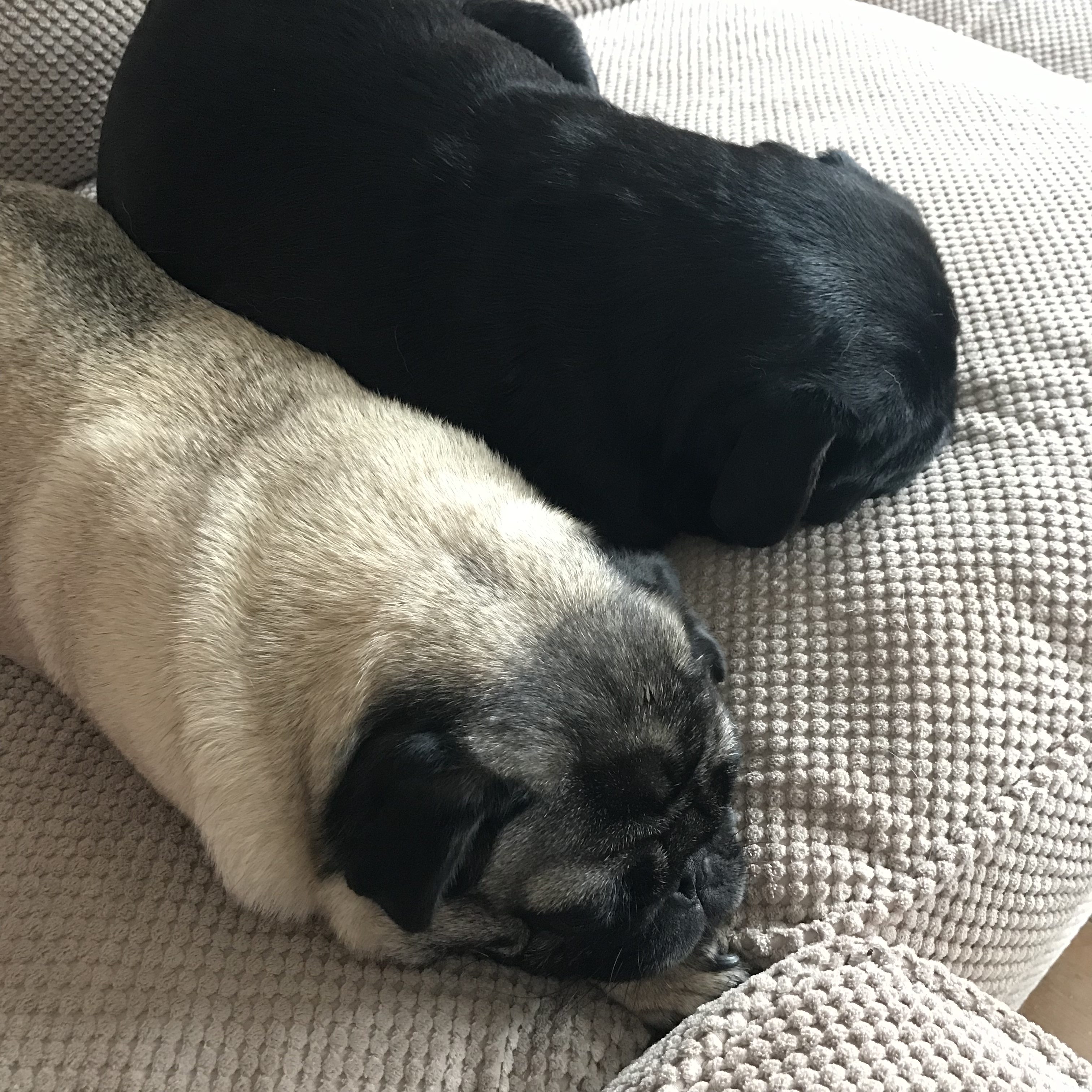 When the Puggles came to live with us last year they came with a big bag of food, then someone offered me a free months trial of dog food delivery service Tails.com, and we never went back.
I am a big fan of subscription services for things I use regularly as it allows me to budget better, and avoids me running out. So now, each month, we get bags of food, plus rolls of poo bags delivered so we never run out!
I like that the service tailors the food to the dog, meaning we can edit the Pugs food to their tastes and/or delicate stomachs, as well as helping control their weight. It also comes with a handy scoop to portion it out, which is way easier measuring it out on the scales, or just guessing.
You can get a free months trial by following my link, you just pay £1 for delivery, and the kibbles make handy treats if you find you don't get on with it, so nothing to lose!