Hello!
How are you today?
I nearly forgot to write this because I was busy zonked out on the sofa wondering whether I should get up and do something useful, and then I remembered, IT'S SUNDAY! There's people out there waiting with baited breath to hear about that time I got annoyed with a guy in a pub who got snotty because we let the Pugs sit on a chair (They're cleaner than YOU Mister).
That's basically all there is to that story, so that's the last you'll hear of it, promise.
But before I get on with spending the rest of my day doing nothing useful at all. This week I…..
Visited a Palace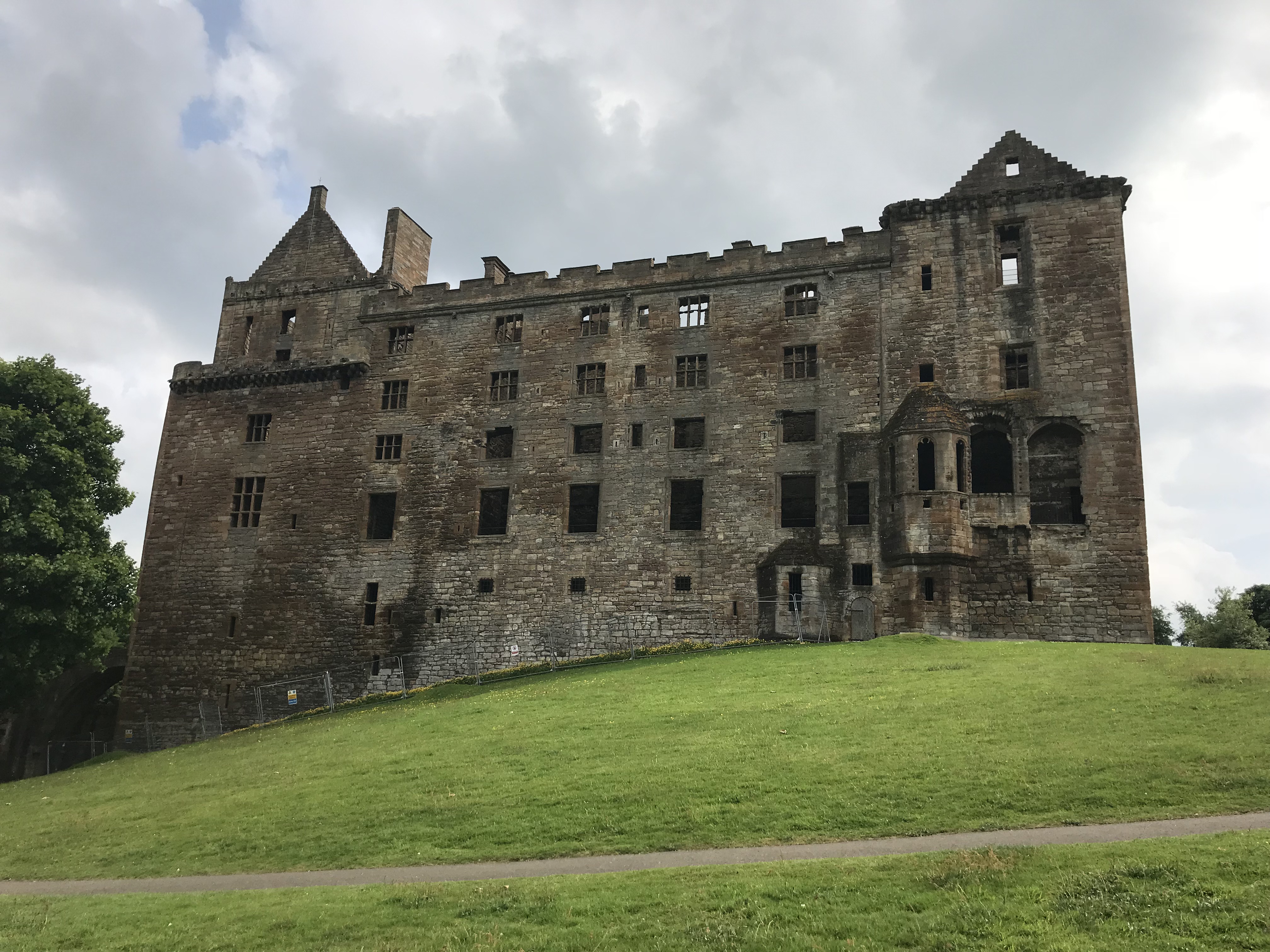 Because when you're staying in Linlithgow, and just round the corner is Linlithgow Palace, you have to take the Pugs for a walk in the grounds and admire the huge castle where Mary Queen of Scots once lived.
The Pugs ate some rabbit poo while we admired the ruins, then we sat on the grass and spent a jolly 20 minutes watching some people on the Loch trying to right a capsized boat. Then we went to a "dog-friendly" pub, where the aforementioned man got snotty about the Pugs being on a chair.
Ok, so I lied when I said I wasn't going to mention it again.
We also went to another pub where one of the bar staff started crying because they were understaffed. So an interesting day in the pubs of Linlithgow.
Oh yes, then we ordered a pizza on Just Eat from a takeaway that claimed they had no idea where our AirBnB was, despite the fact that it was less than 5-minute walk from the restaurant, so we just walked over and picked it up.
And that's basically the tale of our Sunday in Linlithgow.
Stayed in my 3rd AirBnB
I know, right? Last week I was staying in my FIRST AirBnB and this week I'm already on my third. This one was called The Old Bakery in Poynton, near Stockport to break up the trip home, and it felt like more of a holiday than a stopover, we're actually considering going back for longer!
It was a self-contained annexe, in the countryside, with a lovely walk down the canal just outside the front door. Plus they left 2 bottles of wine and a bowl of strawberries in the fridge.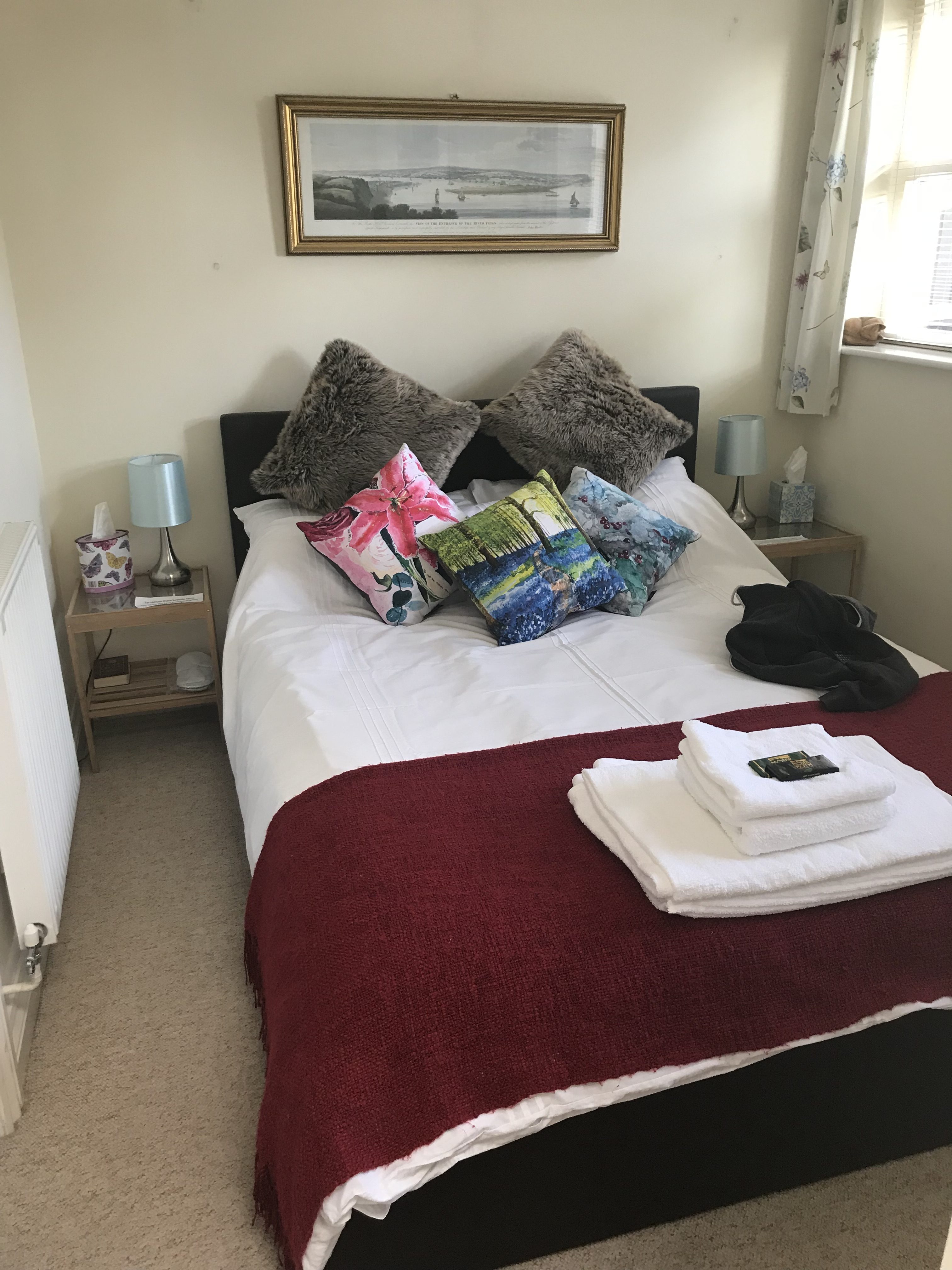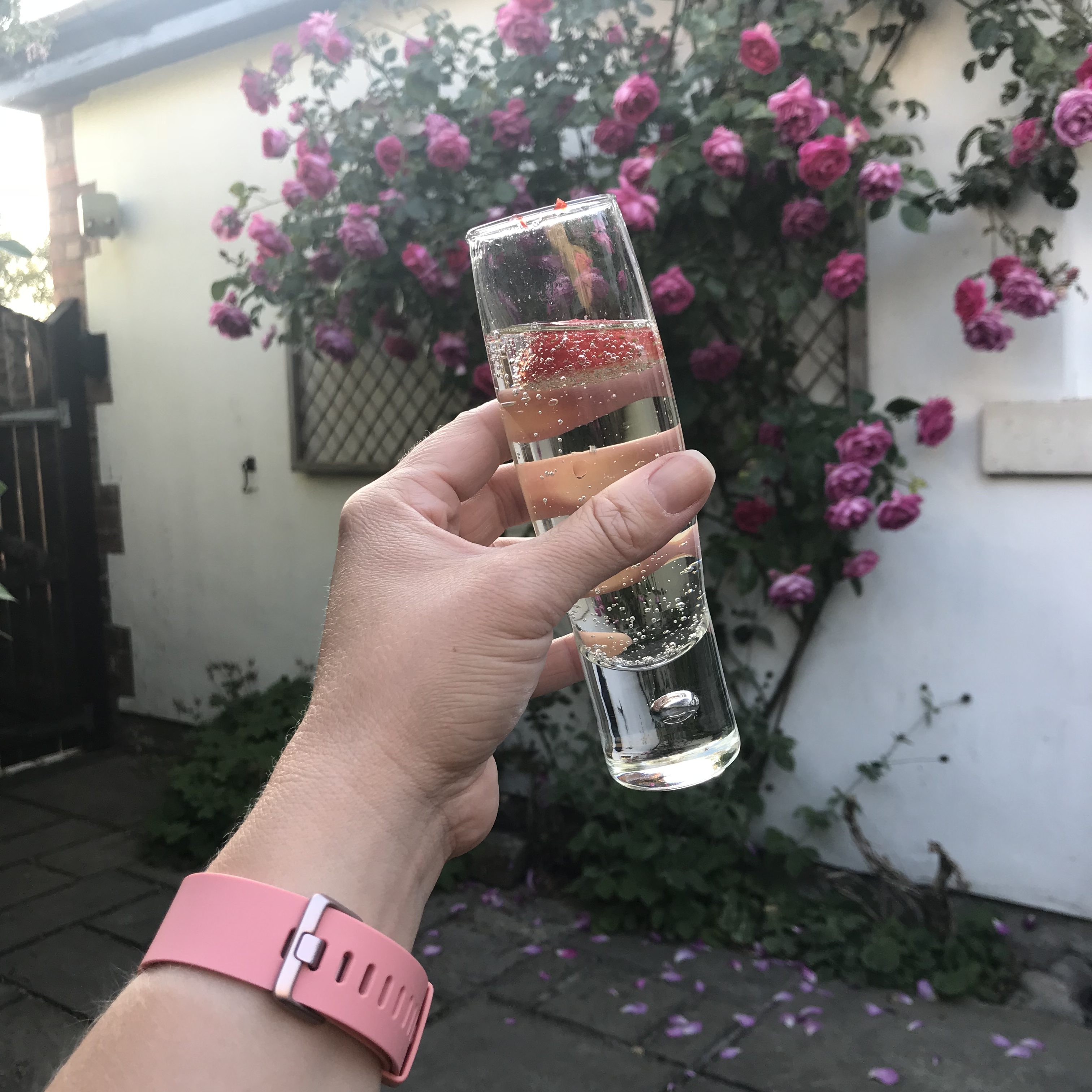 We took a lovely walk, sat in the sunshine with a glass of wine, before cooking ourselves tea we'd bought from a farm shop and watching trashy TV. The following morning we walked down the canal and had a coffee in a little shop by the water.
It was pretty blissful.
Unfortunately any sense of calm was rapidly ruined by a stressful drive back to Norwich along windy country roads with a gear box that kept suddenly deciding not to work in the worst possible places.
Got My Medal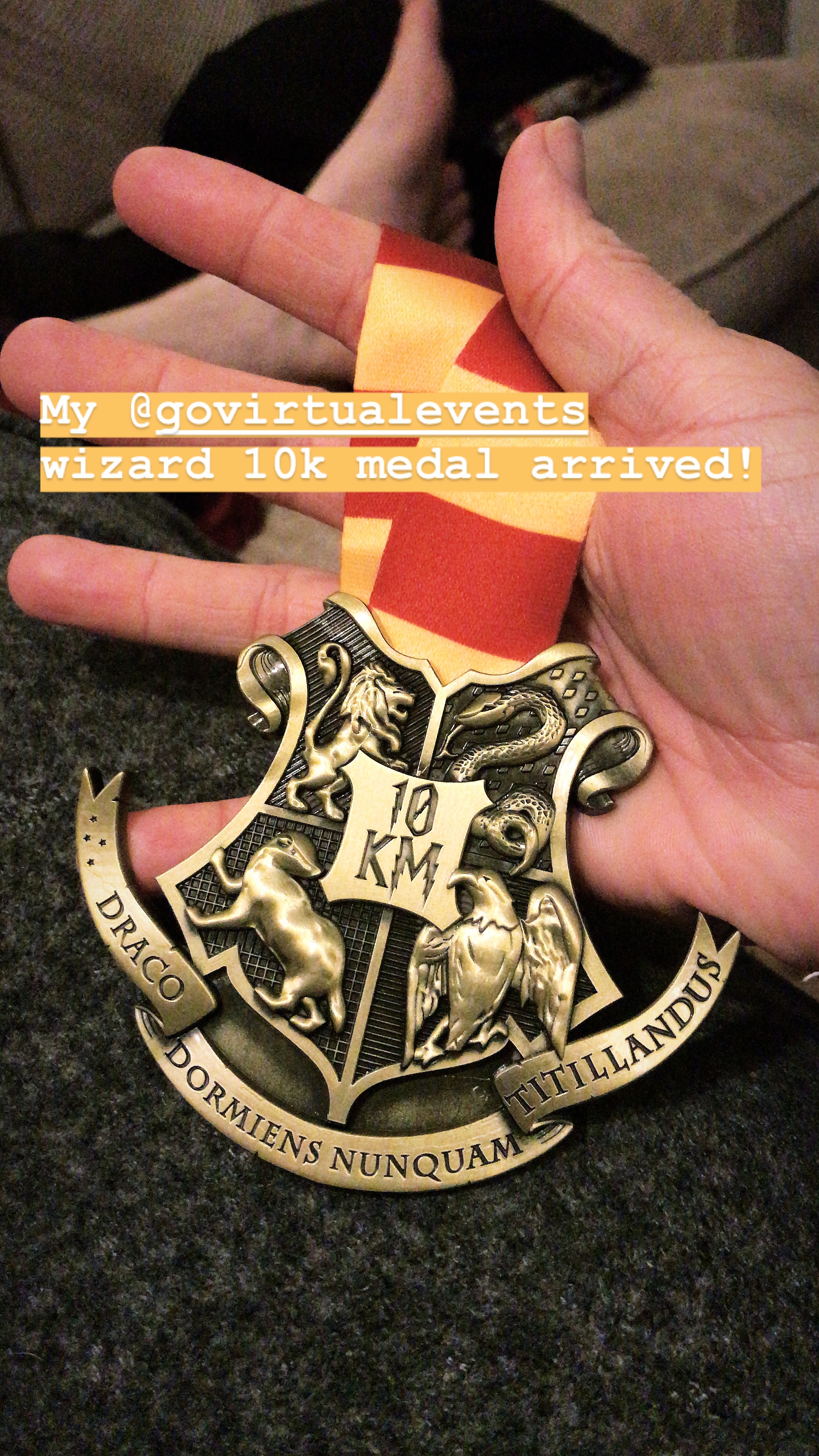 Last weeks difficult 10k run was rewarded when I got home and found my Wizard 10k medal waiting for me!
It's a pretty cool medal. I plan to wear it whilst wearing my Harry Potter pyjamas, drinking from my Harry Potter glass and watching Harry Potter films. I may be mildly obsessed.
Got some new Swimwear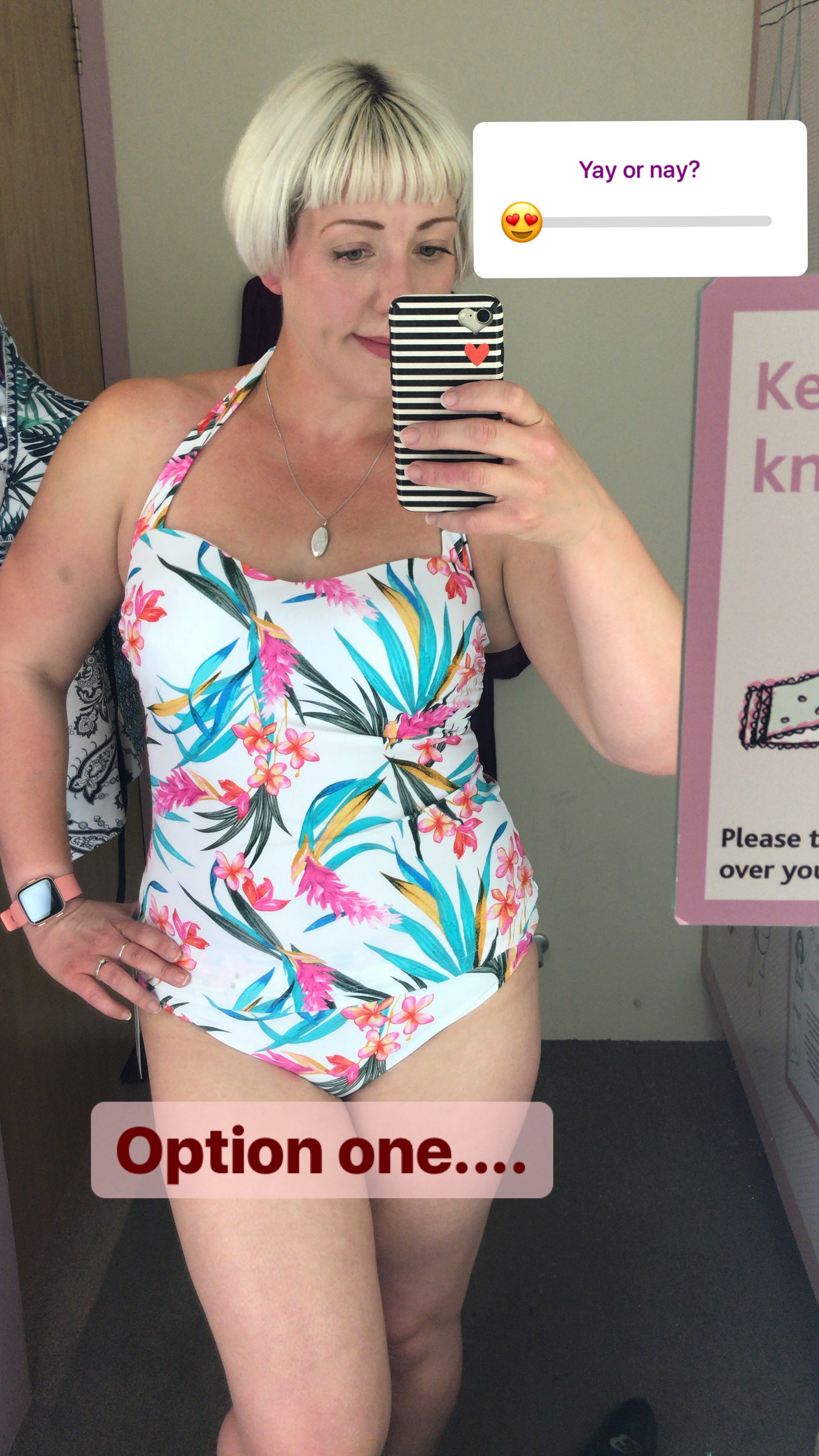 If you saw my Instagram stories then you'll know that last week Bravissimo invited me to get fitted for some new swimwear.
I was quite excited. I haven't had new swimwear for about 5 years, and the For Luna one I wear is gorgeous, but I chose navy, so it's not very exciting! I went into Bravissimo determined not to choose anything black or boring. In the end I wasn't brave enough for a bikini, I tend to go to swimming pools rather than lounging on tropical beaches, so I feel a bit over exposed, but this tankini is amazing!
I love the print and inside it has a built in bra, with a proper fastening, so if you've got a bigger bust you can be well supported!
Had a poorly husband
To finish the week on a bit of a downer, this time it's Mr LLL turn to be ill and he has spent the last 3 days with a horrible summer cold, drinking lemsips and feeling very sorry for himself.
He asked me to write this in the hope that someone would send him get well flowers. I'm a little worried about his mental state to be honest.
And that was another week in my incredibly exciting life.
How was your week?
Related