It's been a while since I wrote a Friday Frock Love, but with a hot and sticky summer in full swing, I'm definitely feeling the Frock Love right now!
Today I've got some delicious picks from Debenhams. I really love a good department store, just because it's so much easier to be able to find so much choice under one roof, instead of trudging from shop to shop. Even online it has its advantages, with just one delivery charge to deal with.
So much choice does occasionally mean I spend more than I mean to. Like that time at Christmas that I went in to buy a pair of trousers and also came out all clammy clutching an impractical pair of brocade stilettos.
Todays Friday Frock Love is brought to you in collaboration with vouchercloud, so if you need one last reason to shop at Debenhams, then check out the vouchercloud Debenhams page for the lastest discount codes, you can even set an alert so that you'll get notified when new discounts are added.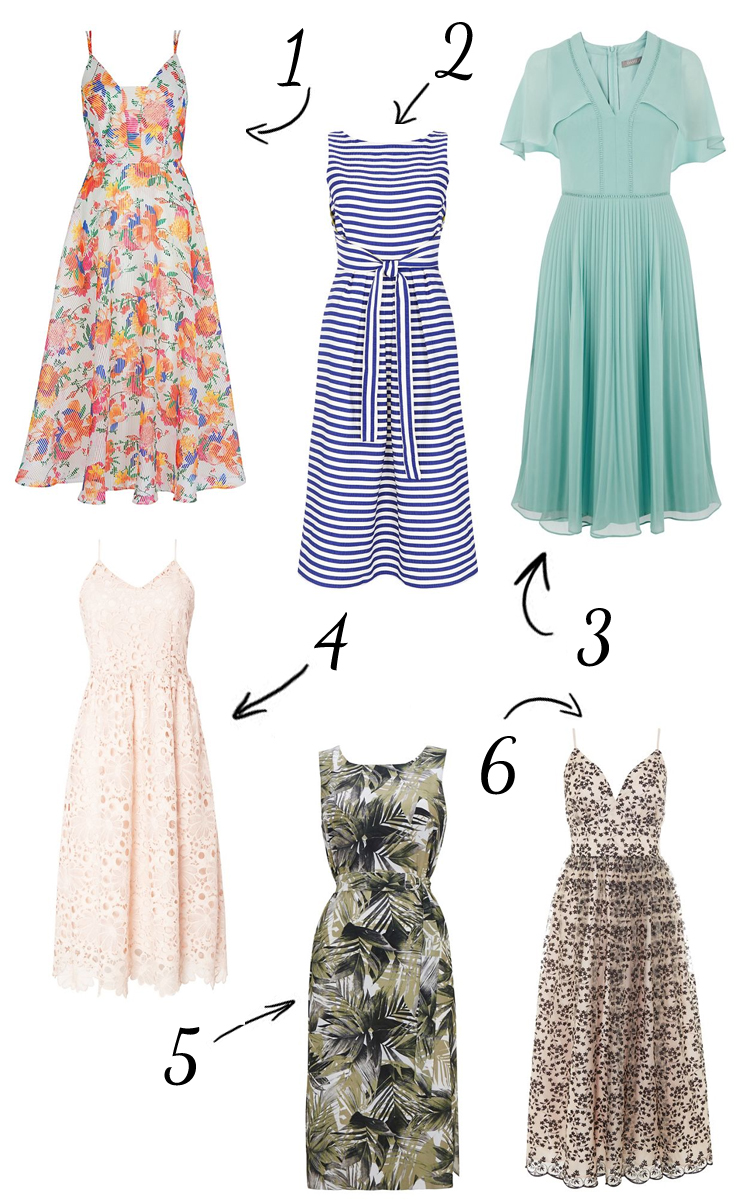 The fact that this print is called Tropicana immediately makes me imagine myself wearing it with bamboo jewellery while drinking cocktails from coconuts.
This one is in the sale, so bonus! I love the understated nautical feel. It needs espadrilles and my sail boat earrings.
Ooh I love this cape back, and the art deco green is beautiful. This is one for a warm summer wedding reception, or evening garden party.
I have a similar dress to this in black lace and I love it. This one is more soft and feminine, though I'd love to toughen it up with boots and a leather jacket.
This palm print is just everywhere right now, and it feels so perfectly tropical when the weather is hot and sticky.
Half price in the sale for this dreamy embroidered prom dress. Another one that would be perfect with a fitted cardigan for a wedding reception or summer party.
This post was produced in collaboration with vouchercloud.
All opinions are, as ever, my own.