Oh, hai there winter!
In the last month I have realised that:
My winter coat needs dry cleaning.
I do not have any non-laddered "natural" tights for times when black opaques are not appropriate.
All my black opaque tights are bobbly and snagged.
I cannot find my black beret.
I really cannot be bothered to leave the house after 4pm as it is dark and cold.
These are all signs that winter has arrived. That and the fact that the house 2 doors down from me has already put their Christmas tree up in November.
Staying healthy, happy and active in Winter requires a slightly different approach than it does in the middle of an August heatwave. I, for instance, feel slightly less keen on eating salads and a lot less motivated to get out of bed early to go for a run, or sometimes to get out of bed at all. So I switch things up a little bit. Sometimes just the act of switching things up makes me feel a little more motivated and a bit more active.
Here are some subtle tweaks I make to my routine in winter that help me make it through to Spring without turning into a colourless blob, blinking in the sunlight.
Staying Active
Staying active when it's cold and miserable is a lot harder. The thought of going outside and being all cold for a run is not appealing, and it gets dark so early that evening runs just feel like a misery.
BE KIND TO YOURSELF
Being active doesn't have to mean 2-hour gym sessions and long runs in the dark. I don't stop doing these things, but if I find it hard to get motivated and miss a day, I try not to beat myself up. There are other ways to stay active.
In the dark winter months I try and plan more home-based workouts. Yoga videos on You Tube are much easier to motivate myself to do as I don't have to go out in the cold, or change out of my pyjamas if I don't want to. Plus, Yoga is an easily variable work out, I can pick and choose my routines depending on my mood or time I have available; something more energising to build strength in the morning, stretching and relaxing at night. I do an hours session to really get into it, 20 minutes to fit in before a bath, or a short 5-minute bedtime Yoga routine.
Booking classes is also a good way to get yourself out of the house. I pre-book my Pilates sessions, and I'm much less likely to miss them if I've paid in advance. I've also got a set arrival time, I can't just say "Oh, I'll go later".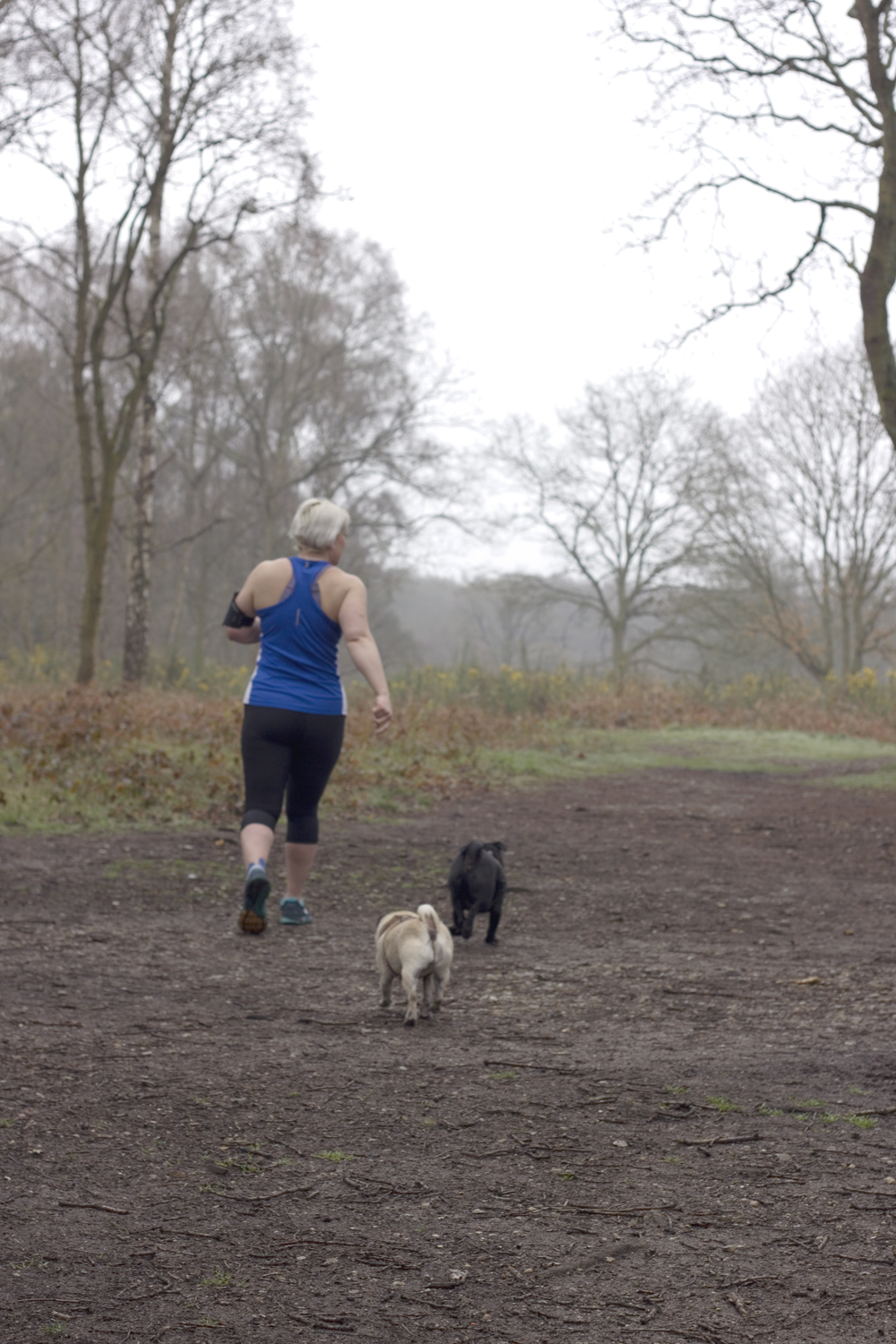 Signing up for a challenge has a similar effect. I hate failing, so if I've committed to running a certain distance, or working out every day you can bet all the money you can find down the back of the sofa that I'm going to get out there and do it.
I'm a big fan of virtual races at the moment. Some just allow you to commit to running "any distance" in exchange for a cool medal. Pow Virtual Running is one of these. I find it more challenging to commit to a distance. For instance the Virtual Runner UK Advent Challenge, in which you commit to running 25k in December, or the New Year, New Unicorn January challenge, where you commit to run 10k in January.
If you really can't face running, then walk more. Buy a good pair of boots that are easy to put on and a big cosy coat so that leaving the house doesn't feel like such a chore, and try and walk places rather than jumping in the car because it's cold. This not only keeps you active, while feeling less daunting than winter running, but also helps with my next point…..
Get More Vitamin D
Vitamin D is a vitamin that helps supports healthy bones and teeth, normal muscle function and immunity. I've also seen some research that suggests that it has a link to low mood and Seasonal Affective Disorder.
Vitamin D is awesome, as we actually make it ourselves through our skin's exposure to sunlight, which is amazing, unless you live in the UK and it's winter, in which case it's pretty much impossible to get enough sunlight to synthesise enough Vitamin D.
So Public Health England advise that everyone in the UK should be taking a Vitamin D supplement in Autumn and Winter. They're so serious about it that low-income families can get the supplement free under the Healthy Start scheme
I've been taking a Vitamin D supplement for a few years, but this year I've been working with Alive! as part of their blogger team. That means that this winter I've been using the Alive! Vitamin D3 Soft Jells, which, I'll be honest, are way more fun than a boring capsule! I've also been giving them to Mr LLL, he frequently forgets to take supplements and tablets, but finds these easier to remember because they taste good and are made with a natural cherry fruit flavour, so he actually wants to take them!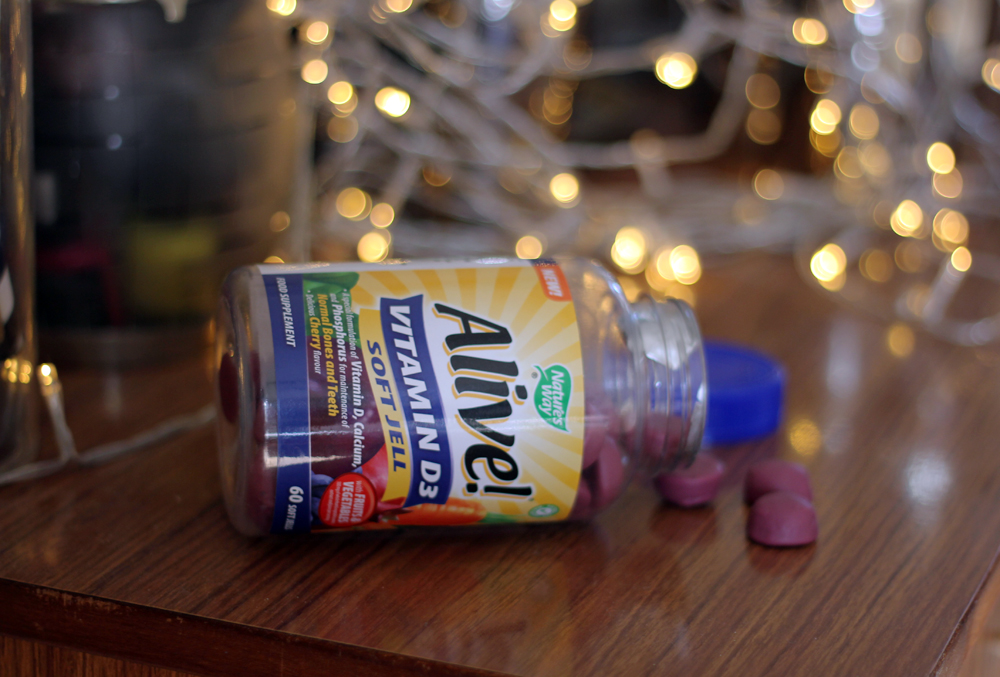 Alive! Vitamin D3 Soft Jells are available from Boots, Holland and Barrett and Superdrug, the RRP is £14.99, but they are currently on offer direct from Nature's Way for just £9.99. As a special treat you can also get FREE shipping (worth £3.50) on the Nature's Way website. Use the code VITAMINDFREE at check out until midnight on 31st December 2018.
Eat and Drink Well
This is a big thing for me. Turning to comfort food (and drink) in the colder months leaves me feeling sluggish, lacking in energy, and with no clothes that fit.
For me it is absolutely vital to plan ahead so I don't get tempted by Christmas snacks and cakes in the shops. It's also important to remember that comfort food doesn't necessarily have to mean full of fat and/or covered in cheese (at least not ALL the time). Soups and stews can be packed with vegetables to keep your vitamins and antioxidants topped up (this is a great recipe, just saying!), use low-fat mince to make chilli and it's full of protein, especially if you add the wonder that is the nutrient-dense kidney bean. All of these winter meals can also be batch cooked and frozen, making meal planning and prep far easier.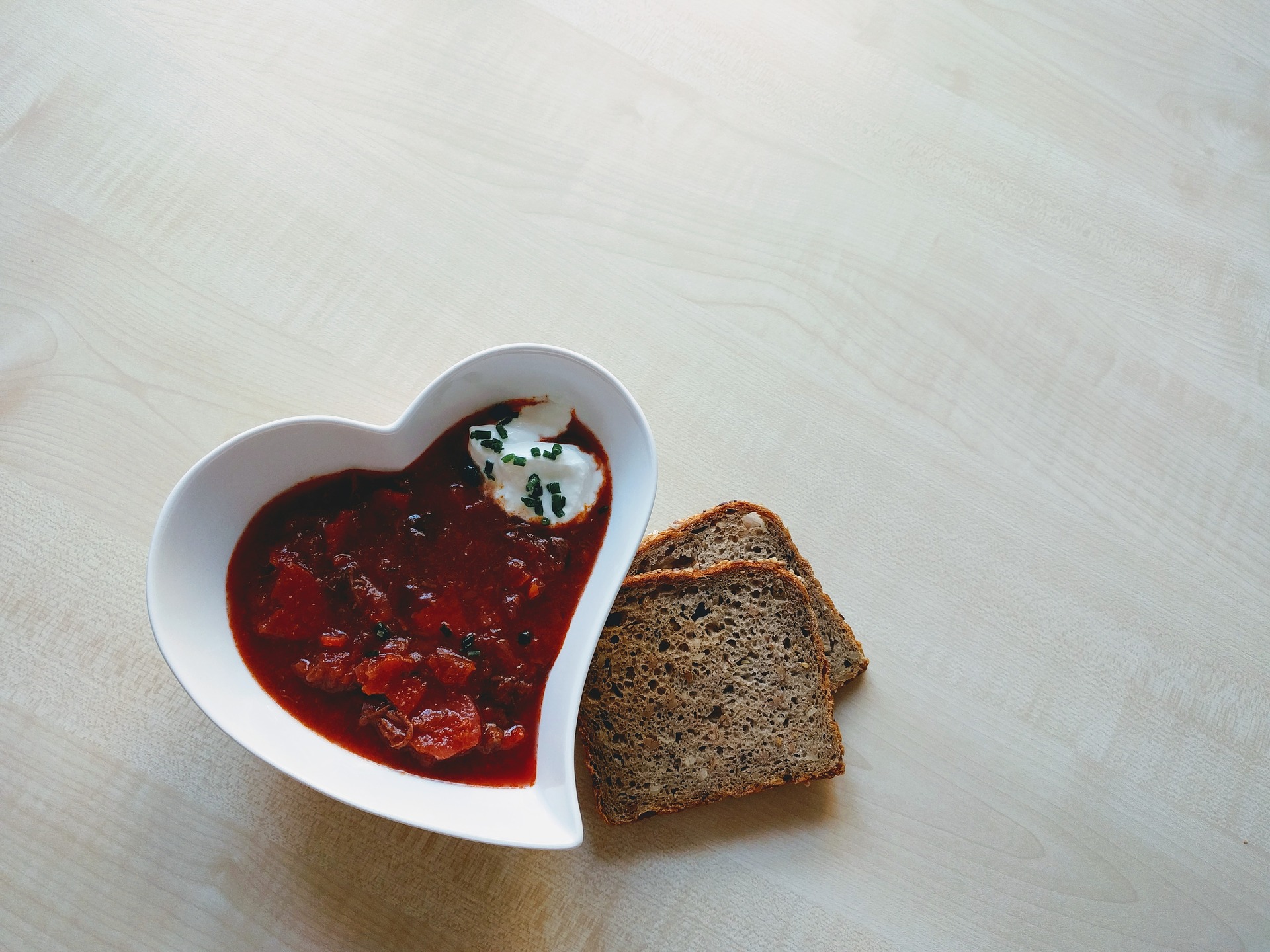 Staying hydrated is also as important in Winter as it is in Summer, but cold weather makes us less likely to reach for the water bottle. Herbal teas can be much more tempting and I always try and make a couple of my trips to the kettle each day to be for a herbal tea instead of coffee. Lemon and Ginger is suitably warming, but I'm also a huge fan of peppermint and chamomile and honey is nice at bedtime. I also keep a glass of water by my bed so that I can start the day with it.
Switching Skin Care
Cold Winter weather means your skin takes a beating. It's not just the bracing icy cold winds that can dry out your skin, but also overheated shops and offices as central heating removes moisture from the air and dries out skin.
Staying hydrated will help, but it's also worth considering switching to richer creams and oils for your body and face. In the winter I like to use the sort of rich body cream that comes in a pot, rather than a pump dispenser lotion. I also use hydrating treatments on my face, like Rosehip Oil.
I also make sure I use a hand and foot cream at night, at night is when your skin renews itself and it's also a time when your hands and feet won't be busy being stuffed into winter boots or washed and dried all the time, so your hands and feet can use that time for a little bit of TLC.
These switches are all relatively simple, but really help me stay well and healthy over the winter months.
Most important, I think, is being kind to yourself. Physical wellbeing starts with mental wellbeing, and berating yourself for not heading out for a run when it's minus 5 never helps. Do some yoga, curl up under a blanket with a cup of herbal tea, make you sure take your vitamins and the sun will come back soon, I promise.
This post was produced in collaboration with Alive! all tips and opinions are my own.