Hello there!
And how are you this fine Sunday morning? I'm in a bit of a tizz, because I'm trying to quickly write this mornings catch up beforse I leave the house, but WordPress has decided I need to switch to their new Gutenburg editor, depsite having installed a plugin to keep the classic editor, and I have no idea how it works and currently can't find the button to upload a picture.
This makes me sad, so maybe I'll see if it's actually easier to finish this off from my phone while I'm sat on a stall at todays craft fair?
But that's not your problem, so, as long as I can work out how to write it. This week I…..
Won an Award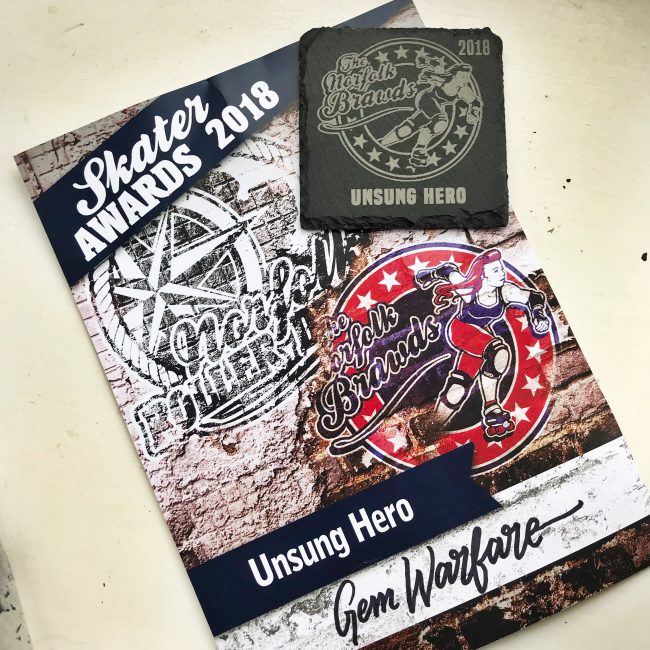 Last Sunday was Norfolk Roller Derbys Christmas Intraleague and AGM. At the AGM we traditionally give out team awards. Last year I won unsung hero, I wasn't expecting to get anything this year, but apparently I am still unsung, because I won it again!
The awards always leave me feeling all warm and fuzzy inside, it's like Christmas is definitely here now. Which was probably part of the reason for the next thing that happened this week.
Went Christmas Crazy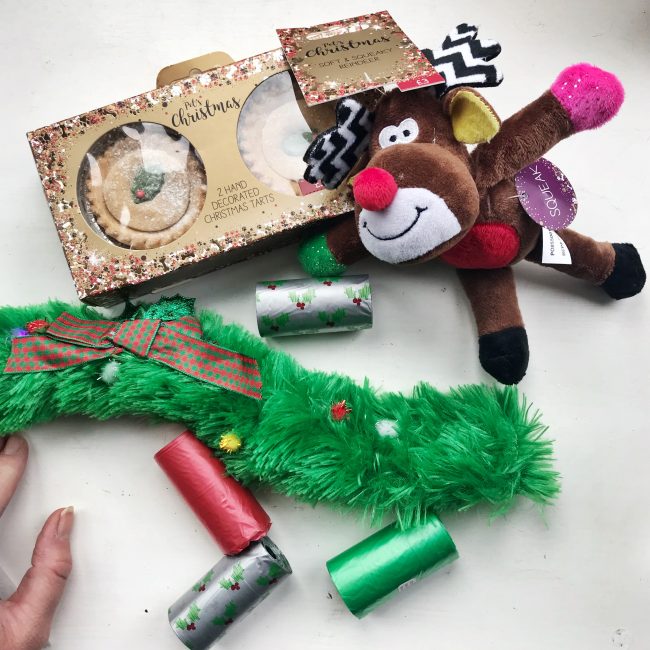 I swear I only went into Pets At Home for some grain free Dentastix for Peppa. Then we came out with doggie mince pies, Christmas poo bags, a Reindeer chew toy and a light up collar that looks like a Christmas wreath.
So, just the essentials.
Went More Christmas Crazy
Continuing the Christmas crazy theme I was very happy with the arrival of a Christmas dress I ordered from Dresslily.
I'll tell you now, its not amazing quality. It's made of that fine stretchy polyester stuff. But it looks pretty cool, is very festive, and was absurdly cheap!
Sat in Santa's Chair
On Thursday night we began the start of a string of festive nights out with a trip to a new restaurant in Norwich called Bourgee.
On the way we had to walk through Norwich's Castle Mall after closing time. Which meant Santa was not on his special chair.
Ho, ho, ho, I thought. Here's my chance to sneak a sit in Santa's chair and absorb some festive Santa magic.
So I did.
(P.S Top is Joanie Clothing, Satin Skirt is Heyday and Shoes are Clarks!)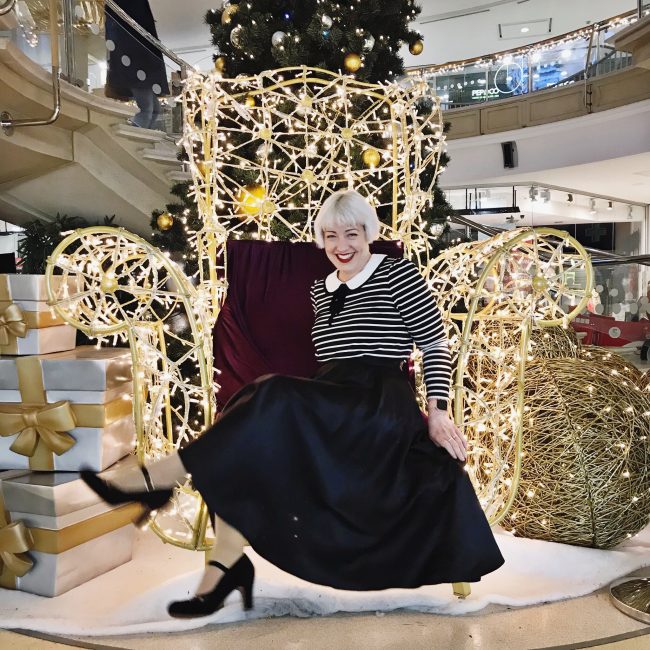 Drank Some Festive Cocktails
Yep, that's right, Cocktail season has begun. It started with some cocktails at Bourgee on Thursday, then we popped into Bermuda Bobs Rum Shack for a couple more, then on Friday night I enjoyed a festive night out with a friend (which there'll be more on next week!) and we stopped for more Cocktails at 80s bar Drakes.
I don't imagine this will be the last Cocktail you'll see in 2018 either. Hurrah!
Celebrated Soap & Glory Day
Because the most wonderful day of the year is REALLY the day that Boots discount a huge Soap & Glory gift set to half price, and I get to stock up on toiletries that last me till Summer at least.
This year they offered you the chance to sign up for advance notification, so you could get the set cheap 2 days early. Which I did and got it delivered to a nearby Boots, which meant that on Thursday, my little heart went pitter pat as I went to collect my goodies.
If you missed it, it is still in stock online, it has dry shampoo in this year, which I haven't tried before, and my favourite mascara is there as well as shower gel and body cream. Plus it comes in a pretty tin which is kind of handy for storage.
Took the Dogs to Visit Santa
Last, but by no means least. We took the Pugs int o the city to visit Santa Paws.
The dogs didn't really care about Santa Paws, that was definitely for us, but they did get 2 biscuits each, and they did care about that. We also entered a lucky dip and got vouchers for a free dog paw-ty at BrewDog, so we'll have to book one in for Waldo's birthday.
And that was another week in my life.
How was your week?