Last year I headed back to the place I grew up, the Isle of Sheppey, to complete the Island Run 10k for the first time.

As well as the momentous and historic occasion of being the first time I had run it, it was also the first time the race had been a 10k rather than 10 miles, its first year with chip timing and a whole host of other firsts.

There were a few issues with the race, primarily that due to an error the course was cut slightly short, but it was such a lovely jaunt along the sea front that I decided to go back and run it again this year.
It's at this point that I'm sure you're expecting me to tell you that I had totally kept to my intended training schedule THIS time, but I'm pretty sure we secretly know that's not how this bit is going to go. No, once again I'd failed to run anything further than 3.5 miles for the previous 7 months since I ran the Marriotts Way 10k, also without doing any training.
At this point I'm fairly confident in my ability to run a 10k on no training, so I wasn't really worried about it.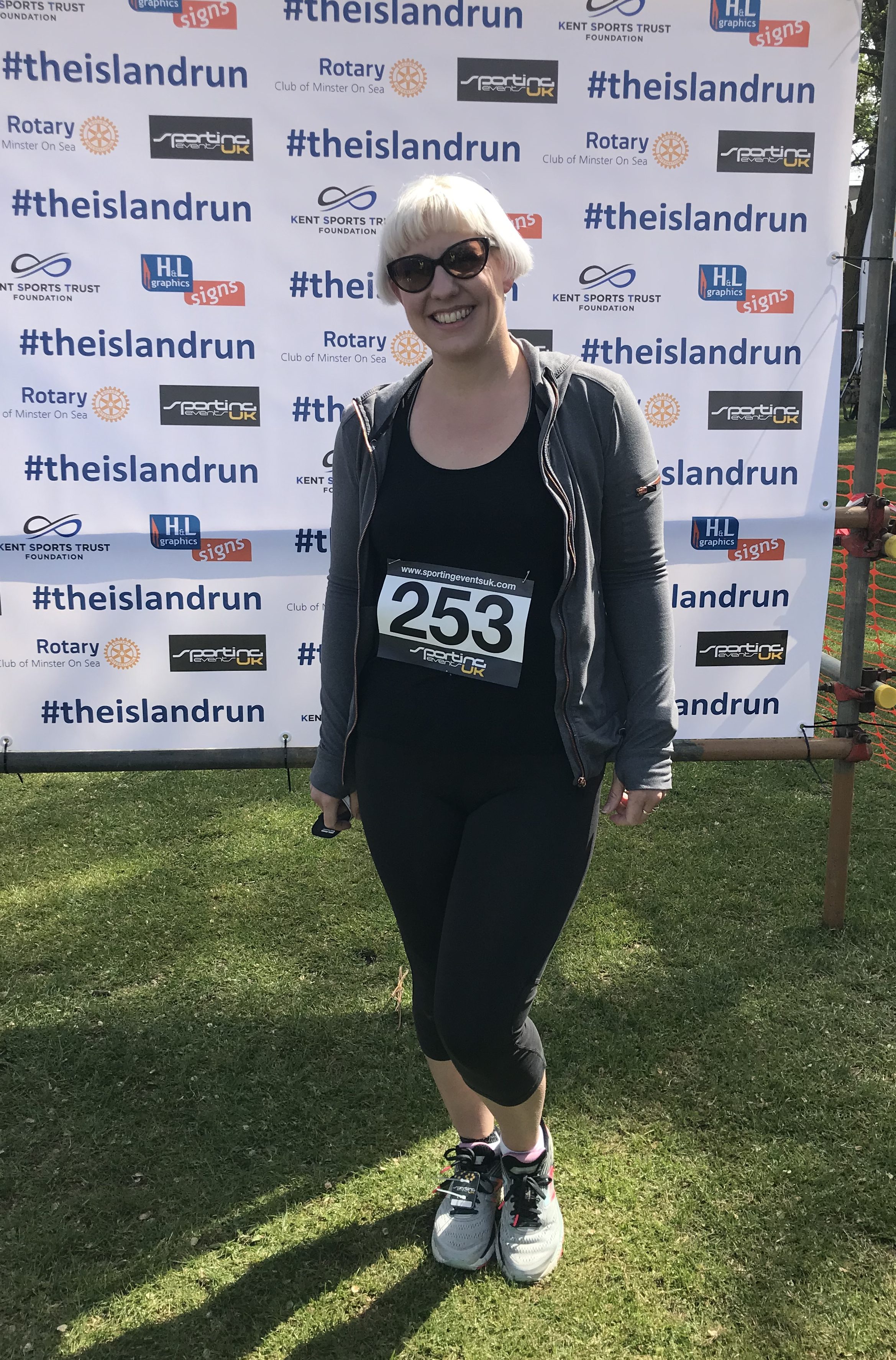 The run, sort of conveniently, coincided with a birthday party for an old friend, also down in Kent, being held that afternoon. Mr LLL and I therefore decided we would not knock ourselves out running at top speed so that we would have the energy to party all night rather than flaking out ready for a nap by 7pm.
The race started on time, though there was a slight delay getting people into the start pen as the last runners from the fun run held before the 10k were still coming through. This meant that Mr LLL and I didn't really have time to adjust our start position properly. We ended up very nearly at the back of the pack and much of the first half mile was spent doing that sort of tip toe shuffling pretend run that you have to do when you can't get past people.
Our first mile ended up at a 12-minute mile, which was perhaps a little easier than we had planned to take it, but we picked up the pace a bit to finish the race.
Apart from one small section the Island Run is all along the promenade on the sea front. It's wide and flat, with beautiful sea views, and, as you get to the turn around point, some very picturesque beach huts.
What it isn't, is closed for the run, which means that you do occasionally have to dodge around familes with kids on scooters or large dogs out for a Sunday constitutional.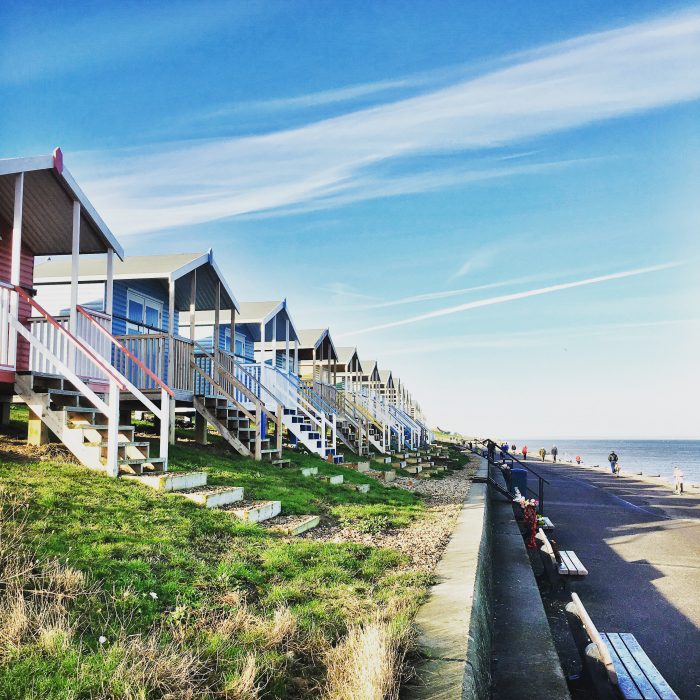 The route goes out, along to the end of the promenade at Minster, before turning around and heading back the way you came to Sheerness. 10k runners then complete a short extra out and back loop, before heading down to the finish line.
The marshalls are all super friendly and cheer you on, the runners all seemed friendly too, and the water stations are all well manned. All in all it's a lovely race to run!
At about 4 miles my body really started to remind me that I hadn't trained for the distance. My lungs were fine, but my back and hips were starting to ache a little. You forget how much strain running puts on your body with the repetitive pounding.
Still, we were running at a fairly casual 10:30 minute pace, so bimbled in across the finish line with a time of 1 hour 7 minutes and 19 seconds to collect our bling, and, somewhat weirdly, our voucher for a discounted meal at McDonalds.
Will I run the Island Run again? Probably, yes. This year the course was full length and we avoided being tricked into getting a £60 parking fine like last year, so all was well.
Will I train for it next time? I think we all know the answer to that, don't we?
And did I make it past 7pm at the party, well, yes I did, it was at least 10pm before we staggered back to our hotel room, so operation Sunday morning bimble was a resounding success.
I think I scrubbed up ok considering I only had an hour to get showered and ready!