Good afternoon!
Todays weekly update is late in the day because I decided to complete all of todays plans (well, all except the "go for a run" plan, which I have cancelled). So today I have already been to the supermarket and visited a pagan craft fair before I even sat down to get updated.
This means that the rest of todays plans involve sitting, and not going for a run because I am laaaaazy and I had a very long day yesterday. But more on that later, because this week I……
Had a Business Brunch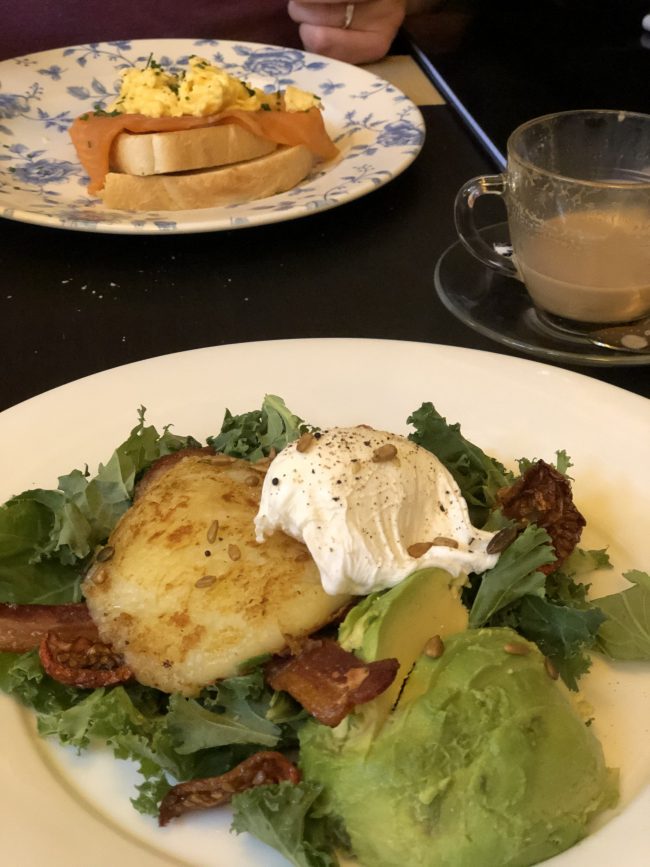 Now the excitement of Cocktail Week is over, I decided it was time to put a new system in place to help me get organised. Part of this was to suggest to Mr LLL that we start each week with a goal-setting catch-up meeting, or business brunch, as I am grandly calling it.
There is a high chance some weeks it might just be a business coffee, but this week I bought a new notebook (Ravenclaw from Poundland!) and we went to Cosy Club for brunch.
I left feeling motivated and organised and was hugely productive for the rest of the day.
Got Ill
Of course, feeling motivated and so ready to get loads done meant that my own body decided it was time to drop a girder in my path and I then immediately got sick and spent much of the next 2 days asleep on the sofa and achieved nothing. *sob*
I'm better now, you'll be pleased to know.
Had a Belated Oktoberfest
Feeling much better towards the end of the week I decided it was time to drink a lot of beer. Back when it was actually Oktoberfest I ordered a case of Oktoberfest beers from Beer Hawk and planned to do a mini Oktoberfest at home with German food, beer steins and blue and white table cloths.
Then I promptly ran out of time and the beer sat, untouched, in the corner of the dining room. So, this week, approximately a week and half after the end of actual Oktoberfest, we drank some very strong beer from steins and ate schnitzel. It was very nice, and I only took this single, really terrible, picture.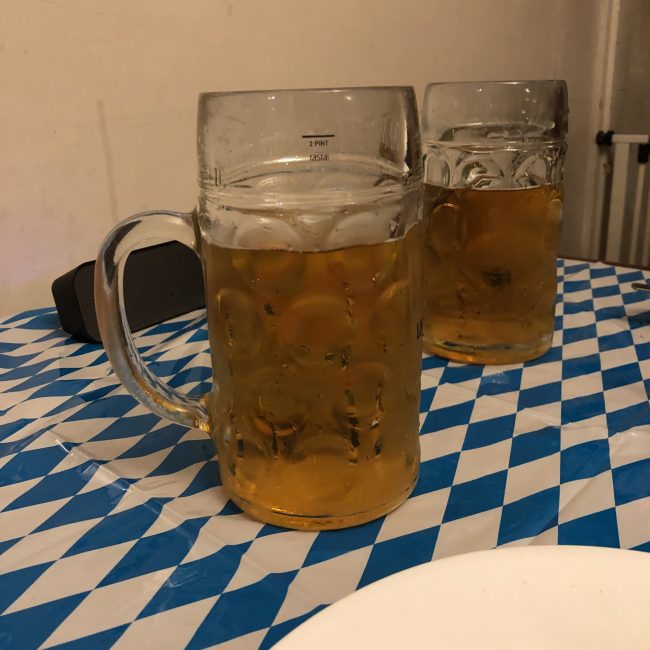 Saw Some Mummies
Yeah, I know, this week was pretty quiet, so there's not an awful lot to tell. Had brunch, slept on the sofa and drank some beer.
Then on Saturday I did EVERYTHING.
I started the day watching the Rugby with a bacon sandwich and a coffee, before jumping on a train to head to London for the day to catch up with some old school friends. We've all known each other since we were at least 11 (a few of us even younger) so in the year that we all turned 40 we thought it was time for a proper get together.
We actually started with a quick poke around Spitalfields and a trip to Collectif, and then we headed off to the British Museum to see the Mummies.
I haven't been to the British Museum for years, possibly since before I met the friends I was meeting up with. It's a HUGE building, and the exhibits are fascinating, but I actually found some of it a quite uncomfortable experience. I couldn't escape the feeling that most of the things I was looking at were basically stolen. I was reminded strongly of the fact that British Victorians essentially felt it was their perfect right to march into thousand-year-old graves and chip paintings off the walls to put in a museum.
It felt slightly disrespectful watching people take grinning selfies with a naturally mummified body that was once a living breathing human being.
Still, it was fascinating to go back there, and I even managed to resist buying a Rosetta Stone umbrella.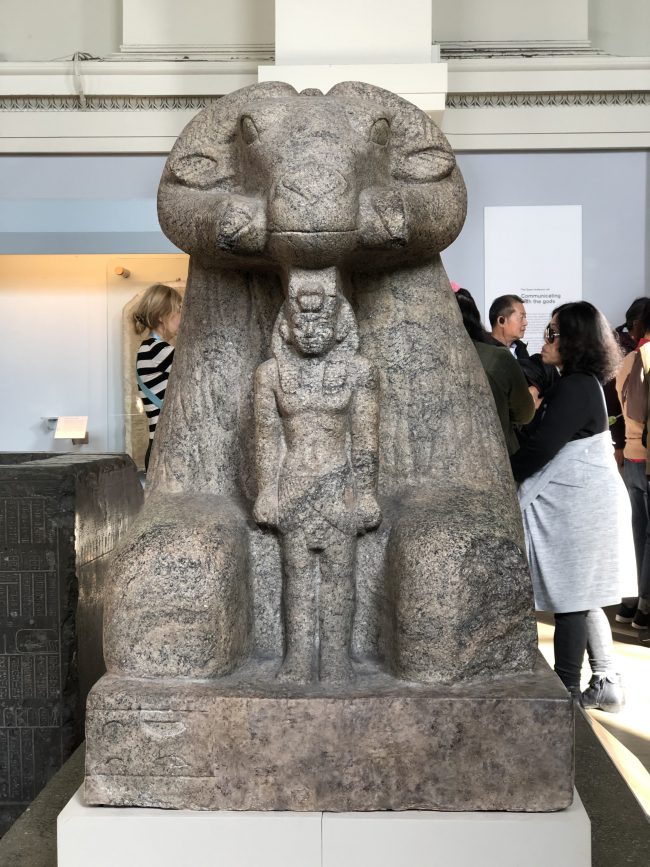 Drank Some Wine
After the Mummies we had a tapas lunch, then stopped for a glass of Chapel Down wine which is a winery in Kent, where we are all from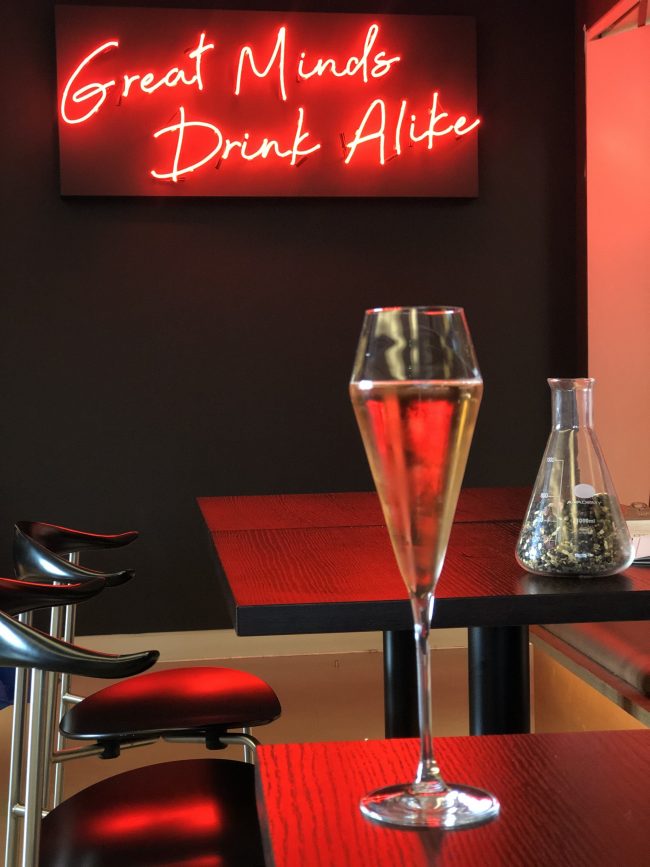 Feeling very silly we then went in an absurdly expensive home decor shop, laughed at all the prices and sat on all the sofas then ran away when the shop assistants started pointedly plumping up the cushions.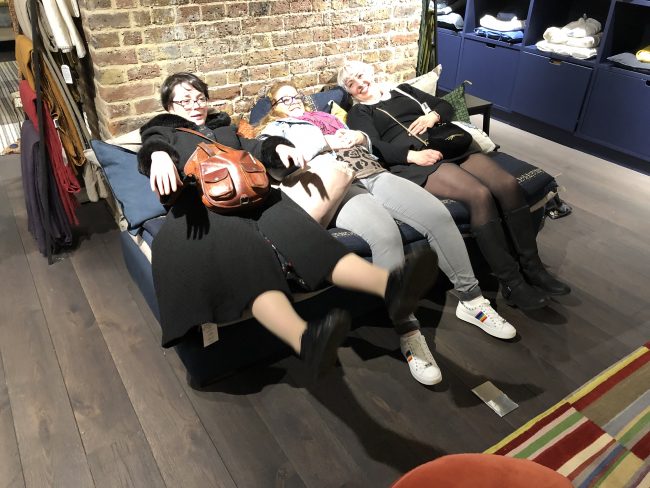 Then we went for a nice sensible drink and asked a nice man to take a sensible photo of us all before I endured the 2-hour train journey back home accompanied only by an M&S sandwich and a can of shandy. (I'm so Rock n Roll)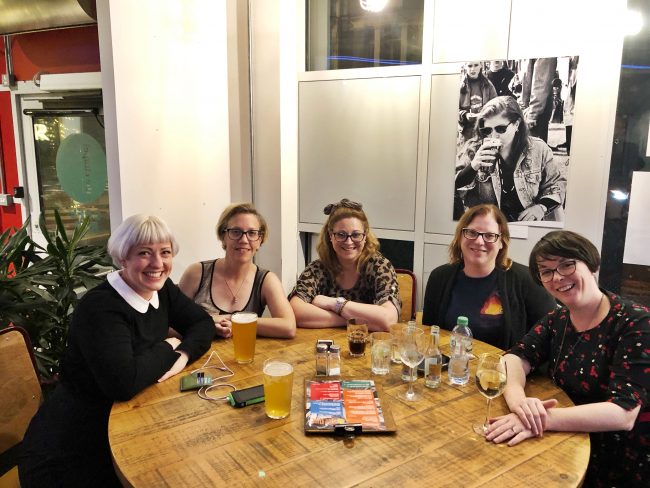 And that was the end of another week in my life.
How was your week?