Hi, welcome to a disgustingly hot and sunny Sunday. Septembers not far away guys and then we can bring back Autumn, the best of seasons.
Any of you that follow me on social media will know that this has been, well, an interesting week.
If you don't follow me on social media you'll have to wait till we get there in order, because this week I….
Relaxed
This is very important. I have been, unsurprisingly, quite tense these last few weeks. So on Sunday I took the whole day off and smothered myself in lavender and took a 2 hour nap. It was nice. I was genuinely relaxed for about 18 hours.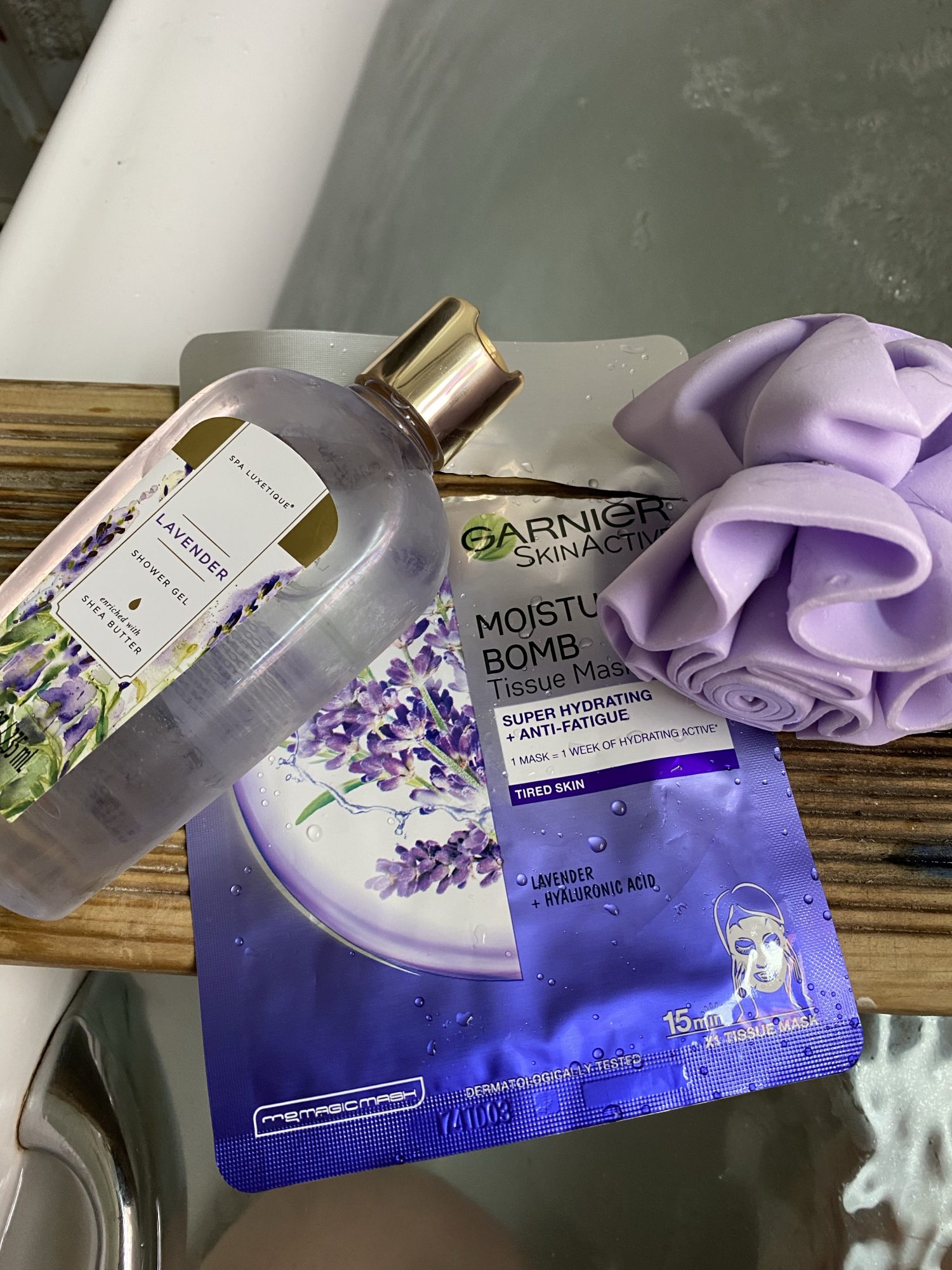 Did some shopping
Well actually I did the shopping about a week ago and it all arrived this week.
I've put on a lot of weight fairly quickly since Christmas, so a lot of last years warm weather clothing won't fit. Plus I am quite bloated from some of the drugs still and need clothing that I can wear over a back brace if I want to do anything fun like sit in a chair for any length of time. So I went on a smock buying spree.
Some were hideous and are going back. See below.
Some were ok and will stay because they are cheap and will be functional on hot days.
And some were actually nice and will be worn happily.
Was hot
It's too hot. 20 degrees with occasional cloud cover is fine. 23 degrees at 8am is not. I don't like it. The Pugs don't like it. When is autumn?
The air con has come down from the attic so at least our bedroom is cool at night. It was definitely a good purchase.
This is a Pug that is a bit too warm.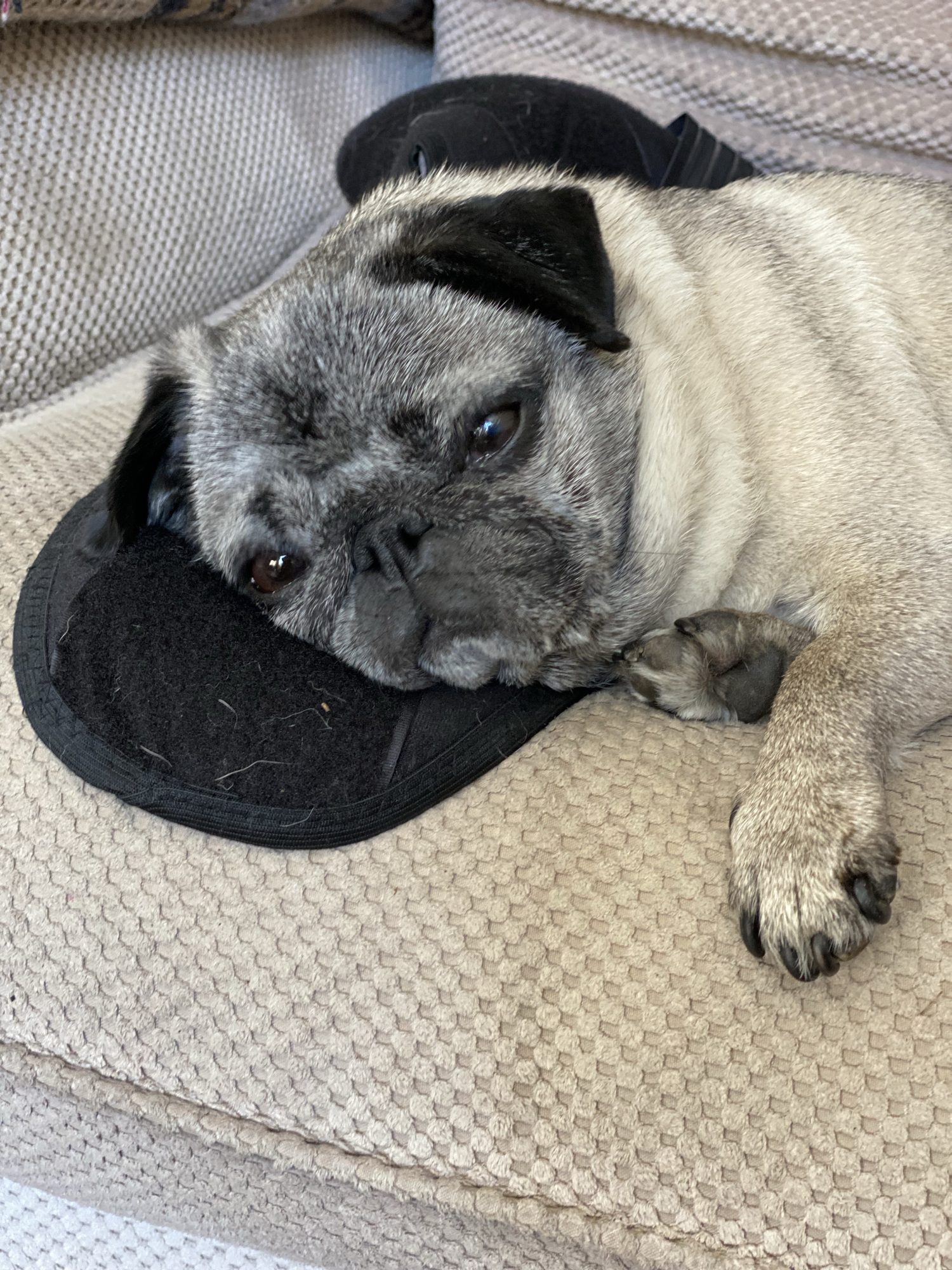 Finally got a diagnosis
It was not, sadly. The diagnosis I was hoping for.
On Thursday I had an appointment at the hospital and was told that last weeks PET scan showed tumours in my coccyx and right shoulder. Which means I have a cancer called Multiple Myeloma.
Multiple Myeloma is not curable, but it is treatable, though some of the treatments are pretty harsh! I don't yet have a start date for treatment, but hopefully it should be soon.
I won't write much more about it here as I think I will write a separate blog post where I can put more details and links.
There is some more detail on my Instagram. Where I also set up a fundraiser for Myeloma UK. I will link below for those that want to take a look.
Went to the Pub
I think that's the best way to deal with this kind of news, so we went to the pub and ate a burger, then came home and drank an ill advised amount of wine.
I am fine, I will have and have had my wobbles, but I can't change it, so spending too much time dwelling isn't going to help.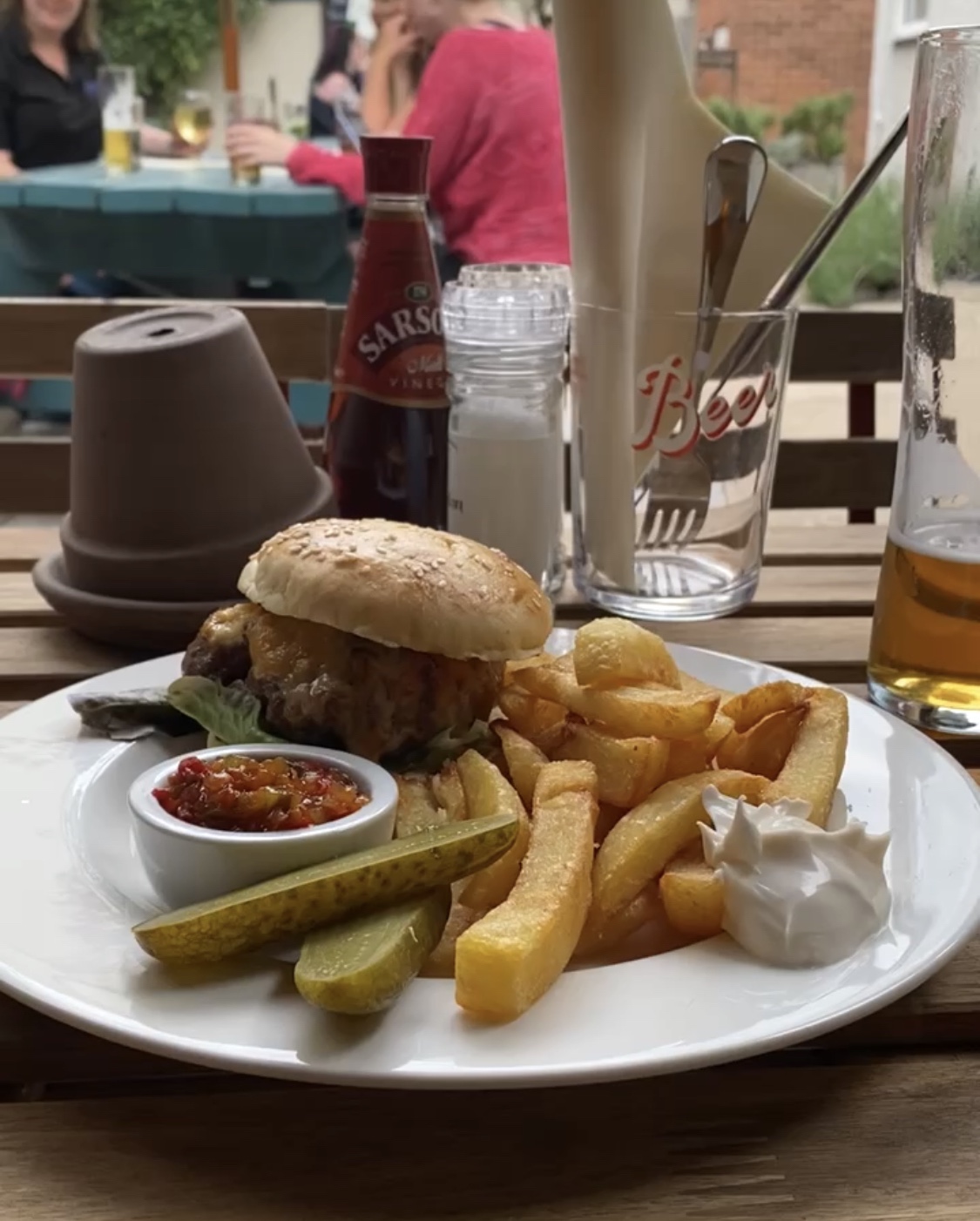 Had a cry over how nice my friends are
I've had care parcels of wine, chocolate and cheese, and lots of practical and emotional support and I'm overwhelmed with how brilliant all my friends are.
If you are one of those people, just know that I really appreciate it and that's mostly what I'm going to cry over right now.
Had free buns
On Saturday a friend of ours came over and bought lunch and we had a pleasant afternoon in the sunny garden. She also bought free vegan cinnamon buns from a new local bakery called Random Buns of Kindness.
It was very lovely.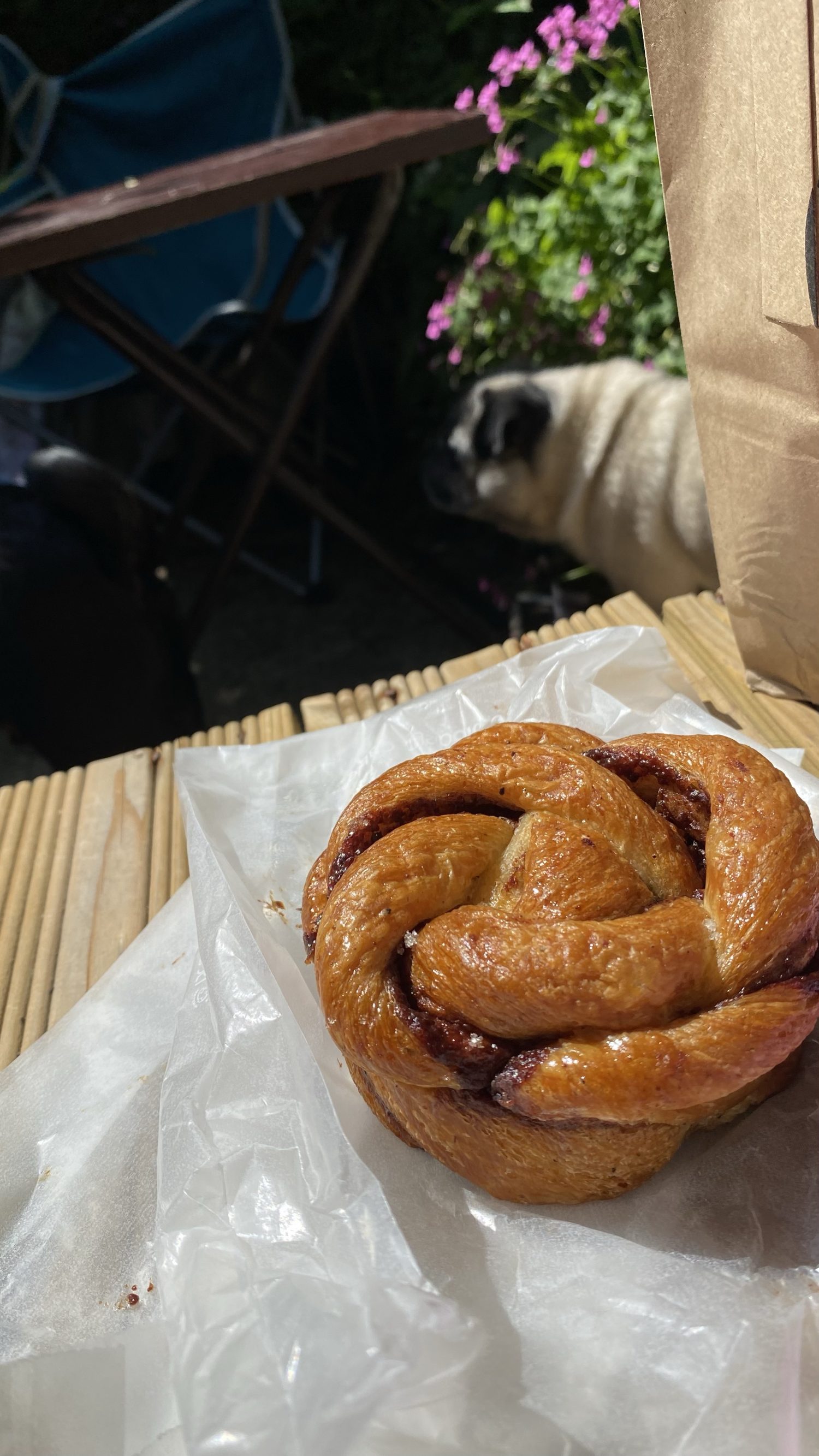 And that was another week in my life.
One that has thrown me a bit of a curveball.
How was your week?