Marie Curie Cancer Care have very helpfully provided you with an excuse to throw a vintage tea party.
Isn't that nice of them? From this Sunday the 12th June, through till 12th July you can register to hold a tea party on the Blooming Great Tea Party website and it'll all be in aid of collecting donations for charity, thus giving you a chance to pull out the vintage china and eat cake guilt free.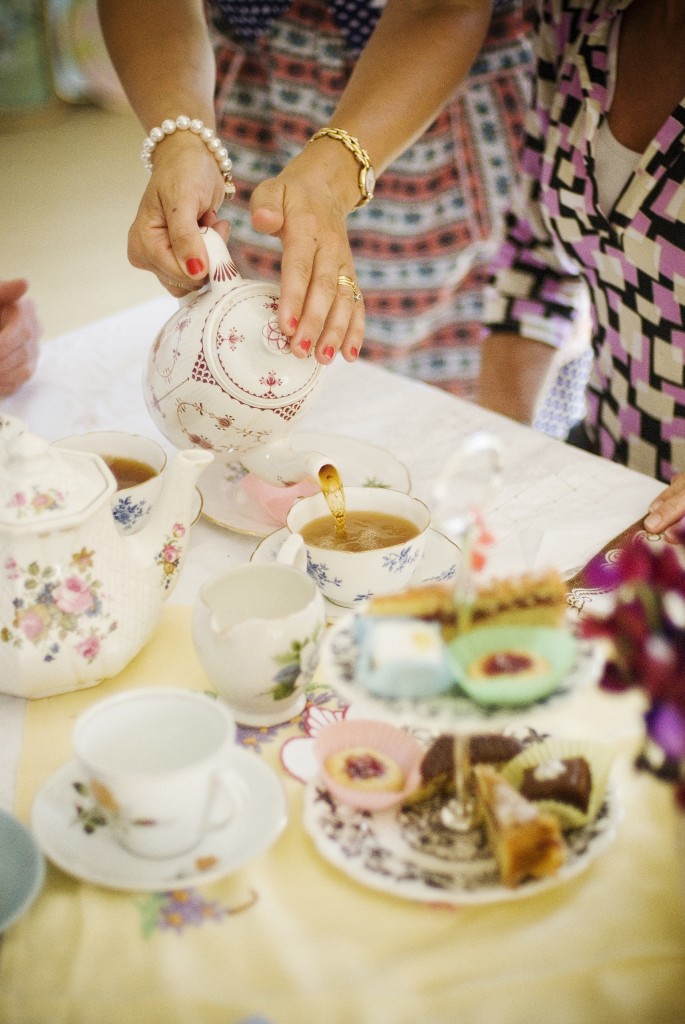 You can have as big or small a tea party as you like. You could just invite your friends round, make victoria sponge and watch bargain hunt then make a donation to charity, or you could go all out, persuade a local hotel to give you a room (it IS for Charidee) and promote it like ker-azy to get all your local vintage lovin' guys and gals down for tiffin and afternoon tea. There are plenty of companies out there like Norfolk based Pretty Vintage that might like to be involved with the provision of lovely vintage china and local bakeries might chuck you a few cakes in return for a bit of promotion!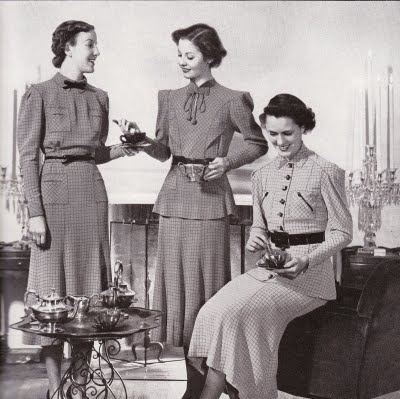 Your tea party could be 50s kitsch, filled with mismatched floral china and cute cupcakes, or 1930s elegance like the above picture from 1936 Vogue. Either way, the important thing is tea, cake, and collecting donations for charity.
Marie Curie Cancer Care is an amazing charity. It funds research into Cancer and palliative care, but the majority of its money goes to caring for terminally ill Cancer sufferers so that their final days can be peaceful, rather than spent in a busy, noisy hospital.
That's an amazing thing, and if it's also an excuse to have tea and cake, then so be it.
All the information on The Blooming Great Tea Party campaign,
including everything you need to run your own party,
is on the Marie Curie Cancer Care Website
Related