My last red lipstick review was in April, would you believe it!
I've been using this one for a while now. So I thought it was time for a review.
The lipstick I'm reviewing today is Boots No. 7 Moisture Drench lipstick in Dare Devil, which costs £10.
First, the chart. You'll notice as it gets bigger I have decided to add a price column, and split the lipsticks into above and below £10, because it's silly to pretend price isn't a factor!
It did very well, and would have done even better if I hadn't found it so drying (moisture drench, I don't think so!) Sometimes I wonder whether the chart isn't always the best indicator. It's a good idea to keep an eye on what scores let it down, and if there's one thing that this project has taught me it's that one lipstick isn't suitable for all occasions!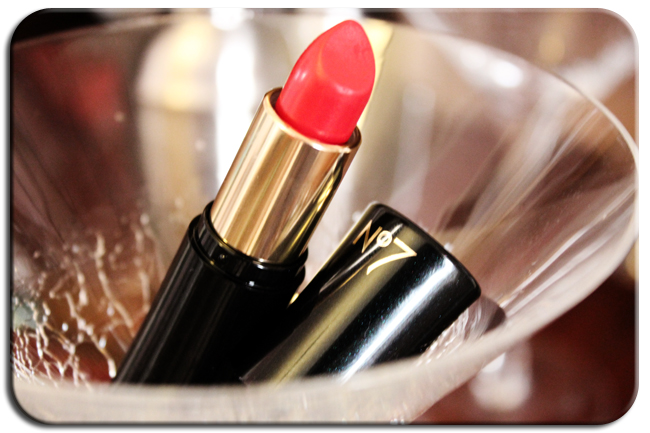 Anyway, on with the review.
The Blurb
Apparently…
"No7 Moisture Drench Lipstick now has a new and improved formula that nourishes your lips, making it our most moisturising lipstick. It keeps them smooth, soft and full with colour.
Hypo-allergenic
Fragrance free
SPF 15″
The Pros
The biggest pro is that this lipstick lasts an astonishingly long time. It just does. not. budge.
The colour is a very nice classic red, maybe with a slight touch of pink, quite different to how the website swatch looks and it's very highly pigmented so you only need one coat for an intense colour. Once it's on, there it stays. I tried it without lipliner and experienced no bleeding, but normally I had to use it with a lipliner as I found getting an even lip line difficult straight from the tube.
It's also quite matte, it seems to look shinier in the picture than I felt it looked in real life. If you blot well, I would say this is a good lipstick for those who prefer a matte shade.
The packaging is inoffensive, the price reasonable, but really I can't think of anything else to say except that I really was impressed with the lasting power of this one!
The lipstick on my lips after one coat.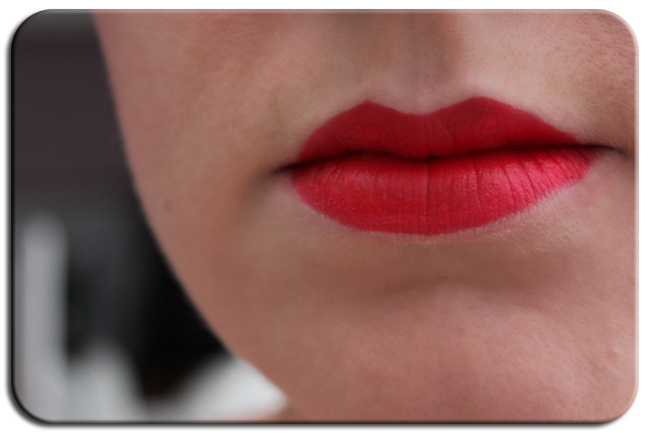 The Cons
The blurb claims that this is a moisturising lipstick, and whilst it feels quite moisturising on first application I definitely think that, with the exception of MAC Ruby Woo which I can't even wear, this is the driest lipstick I own. It's very thick and heavy and I found that as long as I didn't lick or bite my lips it kind of dried into a matte layer after a few minutes. Obviously this is part of what made it so long lasting, but it probably isn't the most comfortable lipstick for all day wear or if you don't like the feeling of lipstick on your lips.
The dryness also meant I got a slight fade and cracking right in the centre of my lips where I found myself licking them after long periods of wear to counteract the dryness. This was another lipstick that I felt had a gritty texture on application as well.
I also found it hard to get an even lipline straight from the tube. The tip shape is fine, slightly curved with a pointed end, but I think it was the pigmentation that made it hard to get straight. I mean, we're not talking shooting off all over my face, but I just felt it looked slightly wonky close up.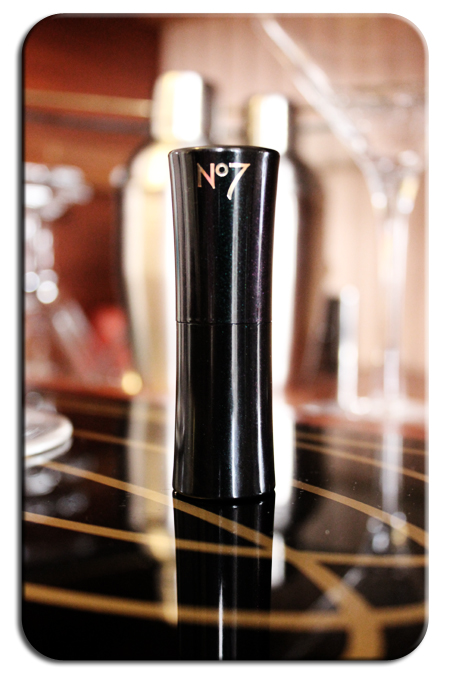 The Verdict
Excellent value for money as it's so long lasting.  If you want a bright, classic, fairly matte red then this is great.
Personally I couldn't wear it all day as I find the texture too heavy and slightly tacky, so I chewed away the centre. For an evening out though it's excellent as you really don't have to think about it much! Plus it's not so expensive that you'll be heart broken if you lose it, not that you'd ever go on the kind of night out where you lose things, of course.
Finally, the full face photo. This is what I look like wearing No 7 Dare Devil on a hot summers day a few weeks ago.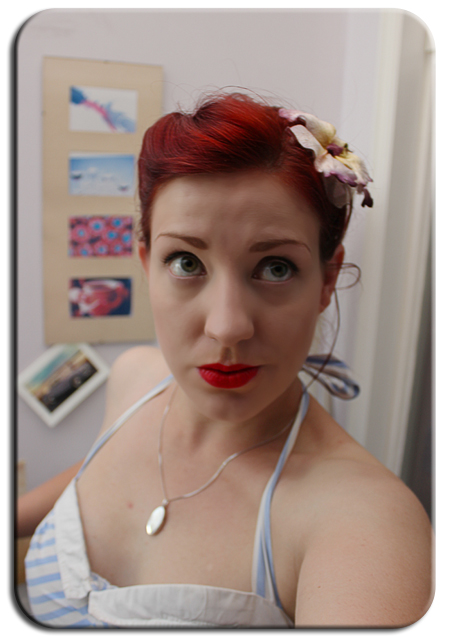 No 7 Moisture Drench is available from Boots.com and Boots stores priced £10