The winning design for the Lady K Loves dress is finally finished and here!
I really love it, and I think that it'll probably last me into October, and possibly November, depending on how the weather holds. It looks good with a long line cardigan and its smart enough to wear with a navy jacket as well.
It's got cute puffed sleeves, a slightly A line skirt that makes it flattering and comfortable for every day and a gathered and darted bodice.
Do you want to see?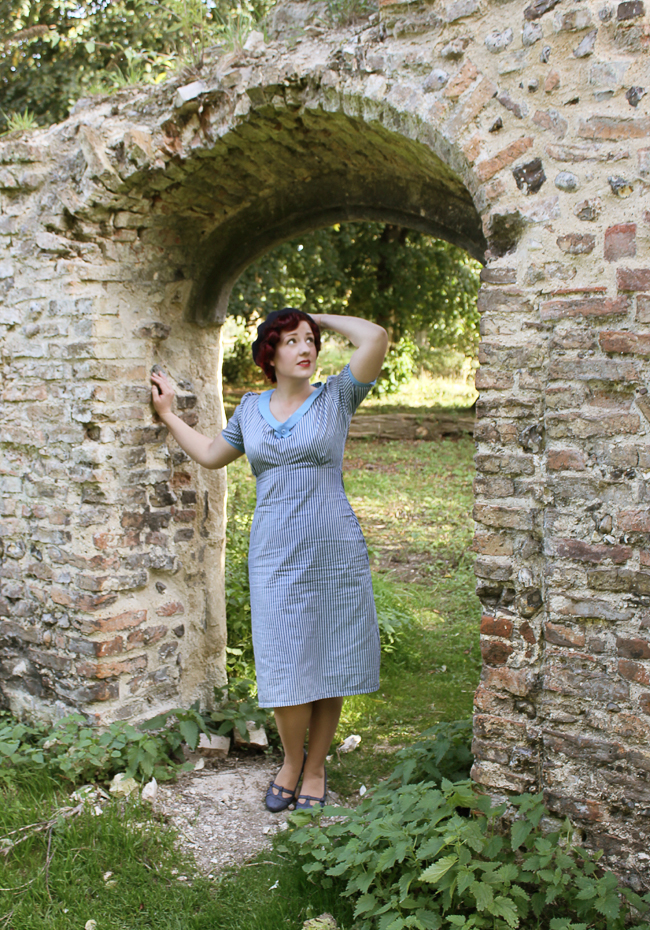 The dress is going to be part of a very limited edition run for Lady K Loves. There will be one of each size only. The fabrics and button trims are all vintage from Wayward Vintage Fabrics near Hastings and the dresses are all hand-made by Kessie herself.
It's made from a lovely, soft, lightweight navy and white striped cotton. The white stripe has a navy diagonal in it as well, which is what gives it that slightly grey effect from a distance. The collar and cuffs are made from a light blue muslin and trimmed with a matching vintage button.
The rest of the dresses should be ready in the week commencing 16th September, and they're on pre sale on the Lady K Loves website now.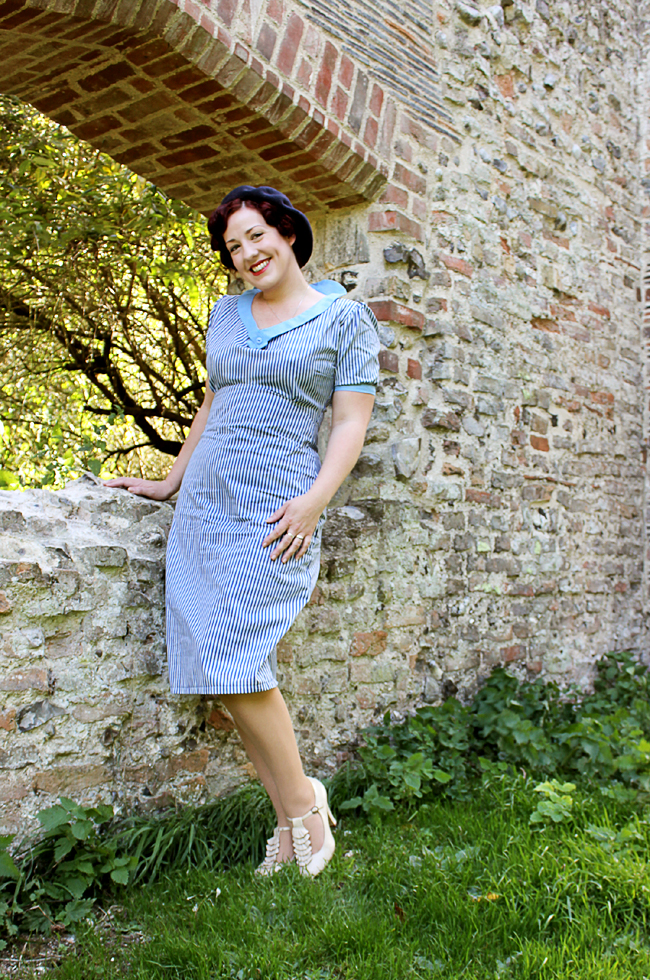 As you can see it has evolved slightly from the original drawing. Kessie suggested the bust seam, which is very flattering and gives a really elongating effect (which frankly I could do with!) and I chose the striped cotton fabric instead of the original navy as I just completely fell in love with it. I imagined teaming it with white accessories in high summer while I sipped Pimms on the lawn. Having now received it just in time for the end of the Pimms season (such as it was!) it works just as well with navy or tan accessories for early autumn lunch dates.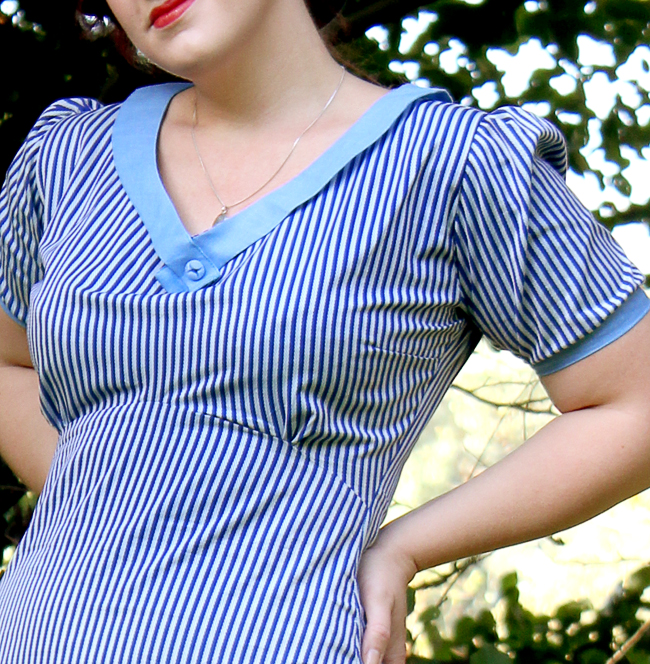 I won't pretend this was an easy process! If it was the dress would have been ready much quicker!
The distance between me and Kessie, who's on the south coast, meant that it was difficult to discuss things properly and I couldn't touch and see the fabric and trims in person. Lady K Loves is also, in Kessie's words "a Rock n Roll brand" and I'm frankly not very rock n roll at all! The winning design was quite 30s in style, which isn't a decade Lady K Loves has ventured into before, but I think we found a brilliant middle ground between my very 30s style and Lady K Loves Rock n Roll aesthetic. I'm pretty certain that a few anchor accessories and a bit of quiff  and this dress would appeal to the regular Lady K Loves customer no problem!
The Retro Chick dress is available for pre order priced £90 at the Lady K Loves website
Related