Today I bring you part two of my Orient Express trip.
But today's part doesn't actually take place on the Orient Express, it takes place on arrival at Bristol Temple Meads for a trip to the SS Great Britain.
We arrived at the station and followed a lovely man (I think he was Edmund, I'm going to call him that, I should have written it down) waving an Orient Express placard out to a waiting coach. I'll confess, coach travel is a little bit of a let down after you've spent 4 1/2 hours on the British Pullman, but a general level of hyperactivity and over excitement pulled us through it, as did Edmunds excellent commentary as he talked us through the sites of Bristol on the trip.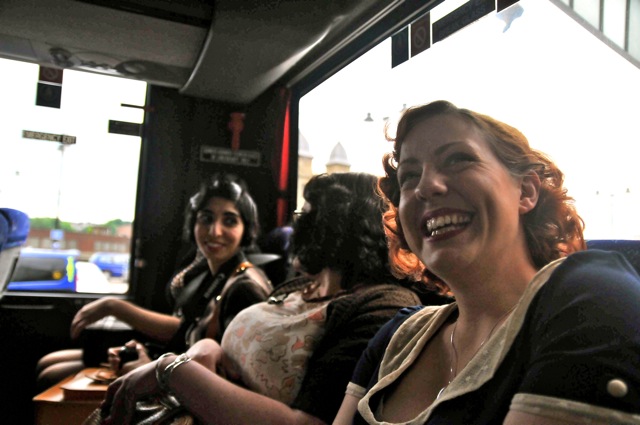 I have to say Bristol looks quite splendid. I've been to the outskirts before I think, but never into the nice bits! It's all grand old buildings and leafy tree-lined streets. It's certainly on my "city break" list. Someone should set up a Vintage Bristol website so I know the best places to go.
We were herded into the Great Western Dockyard with strict instructions to be back at our coach at 3:45 or face walking back to London. Well, they didn't quite phrase it like that, but the threat of missing out on the return journey was certainly one that kept people feeling prompt.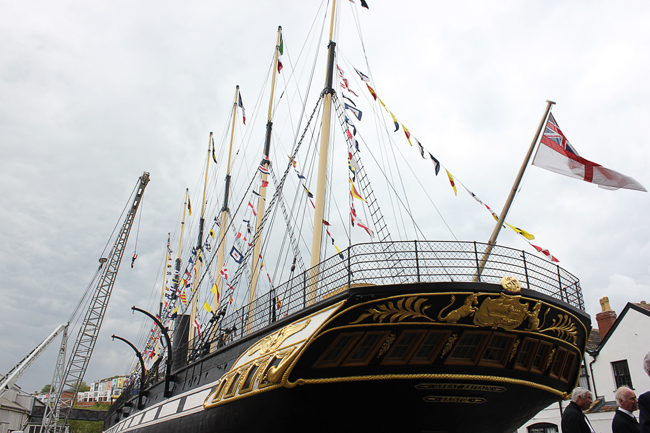 The ship might look 100% Hornblower, but it's actually the forerunner of modern shipping. Designed by the great Isambard Kingdom Brunel, it was the worlds first first screw-propelled, ocean-going, iron-hulled steam ship. Basically that means that rather than being made of wood and propelled by sails like the ships that went before it, this ship was made of metal, had a propeller and a big engine to propel it across the ocean, like the ships that came after.
We were split into 2 groups and taken on a tour of the Ship. There was rather a lot of technical shipping information about knots and the amount of coal and other things that went straight over my head, but I was rather more interested in stories of life on board.
The SS Great Britain was originally a passenger ship, meaning that first class passengers would tumble out of one of these side doors into a grand dining room for their rather elaborate breakfast or dinner.
Life in steerage, meanwhile, was rather less glamorous.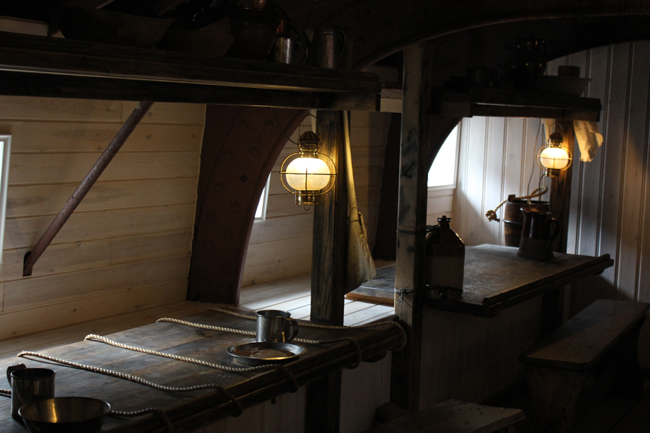 The Ship is certainly worth a visit. It's amazing to see and hear about it's chequered history. It ended it's life used as a warehouse in the Falklands where a large hole was cut in the side to help get things in and out. It's quite sad to think such a grand ship and amazing technical acheivement ended up in such a sorry state.
In the 1970s it was bought back to the UK and has since been lovingly restored and turned into the museum it is today. The guides obviously know their stuff, but it's also nicely set up with actual scenarios based on passenger diaries being played out by models.
These two women are apparently fighting over one of their husbands (he's not worf it love!)
We pretty much took photos of everything. This is what you can expect to see if you take bloggers on a trip anywhere. Seriously, we're unstoppable with our cameras.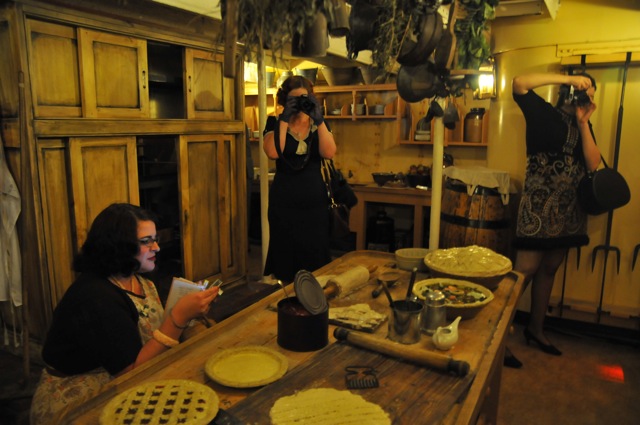 We're also unstoppable with the shopping, so post tour we skipped the museum and spent our last 15 minutes in the gift shop buying souvenirs. I personally bought a t shirt, 2 bottles of beer, a wind up torch and a bag for life to carry it all in!
Back on the coach we were treated to another quick tour of some of the interesting areas of Bristol, including taking in a Banksy, a Damien Hirst statue and the Clifton Suspension Bridge. Edmund was full of more interesting information and I genuinely really enjoyed the tour, though I didn't take notes so can't remember a lot of the information with enough actual factual correctness to tell you about it.
Bad Retro Chick.
We also made rude gestures at snotty teenagers through the back window of the coach. They started it and no one told me it was obligatory to behave like a grown up.
By this time we were very tired (I'm sure I heard snoring….) and actually getting hungry again, despite our huge brunch, so this was a welcome sight pulling onto the platform at Bristol Temple Meads as it held part 3 – Dinner and Wine!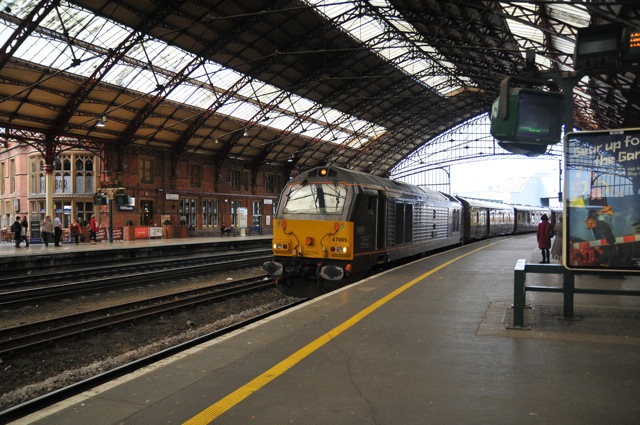 If you're taking a trip to Bristol I do recommend the SS Great Britain as a nice sight seeing excursion. You can find out more about it on the SS Great Britain website.
Thanks to Claire Pursglove for many of the photos in this post!
Related