Lighter than a coat, warmer than a cardigan.
A good jacket will normally see you round to about mid November, at least for day time wear. Add gloves, hats and scarves to up the warmth factor on chilly mornings and peel them off as the sun comes out.
When I look for vintage inspired jacket styles I'm generally looking for something classic with some good, interesting, detailing. I like nipped waists, interesting collars and nice fabrics in a jacket, so I've been on a bit of a sweep for the best jackets from Vintage, High Street and Repro brands for my favourites for all budgets.
Super Cheap
Simrik Blue Stripe Structured Blazer – £32 – New Look
The stripe fabric is maybe a little summery. But I love the sahpe and it's a bargain at £32
Peplum Jacket with Round Collar – ASOS – £45
I love the bue, but it also comes in sensible black.
Middle of the Road
Rita Jacket – Tara Starlet – £80
A gorgeous colour and 50s style hourglass shape. This jacket also comes with a matching skirt to make a suit.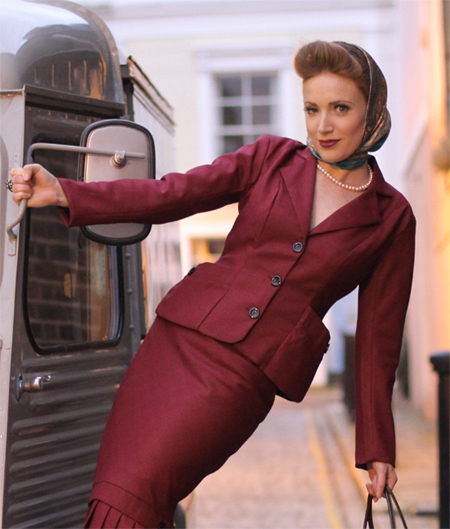 Honeycomb Gab Jacket – £90-  Heyday! Vintage Style
A little more casual, but still with a flattering fitted waist. This is a gorgous jacket for every day.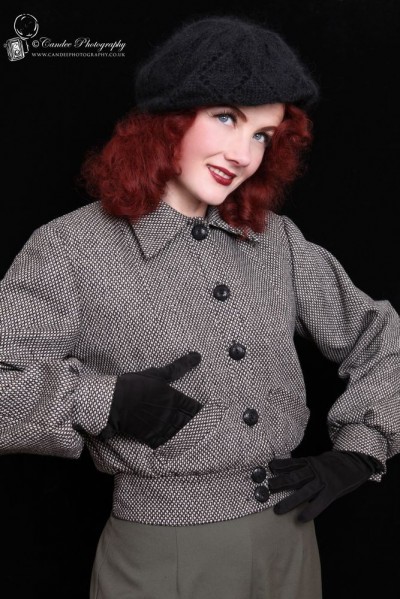 Made of Money
British Wool Check Jacket – £240 – Jaeger
If you've a little more cash to splash then this Jaeger jacket also comes with a matching skirt and trousers to make a suit.
Felted Wool Peplum Jacket – £695 – Burberry
If you fancy making a real investment then classic British brand Burberry have this gorgeous plum jacket with a nipped waist and peplum hips.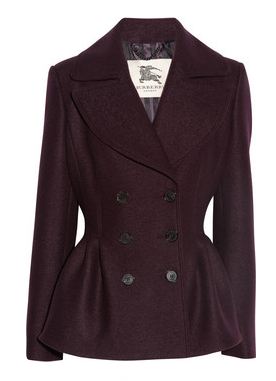 The Real Thing
1940s/50s Rhona Roy Fitted Jacket – Currently £4.99 – eBay
If you want to hunt down a vintage bargain, then this jacket is currently only £4.99 with 2 days to go.
50s Light Grey Fitted Jacket – £180 – Rokit
For less risky off the shelf vintage shopping Rokit has a few 50s jackets in stock. This one has lovely collar details.