Brrrr. It's a bit nippy out. It's really easy to let the exercise bit slide when it's cold.
I don't know about you but hot chocolate spiked with brandy in front of the TV always feels more appealing when it's dark and cold than going for a run. I try and remember that I've never felt worse for going for a run, but that bit of actually persuading yourself to get changed and get out of the door is really hard!
The other thing I try and remember is that if I go for a run I can drink a lot more hot chocolate spiked with brandy…..
I do have the required cold weather running kit. Here I have my running hat over pin curls. I'm still a vintage chick! I bought the matching hat and gloves set from my winter running kit wish list on sale in Sports Direct.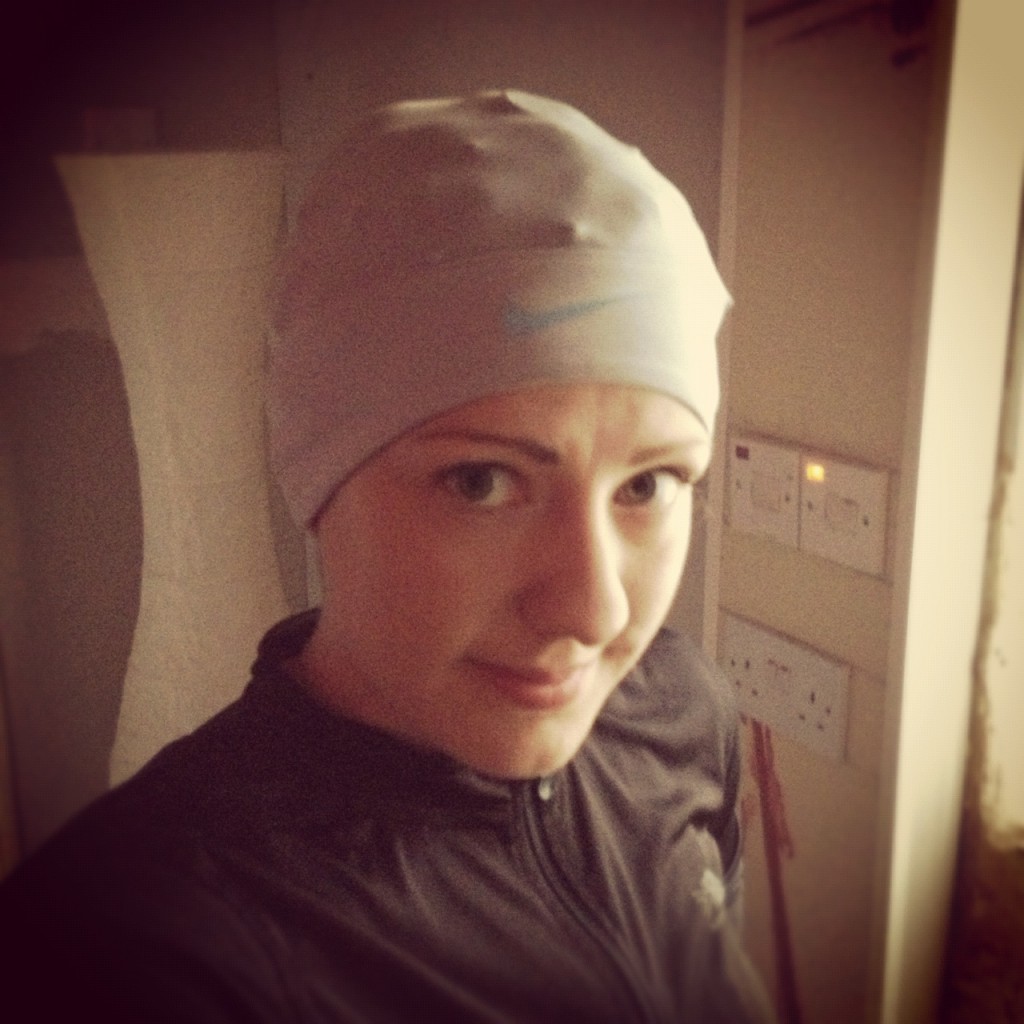 Running Bunn has set a challenge to set ourselves 3 winter fitness goals to hit between Monday and the 24th December, which sounds like a good opportunity to publicly commit to them here so I'll have to tell you all if I fail (or I might just go mysteriously quiet)
That's 6 weeks, so I've tried to be both realistic and set myself a challenge.
Run at least 75 miles
Complete at least 45 minutes cross training a week, whether that's a DVD, time on the Wii fit or gym time on something other than the treadmill.
Be able to do at least 10 press ups by Christmas Eve (yes, I am that weedy ok. I can currently manage 6, ish)
I have treated myself to new capris yesterday as I was in London and had to visit Nike Town. New kit is always motivation to get out there. I was overwhelmed by the lovely print and didn't really stop to consider whether light colours were the most flattering for leggings, so there's another reason to stick to my winter fitness goals so I don't look like a heifer in my nice new capris.