There's no time like Autumn to take a trip to the seaside.
All the Summer crowds are gone and you can often have the place completely to yourself, while still enjoying fish and chips on a windswept pier. I think there's something quite melancholy about the seaside out of season. But in a good way that I find very relaxing.
Over the weekend Mr Chick and I went to Southwold to run in the Adnams Southwold 10k. As promised, I shan't bore you with all the details of that here, but you can read about it on Lipstick, Letuce and Lycra . I do have a rather natty new running top that looks like a Fairisle Jumper so it's worth a peek!
After the race was over we decided not to head back to Norwich, but to check into a pub with rooms and spend the night by the sea. We stayed at The Bell Inn in Walberswick, which was nice enough, though the room was, err, compact to say the least. We went for a twilight walk by the harbour, I had a suitably nautical outfit to wear (and an inexplicably stupid look on my face in every photo we took).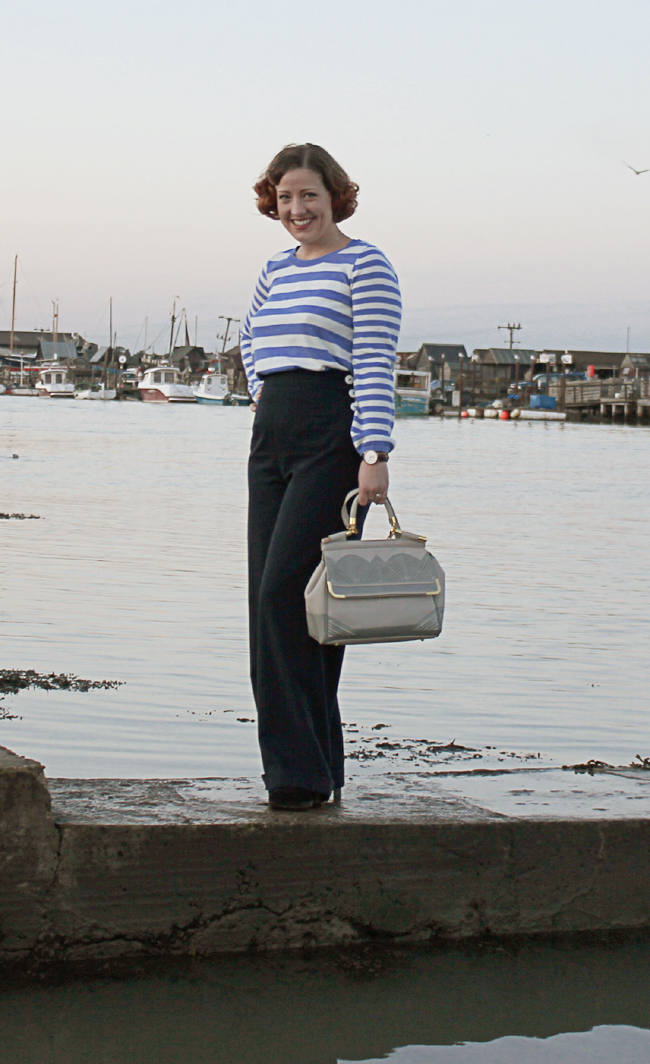 ❤ Jumper – Tu @Sainsburys ❤ Trousers – Heyday ❤ Shoes – Clarks ❤
❤ Watch – c/o Daniel Wellington ❤ Bag – c/o JiJiKiKi ❤
Southwold and Walberswick are not cheap places to stay, they are full of terribly posh people with lots of money and thus sausage and mash in the Bell Inn is £11, despite being "just a pub". However, it is a beautiful village when not packed with tourists. There are two pubs, both serving good beer. The Anchor Inn was where we retired after our harbour walk to drink beer by the fire and enjoy the free Wi Fi (not too rural thanks, I have pictures to instagram)
It was a lovely way to start a working Monday with another walk along the harbour, and a relaxed breakfast in a dining room that served buckets of coffee with big windows to take in the view.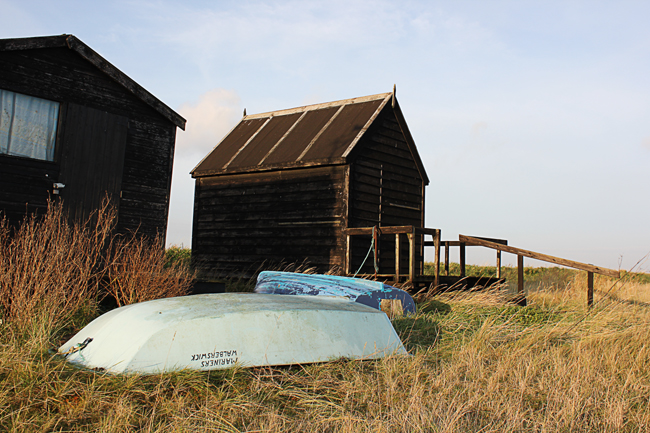 I had to race back to Norwich as I had to be at a photoshoot for a new event in Norwich called Cocktails and Confusion which I'm pant-wettingly excited about!
I was on Hair and Make Up duties for a 20s and 30s inspired photoshoot. Missy Vintage and I were representing the Historical Sauces to make up 3 female and 2 male models. I should be able to show you some official photos in December, but for now here are a couple of instagram shots, I can't wait to see the real thing!