Happy New Year!
Well, my first post of a brand spanking new year and I thought I'd share my outfit New Year outfit from New Years Day. No point looking back to the old year and my New Years Eve outfit (mostly because I didn't take a photo), but onwards to 2013.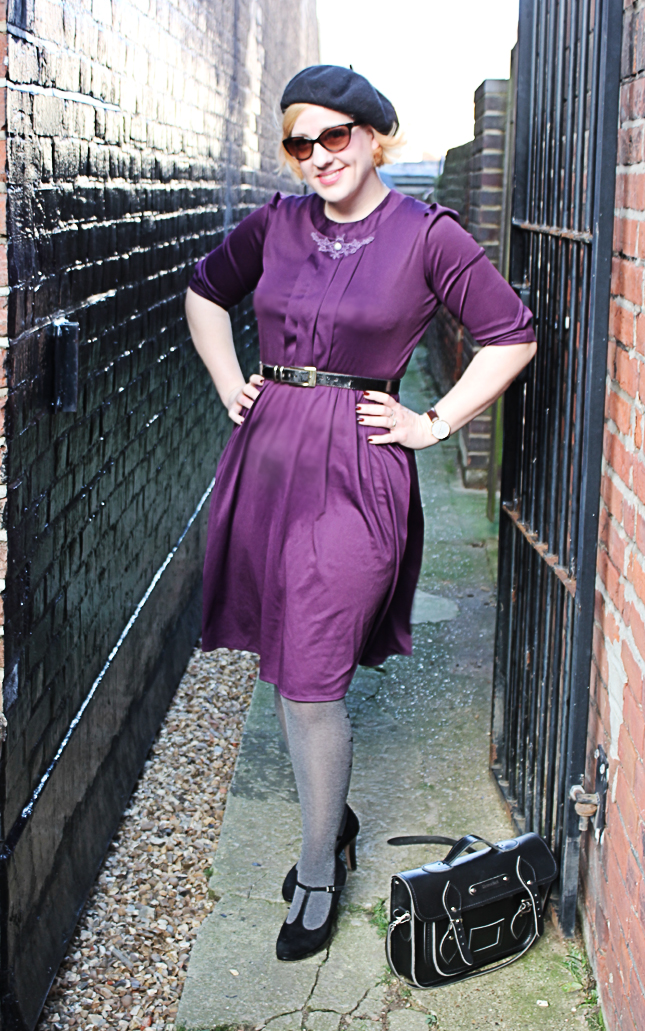 ❤ Beret – eBay ❤ Cats Eye Sunglasses c/o Sunglasses Shop ❤ Dress & Belt – Vintage ❤
❤ Tights – Hepburn & Leigh ❤ Shoes – Clarks* ❤ Bag – Zatchel ❤
The tights are ones I wrote about back in 2011, never bought, and then discovered they were still on sale now and snaffled a pair. They've got a back seam detail that looks like ribbon, and a print that looks like buttons on the sides.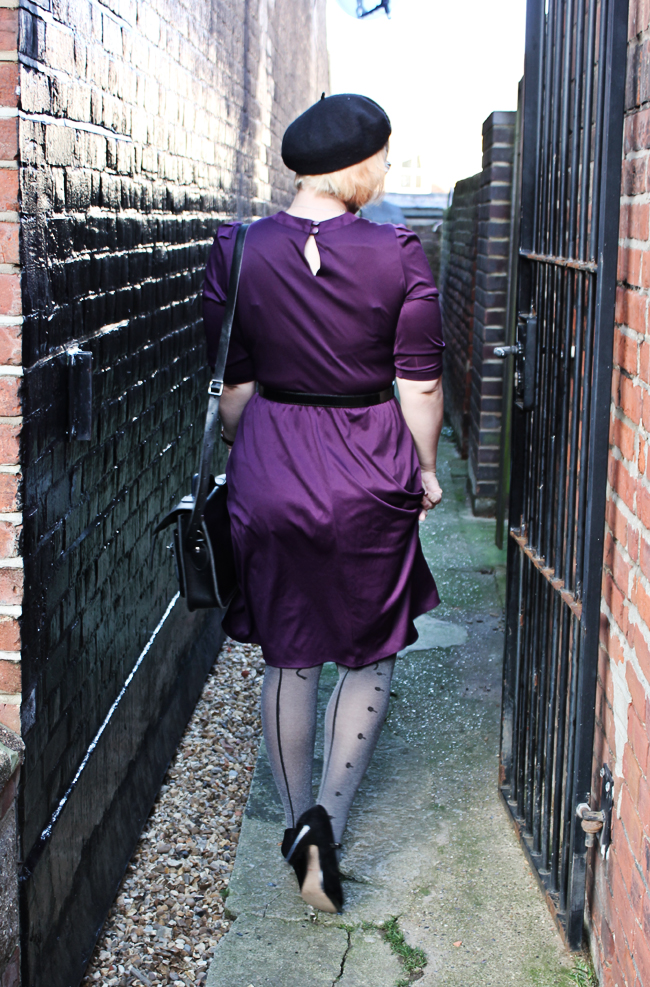 The Zatchel was a Christmas present from Mummy & Daddy Chick to replace all my other bags that are falling apart because I insist on carrying half a chemist shop, make up counter and stationers round with me every day "just in case". Hopefully this will prove more sturdy. Hopefully.
The cats eye sunglasses were sent to me by one of my sponsors the Sunglasses Shop. "How seasonal" I thought when they arrived in the post, and put them in a cupboard to await the Summer. So when I awoke on New Years Day to clear bright skies, and that slightly irritating winter sunshine that really blinds you, I thought "woo hoo!" and put them on. I do like the opportunity to pair a beret with sunglasses as it makes me feel like a spy.
New Years Day calls for a low key Besame Dusty Rose lipstick, and you might also notice my hair is now much blonder! After stripping the red in May, 2 hair cuts and 2 applications of uber blonde dye I am finally *nearly* rid of the stained orange parts, Hurrah! New Year, new hair!
I hope you are enjoying your 2013 so far.
Because I kind of do like looking back occasionally I shall leave you with 2012 – A year in frocks (and occasionally trousers)