Sigh. Today I had planned to do a 5k.
However last night I inadvertantly went out and drank all the beer, so when I woke up this morning I felt groggy, dehydrated, and disinclined to head out for a healthful run, so instead I stayed in bed and drank 2 cups of coffee. Just as I was starting to feel a little better I had a phone call from my Mum that I'd been both waiting for and dreading to tell me that my Nana had died earlier that morning.
Any urge to do any proper running today was completely wiped out of me, but in order not to let myself down so early in Janathon I did get up, wipe my snotty nose and headed out for another short run.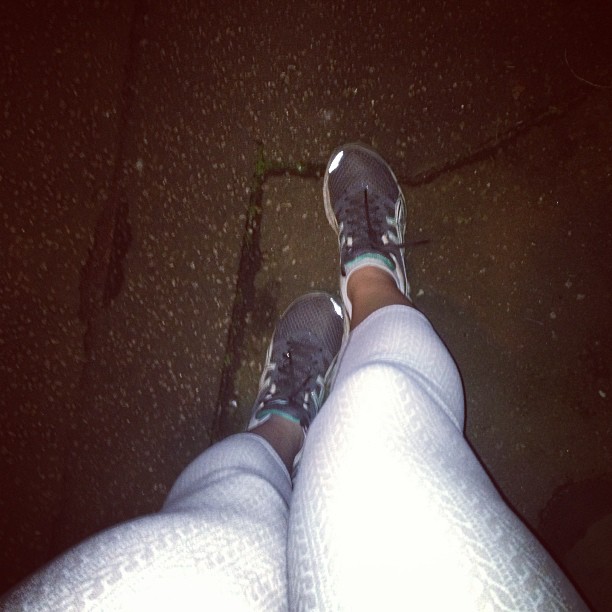 It was a beautiful late morning, bright, clear and crisp. It was nice to be outside, and going for a run did much to help me clear my head. In the end I ran a 1.4 mile loop along a footpath through the woods and up a couple of steepish hills at a fairly reasonable pace for me, and much faster than I felt I was going.


I could perhaps have carried on further, but the urge just wasn't there. As I headed out the door I put on some red lipstick as I felt that the idea of me running in red lipstick would have amused my Nana no end. Much as the idea of me running at all did, sport of any sort never being a particular forte of my Nana, my Mum or me(though my sister was an athletics whizz when she was younger).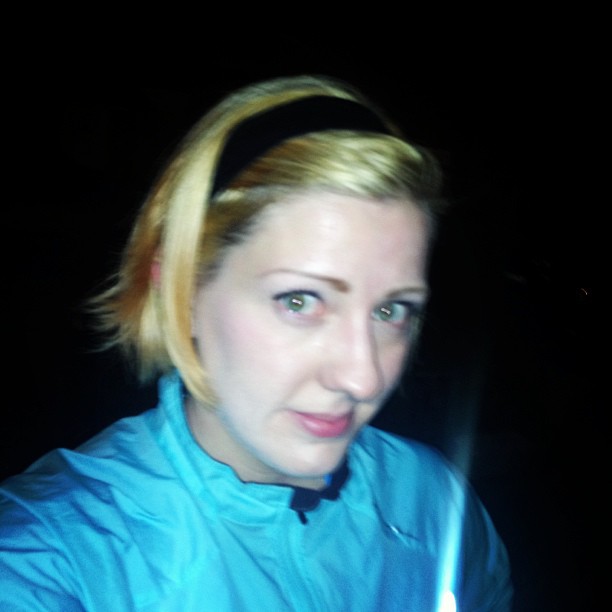 To make up for the short run and keep myself occupied we decided to go out for a long walk around the heath in the afternoon. I swapped my running shoes for sturdy flat boots, wooly tights and a hat. The autumn leaves are all still there, though they are now a rotting mush, so while they might look from a distance like you could kick through them I wouldn't recommend it.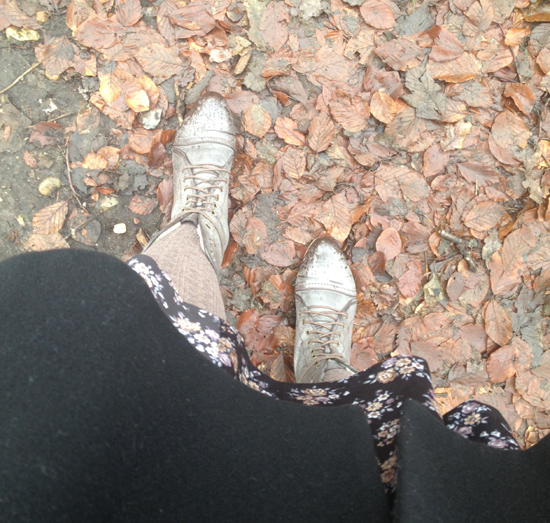 We took a slow wander around the woods, stopped at an out of town place for a cup of coffee, and then walked back across the heath again.By the time we got home we'd walked just under 5 miles, though it took us a relaxed 2 and a half hours to do it.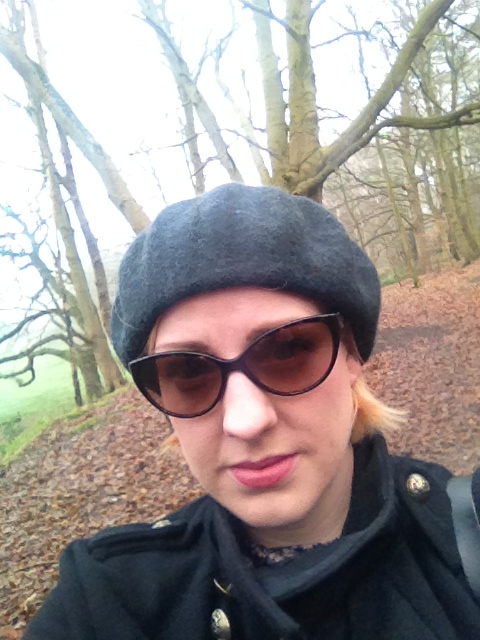 I made a Sausage and Lentil casserole for dinner, using this recipe. I used beef sausages, left out the juniper berries and added half a bag of cranberries I had in the freezer. I can whole heartedly recommend it as a warming winter dinner.