Apologies for yet another post with no vintage, frocks or frivolity.
On Sunday morning I got the phone call from my Mum that I'd been both waiting for, and dreading, to tell me that my Nana had died overnight.
She'd been in hospital since before Christmas, and I spent 3 days there at the end of last week, playing her Big Band music and telling her about all the pointless minutae of my life.
My Nana had Parkinsons Disease, and it's been heart breaking to see the effect it has. Parkinsons disease doesn't just make you shake, it affects communication, bladder and bowel and your mental health causing depression, anxiety, memory problems and dementia. She lived with my Grampy until he died in March 2011, and shortly afterwards she fell and broke her hip. Once she had recovered my Mum & Dad moved into her house to care for her there, until she became too ill and my Mum could no longer manage.
My Nana was always smart and well turned out. Not what you would call "glamorous" but she loved clothes and would always brush and style her hair and put her make up on. I think my style owes a huge debt to how my Nana (and my Mum) dressed when I was growing up. I always used to make a special effort with my clothes when I visited my Nana as I knew she appreciated everything from brooches to shoes. She once nearly fell out of her hospital bed trying to see what shoes I was wearing while I walked across the ward.
UPDATE: My Nana in the late 50s courtesy of my Uncles Facebook.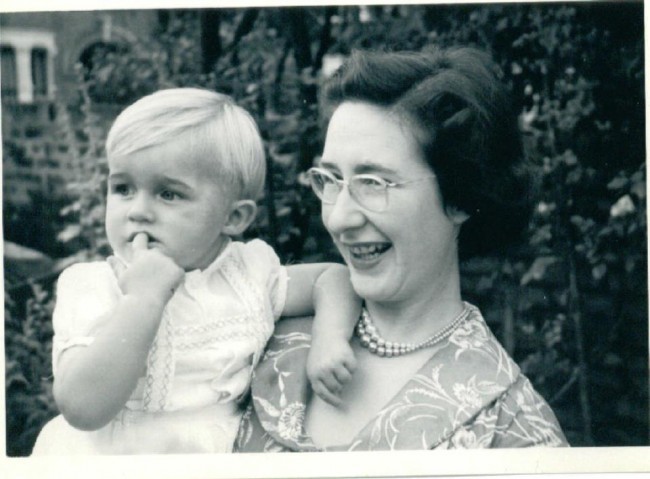 Trying on my 1940s hat in December 2011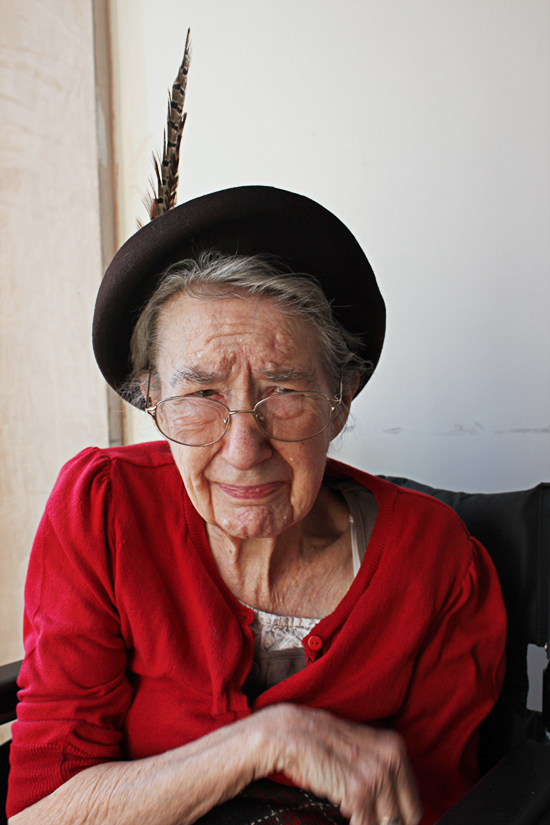 She also loved history, she used to work at Minster Gatehouse museum when we were small and I remember going in and playing with the exhibits, perhaps the start of my  "old stuff" obsession.  She was a mine of information about all sorts of things like the names of flowers and how to march in time when you have no coordination. You can also read the story of how I came to the proud owner of the only remaining sewing bag from my Nana's class at school after it was bombed during WWII.
Having also lost my Grandad back at the beginning of December it's been a funny old festive season for me, so please forgive this slightly downbeat start to the year.
I shall miss my Nana very much.