Last night was an event I'd been looking forward to.
My friend The Fabulous Miss K has spent the last 6 months working on producing a range of vintage inspired dresses, and last night was their official launch.
Unfortunately the flash has broken on my camera, and the light wasn't that great, so excuse the quality of some of the photos! The evening started with free bubbly and canapes, which is always the best way to start anything if you ask me, and we were then treated to a make up demonstration by Benefit Cosmetics and some tap dancing before the show got underway.
We started with a show by local vintage shops Prim Vintage, Retreat Vintage, Goldfinches Vintage , Vintage Deli and Wake Up Little Susie, who specialises in vintage nightwear.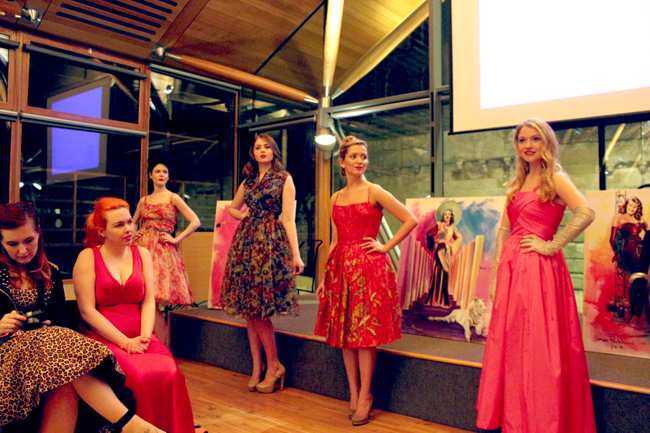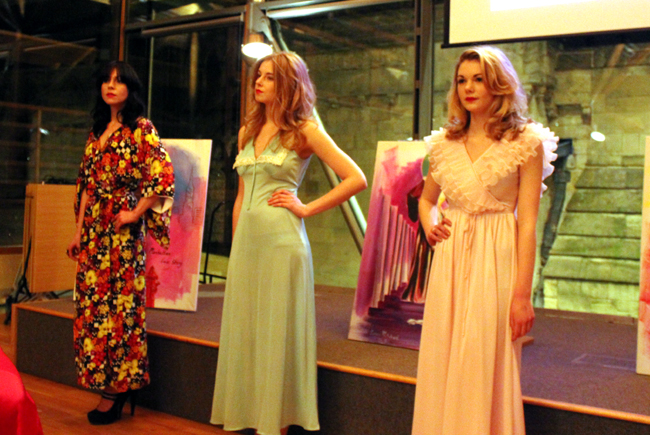 But the main event, was the Fabulous Miss K launch. I'd already had a sneak preview of these dresses, but nothing really compares to seeing them on a live person! There are 2 40s style crepe dresses in red and teal, a striped cotton version that's a little more summery, a little black drop waisted shift dress, a black chiffon 50s style evening dress and a little tie waisted suit in the collection. All the models also wore hats designed for them by local milliner Betsy Hatter, who you might already know I'm a big fan of!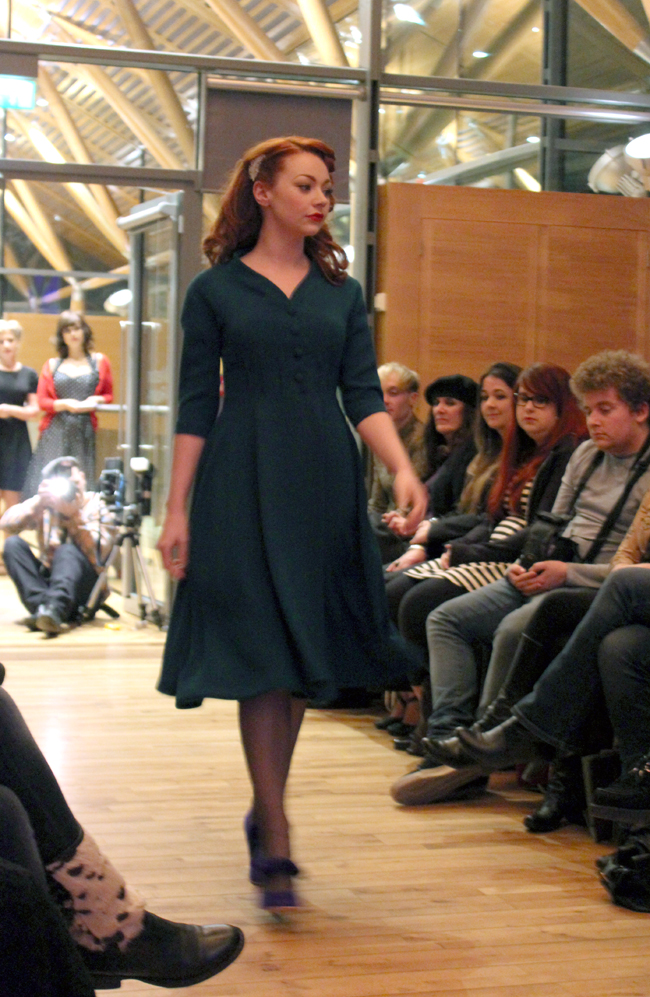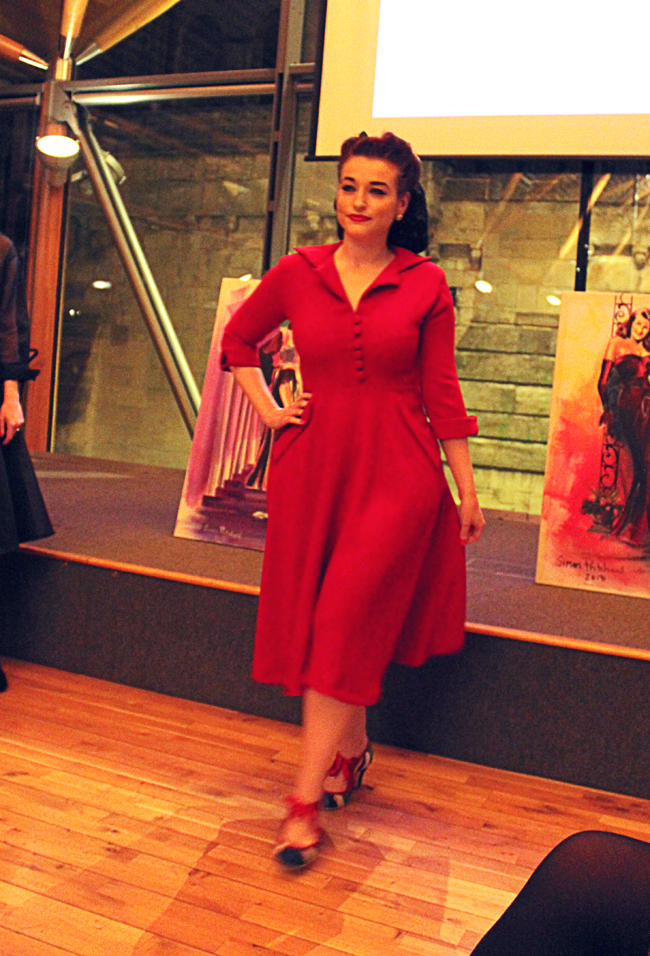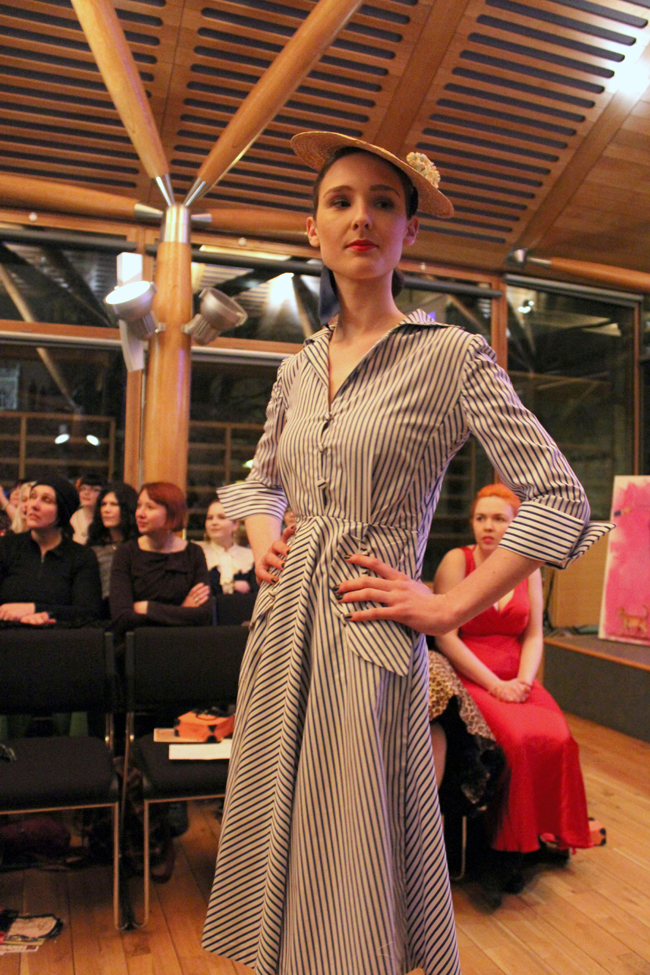 I hope to bring you more news on the dresses soon! I'm still deciding which one I want to get for myself! In the mean time you can follow her on Facebook or Twitter for more news when they're available for sale!
I took my Mum along to last nights show, and intended to get a photo of us together, but I didn't really seem to get time! Instead I gave her the camera and she took this photo of me and Jess from Feeling Stylish. Lets not call this an outfit photo as all the interesting bits of my outfit are hidden! I was wearing a black body con midi dress and tights with a jigsaw print back seam, maybe I'll show you another time!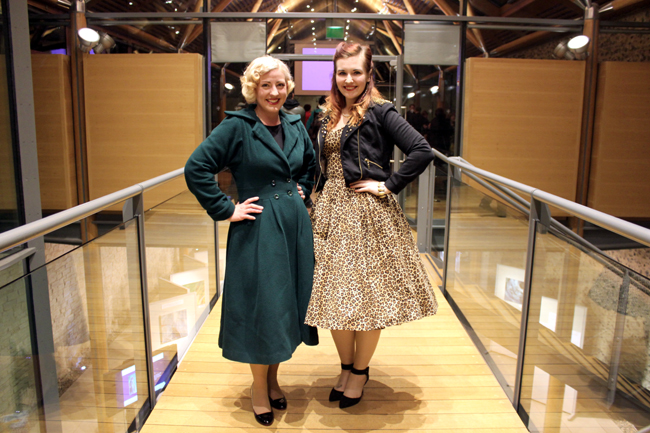 Today is the day of the Best of Vintage Norwich Awards and I'm horribly nervous, and could really do without the snow that appears to be attacking Norwich yet again!
Which Fabulous Miss K dress do you think I should get?